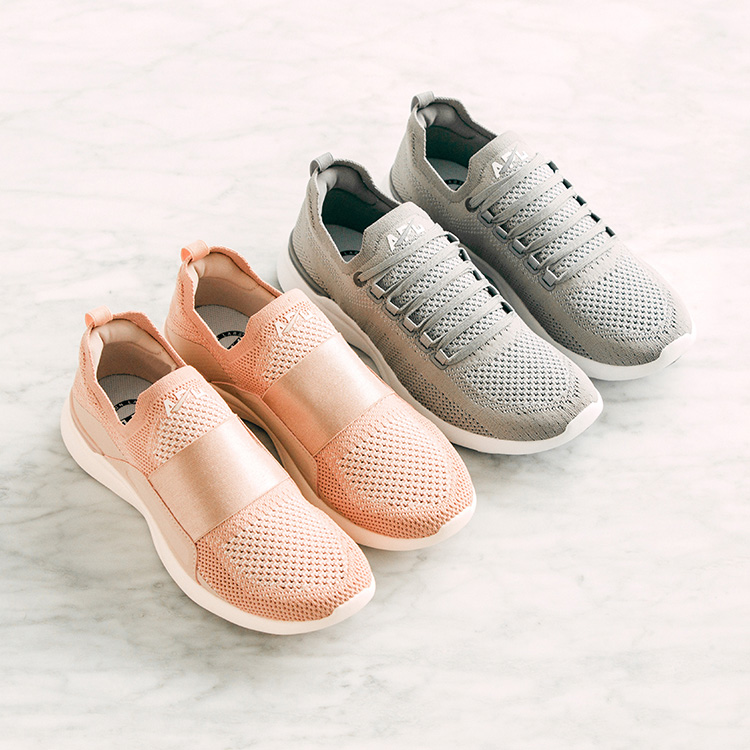 Something about summer approaching has me thinking about working out (yes, I want to be in even better shape), traveling light, white hot accessories, and perfect beauty finds. New favorites include two new, just released styles of APL kicks that are quickly already selling out (so move fast), my new favorite carry-all, an edgy luggage line that makes a statement, the perfect instant tan solution and a new mascara find that solves an age-old lower lash problem. So let's kick off summer together. Here we go.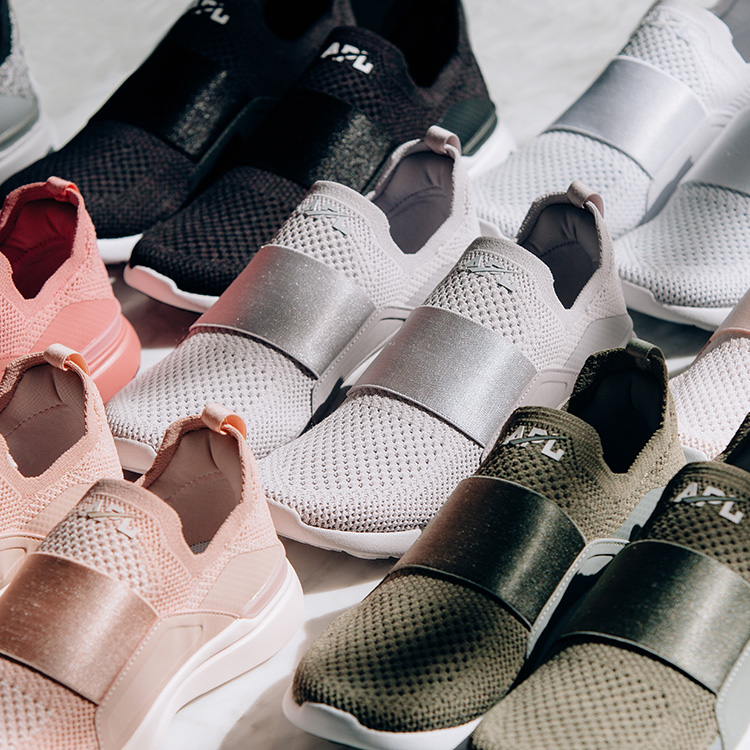 APL Bliss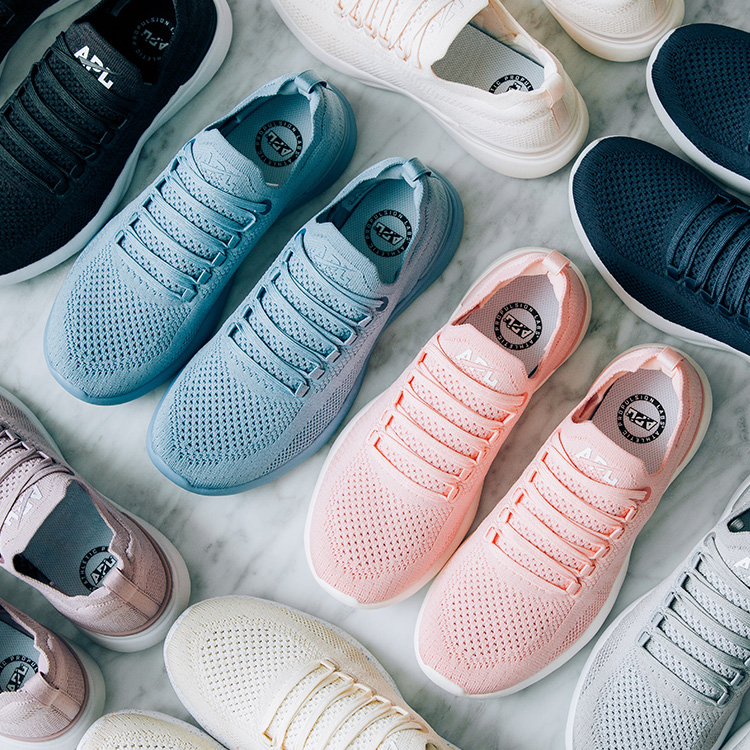 APL Breeze
New obsession.Athletic Propulsion Labs, the sneaker brand with the epic following, just released two new styles, the APL TechLoom Bliss and The APL TechLoom Breeze. Over two years in the making the APL Bliss and Breeze running shoes are the lightest APL running shoes ever weighing in at just 6.8 oz. Perfect for a get away, they are also easy-to-pack travel and running companions. Even better, a newly developed lightweight Propelium midsole, and new traction pattern incorporate a durable rubber outsole, and forefoot crash pad.
If you wondering about the difference, for the two newest silhouettes The TechLoom Bliss features a stunning slip-on design and custom-milled satin elastic strap that allows for quick ingress and egress providing ultimate comfort and a seamless fit. The TechLoom Breeze employs a seamless high-elastic stretch rebound TechLoom Upper for extreme stretch that moves with your feet. It also features an internal speed lacing system with exposed eyelets which holds your foot securely in place to allow a full range of motion. It's two hard to chose my favorite. You do it for me.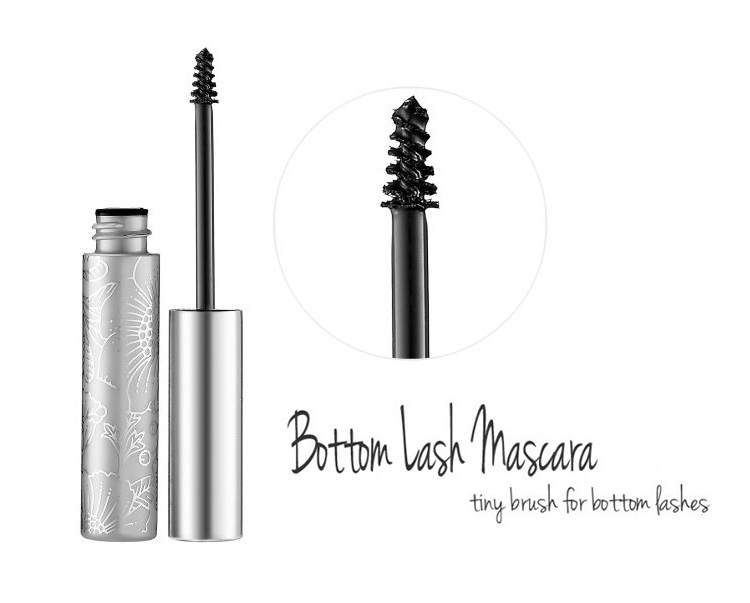 Look out wimpy lower lashes. Don't know how I didn't discover this before. I always wondered how some women have gorgeous lower lashes and I didn't. Maybe they discovered Clinique Bottom Lash Mascara™ before I did. They've created an exclusive mascara formula with a brush specifically designed for coating the bottom lashes engineered to grasp even the tiniest of bottom lashes and the formula resists pesky smears (a personal beauty pet peeve). I give it 5 stars and plan to pop out of the pool or the ocean without a smudge in sight. I'm addicted.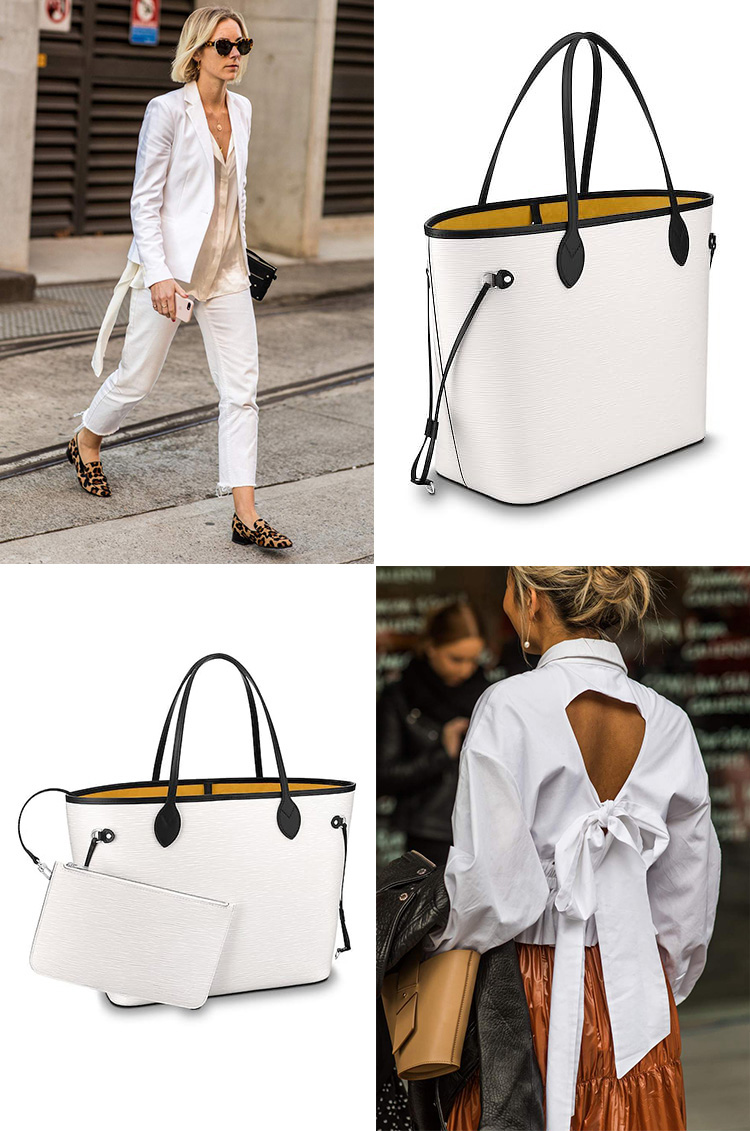 For summer I am habitually obsessed with white hots. This year, it's the perfect blouse, white blazer or carryall. My new favorite is the crisp, white and oh-so luxurious Louis Vuitton Epi leather Neverfull MM. Effortlessly practical, it is an ideal tote that also laces, and I didn't realize it until I read the instructions, which can be tightened to create a more compact, chic city bag. It comes with a bonus removable pouch attached to D-ring. It's the ultimate collectible.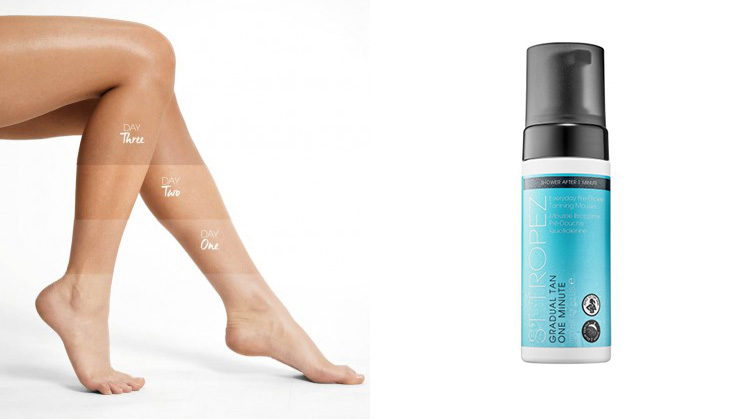 It's bathing suit season. Get a tan and shower after 1 minute. What? Yes, you read that right. I now have a new go-to instant tan. ST. TROPEZ Gradual Tan Pre Shower Mousse. What it is: A revolutionary and hydrating mousse that is quick and easy to apply and fits perfectly into your daily routine. The details: Its luxurious foam texture is applied to dry skin with a subtle sheen to ensure no patches are missed. After allowing it to set for one minute, simply shower as normal and your subtle, natural-looking, sun-kissed glow will gradually develop over eight hours. Apply daily and in about three days you've got an amazing tan. Make sure to do this on at least three consecutive days to build your ultimate depth of tan and see your tan deepen. It's formulated with jojoba extract to nourish skin and is clinically proven to hydrate all day.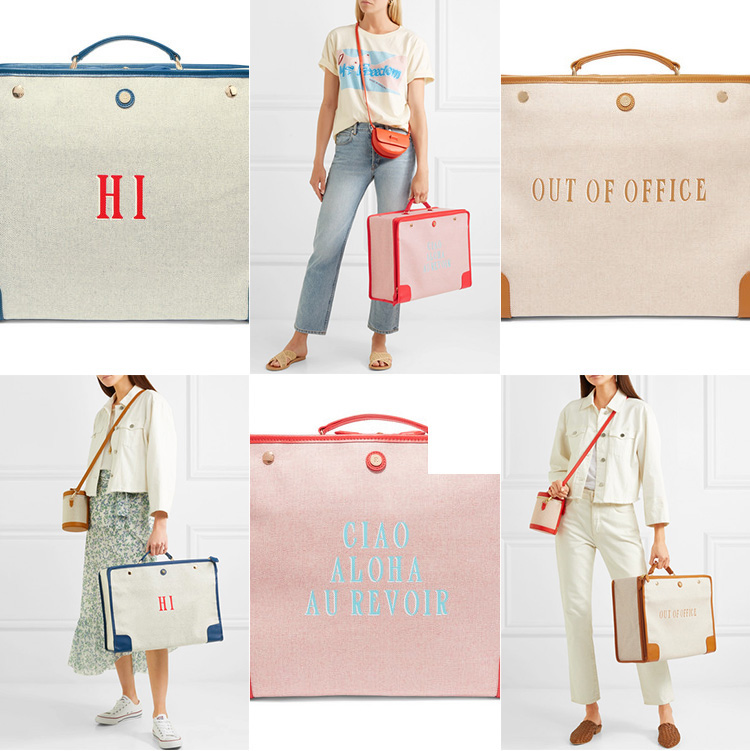 New designer and must-have luggage discovery alert. With playful sayings and made from the label's signature waterproof and canvas, Paravel's 'Stowaway' suitcase has become a cult accessory over the past year. It collapses for easy storage and has plenty of space for when you get a little too carried away shopping abroad. Made from the label's signature waterproof canvas and leather just for Net-A-Porter, it's playfully adorned with saying choices from "Hi", 'Out of Office', 'Ciao, Aloha, Au Revoir, and 'Bon Voyage' motifs.
Wishing you happy travels and hot summer nights
xo
NJ Goldston