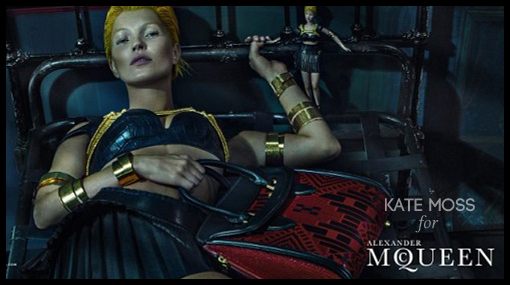 She's STILL got it! Kate Moss, who turned 40 this month, has been unveiled as the face of Alexander McQueen's SS14 campaign. She's bedazzled us once again as we can't stopping looking at the images ready to hit publications and the digital storm that will ensue. The upcoming McQueen Spring Summer 2014 runway has surely put a spotlight on the futuristic fashion trend! What will Sarah Burton roll out during London Fashion Week?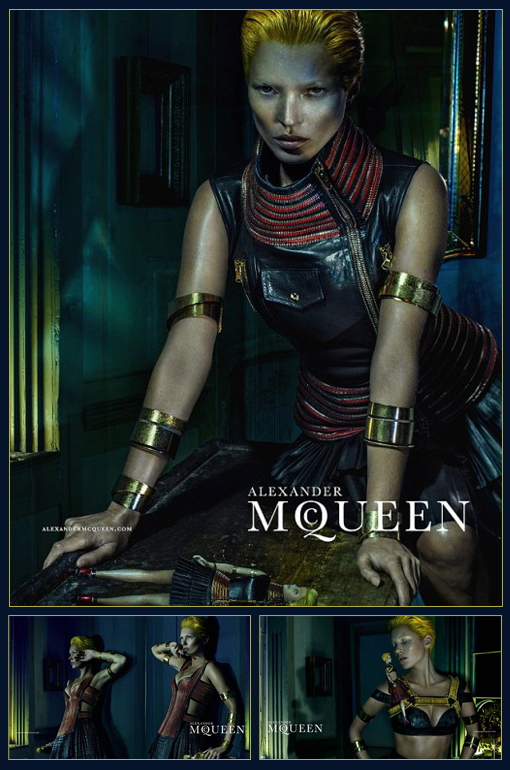 To accompany the campaign imagery, Steve Klein, the famous photog, has also produced a film starring the model. The spooky campaign is inspired by a horror movie about a man who kills women and films their dying expressions. Wow. That's a bit heavy and so McQueen. Donning a leather bra and matching pleated skirt, Kate rocks a pixie crop and carries a mini doll version of herself.
Is it just us or does she resemble Tilda Swinton here?
-Kathryn, The Blonde & NJ, The Brunette