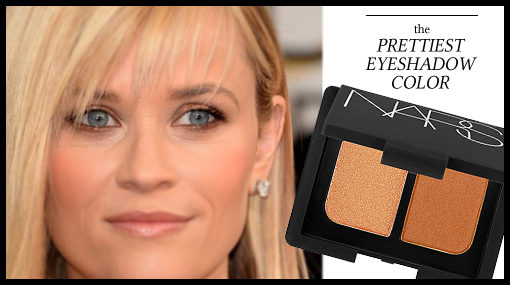 Whether you are a blonde, brunette or red head, you can't go wrong with a gorgeous, universally flattering copper eyeshadow beauty palette. Combine it with a touch of eyeliner, with or without mascara, to illuminate any eye color.
The stunning Reese Witherspoon wears it perfectly on the red carpet and we found it all over the backstage runway shows at New York Fashion Week. Our favorite copper combo eyeshadow is this flawless NARS Isolde Duo Eyeshadow $35
It's the perfect way to get a touch of our California sun-kissed look right in the middle of the latest blizzards and ice storms reeking havoc almost everywhere. You might as well kick up your makeup, it's a much more romantic look than wading through snow drifts.
With Love From LA,
-Kathryn, The Blonde