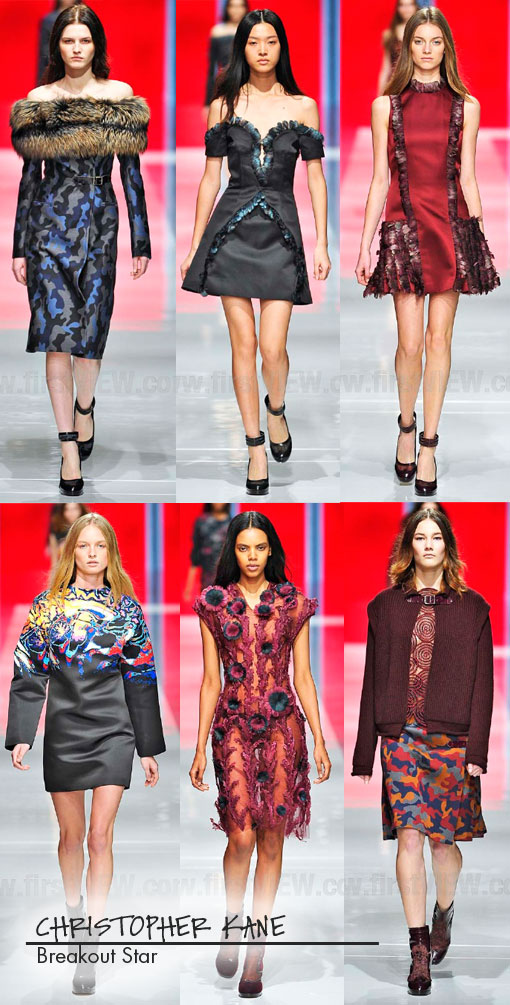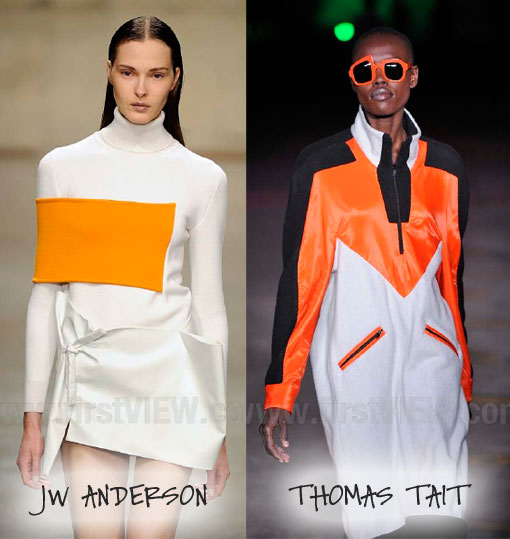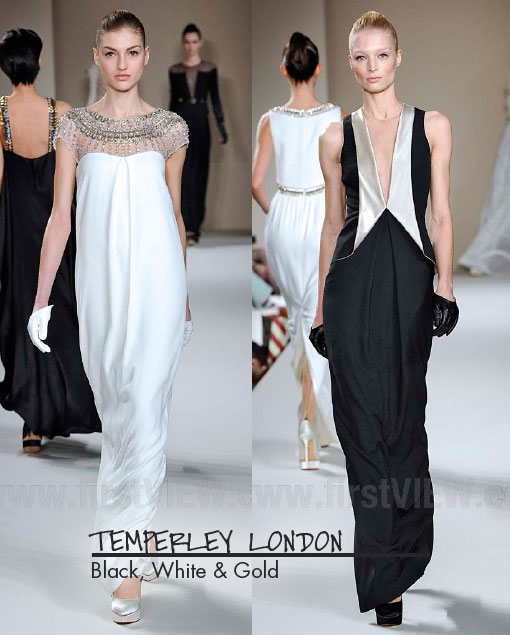 We are just going to virtually globe trot back and forth from Milan to London. It's a great contrast. London was all about creative comfort, while Milan is in a daring and dark creative mindset. So as a last look, for now, we've anointed Christopher Kane as probably the breakout star of London Fashion Week. He's been on our radar for many a season but this was his pivotal moment, or as Oprah might say, as she did to Beyoncé when she debuted 'Crazy In Love", "This is your time." And what a time he had, dipping into his archive and bringing us Gothic velvet, the appliquéd flowers from Spring 2012, dramatic day wear, amazing sheers and stunning palettes. There was so much and it all was so…perfect. Perfect for all the "bad girls" that love him so dearly. The best thing is that he loves them right back.
However, we can't say goodbye to London without noting the exuberance and 60's touches trotted out in white and shocks of neon orange from JW Anderson and Thomas Tait. Other trends of note included coats, coats and more coats with Burberry, Tom Ford, Erdem the very hot Simone Rocha and Giles bringing fresh silhouettes and fabrications. It's one of the best ways for instant street cred and attention. Digital prints, lush fabrics, matte gold, sequins from the likes of Tom Ford, Erdem,and others added loads of glamour and the Hitchcock influence at Temperly London caused a world wide sensation.
Is it our economic times? The digital age? But just like the 60's, it seems we are yearning for change. It's here. Let's be bad together.
xo
NJ Goldston, The Brunette