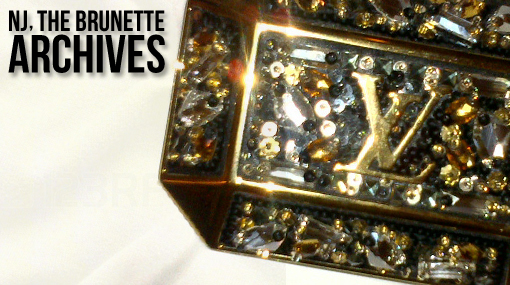 It's been a hectic last few weeks in LA and I thought I'd just share a bit of my on the go style choices as I ran from the office to great events in Beverly Hills. I love sweater dresses and wear them all the time to work, and this year, I've added that very hot "berry" color to my wardrobe with a Victoria Beckham monogrammed dress. I paired it with a Dior metallic tartan 2013 runway bag, gifted to me by the "hubby", and my favorite (as I wear them practically every day) Giorgio Armani mens-inspired platform brogues.
For play, I shopped my closet as I always do. It was mostly black and white party dresses for me. I was lucky enough to be invited with only six (!!!) other couples, to the inaugural Cartier Bow Lighting on Rodeo Drive. I choose a Fall 2013 Lanvin Zebra striped dress along with my vintage Lanvin black and gold trimmed Swarovski crystal sole pumps and vintage black velvet belt.

They had us in-store for cocktails, a beautiful viewing of their latest jewels, and then across the street to a special Red Carpet, complete with seating and piped in music from The Nutcracker Suite, for the bow lighting. An exclusive dinner followed at the brand spanking new Beverly Hills Hakkasan. We love the one in London so this was an incredible treat.
A few days earlier everyone was making the rounds for British Fashion Week in LA. I went with a velvet and white Alexander McQueen and carried a vintage black and gold jeweled Louis Vuitton minaudière clutch (a girl's gotta have some sparkle) to the very exclusive PSLA Autumn Party benefiting The Children's Institute featuring Stella McCartney Resort. Held at the home of Colleen and Bradley Bell, and she is soon to be our new Ambassador to Hungry (kudos Colleen), highlights of the evening included the models playing a very competitive game of musical chairs, an English rose garden theme, and table settings along with a menu which included Shepard's pie. Two of my good friends, Angelique Soave and Christine Chiu were co-hosts along with Chair Rochelle Gores-Fredston.
With Love From LA,
NJ Goldston, The Brunette
Photo Credits: Stefanie Keenan and NJ Goldston