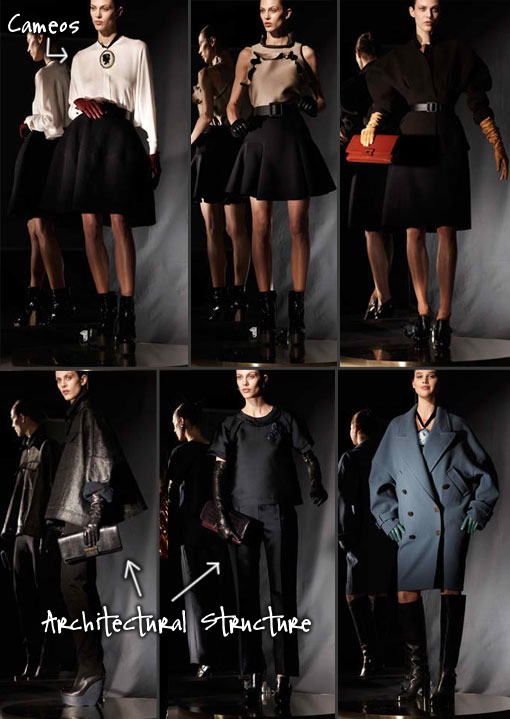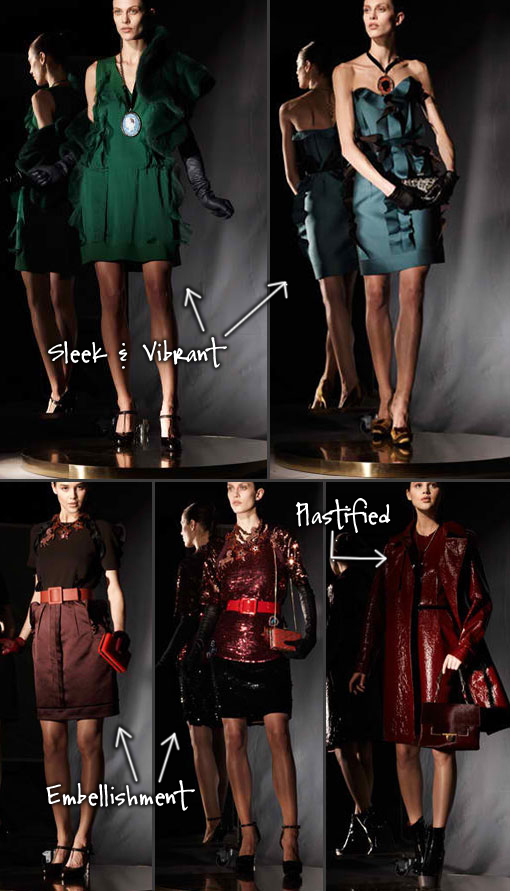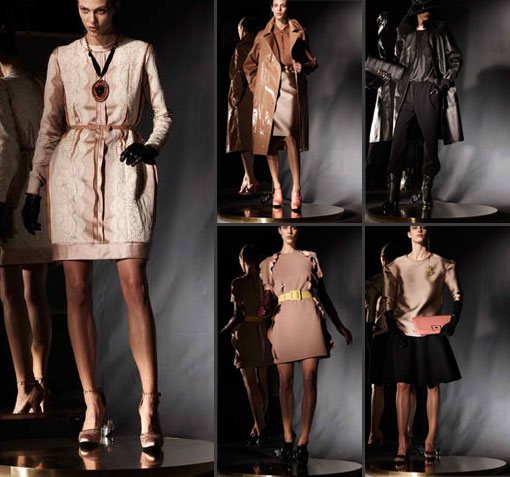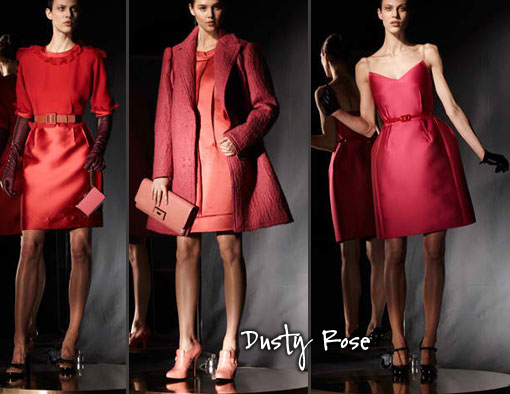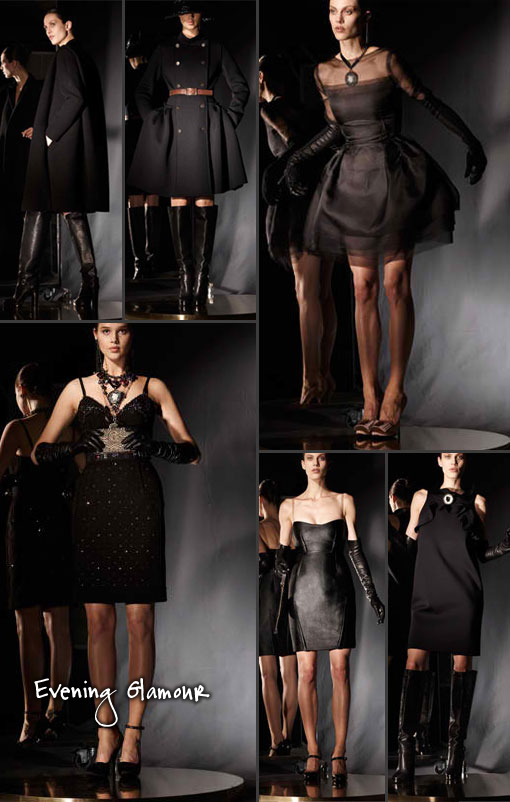 Photos Courtesy of Lanvin
It's always fascinating to hear the inspiration behind a collection especially when the designer is right there to explain the machinations of his creativity. Yesterday in New York City, in a very intimate setting, I was front row when Alber Elbaz presented the Lanvin Pre-Fall 2012 Collection as only he can.
Let me literally set the stage. It was a special and unlikely introduction. Alber, with his dry and wonderful humor, explained that he actually " hated" the music originally planned. He was suddenly compelled to switch to a piano accompaniment from the Sound of Music as his must have choice. (Lots of laughter) With that out of the way, he seemed to skip a beat but didn't. Alber began to reflect on a recent visit to Manhattan, the upcoming 10th anniversary of his tenure at Lanvin, the impending opening of the Lanvin Men's Store on Madison Avenue and observe how everything in New York is getting BIG.

"Is big in? (more laughter). Big is Back. Let's do it BIG. But wait, maybe we don't have to be like everyone else. We don't have to have a formula. Maybe what we really have to do is what we can and what we know. (Are you listening carefully because this is great life and business advice?) Do clothes I love and always for women I know and love. We can do what we know. Don't change our DNA." To paraphrase, when everyone zigs, we'll zag.
Elbaz went on to describe how the House of Lanvin is the oldest in the world. He started to think about the parallels between architecture and clothes. The "cuts, seams, darts, volume." The best artists in design now are coming from architecture. Today the technology is so sophisticated they can do anything. "But, the base of our job is just a needle and thread and this is how we start. At the same time there is something about technology. What can we do? Technology can come through the back door. "
That's exactly what happened yesterday. It was up on a pedestal. Fashion mixed with technology. Fabric combinations. Volume-intensified skirts created from two layers of intricate circles. Fabrics bolted together with mesh. Crinkly patent leather. A red 'scuba' outfit that was "plastfied" but from "totally breathable fabrics". But at the heart of it all, was the Lanvin foundation. Steady. Radiant. Beautiful. Glamorous. Wearable. And that's what we all want. A man that understands us.
-NJ Goldston, The Brunette Reporting From Milk Studios in NYC