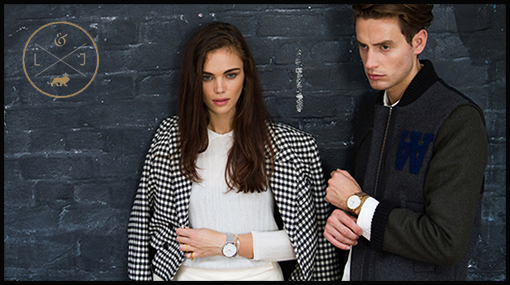 Big watches are back but in a different way. The latest look is to keep it simple, not too gaudy, or too shiny and also oh-so unisex. Very his and hers. Our find is Swedish watch company Larsson and Jennings. Their hallmark is a simple five point color palette, a mixture of textures and surfaces to offset the minimalistic face, enhancing it's clean cut aesthetic.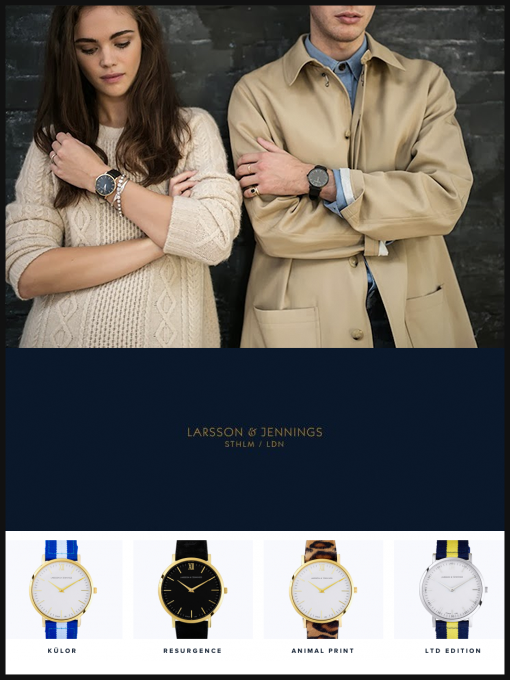 Their watchbands are also their own great statement. Inspired by the beaches of Stockholm and the streets of London, these vibrant woven straps are the another hallmark of Larsson & Jennings. Each of the bold colorway options represent all things quintessentially Swedish and British from royal crests to sporting heritage. We likey!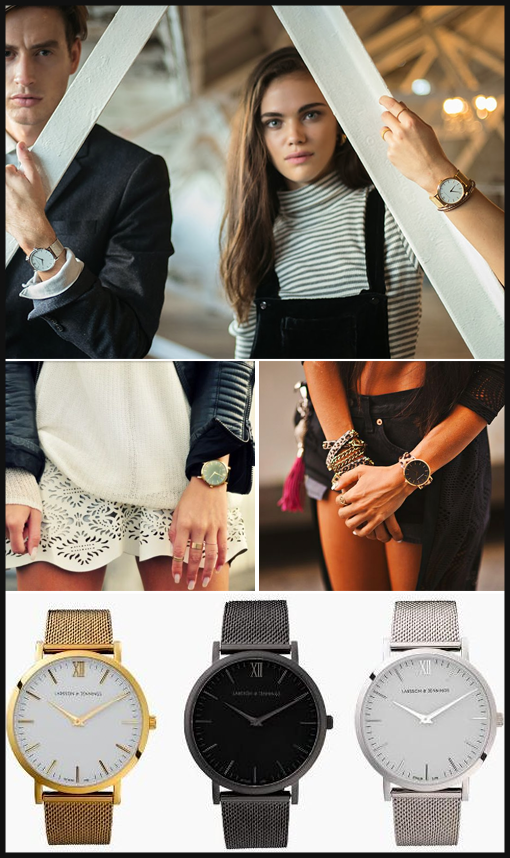 Finally, if we're talking watches, we've got to get a little techie. The watch itself uses a Swiss Quartz movement and is 40mm in diameter (which is officially a large watch), includes a crystal sapphire glass cover and 50 meters water resistance. Plus, as we mentioned, it's unisex! Now you can get your man something you've been coveting without him having a clue! Larsson And Jennings. Prices start at €225 or $314. Quite simply, a beauty.
Xx Jadan Huter