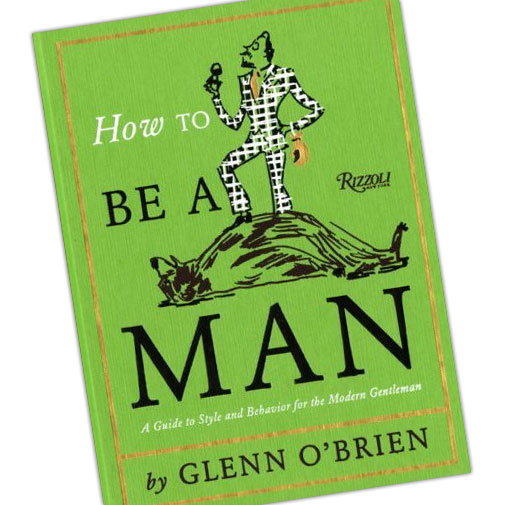 The Blonde and The Brunette does not want to skimp out on our men and, in turn, useful information to spouses and girlfriends! My fashionable uncle told me about this must-read for all generations.
Glenn O'Brien's new book, How To Be A Man, is a collection of indispensable essays on everything from beards to snobs, wine to women. How To Be a Man is the culmination of O'Brien's thirty years of accumulated style and etiquette wisdom, distilled through his gimlet eye and droll prose. With over forty chapters on style and fashion, dandies and dudes, grooming and decorating, on how to dress age-appropriately and how to age gracefully, this guide is the new essential read for men of all ages.
O'Brien was Creative Director of advertising at Barneys New York for ten years before starting his advice column at Details magazine in 1996. Eventually his column, "The Style Guy," migrated to its permanent home at GQ magazine, where O'Brien dispenses well-honed knowledge on matters ranging from how to throw a cocktail party (a diverse guest list is a must), to putting together a wardrobe for a trip to Bermuda (pack more clothes for less dressing) and when it is appropriate to wear flip-flops in public (never).
– Kathryn, The Blonde