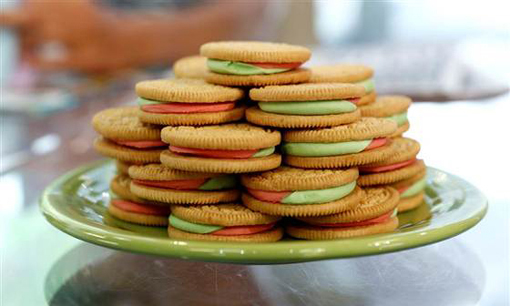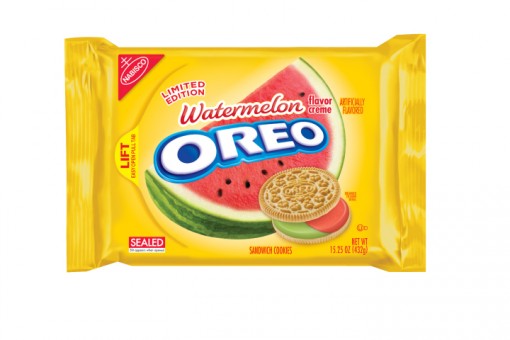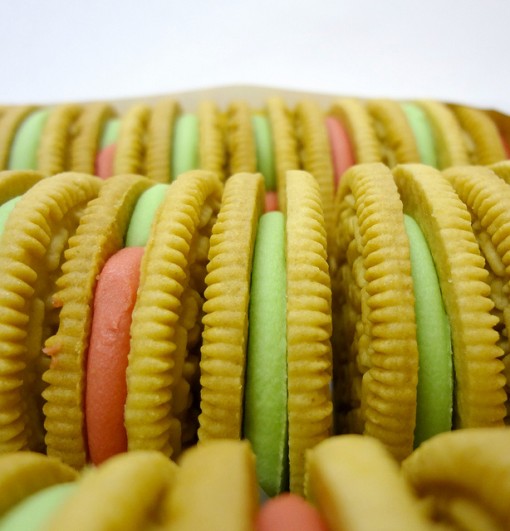 The Oreo cookie has seen many variations and now that it's officially summer, the iconic cookie has just introduced the latest in a series of limited edition flavors. This time it's the Watermelon Oreo! According to an Oreo spokesperson, they "chose Watermelon because it is a fun, summer flavor that goes great with the Golden OREO cookie."
The cookies just hit the shelves of Target stores across the U.S., and are available while supplies last. And it seems supplies might not last too long, as the treats are getting very positive reviews.
For inquiring minds: two watermelon Oreo cookies deliver 7 grams of fat, 150 calories, 12 grams of sugar and, of course, plenty of artificial coloring. But hey, watermelon is fruit, so they're healthy!
I have to admit, two oreo cookies is my secret snack, and they're also a perfect vegan treat.
xo
NJ, The Brunette