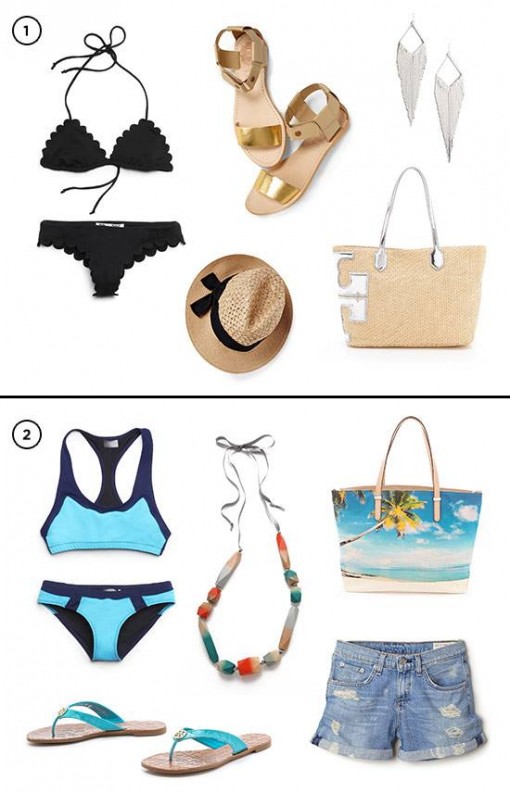 Let me make this easy. Glam or Sporty? Blonde or Brunette? Look 1 is Glam, which is obviously so me, NJ, The Brunette and look 2, is Blonde or ever so Kathryn, The Blonde.
So what gets your vote? Glam? An eternally sexy-not to mention flattering black bikini with mixed metallic accessories or sporty, which means cut-offs, bright flip-flops and a suit in which you you might actually swim, run on the beach and thoroughly enjoy yourself?
Ah. The dilemma of living in LA. For pool party looks that might suit your style, click here. So which look would you wear to a pool party? Glam or Sporty?
NJ, The Brunette & Kathryn, The Blonde