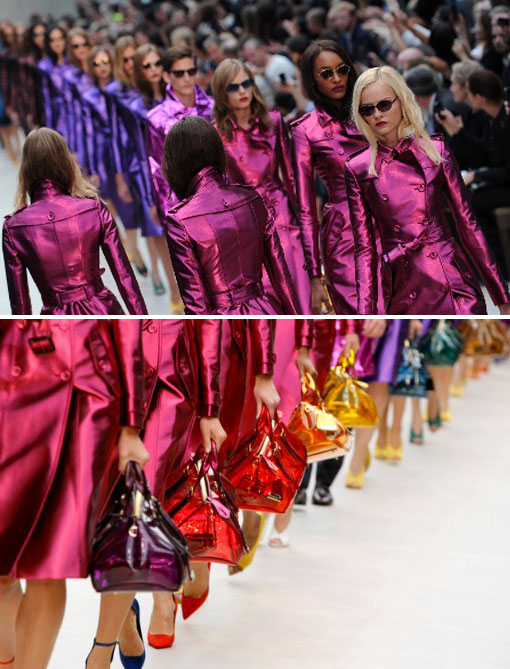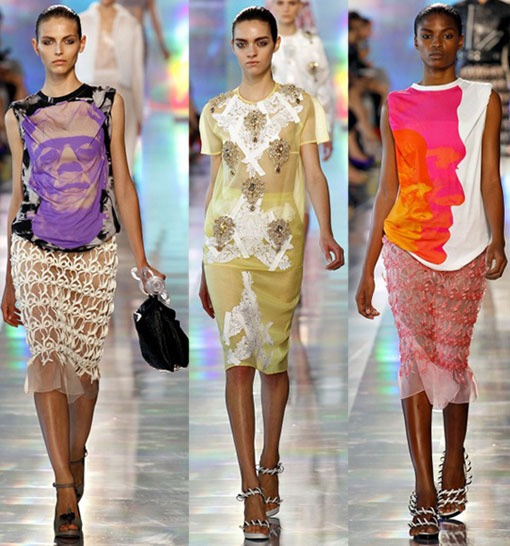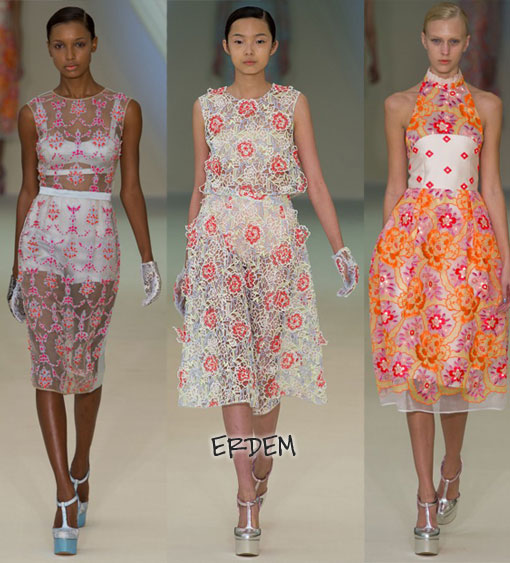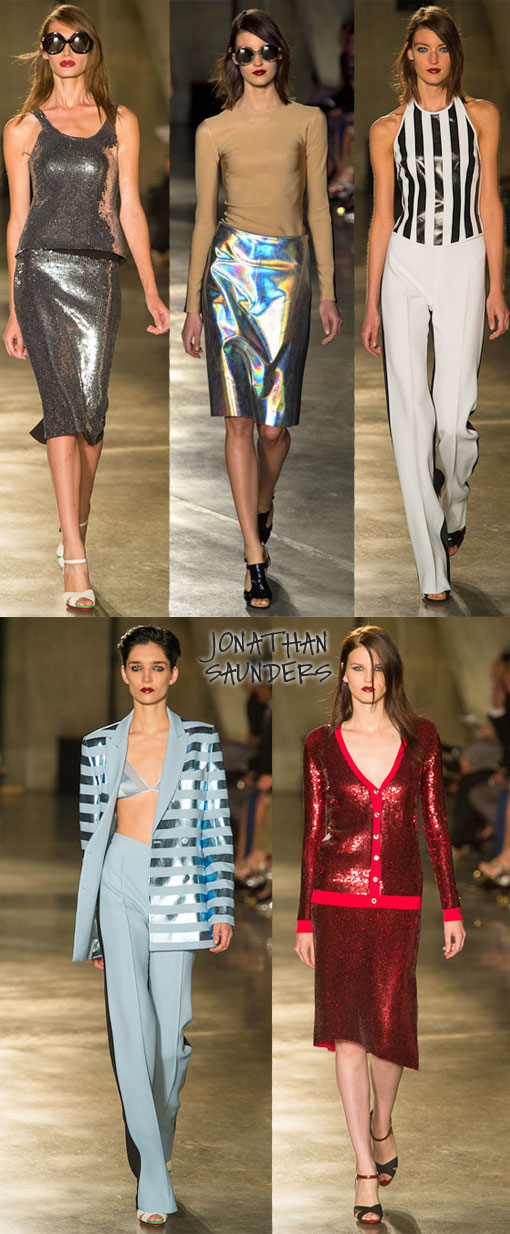 I just woke up. London Fashion Week Spring 2013 has totally swept me off my feet as we are propelled into a world filled with iridescence candy colors. I'm suddenly thrilled to be on the merry-go-round of fashion after the mediocrity of New York.
My day 1 and 2 standouts included some of my favorite designers starting with the ever savvy Christopher Bailey, Creative Director of Burberry Prorsum. He basically declared, in his own special way, that all the world's a digital stage. That means fashion is here for entertainment and he knows it. He played to his audience with an electric collection that many say does the "fandango". Once it all sinks in a bit, I think he may just have a runway hit especially in the trench and bag department. As we all know, accessories rule and fuel the fashion house coffers.
Next up. Christopher Kane used white to march out a pristine statement and then he got me again with luscious silhouettes in cotton candy colors and detailed transparency that made you beg for Spring as we enter Fall. Not to be outdone, Erdem managed another spectacular twist on their signature flower motif and Jonathan Saunders pulled out his star power with metallics, laser-perfect stripes and sequins that shimmy no matter the light. What's a girl to do? Embrace it.
xo
NJ, The Brunette