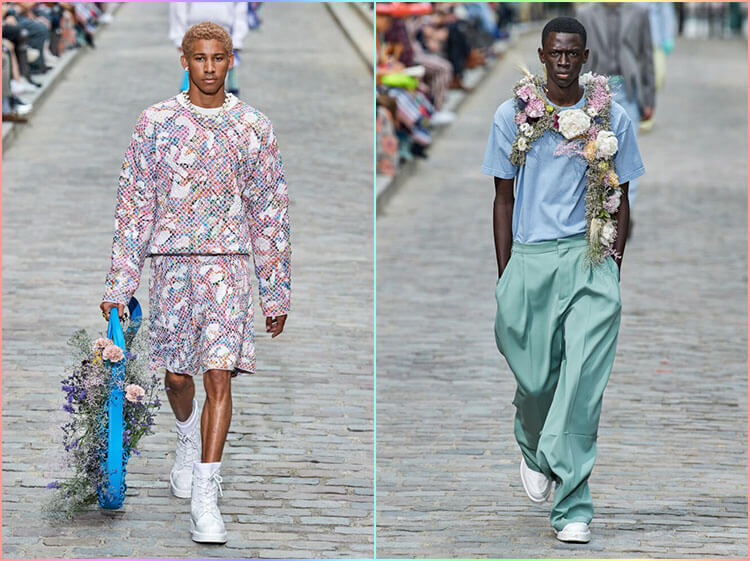 The anticipation in Paris was palpable as Virgil Abloh made his third outing as the widely hailed Louis Vuitton Menswear Creative Director. For his Spring-Summer 2020 Collection some of the biggest names in the music, racing, and fashion worlds from Lewis Hamilton, Gigi Hadid, Anna Wintour, Frank Ocean, J Balvin, Skepta, Maluma, Miguel, Swae Lee, Joel Edgerton, Kris Wu, and Ben Harper assembled (including many guests seated on custom 30,000 euro LV benches for sale) beside a picturesque postcard scenery runway formed out of an entire block of cobbled streets and cafes on Place Dauphine. LV even hired "models" to adorn the balconies of the plaza to complete the look.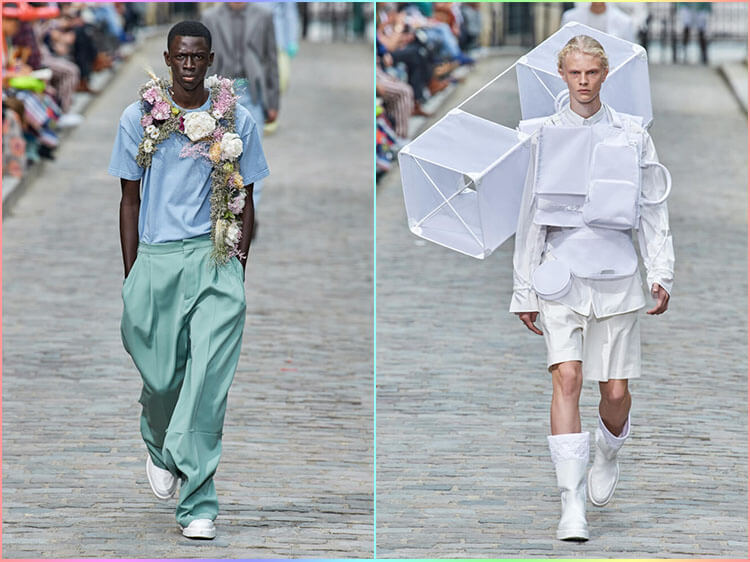 It was all carefully staged as a trip through the mundanity of everyday (albeit Parisian) café life that was a riff on boyhood bliss: a bouncy castle, ice cream, balloons, and kite-flying. All available for the tasting and experiencing but evolving into a literal translation down the runway, from the colors of sorbet to a young man's encounter with clothes and fashion influenced by societal programming. From pastel combat boots to feminine touches, Abloh created an epic gender blurring collection that is sure to be a sellout.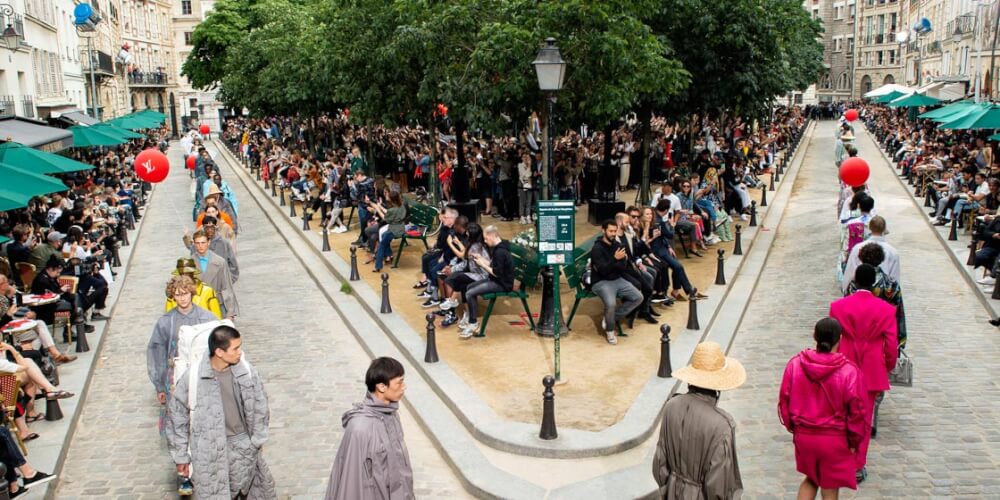 If for some crazy reason you needed further proof that Virgil Abloh is on to something huge, this was the confirmation. Unisex and culturally relevant, this was a show about breaking away from conventions and embracing in all walks of life the new space for freedom of thought and style. In an overly saturated digital age, it was time to stop and literally smell the roses. Let's break it down from a new range of accessories for men (and women) to covet to suiting for the modern man.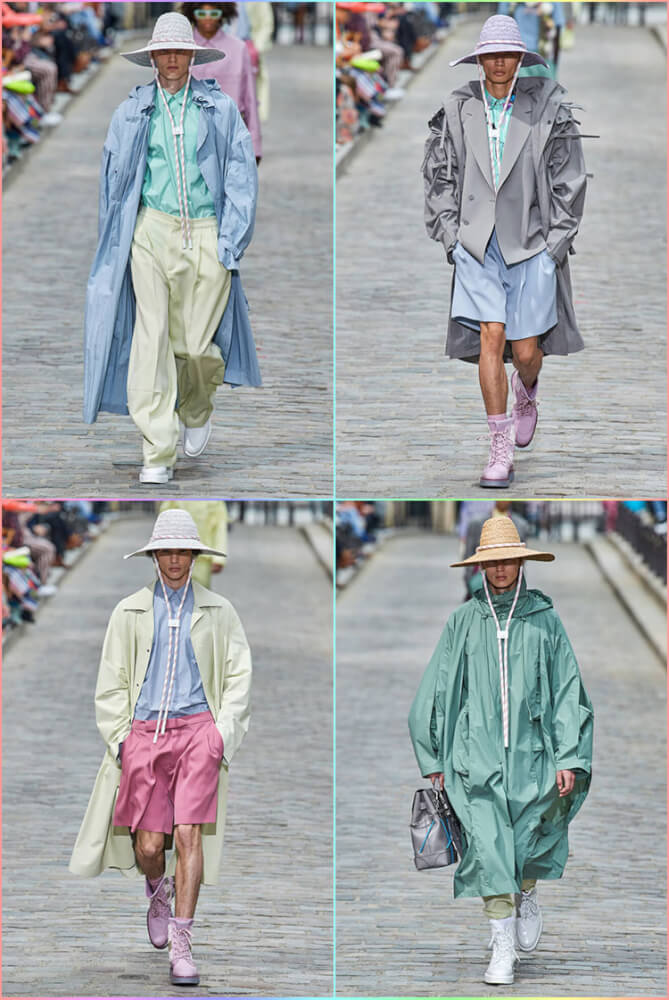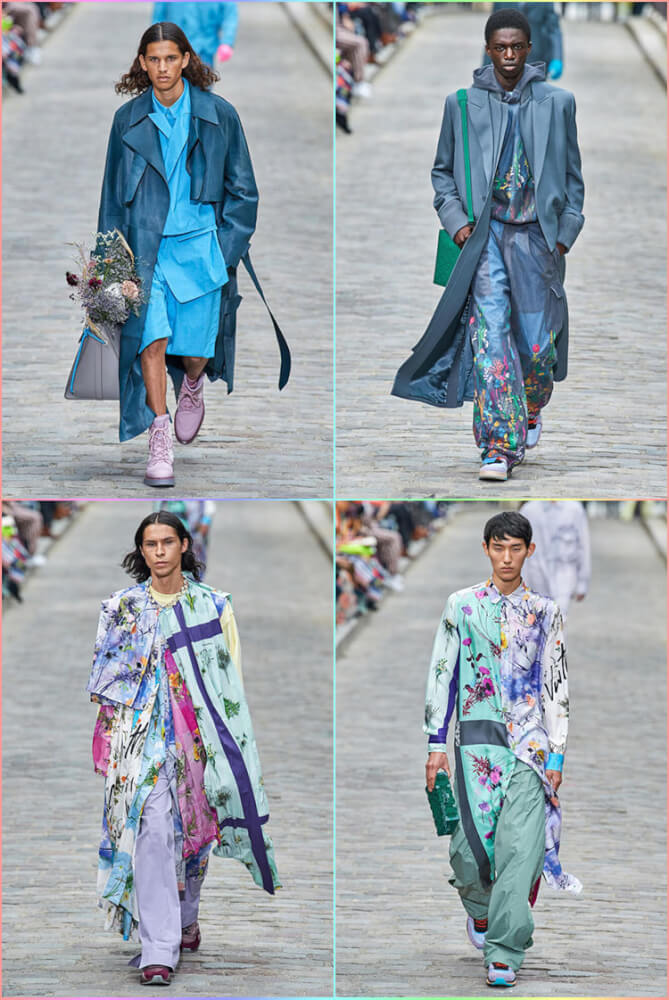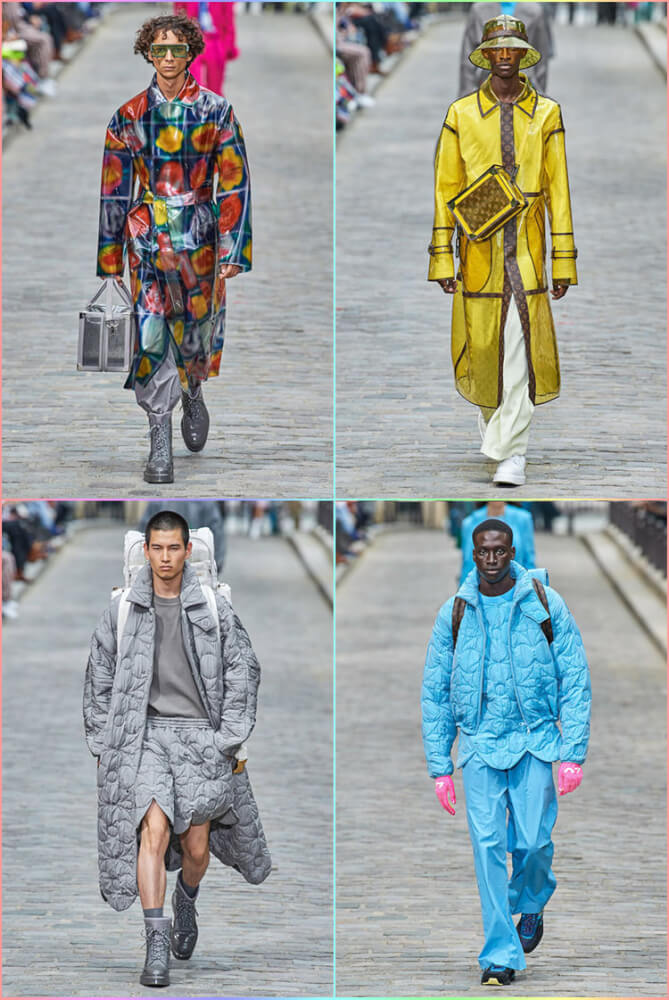 Outerwear and Layering
April showers bring May flowers. The vernacular has completely changed as men embrace the idea that conventions are made to be broken from how their wardrobes are assembled to accessorized. Pastel boots, and shorts to floral pants and raincoats and bright yellow LV-trimmed slickers to bags that the women will want to borrow from the boys (and coats) are the new norm.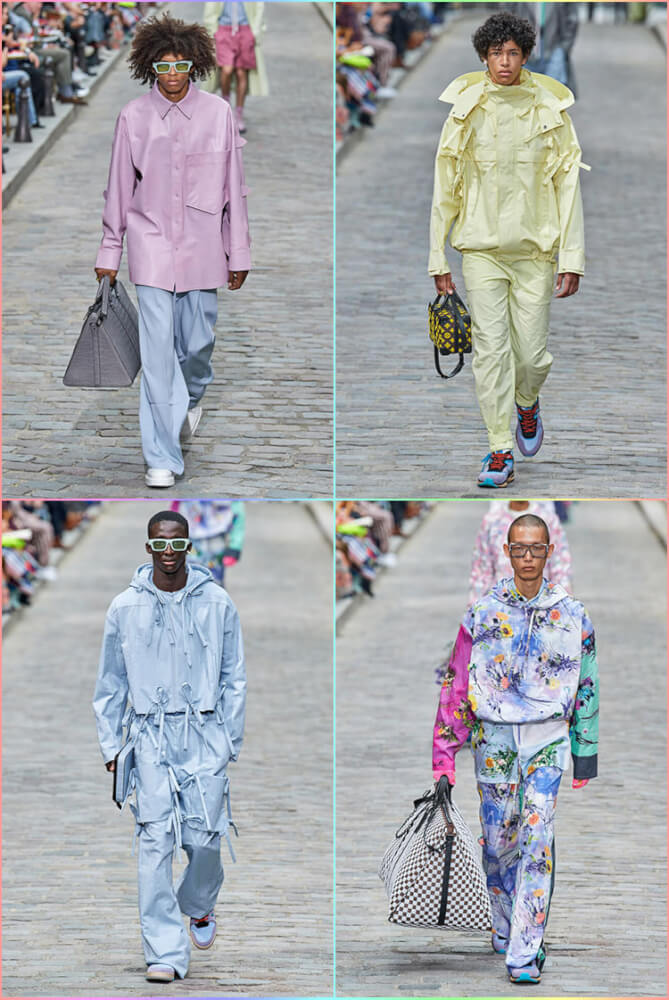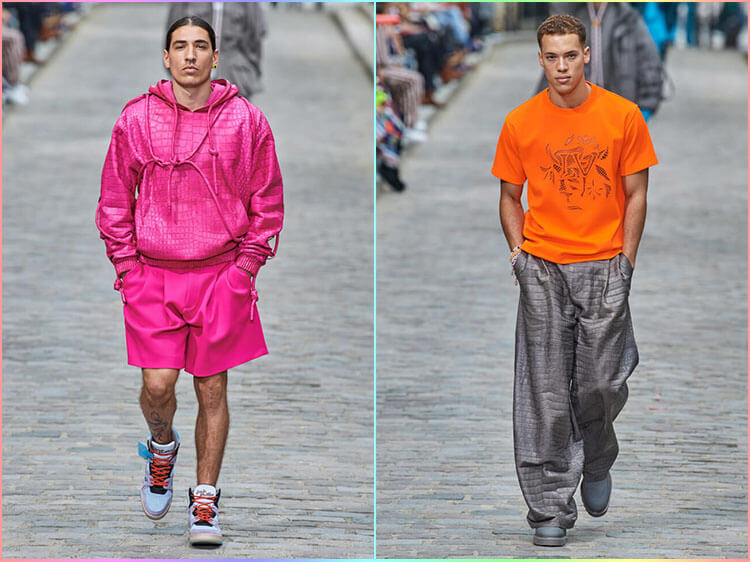 Street Wear
Comfort is now combined with making a statement. There is nothing holding a man back from expressing his feminine or masculine side. It's all open to interpretation from the bag he carries to the texture and look of the materials. Game on.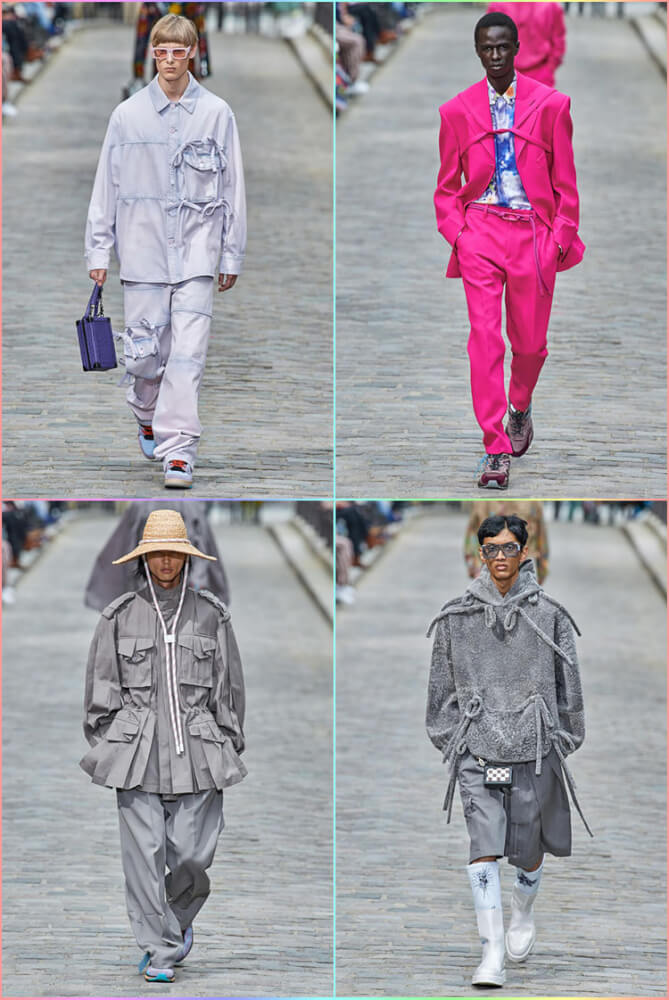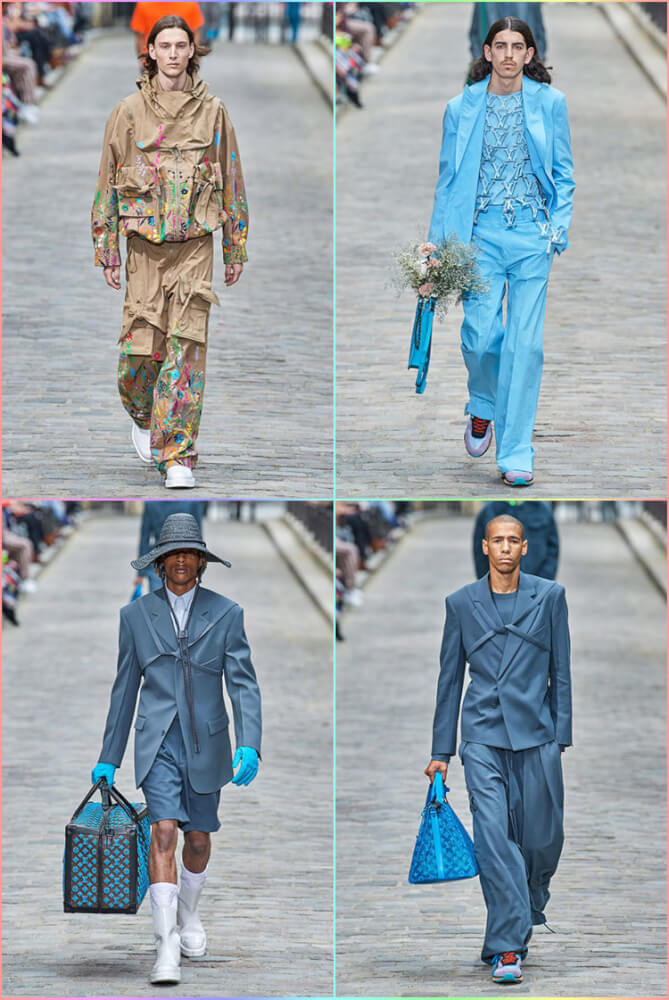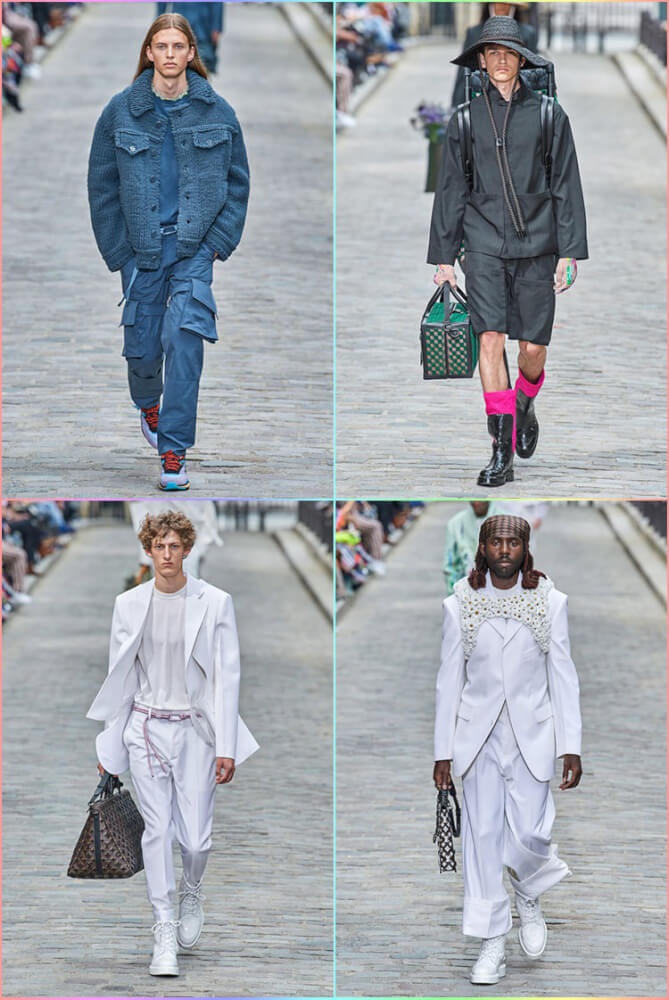 The Suit Reinvented
No tie required. The suit and jacket have been completely reinvented for modern life and comfort. Abloh has created a vocabulary that embraces shape and form and monochromatic to bold tones depending on your mood and style.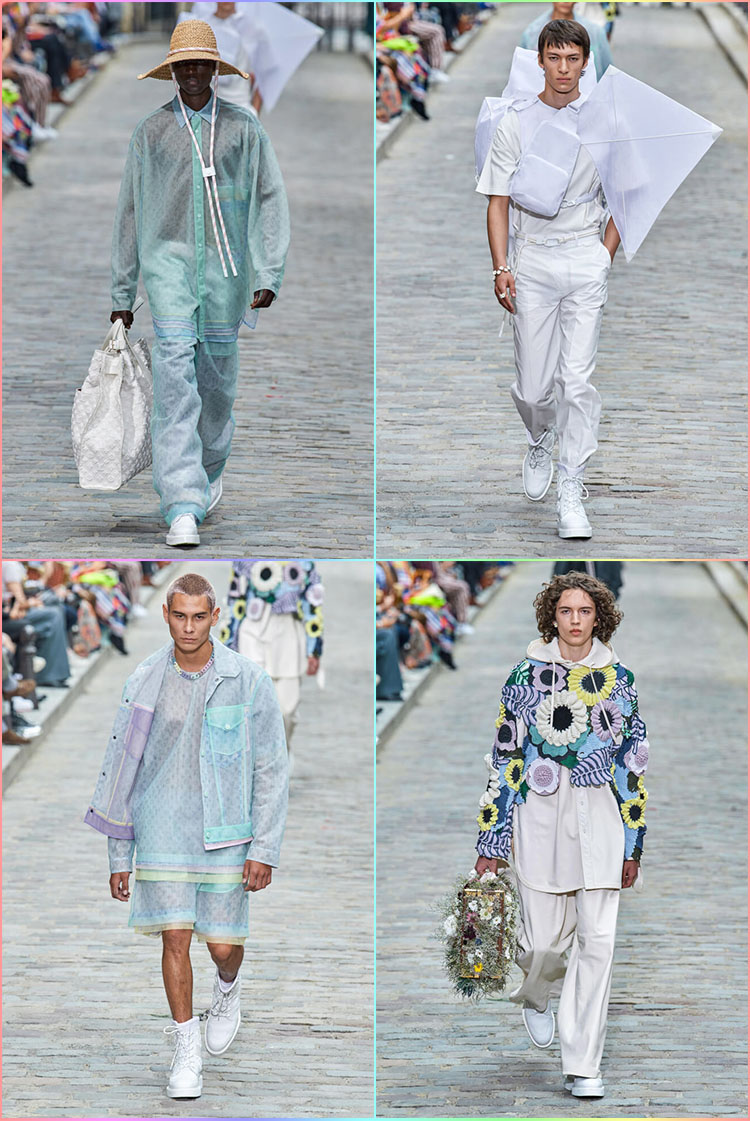 Self Expression
What does it mean to go outside the norm? Whatever you want. It's about finding your own comfort level. No one defines the man but himself.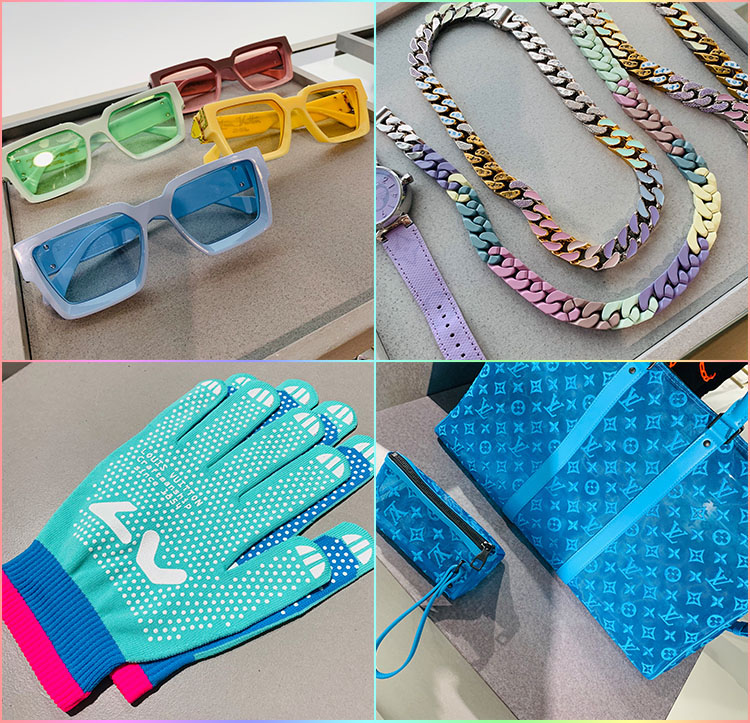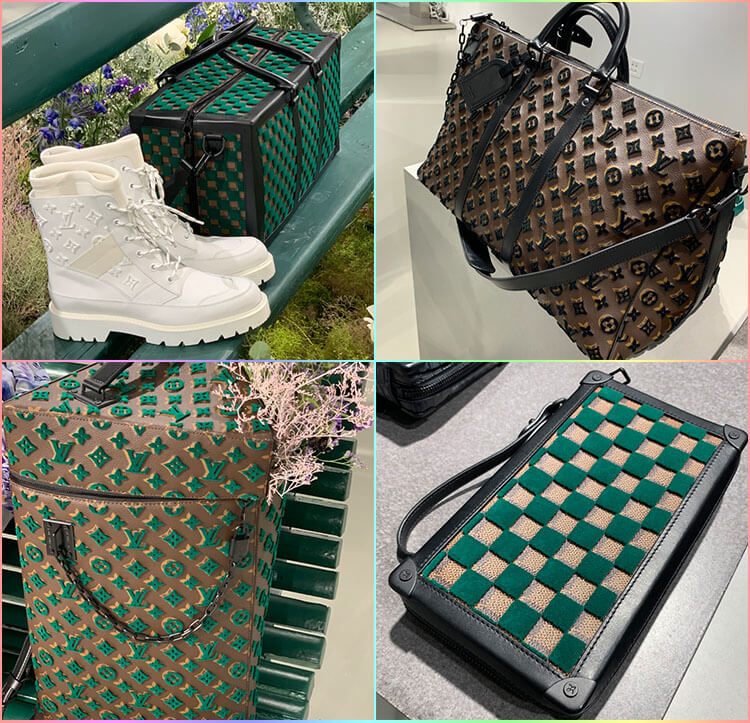 Accessories
Take your pick but the bolder the better. Life just got so much more interesting for alpha males who just may want to adorn themselves.
…And no one does it better than Abloh.
Reporting From The Place Dauphine,
NJ Falk