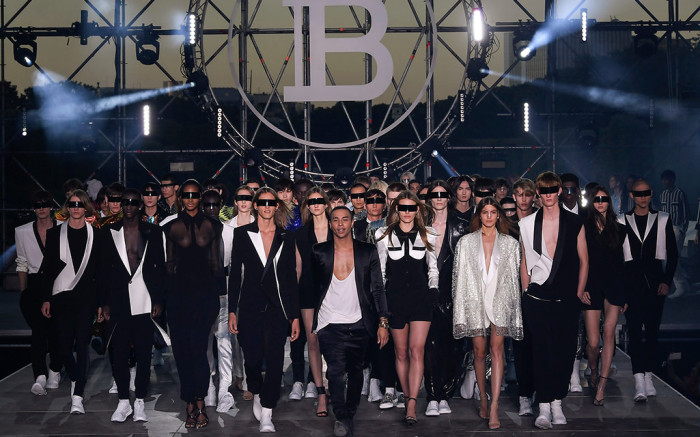 O.K. O.K. I know it was a men's show, and I was there waving my VIP wristband with iPhone in hand, like most attendees, but the large smattering of women's looks had me mesmerized. With over a 1,000 guests in attendance, clever Olivier Rousteing choose the biggest Parisian night of the summer-the solstice-to have a free Balmain concert and show support to Bono's (RED) with a major assist from The Diamond Foundry.
A quick aside for those who have never experienced it. Paris's longest night is a tradition of street drinking and free live music. Balmain totally channeled the moment with on-site bars, food trucks and a concert lineup to last the entire night. Darren Criss opened the night's entertainment but not before a show of yes, 104 men's and women's looks, that had the audience roaring for more as a runway soundtrack had the house rocking. Criss then echoed what everyone else was thinking when he remarked, "How fucking amazing was that show."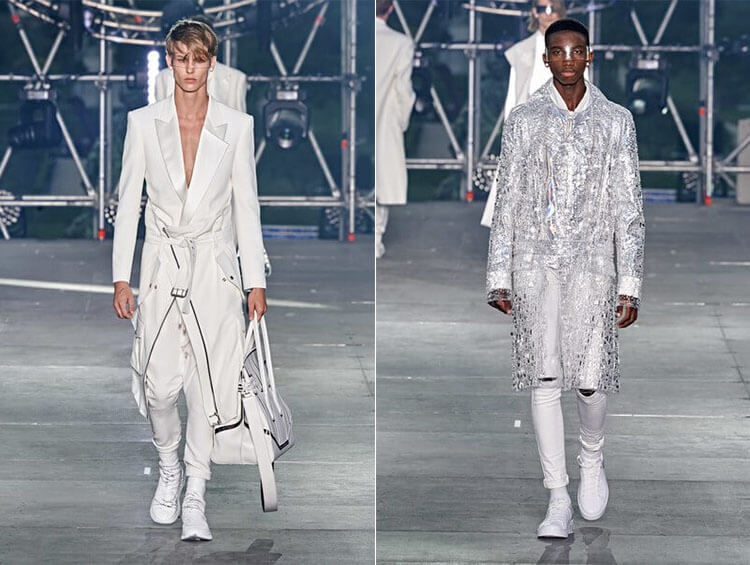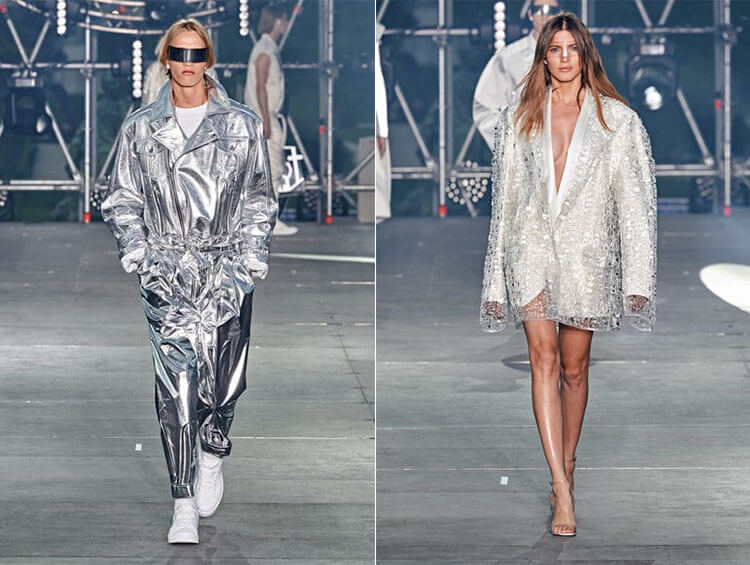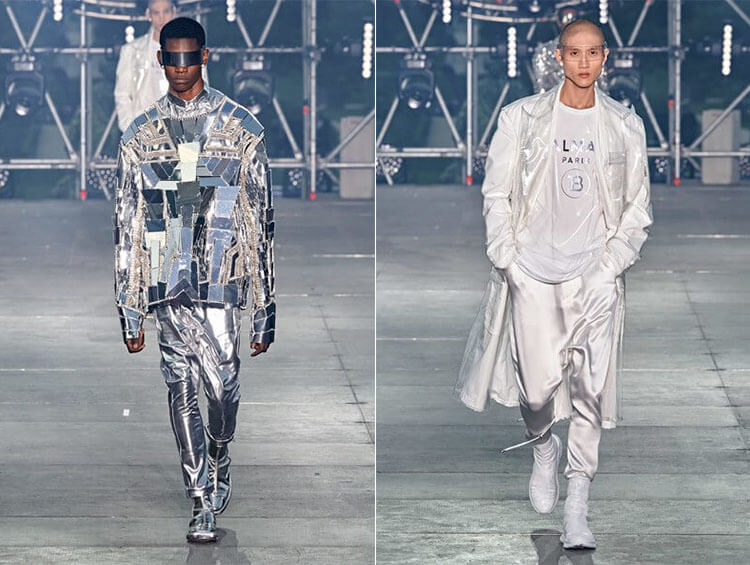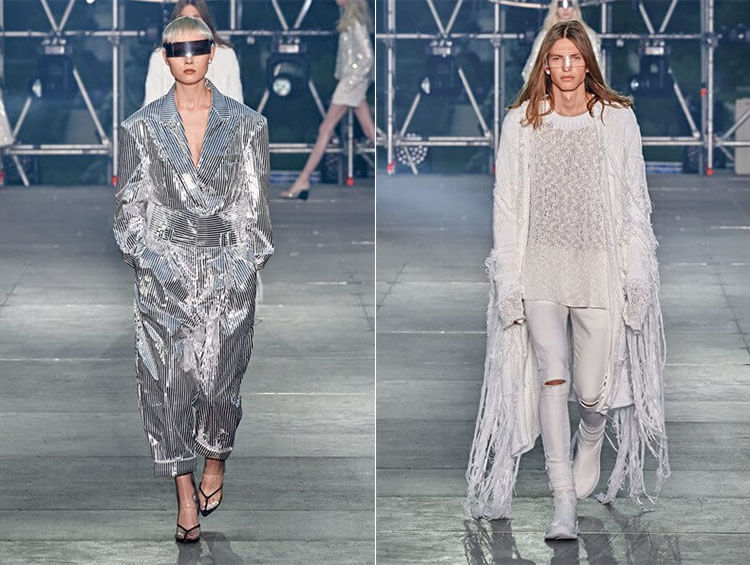 White Nights
Now to the main reason we were all there. It wasn't easy to see wherever you were located (even from the jam-packed VIP section), but the black and white, silver, hints of pastels and denim looks that the Balmain model squad marched out channeled everything from signature over-the top, thigh-high evening looks to PVC and mirrored biker jackets. Gimme. Gimme. Gimme. And why not open the show with white? After all it's white nights in Paris when the sun doesn't set until about 10:45 PM. So white (OK maybe silver) nights it was.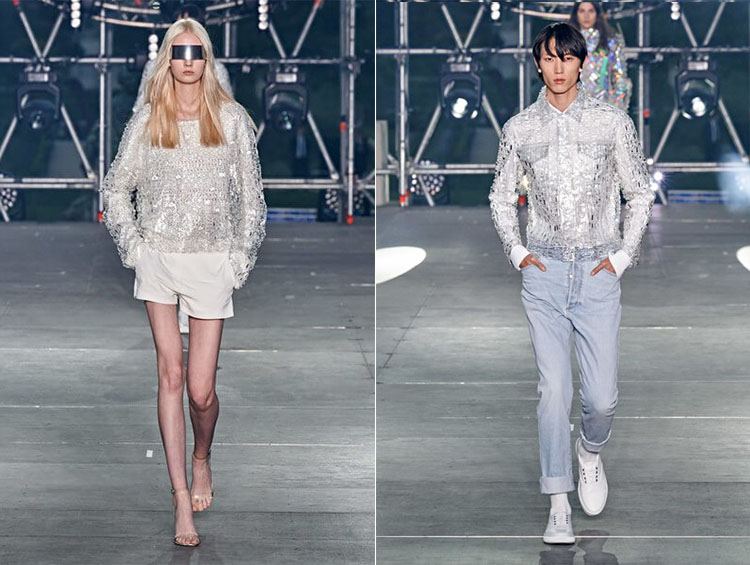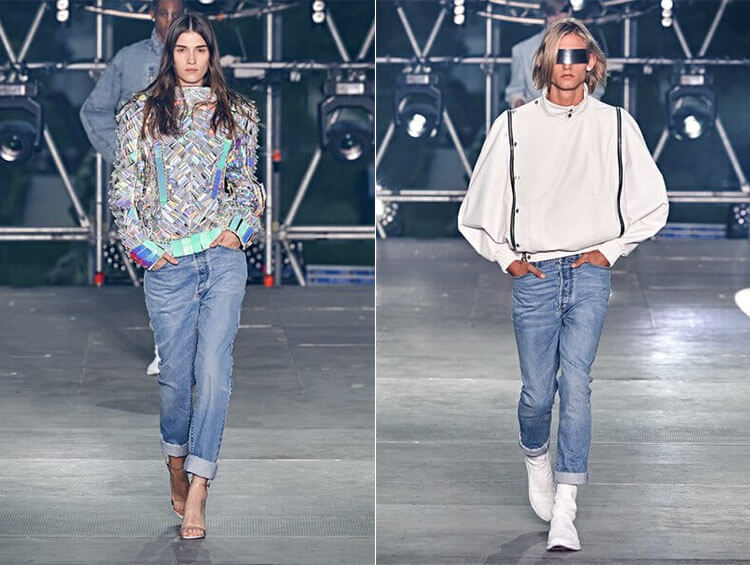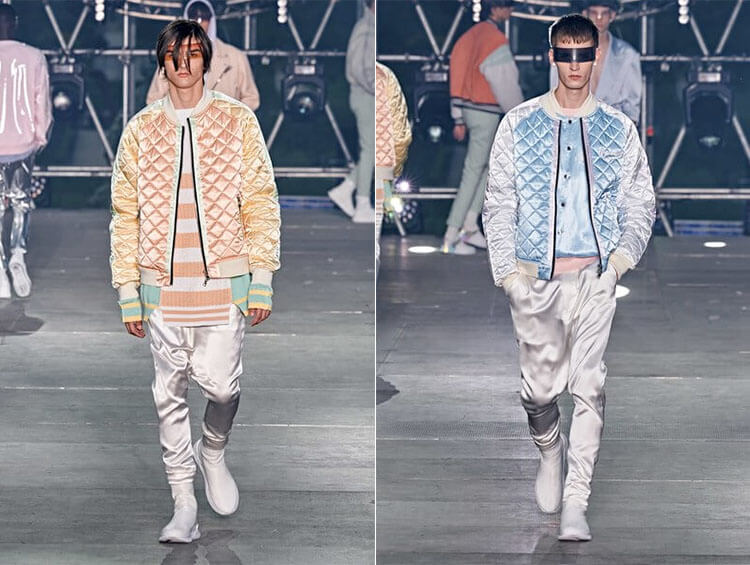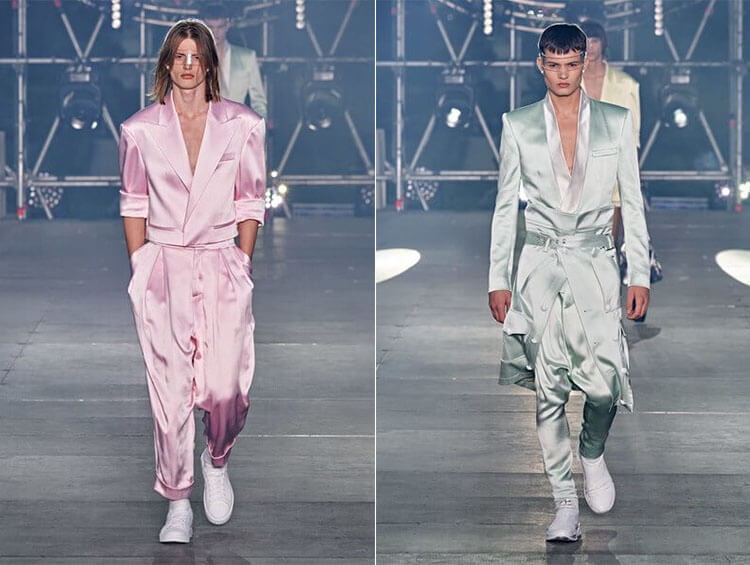 Dusk
And just as the sun sets the shades of night enchant us before we head into the dark of night. Soft pastels reminiscent of glaceés seems to be a major theme for next Spring. Rousteing embraced it with beautiful tailoring and streetwear theming.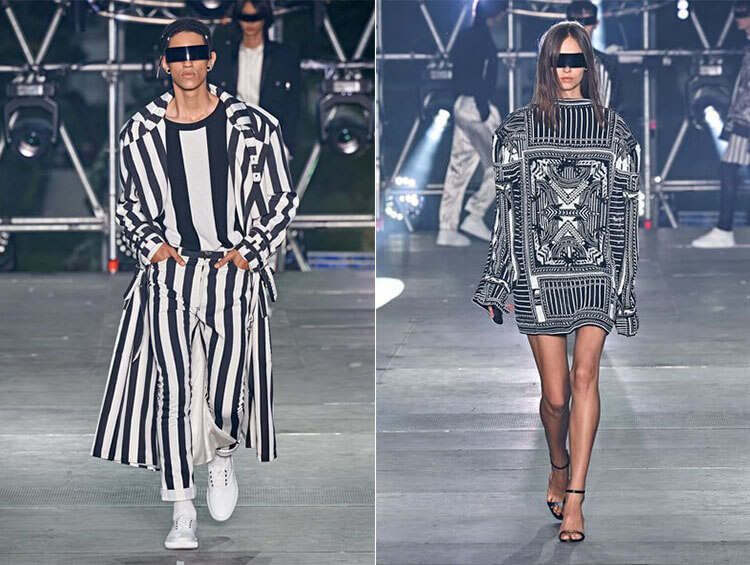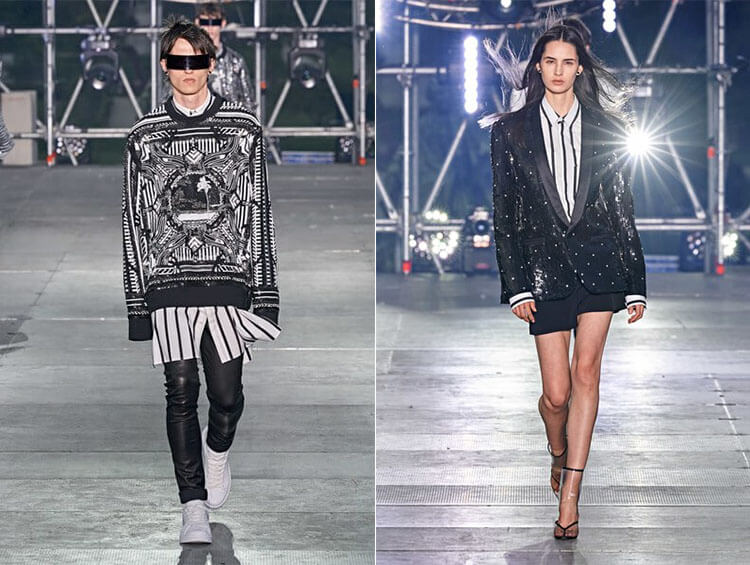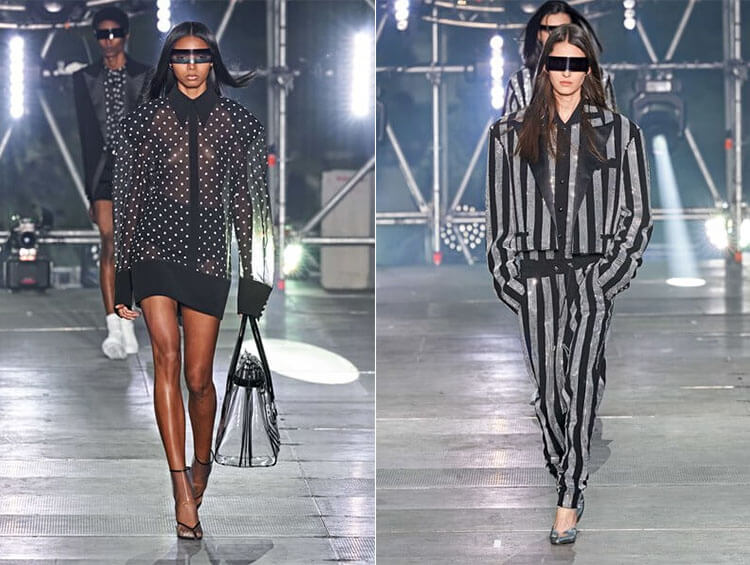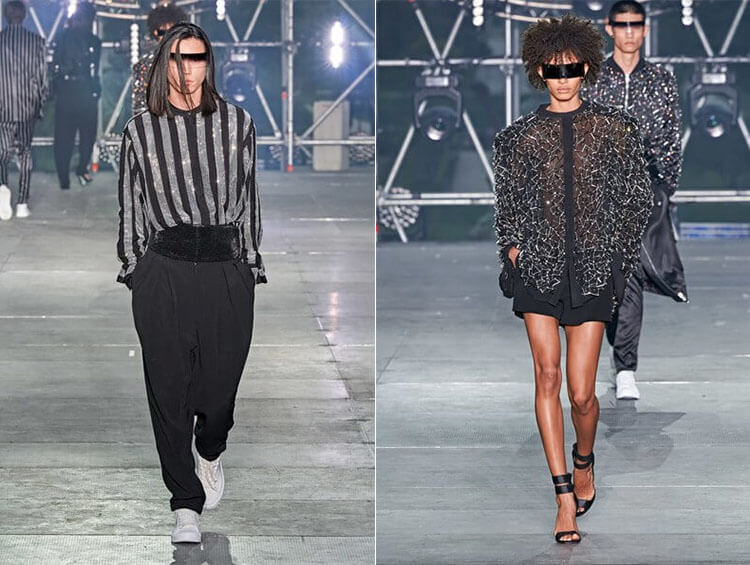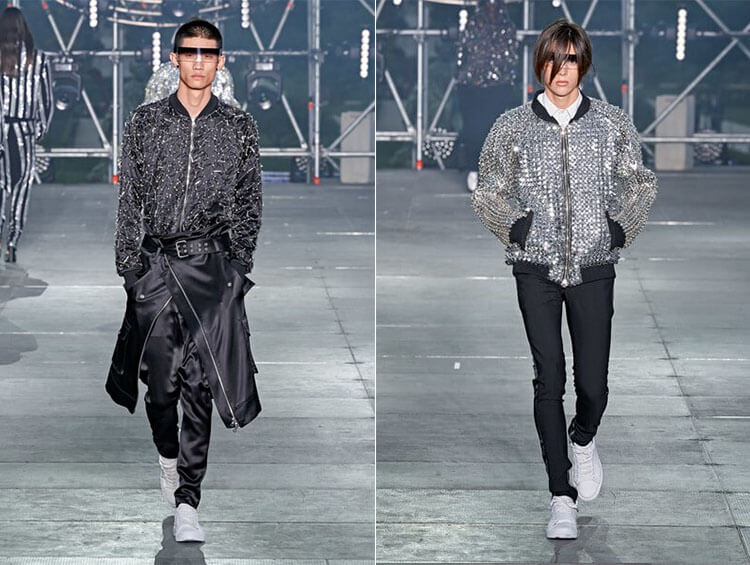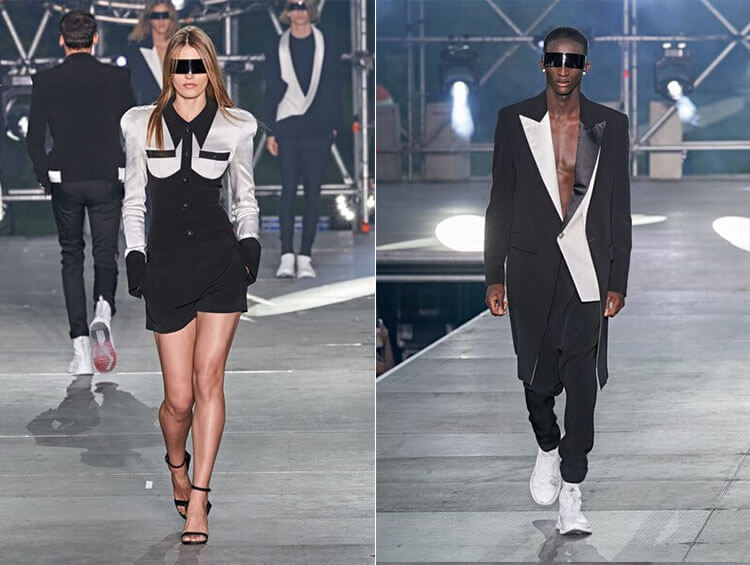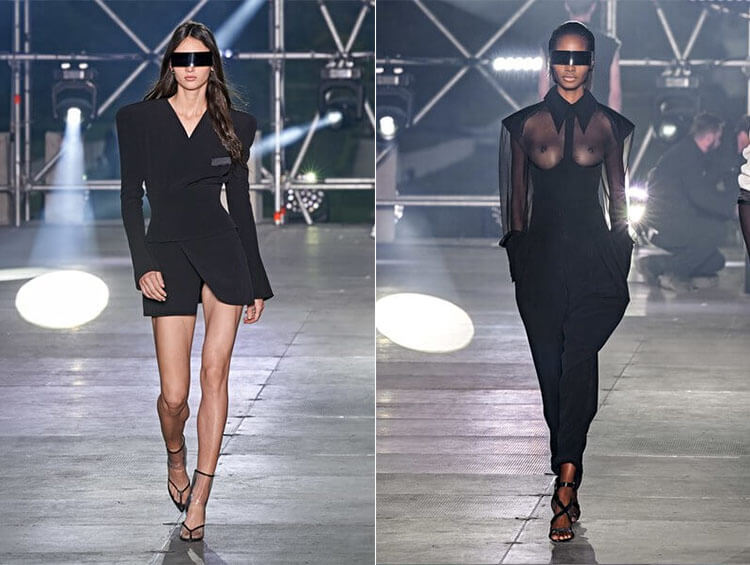 Bring On The Night
When the sun goes down that's when things really start to happen. As Sascha Baron Cohen's Allie G would say, "Sexy time." Rousteing never misses and neither can you for that night out. Bring it on.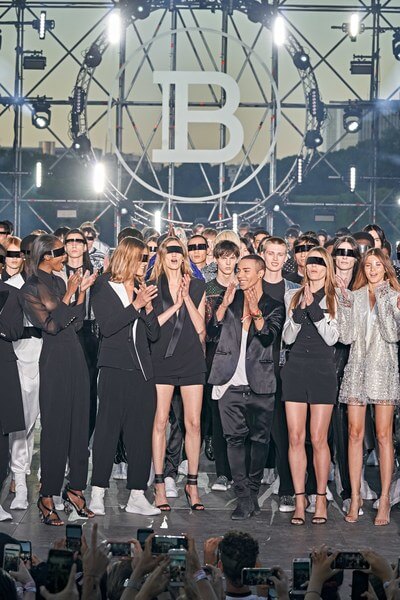 Applause. Applause. Applause.
Reporting Live From My VIP Standing Room Only Spot At Jardin des Plantes in Paris.
NJ Falk