Happy Wednesday Darlings!
Hope everyone's having a beautiful summer!
In case you missed this amazing story last week, a Los Angeles man named Cyrus pulled a gun on his two roommates after he came home and saw that they ate his food. This definitely does not seem like a Los Angeles situation. I really thought it had to be a Florida situation, but it wasn't.
Listen, I know sometimes it's disappointing to think your secret stash of Doritos is waiting for you when you get home, I have kids. I understand. There is no such thing as leaving things out and expecting them to be there when you get home. But this feels like it might be a slight overreaction. The best part of the story? The two roommates tried to calm the man down by making him dinner as a peace offering and "it was not received well" and that's when he pulled his gun out and told them to leave.
After police were called to the scene, deputies quickly surrounded the home and safely removed the three roommates.
Deputies said they called the man with the shotgun and convinced him to come out, and he was arrested on suspicion of the misdemeanor of exhibiting a deadly weapon. They searched the home and recovered a loaded 12-gauge shotgun from his bedroom. Cyrus was booked on $10,000 bail.
Deputies determined that his roommates, Collette and Allen, were under the influence of a controlled substance, (tide pods anyone?) so they were also arrested. They were both cited and released.
I want to know how they met and why they became roommates. The most important question of all and what I desperately need to know is what they cooked for him as an apology meal and I need to know what it was that they ate of his that made him go crazy.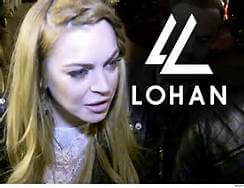 Last week, for fun, I googled Lindsay Lohan's Beach club and it came up as "permanently closed". I googled some more and an image showed up with what looked like a closed set from a tv show with the "set" looking like it had been torn down. Unfortunately, the show didn't work because people tuned in to see "hot mess Lindsay", not "weirdly angry boss Lindsay". There was not enough drama according to MTV. In a now deleted Instagram post, Lindsay claims the club has not closed down, it's just moving to Athens. "I prefer my real life to be working with children and being with my family," Lohan wrote. "The club is moving to other locations in the world, but not just the club, as I've stated on @wendyshow — so chill out Page Six."
Lindsay once documented herself aggressively chasing a Syrian family down the street offering her help and then got punched in the face so let's hope this time around things go better for her with regards to her helping children.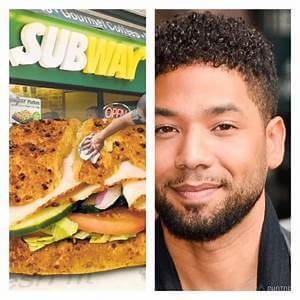 The Chicago Police Department has released more video footage of Jussie Smollett (boring already) right after his alleged attack. What irked me the most was that he picked up his Subway sandwich off of the floor and then brought it home to eat! Jussie's "creative director" was the one who brought the police up to his apartment. Creative Director- I die. Well, we'll just have to see how this new investigation goes with regards to the handling of the case. Until then, I will be very busy looking for my own Creative Director, I like the sound of that.
From somewhere near lots of logos and dog strollers,
Julia Obst