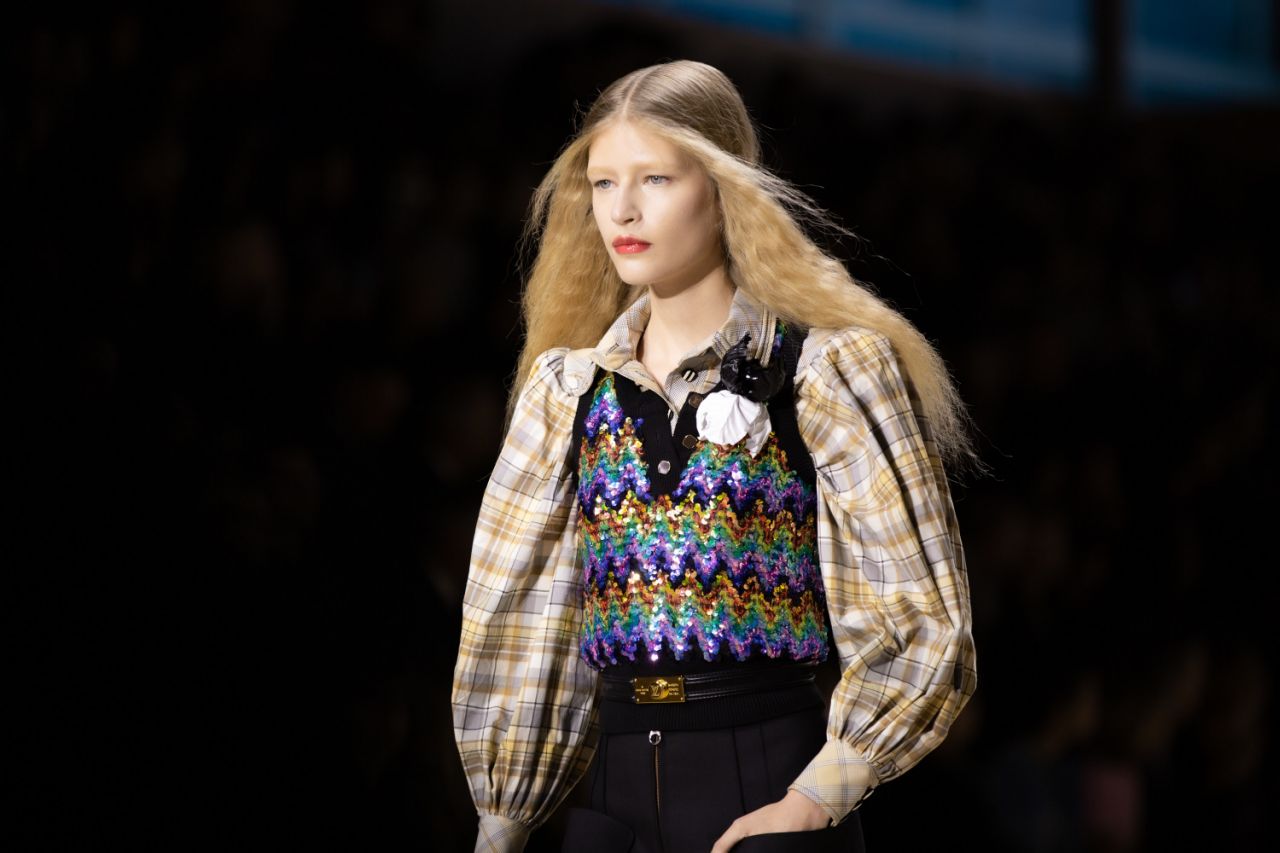 This is a totally outlier take on the Louis Vuitton SS20 show. The show was an hour late and once again at the Louvre. This time in a plastic tent with transgender singer Sophie Xeon, known simply as Sophie, performing on a giant video screen an extended version of her 2017 track "It's Okay to Cry, while models graced the catwalk. The intention appeared to be a dramatic jumping off point to (literally) set the stage and mindset for a fashion riff on the past and the turmoil of today.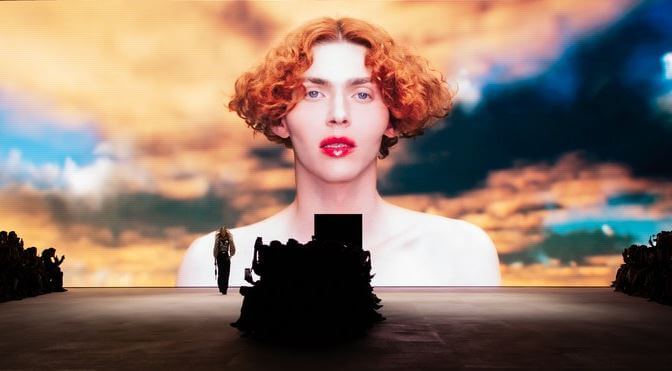 Let me digress. Although the show was in many ways a jump to the Belle Époque and the Gibson girl (which is also around the time of the House of Vuitton being founded), from pouf sleeves on shirts; the iris boutonnières (which are a subtle reference to sensuality), Gibson Girl hairdos, and lots of Art Nouveau touches, in many ways it was an homage to the 70's with psychedelic patterns and prints, flower power and perhaps the Brady Bunch.
This also just may be the story of Thoroughly Modern Millie reworked into the Thoroughly Modern Millennial. Who? Originally released in 1967, Julie Andrews originated the film musical role of Millie Dumont, a small town girl who makes her way to New York City to marry for love instead of money – a thoroughly modern aim in 1922, when women were just entering the workforce. Millie soon begins to take delight in the flapper lifestyle. She began liberating women in their clothing, hair and life choices including the right to vote.
Cut forward 100 years and to a new generation- the millennials. Nicolas Ghesquière did the same pivot. A whole new clutch of women are reinventing how we work and what we wear. Ghesquière got the message and sent it down the runway with the prerequisite back up social and digital statement to boot. What does she wear? Reinvented suiting. Comfy dresses. Skirts that reflect her fit lifestyle, bold instagramable prints and sparkles for day and night plus the "puff puff " sleeve trend. Basically, whatever she wants. And she doesn't do outfits. She does investment pieces and her own personal mash-up
Let's break it down as Sophie may have stolen the show, but now that the dust has settled, the clothes are center stage.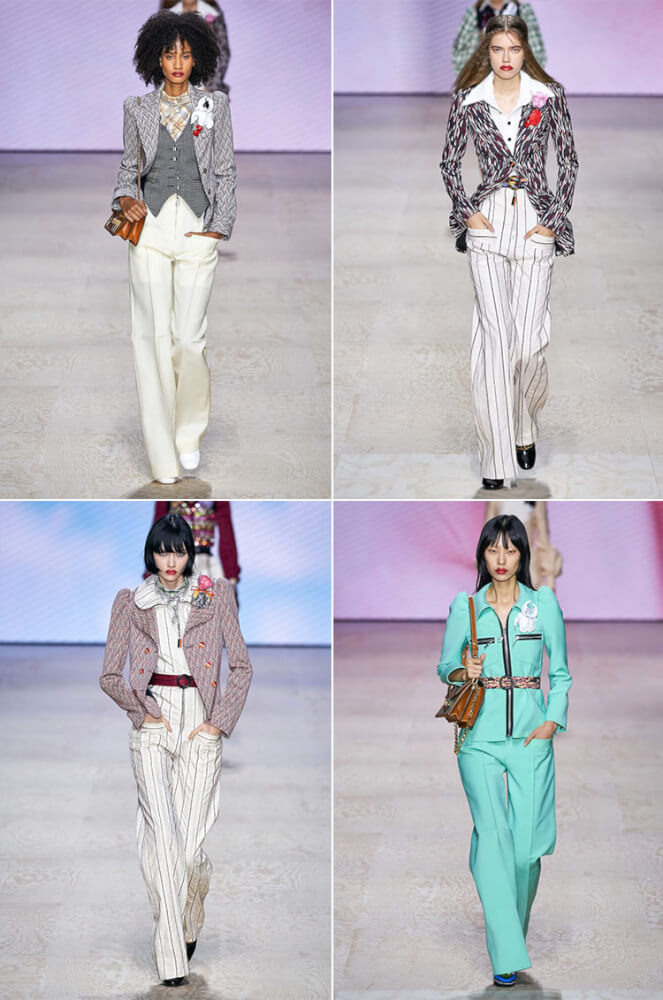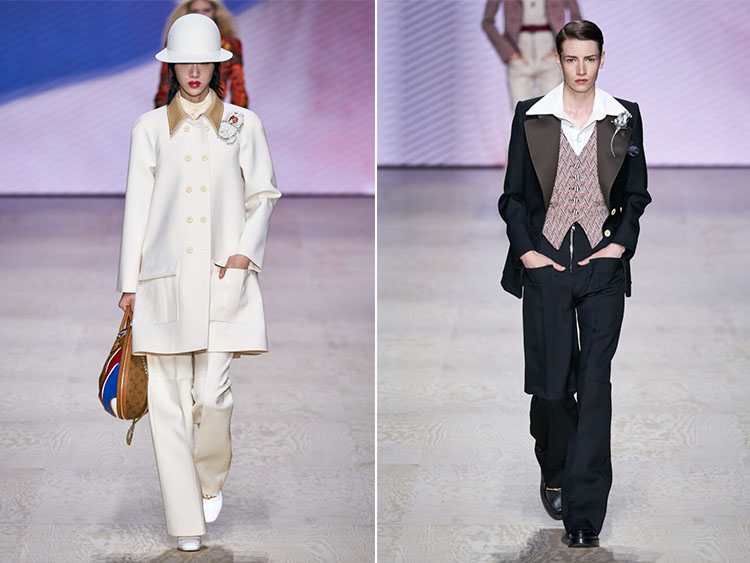 What do women want? A new form of suiting. Make a statement. Enter a room from the office to the Boardroom. Nothing is as you expect it.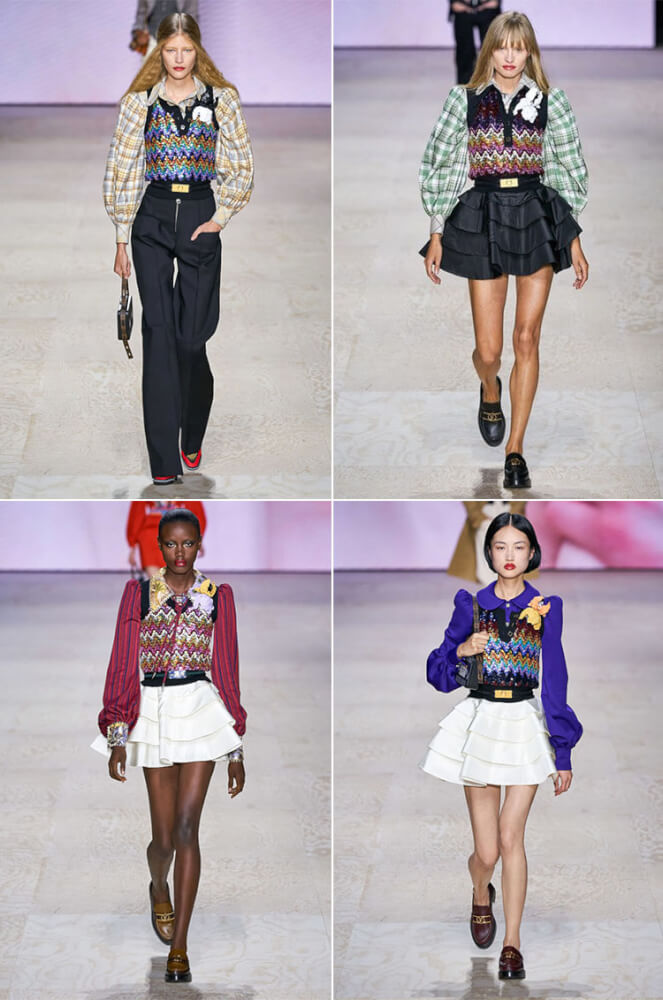 This is the sophisticated Marcia Brady. I want one of those vests and skirts plus the cool loafers. Psychedelic sequins and ruffles never looked so good for a night out or dressy day wear. A penny for your thoughts?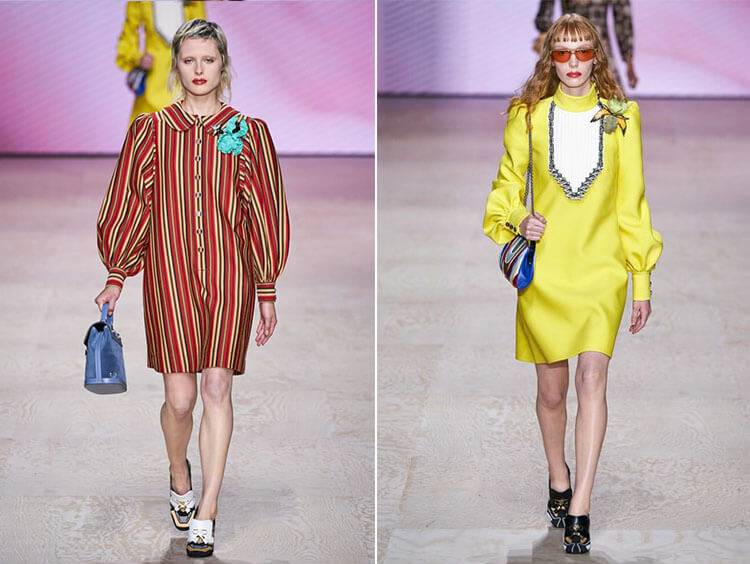 How many times have I said I crave a comfortable dress I can wear from day to night? Tons. My request was just answered.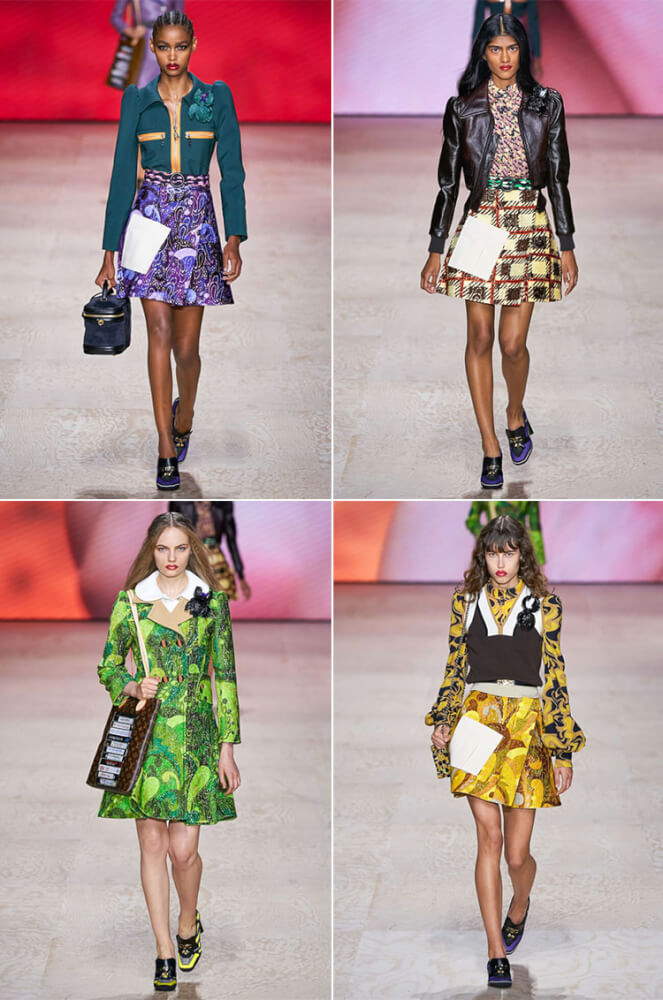 For the photo op, you've got to go body con and with the colors or prints to match. With lavender and neons possibly the colors of the season and layering a new staple, these looks can take you anywhere.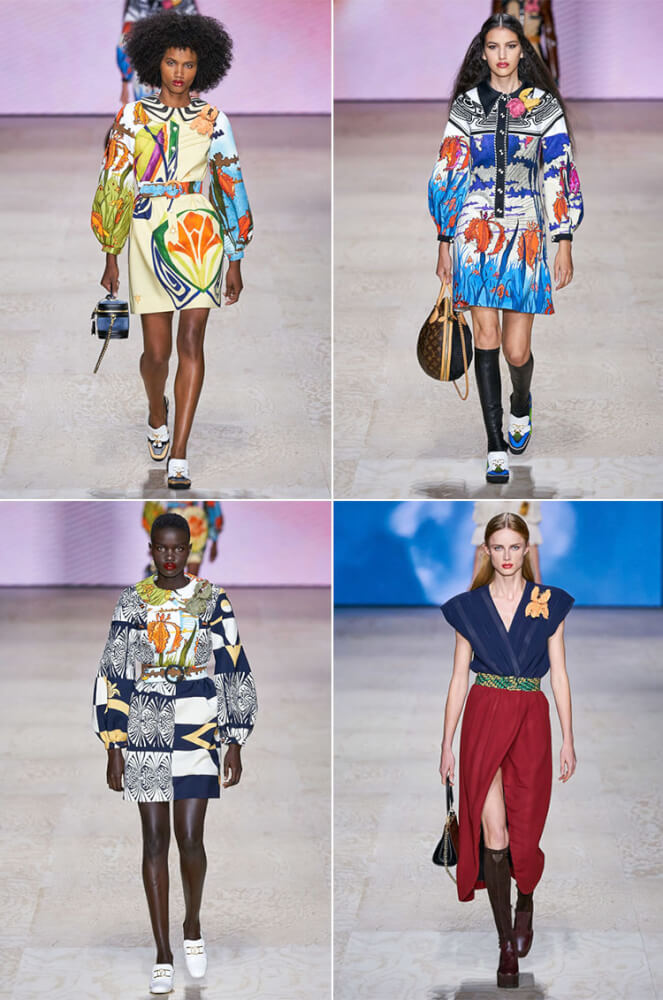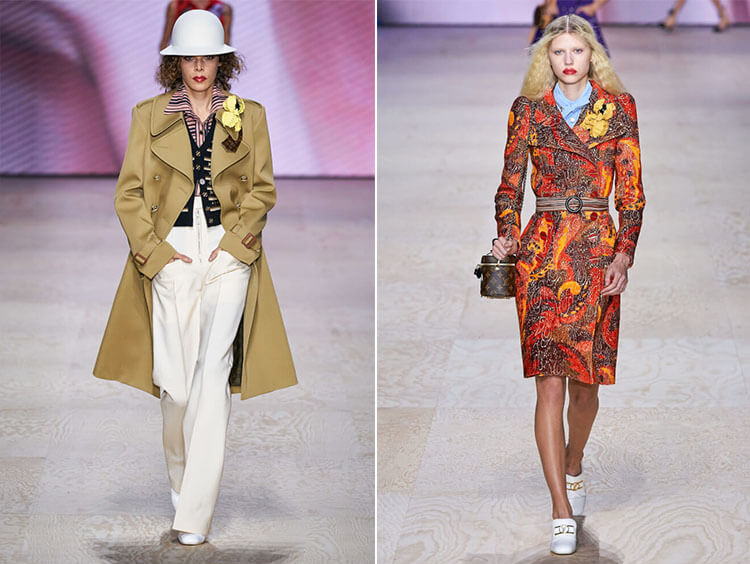 The dress or the coat is the new power suit. Take your pick.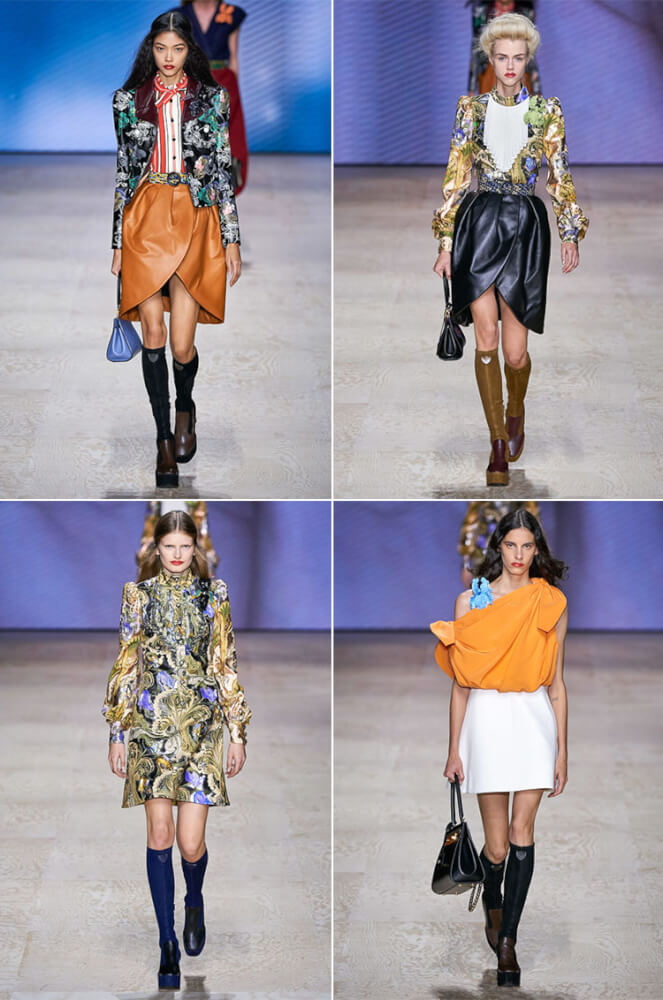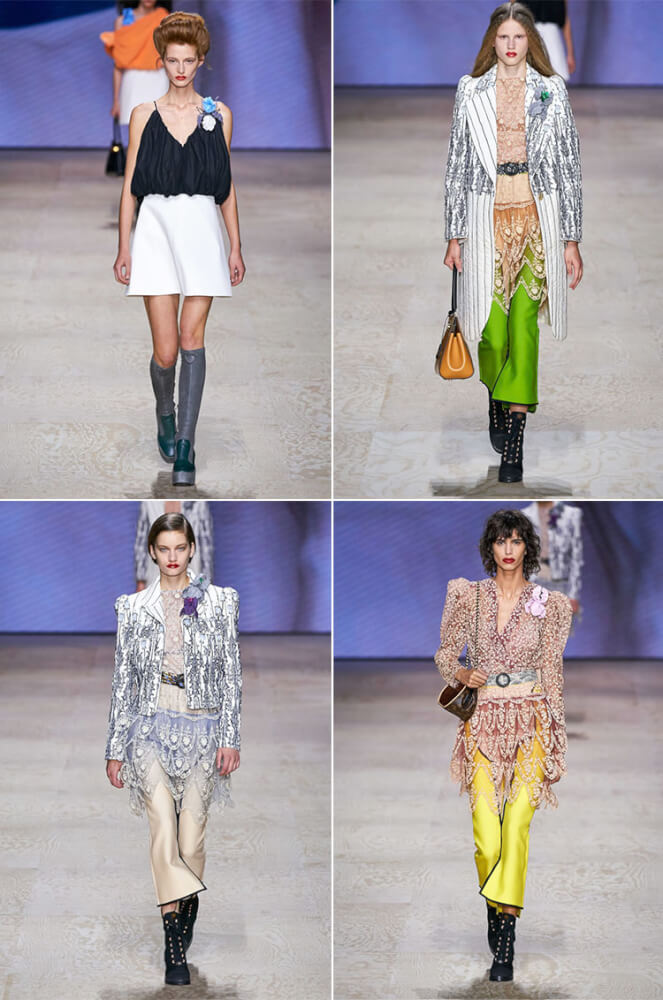 Does anyone really dress up for evening anymore. Not much. Instead, it's often an eclectic mix led by an eye catching statement color accented with a fashion conversation piece. All with a feminine twist. This time, it is with a Belle Époque Gibson Girl reference.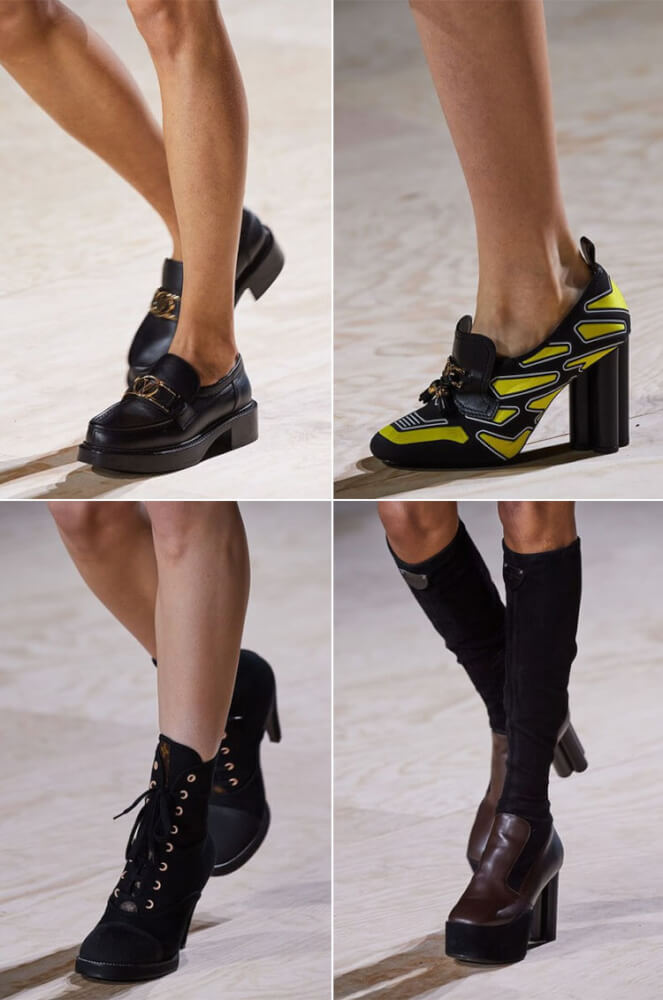 From the perfect loafer and pump to a slew of new iconic boots and bags, references are classic to fashion forward. So you decide. Are you a Gibson Girl or a Thoroughly Modern Millennial? You don't have to chose anymore. Just be yourself.
Almost Live From Laptop
NJ Falk