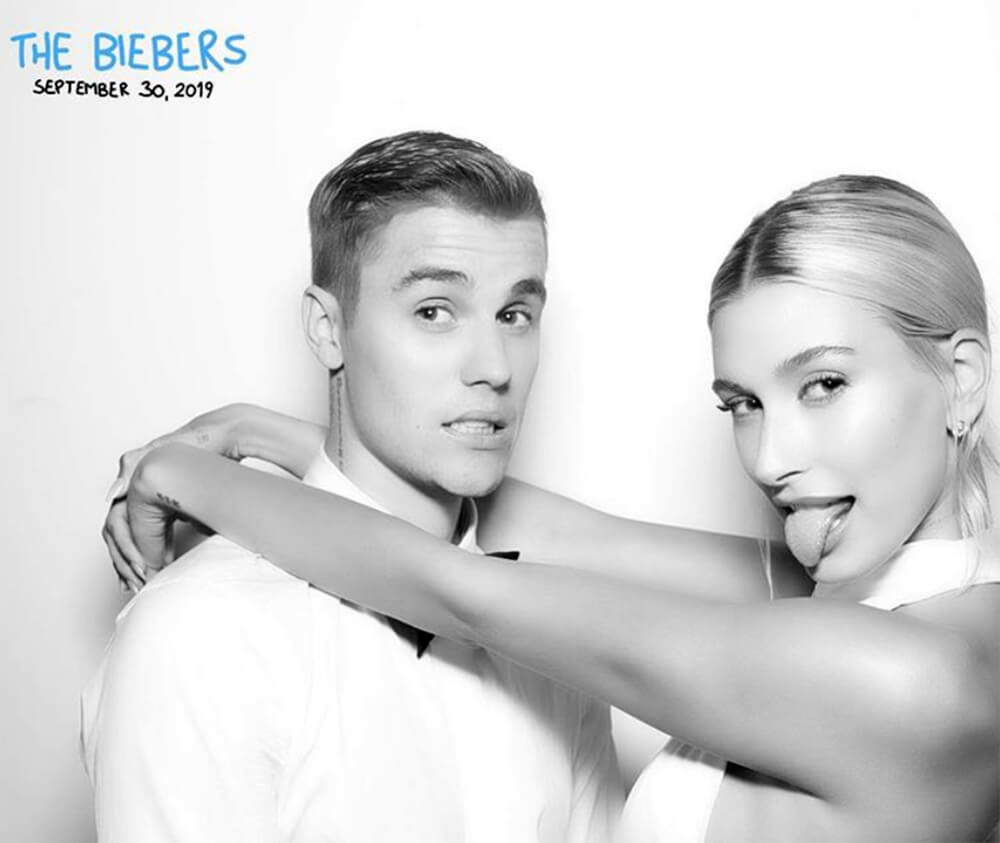 Happy Wednesday lovelies!
Hope everyone's having a great week!
Justin Bieber married his wife, Hailey Baldwin Bieber, for the second time this past Monday, September 30th. Personally think it's very random to get married on a Monday, but whatever.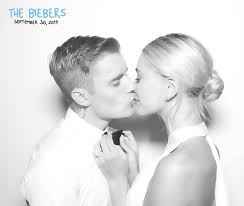 The first time they got married, it was in a Manhattan courthouse but this time they made it legitimate in front of God and a bunch of celebrities with a big, Christian wedding. I'm pleasantly surprised, I really thought that between tearful bike rides and being photographed with a book called "Meaning Of Marriage" these two would never be stable enough to make it through an entire year and now they're even more married. They're super married. They also reportedly don't have a prenup. But that's neither here nor there. Their wedding was intimate, 155 guests. Even Kylie Jenner made it out of the hospital with her "flu-like", wonderfully mysterious symptoms in time for the wedding. She came without Travis Scott but brought their daughter, Stormi. I think Justin and Hailey (that's the second time I wrote his name first I guess that's just who they are now) make a super cute couple and if they have a boy one day, it will have a 3000% chance of being named Jaeyden. I just know it. And you know it too.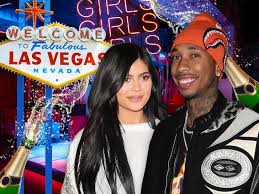 As of today, out of nowhere it was announced that Kylie Jenner and Travis Scott just broke up and I am wondering, if, deep down, Travis was annoyed at that story going around recently that Kylie and Tyga were at a strip club together at the same time. At friends birthday parties. Unrelated parties. Maybe they were like "let's stay together and shoot the Playboy story and then break up". Although it was just last week that Kylie was hospitalized with a mystery illness , she looked amazing at Justin and Hailey's wedding.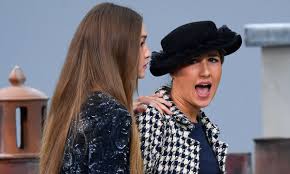 Did you guys see what happened at the Chanel show in Paris? There was a runway crasher! The woman has been identified as a YouTube comedian known as Marie S'Infiltre. This bananas lady crashed a few shows during Paris Fashion Week, not just Chanel's.. In one of the videos that were posted from the Chanel show, the camera briefly showed Anna Wintour smiling, possibly laughing while this was going on. Security couldn't catch up to this carb eating weirdo on the runway so Gigi Hadid took it upon herself to step in. She's calmly walked over to the "comedian" and confronted her. First she tried to walk her off the stage but it looks like the woman was pushing back and then the other models started to crowd around her. It was SO Zoolander. Can you imagine? If you haven't seen the video , just imagine how insane it looked to have like thirty gorgeous Chanel-clad runway models in really good lighting circle in on you like a pack of coyotes. Gigi took matters into her own hands on the runway and escorted this lady off the stage like a Chanel boss. Also, you can spot the imposter easily because that outfit is so clearly not a part of this new collection, you could just tell it was a cruise collection from 2017.. It turned out to be great press for the show, everyone was talking about it.
Speaking of high fashion, everyone's favorite (I guess the only one we know of) hot felon, Jeremy Meeks, is taking time off from making babies with heiresses and has signed a 15 million dollar deal to create his own fashion label with Germany-based fashion company Fashion Concept GmbH. They overpaid by like 14.95 million, but what else is a German company to do if not spend stupid money on something exactly like this.
My last question for you is- Do you think Selena even cared?
Have a great rest of your week!
From somewhere near lots of Palm Trees, fashion and drama,
Julia Obst