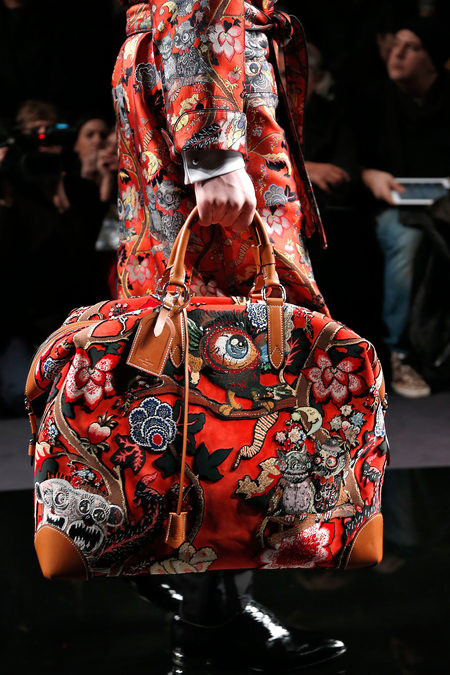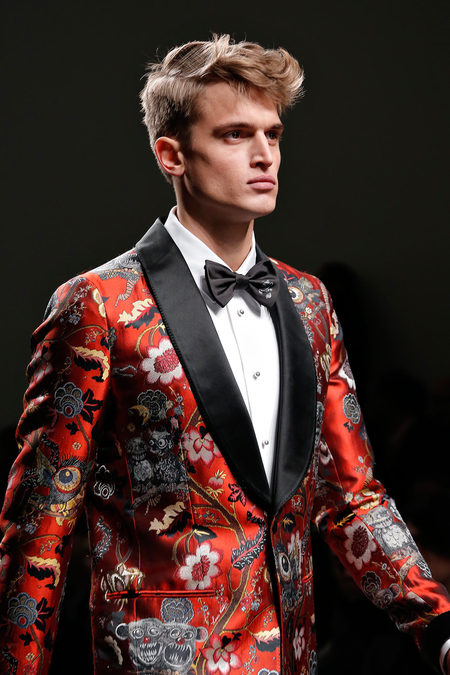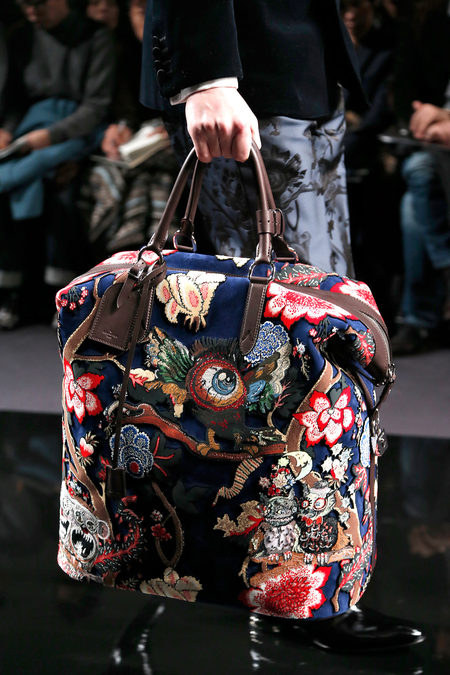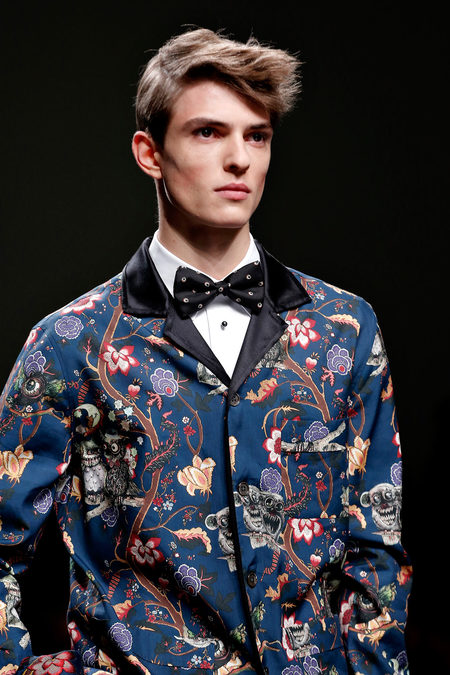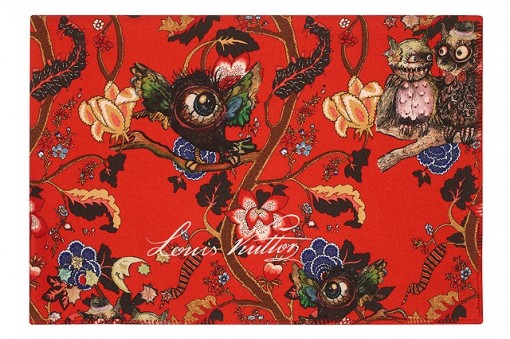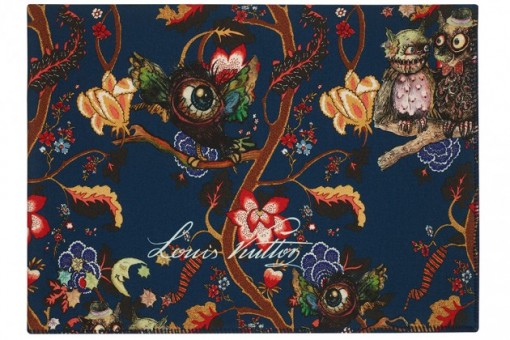 Once again, in their continuing support of the arts, Louis Vuitton has masterfully combined the worlds of fashion and art. Louis Vuitton has teamed up with the Brit-sibling artist duo Jake and Dinos Chapman, also referred to as the Chapman Brother, for a stunning, beyond limited edition men's capsule collection for Fall/Winter 2013.
There's a good reason. Known for their highly provocative art, the two brothers worked with Kim Jones, Louis Vuitton Men's Studio and Style Director, to create a series of carpetbags and scarves all adorned with heavy all-over embroidery designs. The collection, just about to hit stores, is so rarefied we understand there may be only 10 or 20 bags available worldwide. We can't wait to see who actually gets their hands on one of these.
Referred to as the "Garden in Hell" print, it is a "luxuriously graphic rendition of flora and fauna with fangs." It marched down the runway in everything from silk jackets, robes, and lounging pajamas (worn by Marc Jacobs as he took his bow) that make me swoon. I can't wait to see who might have the courage to wear it.
The prices are just as out-of-this world as the designs. So what is the market value for a masterpiece? For true collectors, it's priceless.
xo
NJ , The Brunette