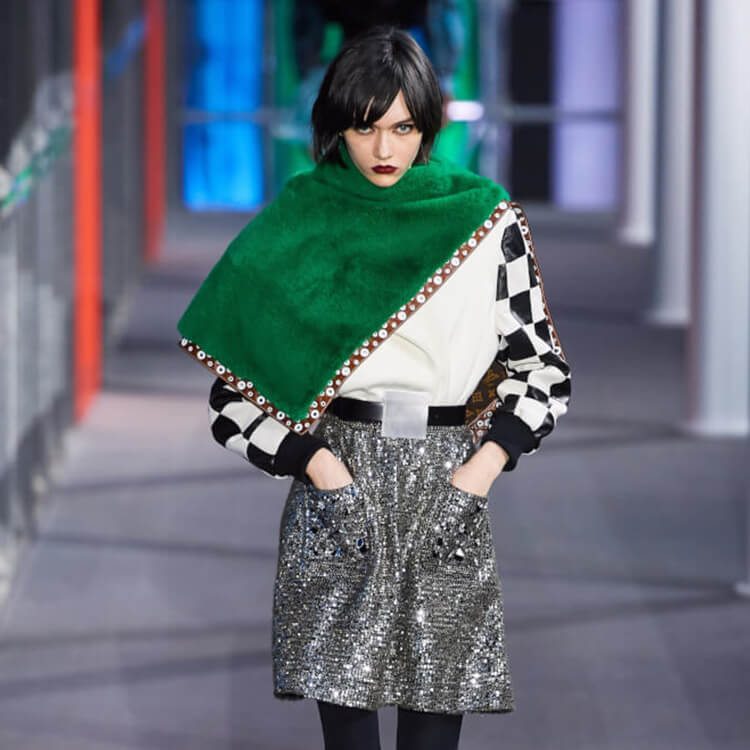 Game on. Virgil Abloh threw down the gauntlet and Nicolas Ghesquière responded with his FW 2019 collection. After all, there's nothing like healthy competition to get great creatives inspired.
That's just what happened at the Louvre yesterday. Models walked a perimeter catwalk encased against a re-creation of the Renzo Piano-and Richard Rogers-designed Centre Pompidouin the Louvre's Cour Carrée—a museum within a museum. The set with its metal scaffolding in primary colors set the stage for what Ghesquière described as a "melting pot of different tribes coming together," and "a place where expression is free to be."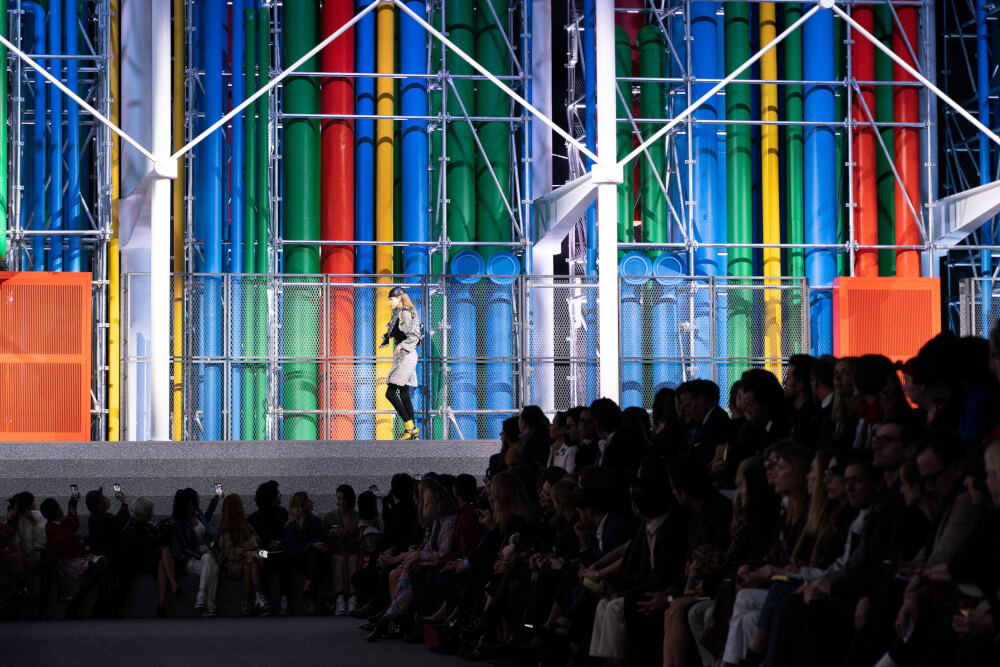 It's a breakthrough moment for the house. Apparently inspired by Beaubourg, the famous Centre Pompidou in the fourth arrondissement, and the large square in front of it, which is a "geolocation" for people watching, this is a collection that firmly addresses street style and self expression combined with function. Taking mood and lifestyle cues from today's millennial and ageless female warrior (translation founder), Ghesquière addresses every aspect of her frantic mash-up of multiple wardrobe changes for her work, casual and evening life — all of which consistently intersect each other. Wait that women is me along with so many millennials I know.
And what does she need to get her through the day but flat boots or thick-soled men's lace up shoes (which are already a wardrobe staple for me and women all over the world along with black tights for winter), clutches and bags big enough to hold the work tools of your life, prints, clashing textures, major, unabashed embellishment, and (lately) punkish details. For the more feminine and slightly less architectural crew, there were ruffles. Occasionally we're in the mood to bring out out feminine side while we are still moving at top speed. Watch out.
Just as importantly, the entire collection works with singular choices, layering options, or complete looks depending on your preference. It's about true street style, Instagram moments and real life especially for evening. Who really dresses up as much any more? Right. The answer is rich, comfortable looks that are in luxurious, embellished, complicated fabrications that are almost timeless. We are in the era of sustainability and nothing is meant to be worn once. Instead it's about the ability to mix and match season after season as you build your personal style and uniform. Here's the breakdown.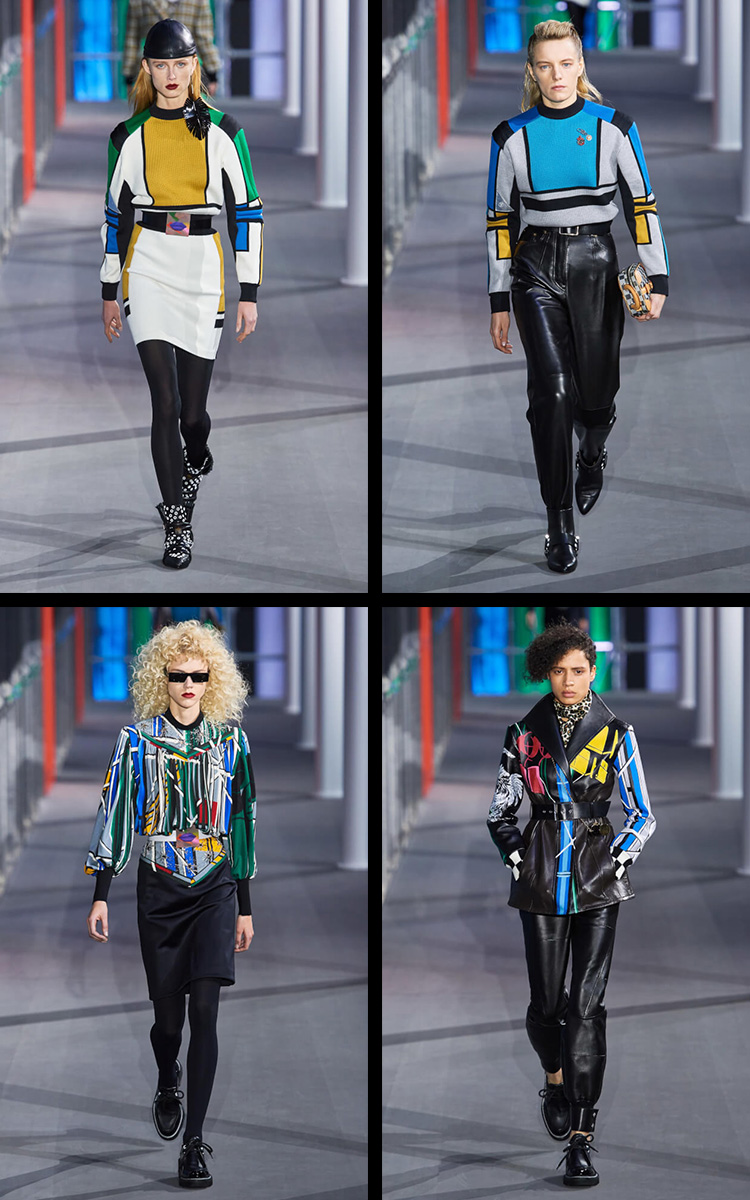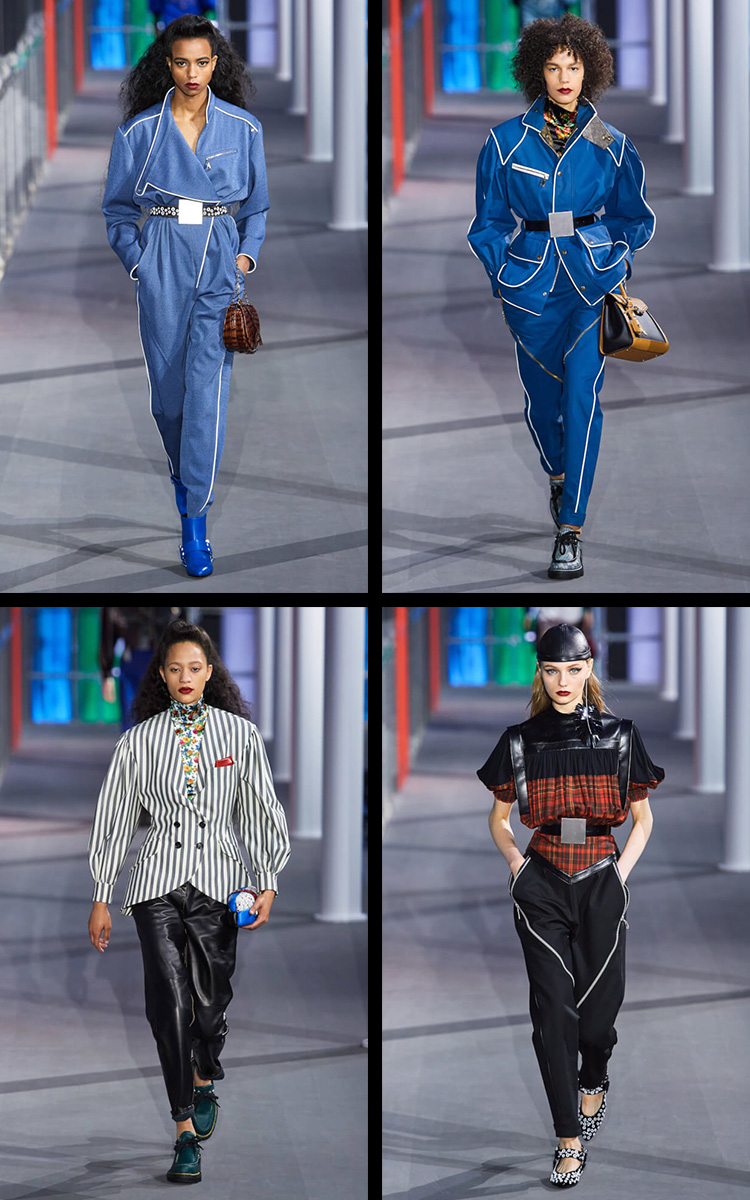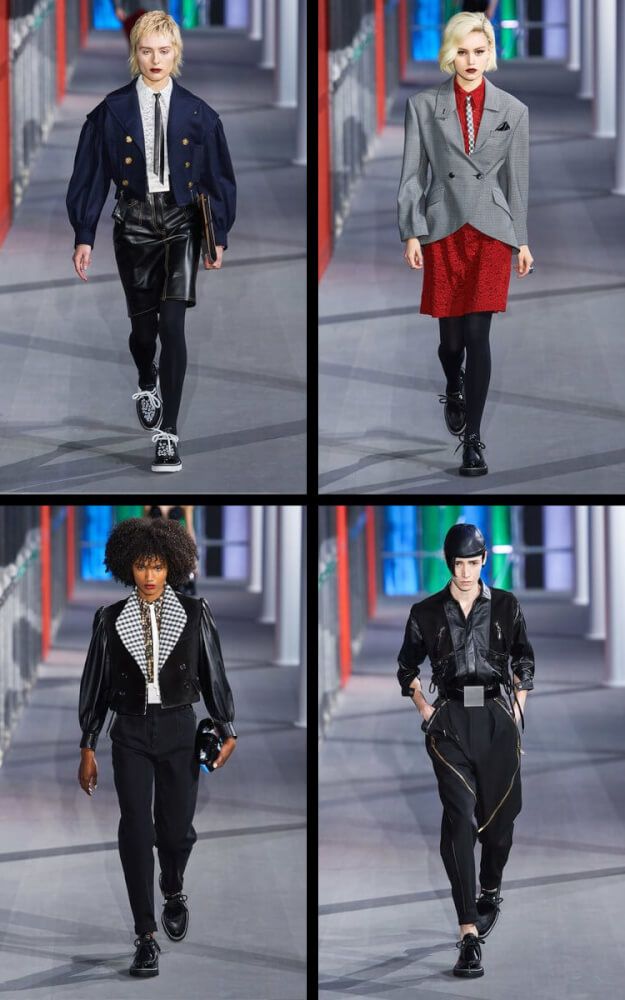 Primary Colors & Street Style
The ability to layer, mix and match in multiple ways is the core of any women's wardrobe today. For your work like and the Instagram street style world bold looks and unique self expression is a must. Ghesquière got the message and delivered.
Skirts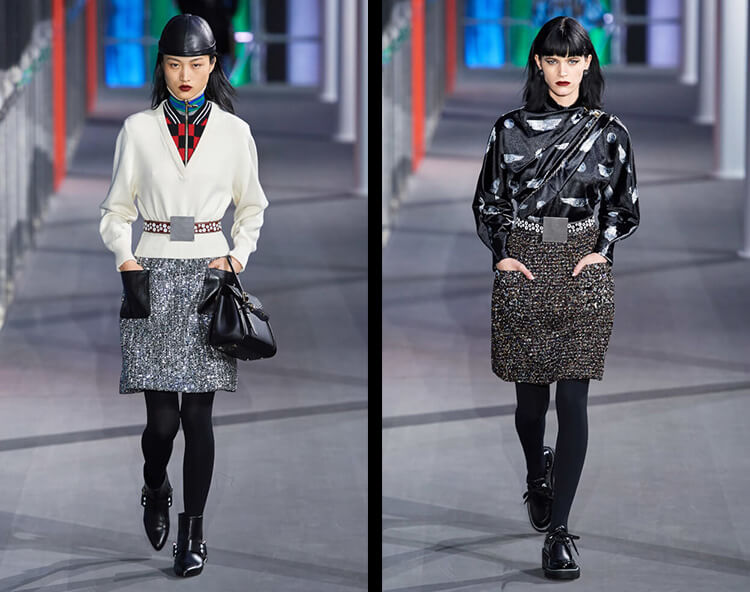 Last year seemed to be the year of the pant. Now there's the power skirt instead of the power suit. It's the new basic.
Embellishment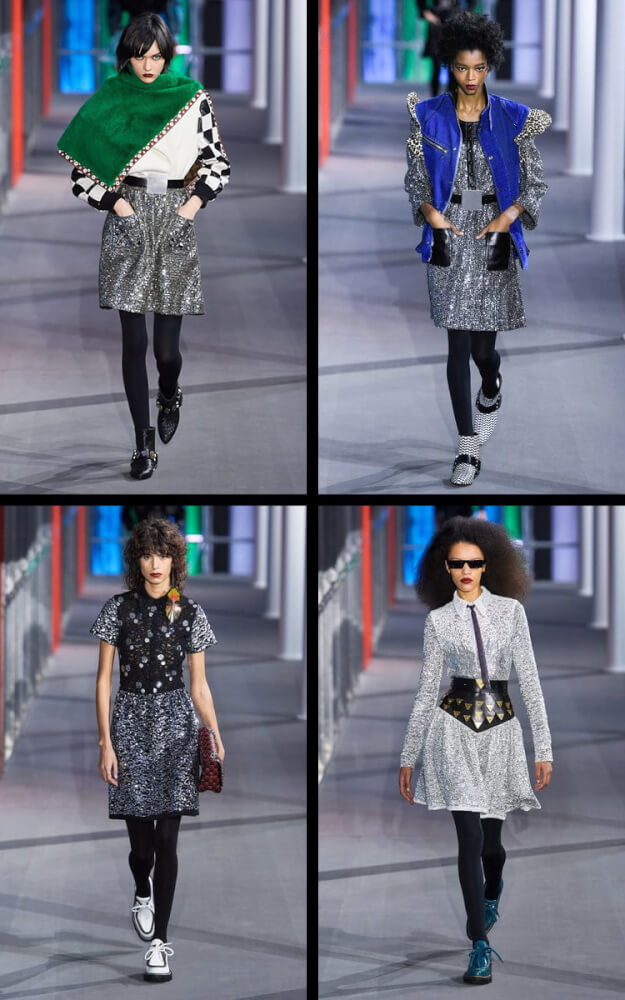 I am forever besotted by a good sparkle. From the small details to key pieces these looks can go day or evening which is the whole point. Don't forget the pop of color.
Ruffles Reinterpreted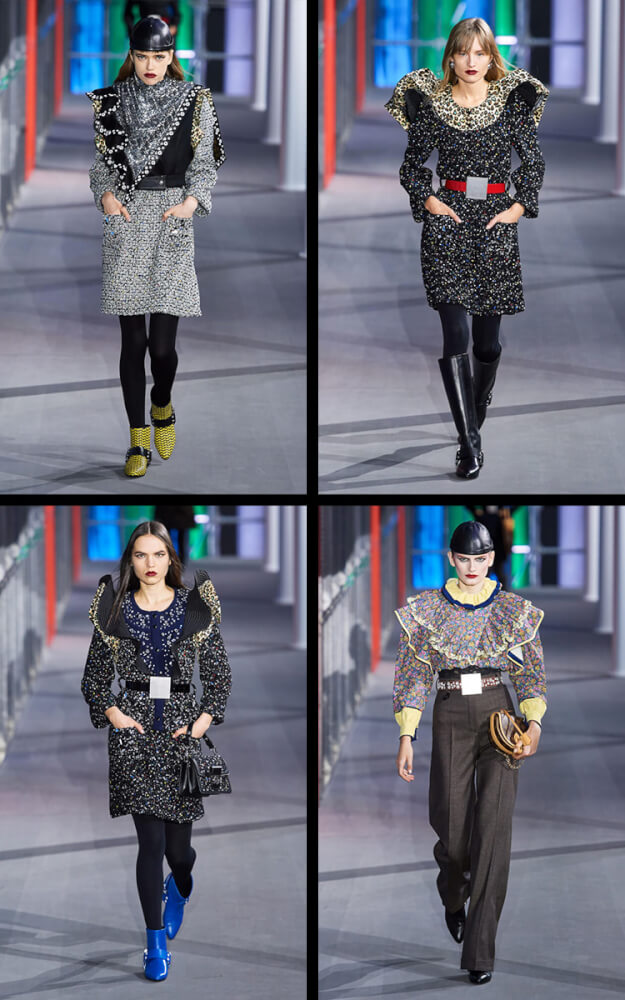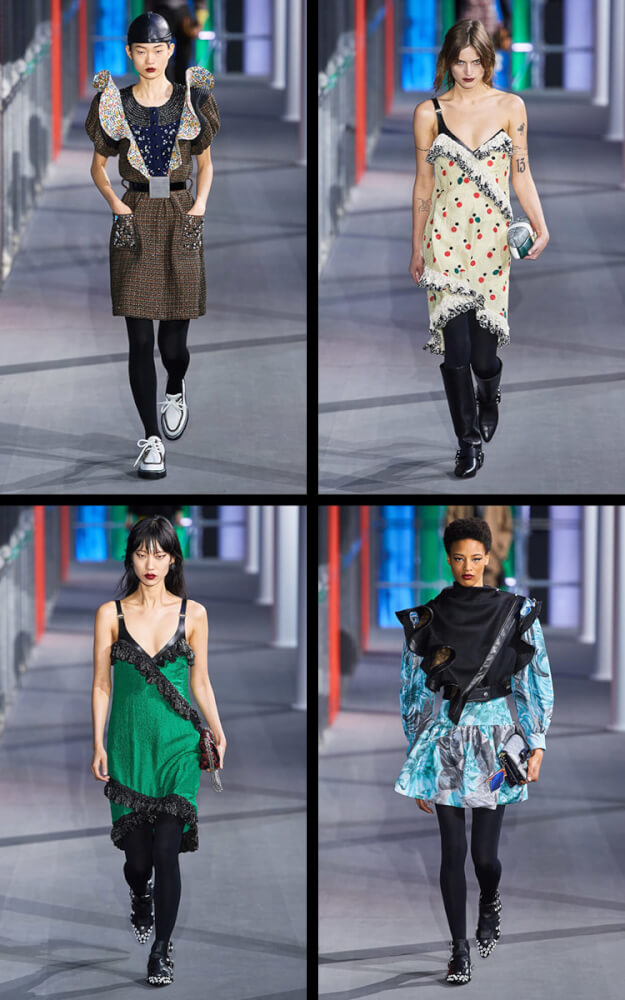 We all love a feminine touch but not when it's too girlie. These ruffles can take you anywhere and you'll still be taken seriously.
Jackets and Outerwear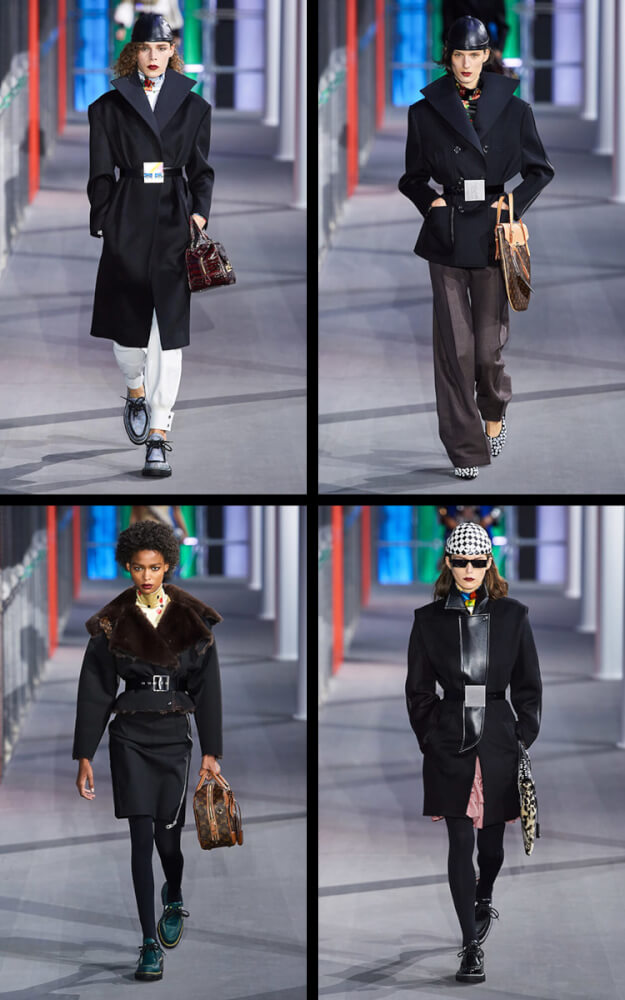 What's Fall or Winter without the perfect forever coat? Nothing. Indulge.
Texture And Contrast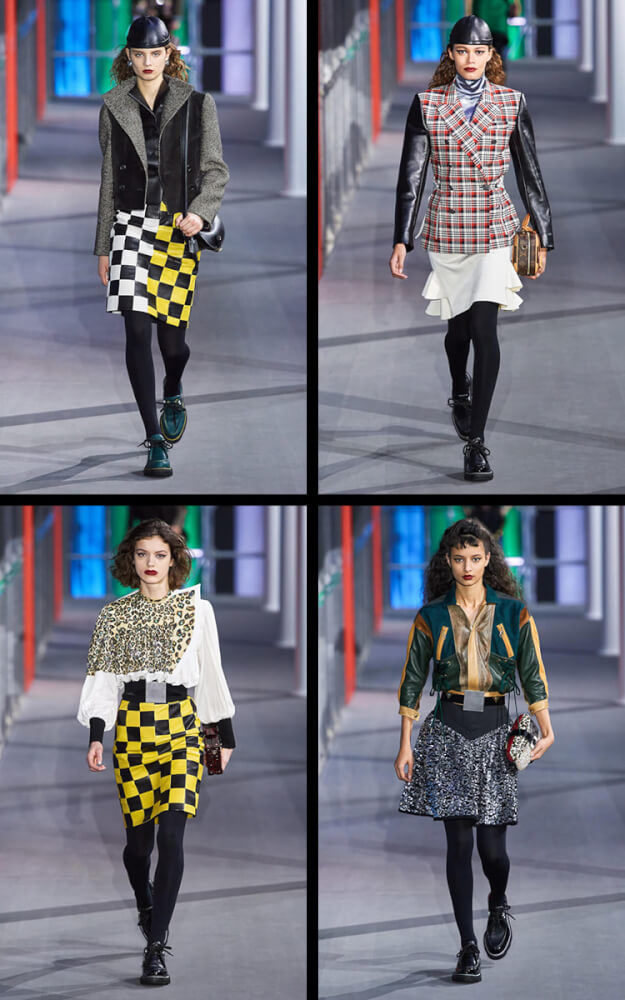 This is what makes life and street-wear interesting. Today, women have complete freedom to interpret a designer's lexicon and make it your own. These are merely Ghesquière suggestions not outfits.
Flat Boots And Thick-Soled Men's Lace Up Shoes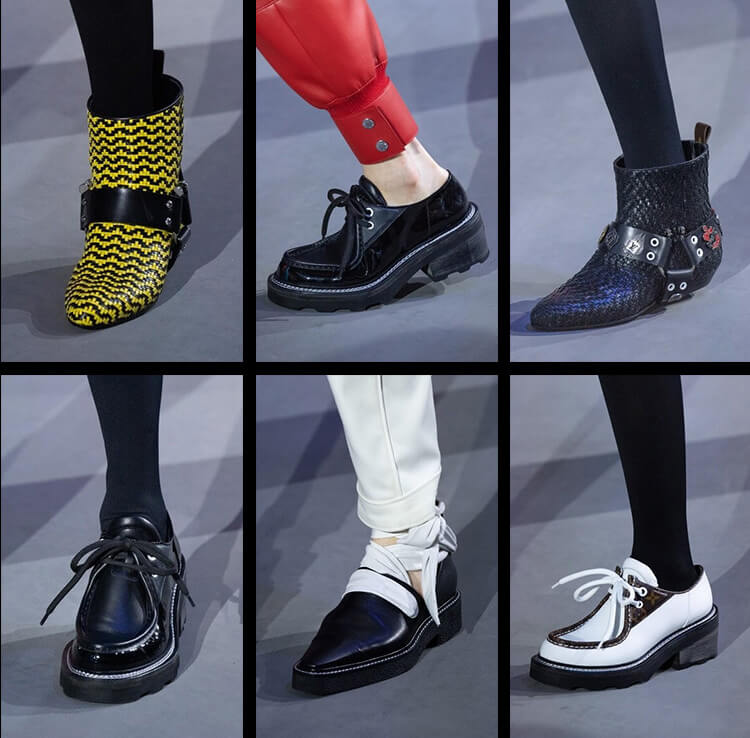 When you are on a mission to march toward a successful career, goal, meeting, whatever, there's no better accessory than a shoe or boot that's made for walking. Mission accomplished.
Get Carried Away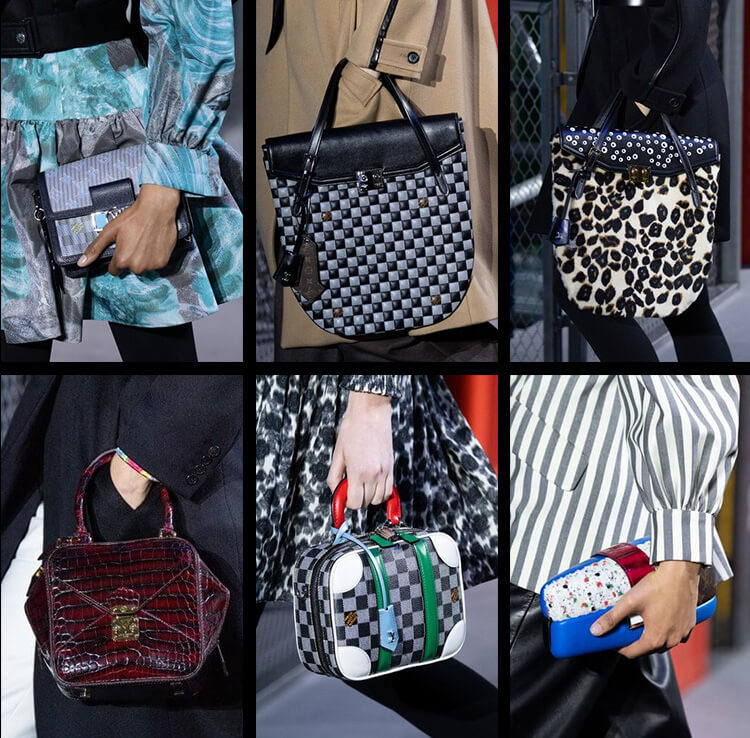 Clutches And Bags
Function is form. The new mantra is a how accessories need to be eye-popping, virtually timeless, and functional. This means actually being able to care the tools of your life. That's why any of thees looks work over and over.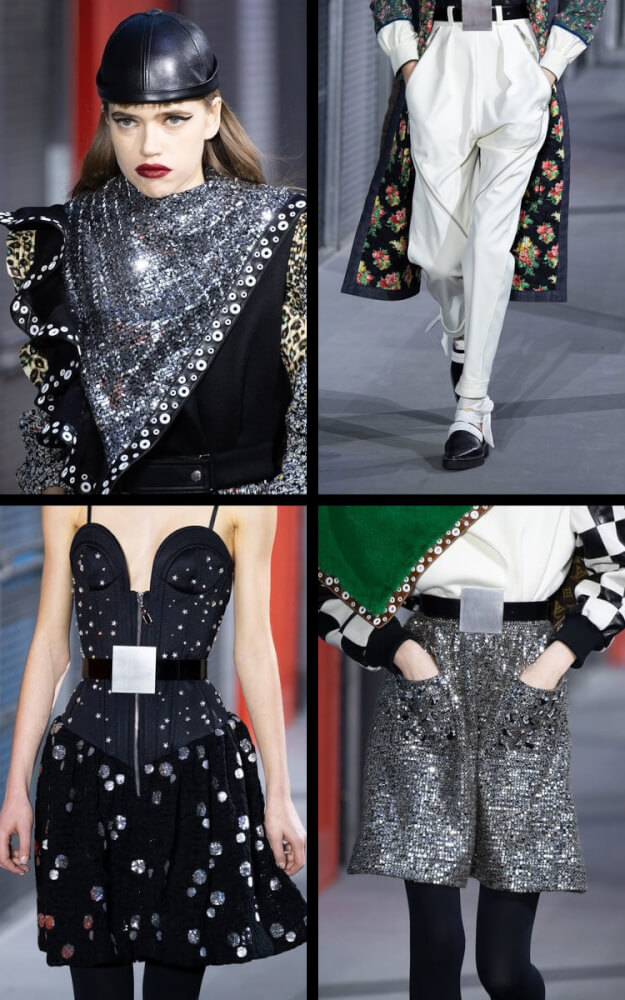 The Devil Is In The Details
The house is famous for its attention to detail. Everything from metal and sequin embellishment, belts and coat linings stunned. Bottom line is all of these looks are as interesting as the women who will be wearing them including leather skull caps for those bold enough to embrace them.
Front Row From My Computer.
xx
NJ Falk From The Beverly Hills Tribe