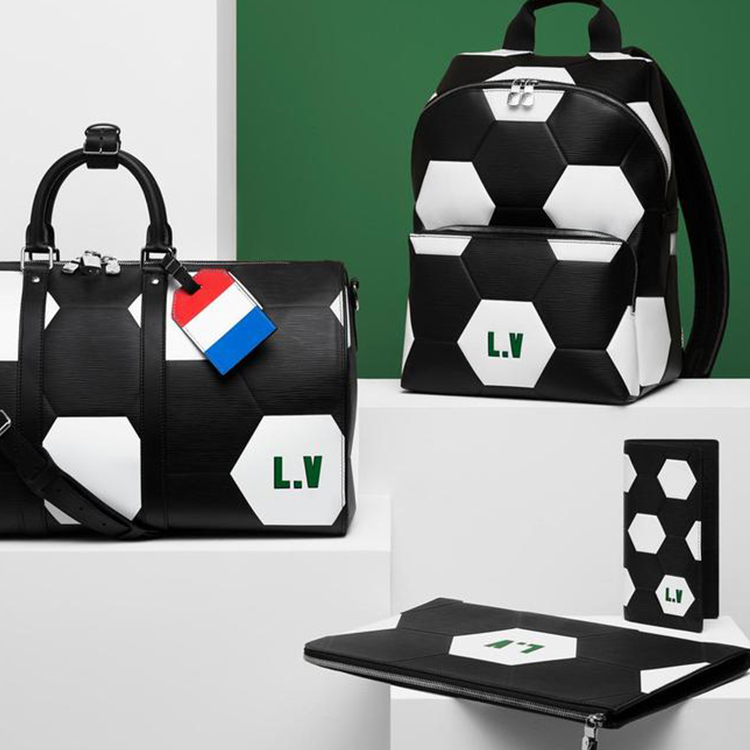 Just dropped. For the man that has almost everything or that World Cup fanatic in your life, Louis Vuitton has four genius finds for Father's Day. Think of them as the male equivalent to the Louis Vuitton Petite Malle bespoke trunk which first debuted at the Fall Place Vendôme opening. You probably already know this but Louis Vuitton has had a long standing relationship with the FIFA World Cup partnering with the iconic and biggest worldwide sporting event in 2010 in South Africa and again in 2014 in Brazil. For the third time around, the famed French fashion house has created three special projects: A special-order FIFA World Cup Trophy Travel Case, a limited-edition FIFA World Cup Official Match Ball Collection Trunk and a stunning collection of 2018 FIFA World Cup Russia Official Licensed Product Collection.
Once again the House has created a new, special-order FIFA World Cup Travel Case in which the FIFA World Cup Trophy can be safely transported and displayed. As they say, "Victory Travels in Louis Vuitton." OK. OK. " So for your incredible dad or baby daddy, he can also travel in style.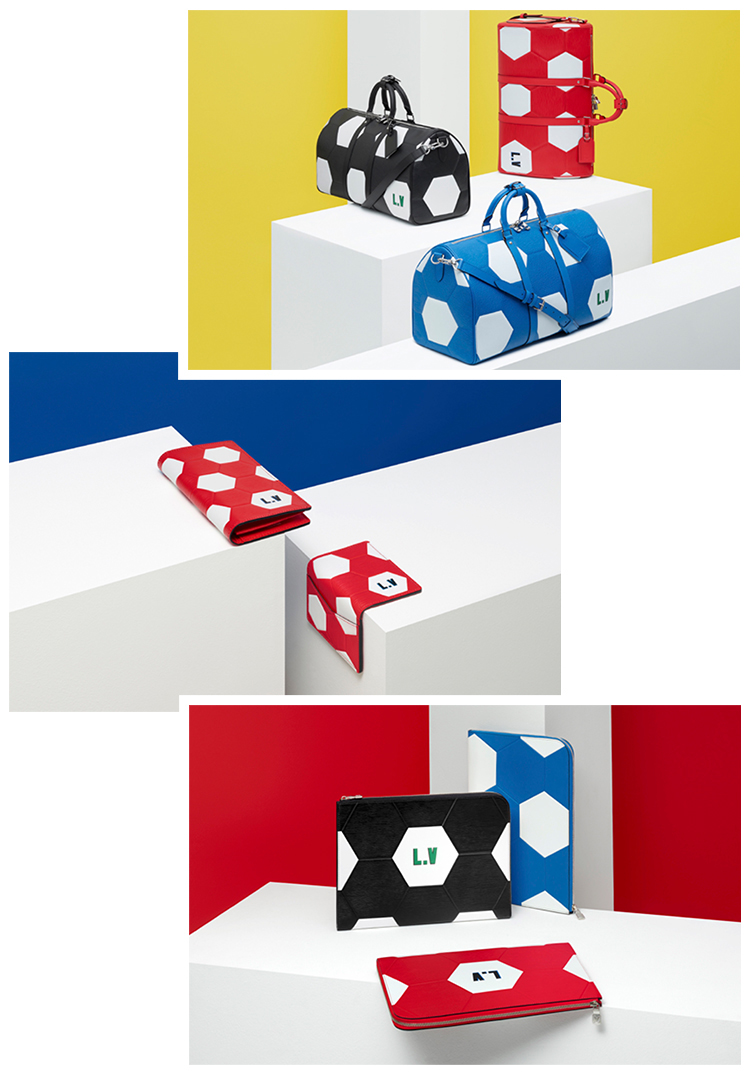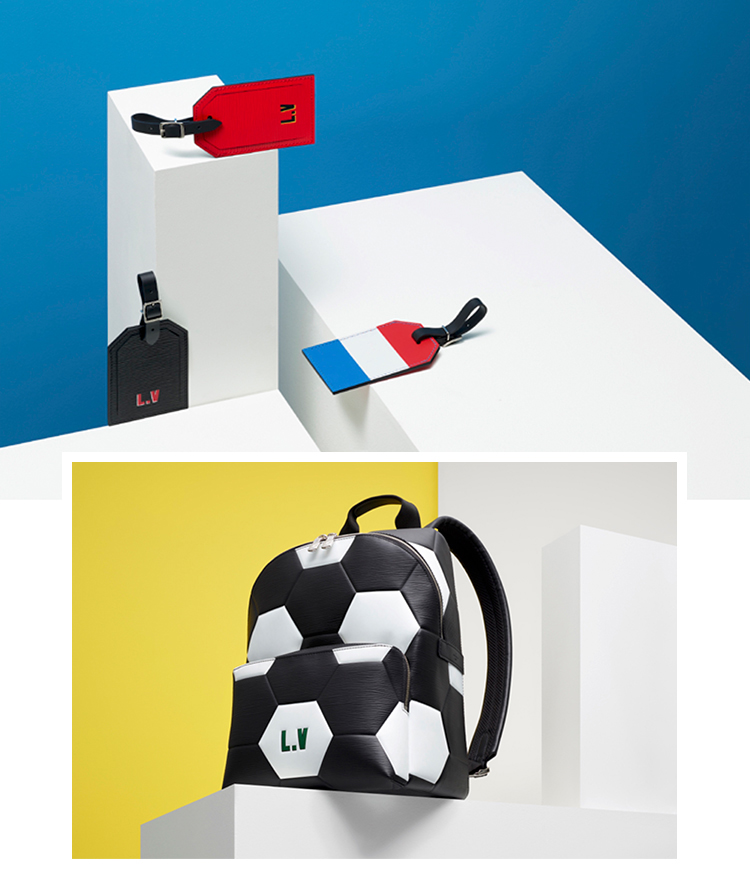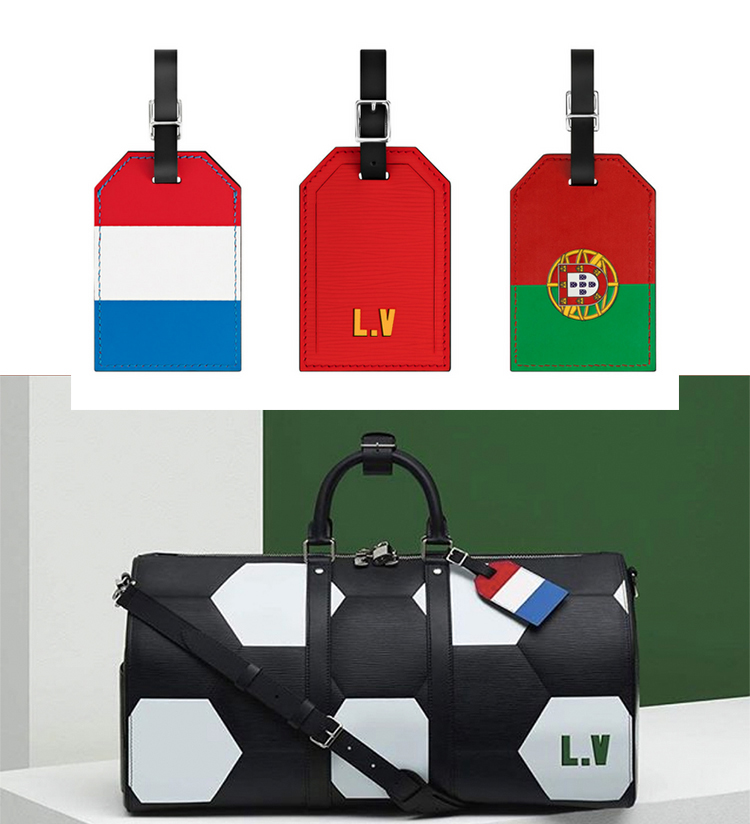 With a playful design (and think he can now be the coolest AYSO dad around) this lineup is a sophisticated but playful version of the beloved Keepall and Apollo bags. There's also a selection of smaller leather pieces. Either choice is the perfect spurge. Detailing includes each item embossed with a version of the House's classic Epi leather. The collection also sports a specially designed Louis Vuitton FIFA World Cup logo with the initials "L.V.", in lettering first used on the personal trunks of Gaston-Louis Vuitton (1883-1970) placed like a team badge.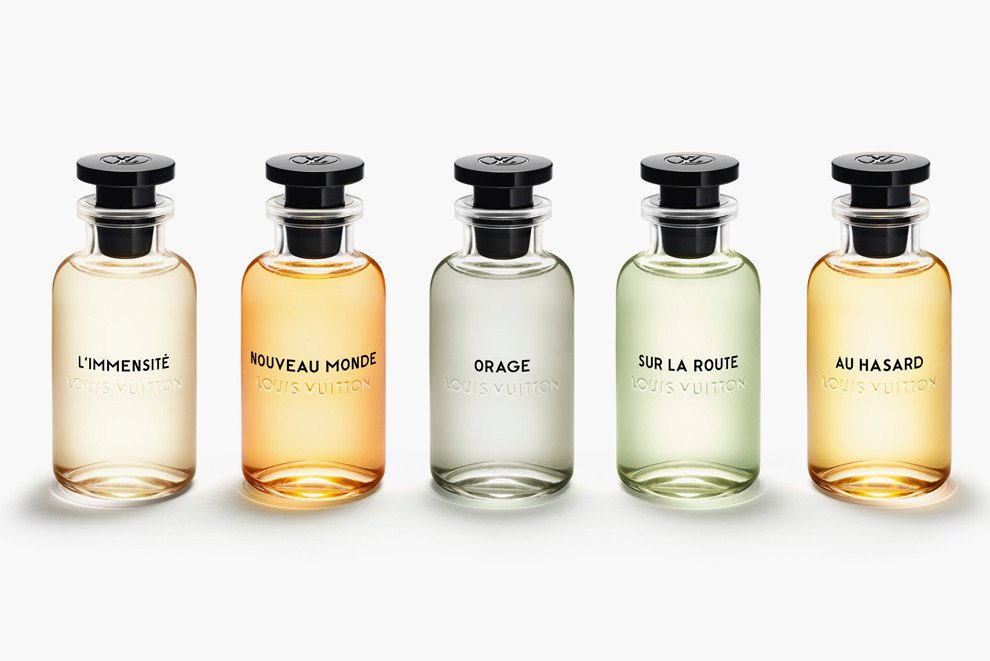 They just debuted and rarely have I seen so many guys so interested in a new fragrance. Les Parfums Louis Vuitton Men's Fragrance. Having devoted his first creations to women, the Master Perfumer Jacques Cavallier Belletrud (and I was just at Grasse to personally experience this) now takes a different path. This time, Belletrud proposes a journey dedicated to men, delving into the heart of their instincts for freedom and their pioneering sensibility. Hint. Think of how Louis Vuitton is the spirit of travel and now it's translated into five exceptional fragrances that pay homage to the adventurer on a quest for self-revelation. Maybe after the kids got to sleep, work or your Saturday night date night. Five singular compositions capture a masculine energy. All intense. I'll let your imagination do the rest. Plus, there's also a travel set.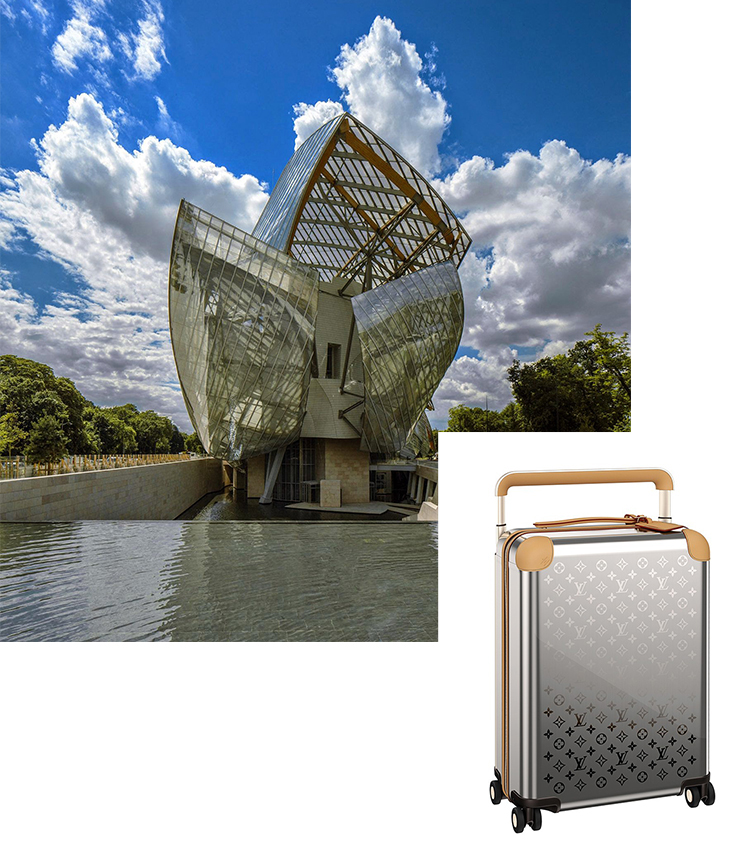 For the stylish dad that has a crazy travel schedule, the Louis Vuitton Horizon Titane is the ultimate travel companion. Quick backstory. In July 2016, Louis Vuitton launched its Horizon range of carry-on cases working with Marc Newson, who is widely acknowledged as the most influential industrial designer of his generation. He was tasked with formulating a very robust shell material with the slimmest possible thickness and a unique design for the retractable handle, which spans the full width of the case and slides down into channels on the exterior, making Horizon cases unprecedentedly lightweight while maximizing the space available within. That's my dream suitcase travel formula. Skip forward. Two years in development, the latest version is the Horizon 55 design, the world's first genuine titanium case. Titanium's incredible tensile strength offers great durability at lower weights than other metals, which is why it is widely used in the aerospace industry. However, it requires highly specialised technological processes to shape it. The surface has been laser-engraved with the Louis Vuitton Monogram and finished with an anti-fingerprint treatment to ensure its surface remains pristine throughout its travels. Your fella will love putting this beauty to the travel test.
Since you're probably juggling work and kids, Louis Vuitton has made it easy with so many of these selects online.
Happy Fathers' Day.
NJ Goldston