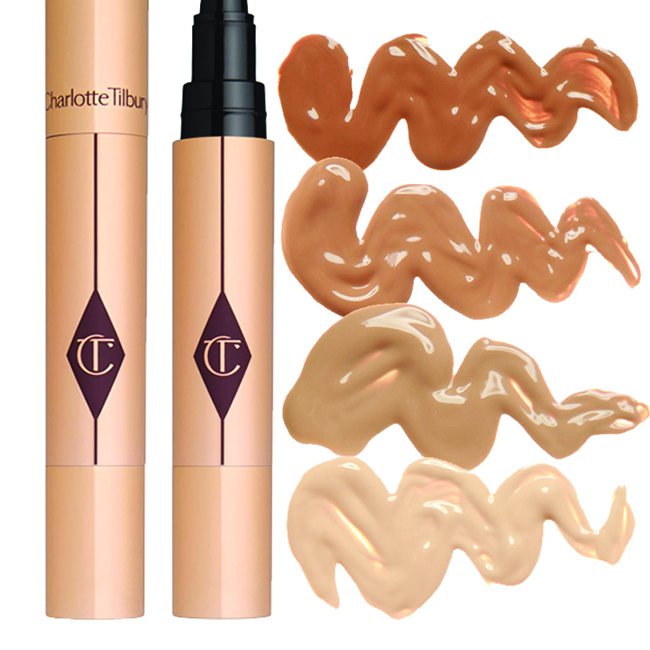 Want to get that great retouched look you've been seeing all over the Met Red Carpet and on every celeb? Charlotte Tilbury is the genius behind everyone from Amal Clooney, Ellie Goulding, model Hannah Davis, Maggie Gyllenhaal, and Poppy Delevingne looking great on the Red Carpet (and in photos). I can attest to it as I was there and saw all these beautiful gals in person plus used the same make-up trick myself. Everyone's secret, and we put it to the test a few weeks ago, is Tilbury's fabulous retoucher pens!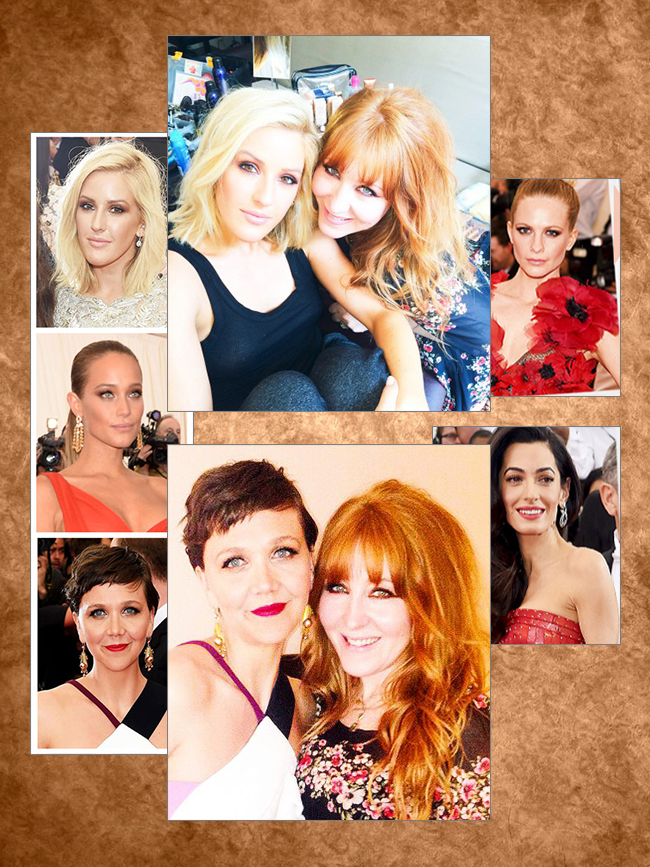 If you don't know what they are, Tilbury was inspired by the "magic" retoucher pen of the professional photographer to create a breakthrough concealer that makes imperfections disappear with the click of a button! She does it with a custom formula enriched with a radical Lipo-Siliconic compound and special elastomer pearls. It creates a natural healing veil of color that blends seamlessly with your natural skin tone, so that imperfections disappear and pores, lines, and wrinkles are minimized. Who doesn't want that?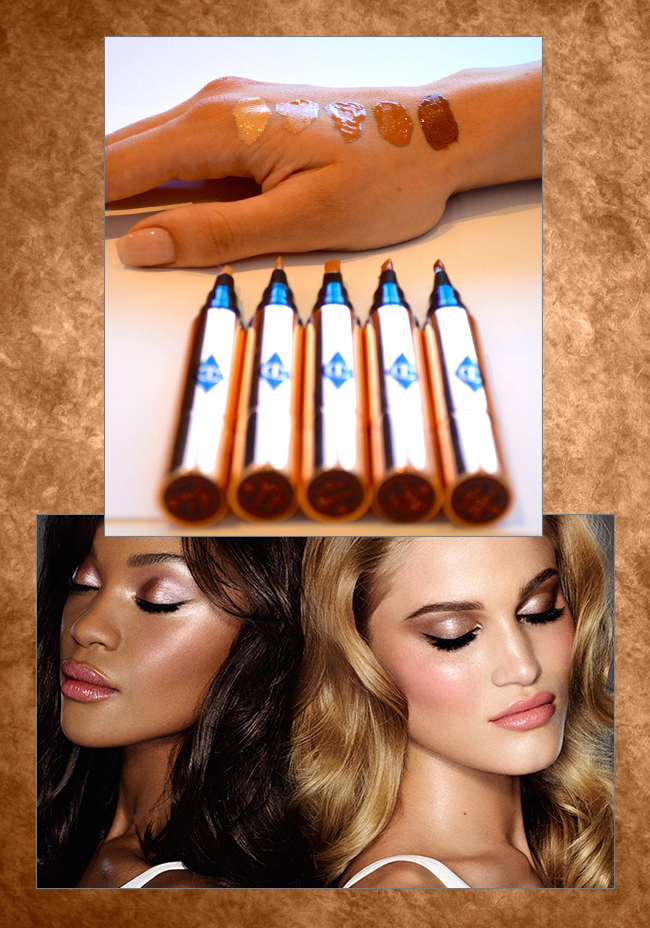 Tilbury smartly made 10 perfect shades, that will compliment any skin tone and will keep you always looking perfectly retouched! Translation. There's a shade for everyone.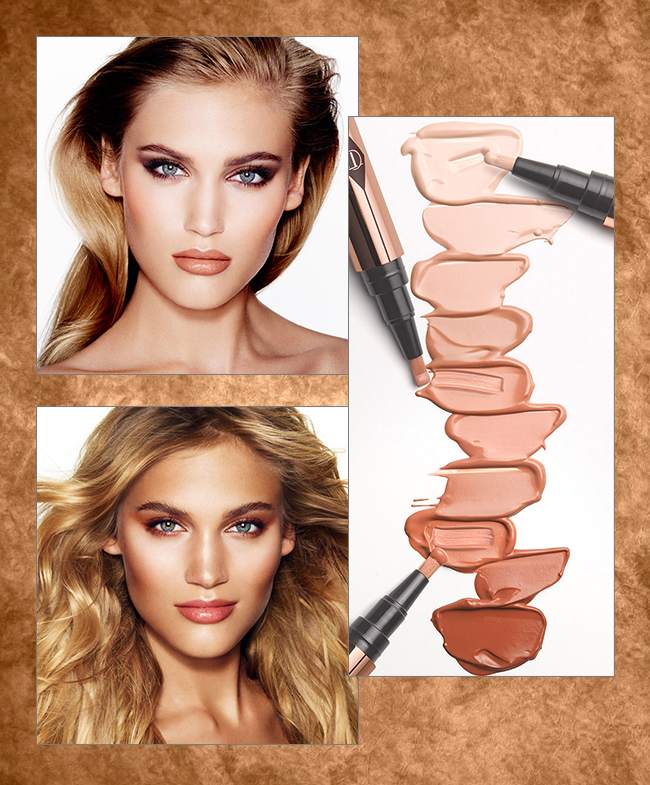 These magical retoucher pens are the real deal. We tested out Charlotte Tilbury's Retoucher 'CT' (Conceal and Treat) Sticks and fell in love. We instantly saw the difference it made and understood why every celeb in town is turning to Tilbury to keeping them looking always perfectly retouched! It's like making all your imperfections disappear with the click of a button.
Here's Lauren's before and afters and you can really see the difference.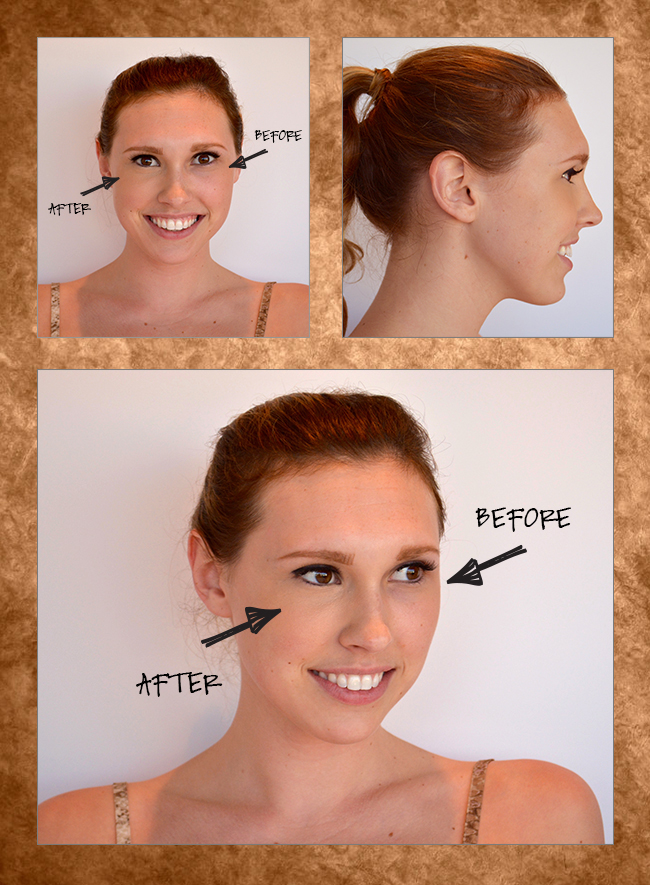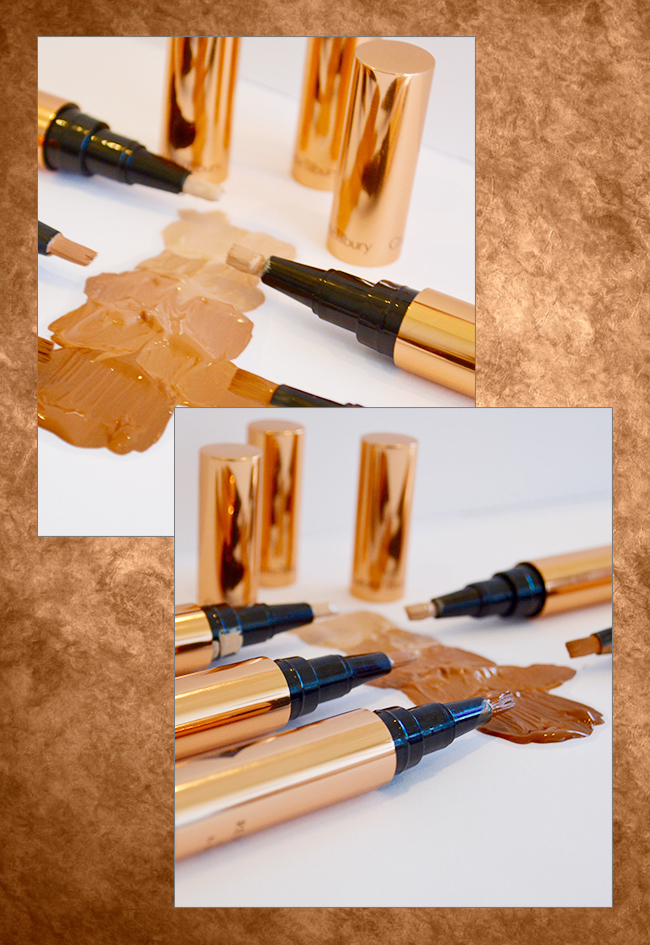 Here's a few tips on how to get the look.
Application Tips:
• Twist up the end of THE RETOUCHER and apply a small amount of concealer directly onto your imperfection. Pat concealer into the targeted area with your ring finger, it's the lightest touch. Build up layers to your desired coverage.
• Professional make-up artists have clean tools. I recommend you wash THE RETOUCHER once a week to keep it clean so it works at its best.
You can pick up your own Retoucher, HERE!
xox,
-NJ Goldston, The Brunette & Lauren, The Blondette