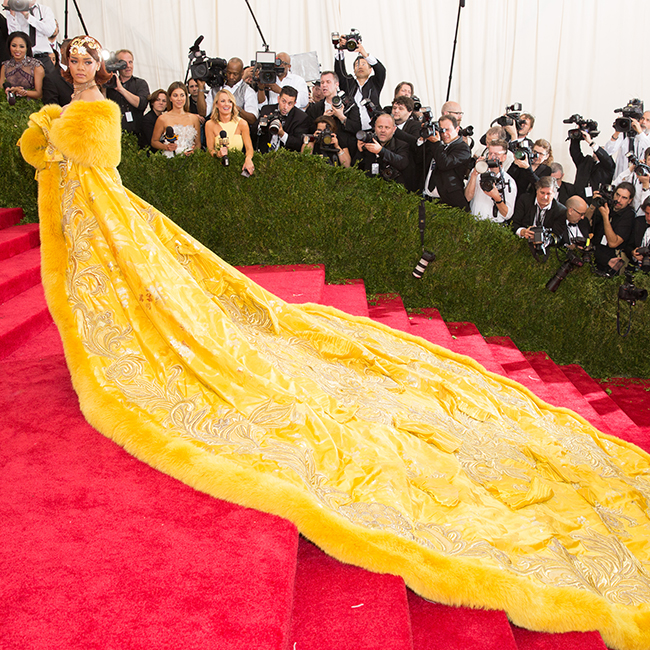 Since there were no cell phones allowed inside the Met Gala this year all the drama had to happen on those 82 steps leading into the event – and it did – almost. Rihanna stole the show with her entrance (and she was the last to arrive) and literally and figuratively lived up to the words when the curtain finally went up for her performance. She brought down the house.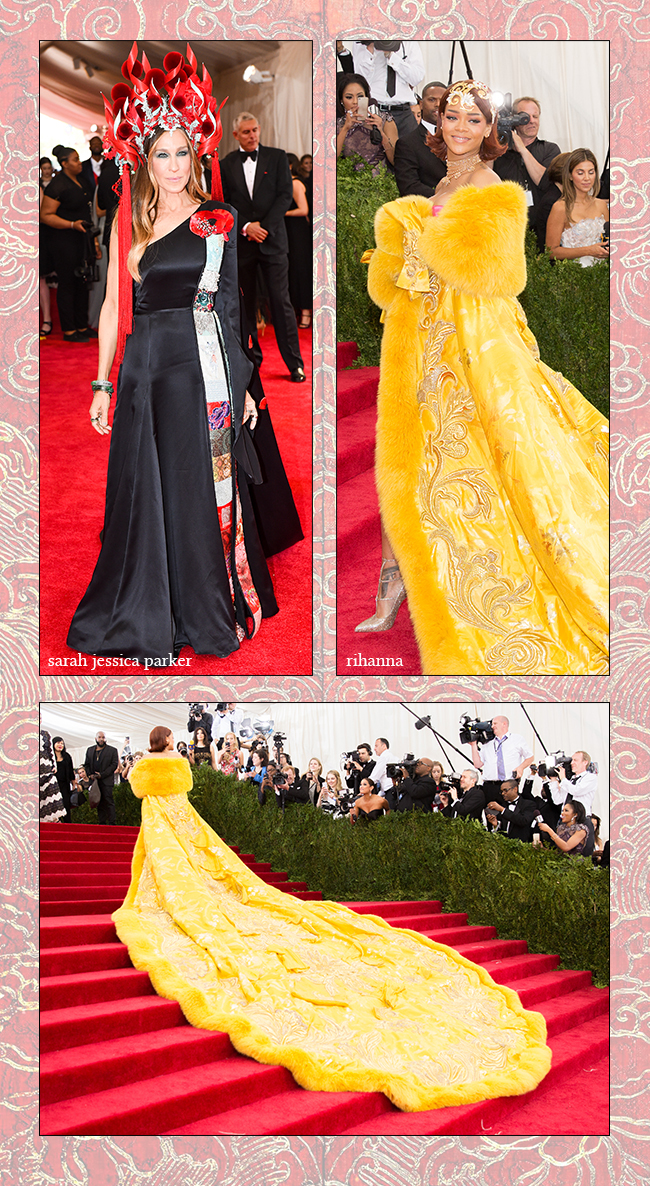 If you some how missed the theme, it was China: Through The Looking Glass. It was an extraordinary choice and allowed designers, stylists and celebrities to embrace and showcase their interpretation and tribute to the East. Trends ranged from daring sheers that did and didn't incorporate delicate florals on Kim Khardashian West and Beyoncé to the Chinoise theme on everyone from Lizzy Caplan to Bee Schaeffer (Anna Wintour's daughter) and more. We promise more pics and insider comment in the next few days.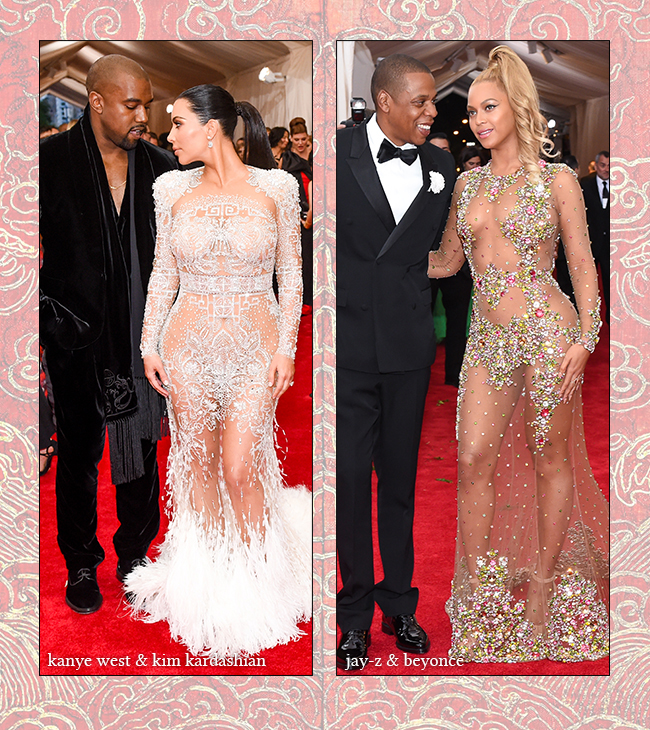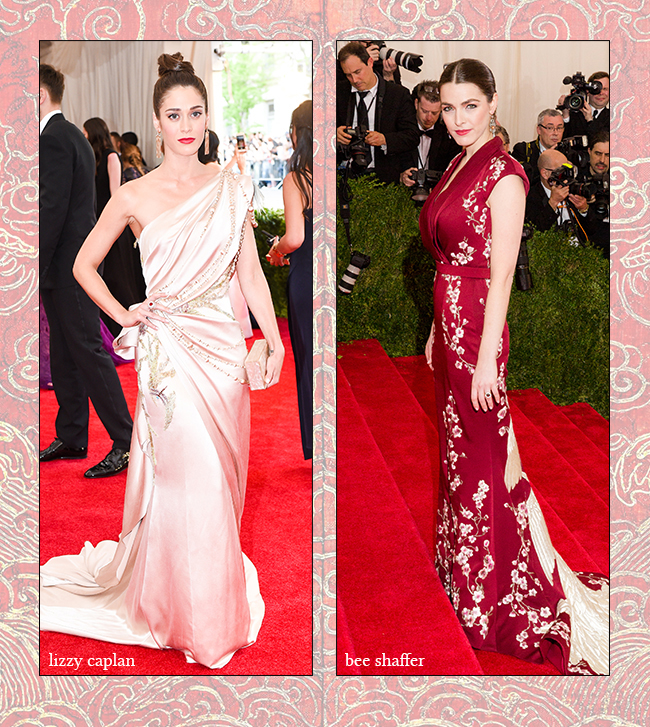 There was also lots of gowns which were almost costumes-with digital prints, unique shapes and in rich golds along with elaborate headdresses. I almost felt naked since I didn't have one.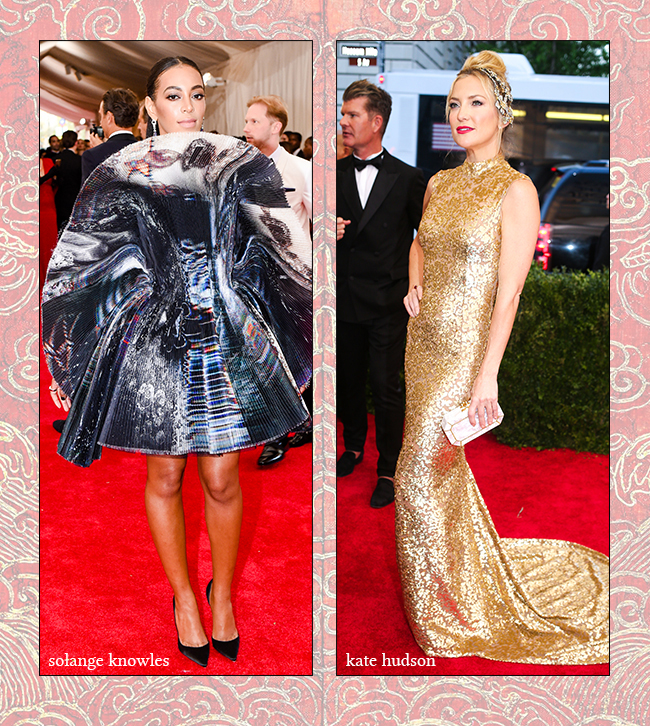 Of course, as expected we saw beautiful jade greens, reds, and dragons. My Emilio Pucci dress had an amazing dragon, was sheer (which seemed to be a big theme). I should have gone without the overlay on (instead of being self-conscious) and I would have fit right in. Too late for a do-over.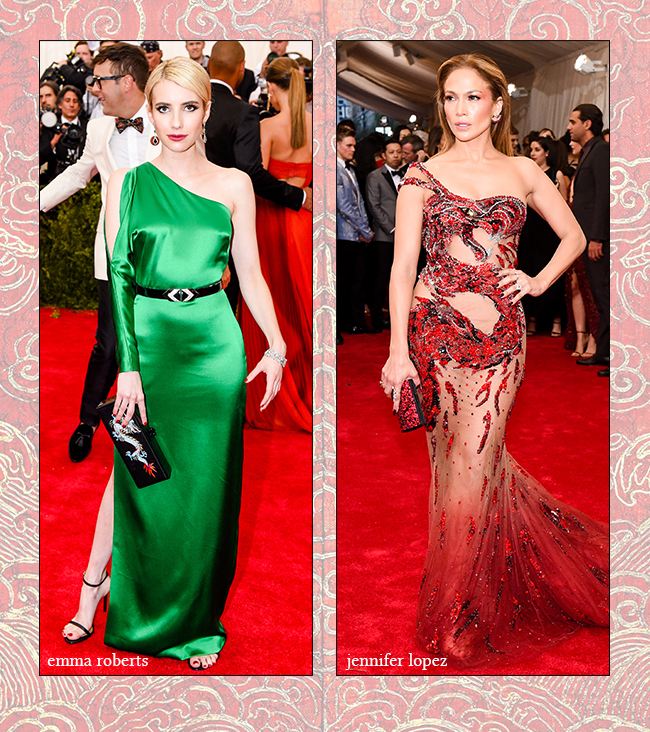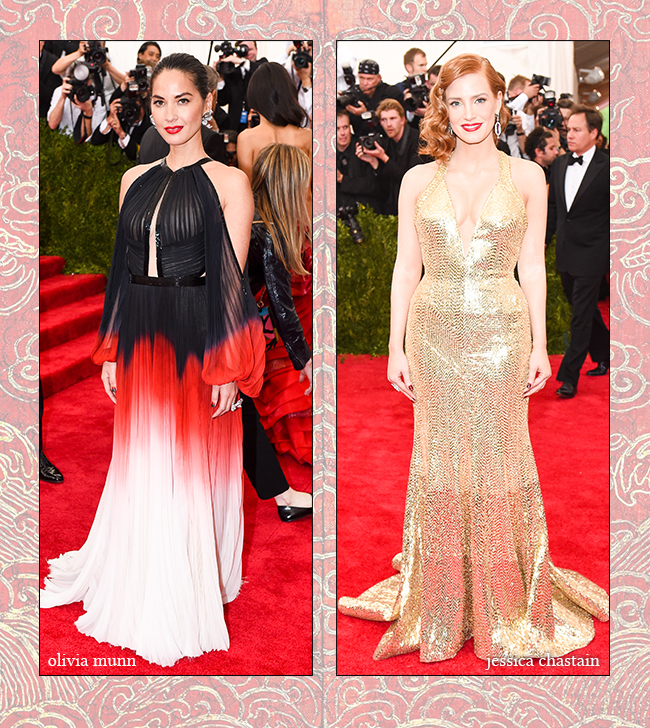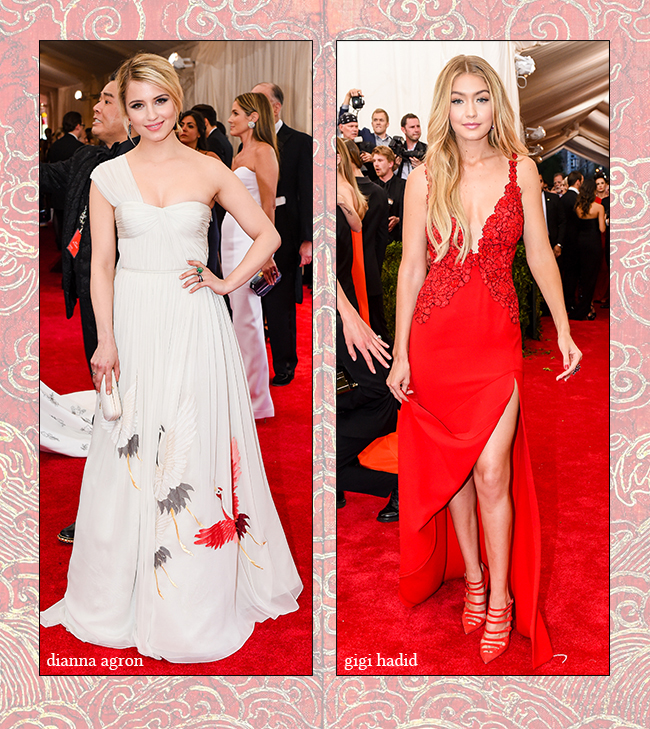 Others were more subdued but just as beautiful and used jewelry, especially emeralds, to add to the look.
Finally, once inside, the entrance was filled with the traditional two story floral arrangement and carpeted in the most stunning oriental rugs along with the staircase to the reception line (which also had the Vogue models in chinoise pant suits and the men in white tie to welcome guests).
Then it was down the hall to the teh Chinese Gallery of The Met. It is on a scale of the McQueen exhibit and we predict the crowds are going to build as word of mouth ripples through NYC and beyond about the extraordinary nature of this show. Then it was on to the Temple of Dendur for cocktails, very strong martinis, and socializing with so many old friends. Of course, everyone was admiring everyone's gowns. It's half the fun. We then went into dinner. The room was in the same theme as the invitation and dinner was a traditional Chinese menu. With no cameras allowed, gasp, guests talked to each other. Then Jennifer Lawrence introduced the evening, the curtain went up and Rihanna wowed. It was a magical night. Another do not miss.
Live From The Met. We promise much more in the days ahead including photos of the bejeweled Dolce & Gabbana Group.
NJ Goldston, The Brunette & David Soriano
Photo credits: BFAnyc.com