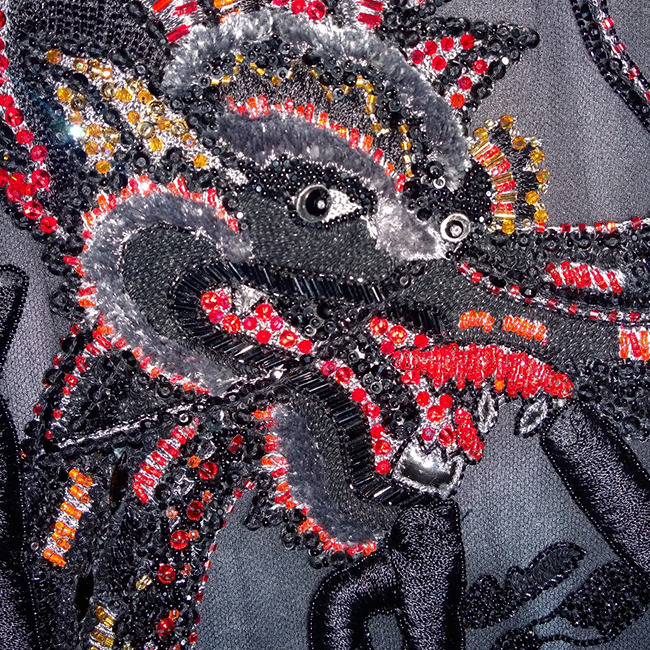 It's my annual truly magical trek to the Met Gala, and unlike most attendees, I'm my own Glam Squad. I actually enjoy the journey (and stress every year) in my search for the perfect gown (whether it ends up being perfect or not). What's important is I tried and no one has spoon fed me. The media and the mags will be breathlessly gushing over others, but at the end of the day, it's about The Costume Institute, the exhibit, the wide ranging interpretations of the theme (carefully curated by the brilliant Andrew Bolton), and my own personal choice that's exactly right for me.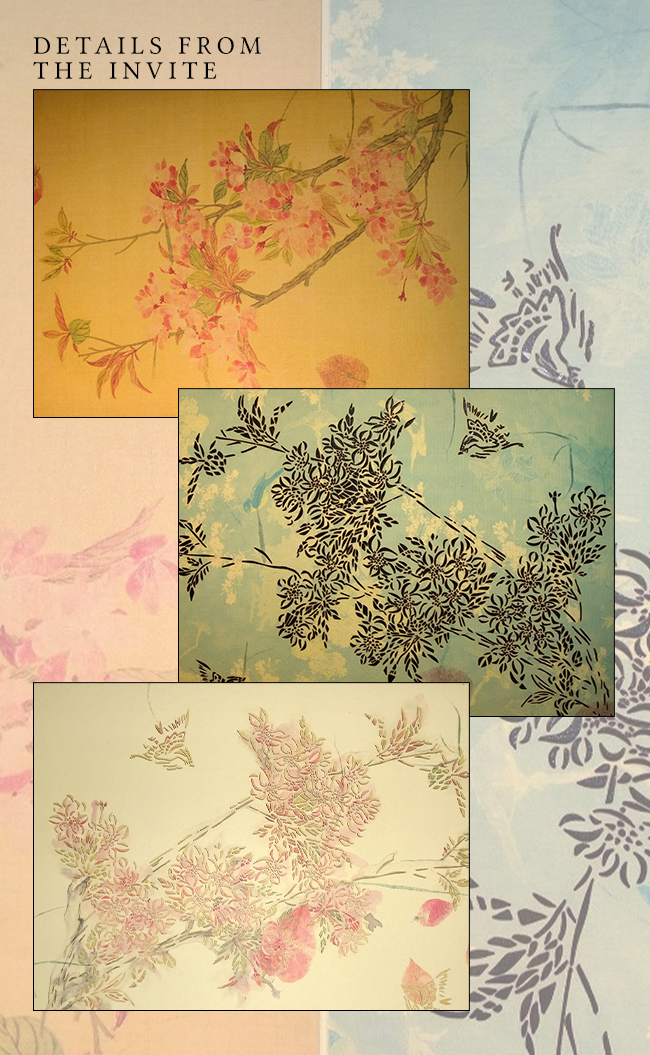 This year the crescendo is already building for the celebrity-filled Red Carpet and how stylists and designers will interpret the China: Through The Looking Glass theme. It was just announced Beyoncé will be there, along with the likes of Co-chair Jennifer Lawrence, models Cara Delevigne, Kim Khardashian West and Kanye West to designers Alber Elbaz and Jason Wu.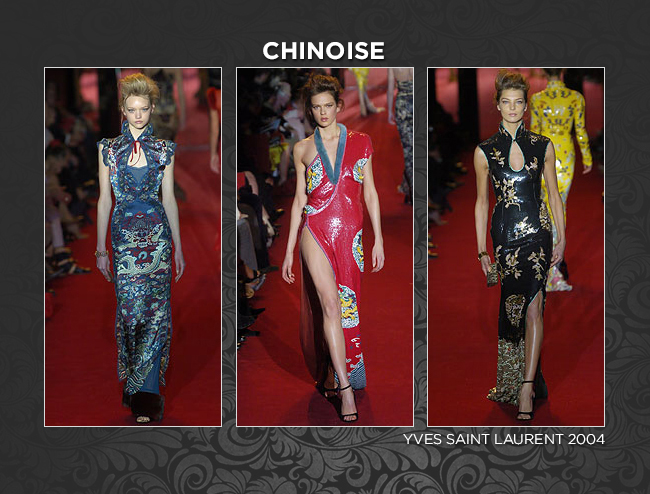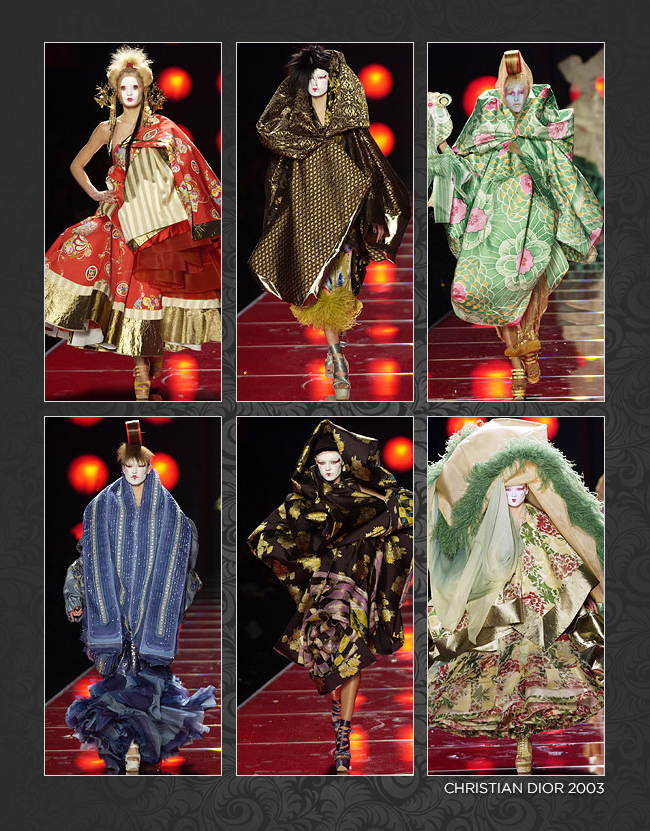 If you recall, I'd actually spent months researching what were my best guesses of what might be included in the exhibit including pieces from the 2004 YSL runway, a jewelry suite from Cartier, and the famed blue and white Roberto Cavalli gown. Themes would run the gamut from spectacular Chinoise to Haute Couture looks from the Paris runways. In fact, I did have the option of two of the looks above from the YSL 2004 show. We may see them on someone else.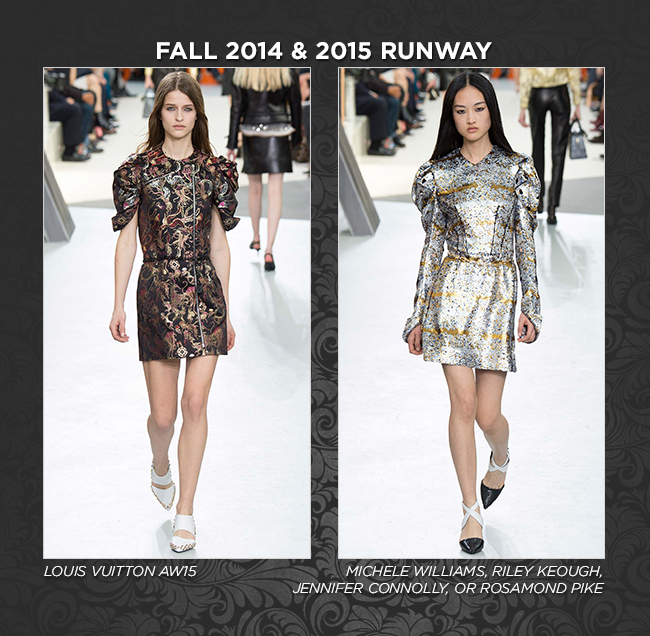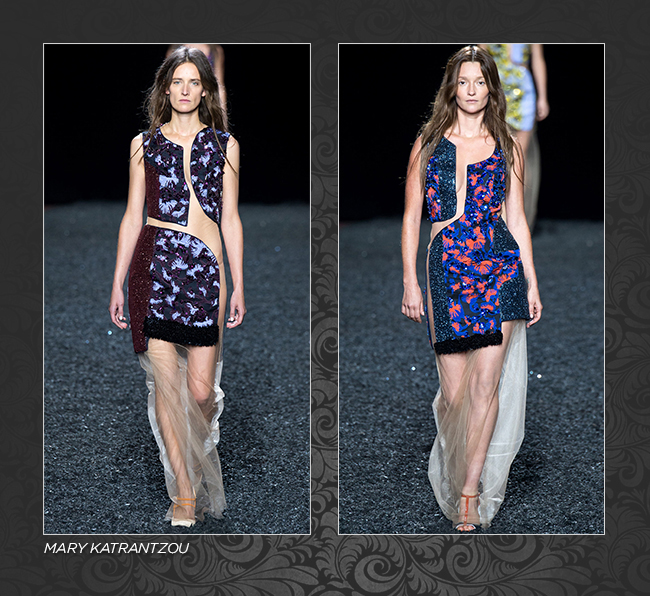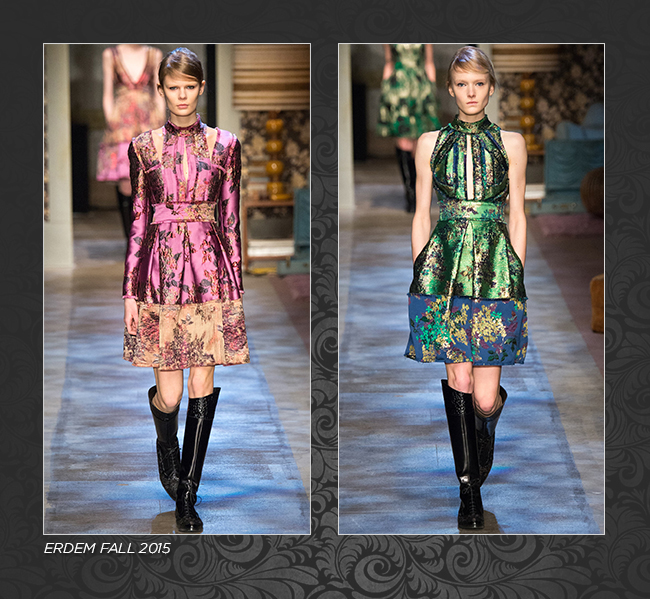 Many designers were kind enough to send me dresses for consideration and I've been fortunate to be working closely with Tiffany this year on potential options. Most stylists, celebrities, and designers have adequate warning and time to plan their look − often getting insider direction from Vogue as they are firmly in control of the "Party of the Year." I know we'll be seeing some of the looks above including Balmain on certain attendees, Louis Vuitton, Ralph Lauren (most likely a gorgeous gold dress on P. Diddy's significant other), Erdem on a well-known British actress, probably the green version above), some Mary Katrantzou, and others dresses from the famed vintage boutique, Lily & Cie, in Beverly Hills.
If you are hoping for clues from the actual invite, it arrives only a week prior to the event. By then, it's already too late to plan. This year I must have been psychic. For months I was transfixed on a magnificent Delpozo gown (actually two from the collection) from the SS 15 collection. It finally arrived and much to my dismay did not fit and was beyond altering. I was heart broken. Crocodile tears. Well, you judge, without even knowing it, I was on the same page. I am sure someone else will show up in the gown I coveted. I know they will look stunning.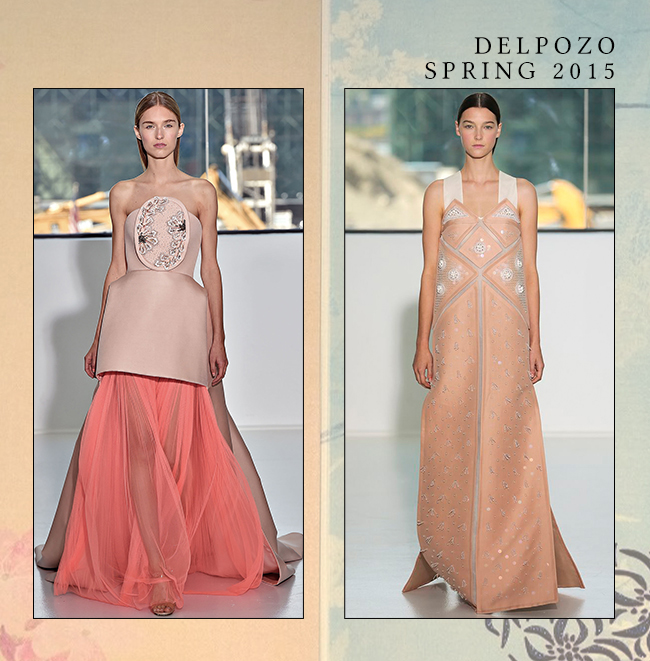 So it was time to pivot. I had actually packed a fashion parachute. Much of the direction and choices I sorted through can be found in the Bergdorf Goodman Fifth Avenue windows up just in time for the Gala. They reflect everything from western references to the mystery of Asian women, prints that encompass birds, butterflies, and flowers, the cheongsam dress of the mid-20th century to the decorative arts and the dragon. There are even three pieces in the Bergdorf Goodman windows (which shall remain unnamed) that arrived at my home as potential options.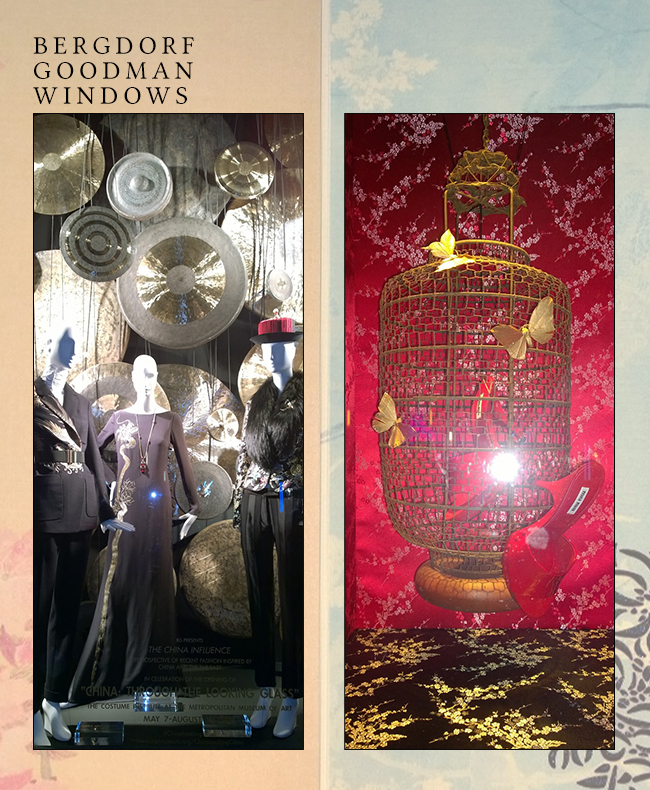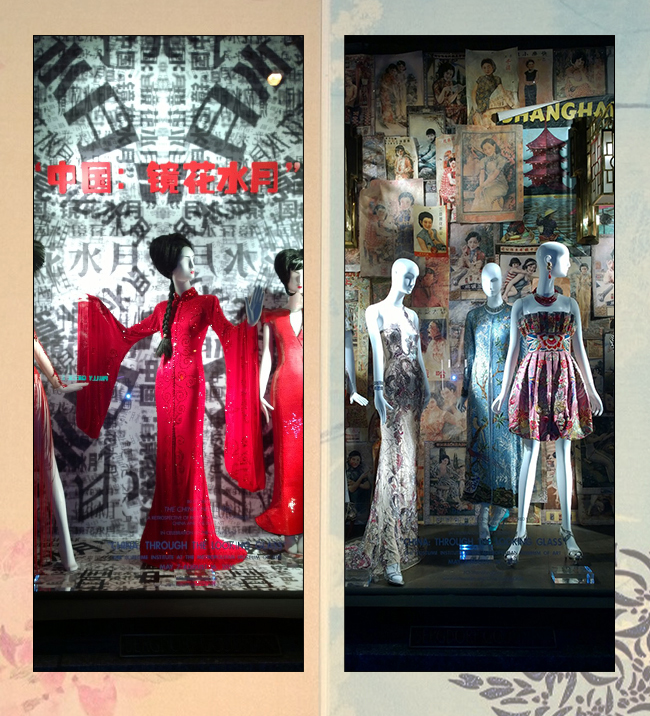 To add to the complications and decisions, this year if you haven't heard, selfies have been banned. So there are no sneak-peeks inside the Met Gala from me or any of your favorite celebrities. All guests received notices stating, "The use of phones for photography and social media will not be permitted inside the gala." This does not preclude authorized photographers, writers and other anointed insiders. My solution. Follow along as I get ready.
I've decided on an exceptional Asian-influenced Emilio Pucci gown with a "Dragon" motif from the SS13 runway. The exquisite twist. It has been custom beaded, just for me. I'm pairing it with a clutch in one of two shades of red and either black or red satin pumps. My jewelery will be a surprise but it's from Tiffany. By the way, that's white tissue stuffing in my gown to make sure it is perfect for the big evening. It really is black. I'm trying to decide on just the right shade of red clutch (love these Judith Leiber's) to go with my gown and also have a gold clutch as a backup.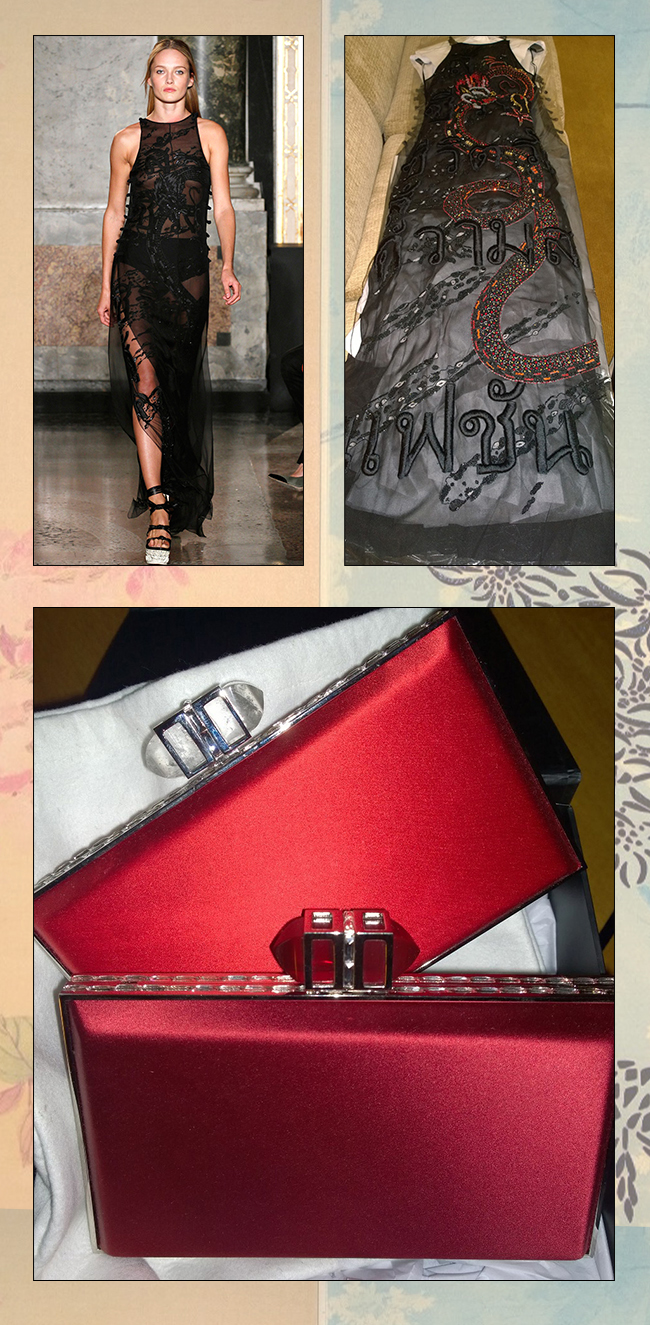 We promise our usual roundup of the Red Carpet with our own twist and the final reveal of what I wore. There's another layer to the gown and much more including the fabulous make-up artist Lynettte Broom (who works with Pat McGrath) and stylist Manabu from the Durif Salon helping me get Met-ready today-all courtesy of my Prada connections. It turns out, if you're resourceful, you can assemble you're own Glam Squad. That's half the fun.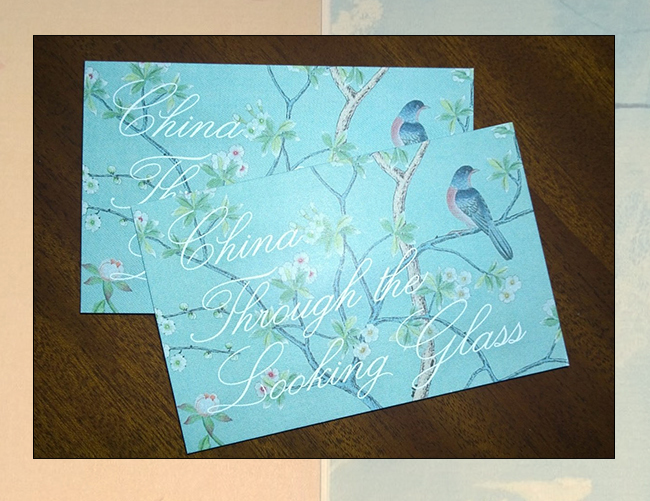 My two golden tickets (which are actually a shade of pale blue) are above. Enjoy getting ready with me today as the count down begins and check out our Instagram @BNBstyle .
With Love From NYC,
NJ Goldston, The Brunette
P.S. It was also just announced that President Obama is at an event close to The Met so the traffic is going to be a nightmare. Some are guessing he might make a surprise appearance. Stay tuned. This is one way to start a rumor.