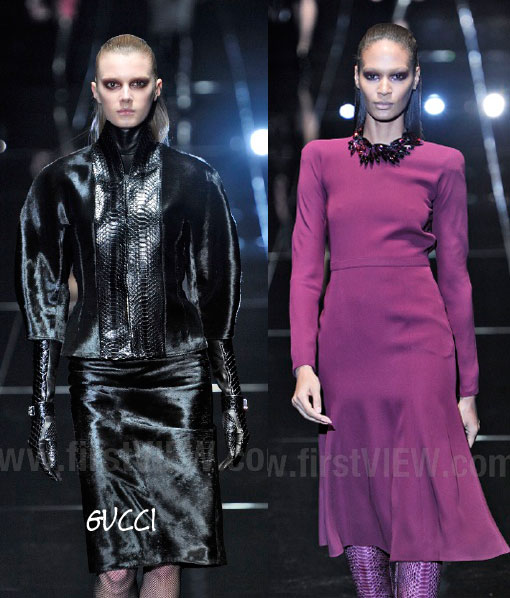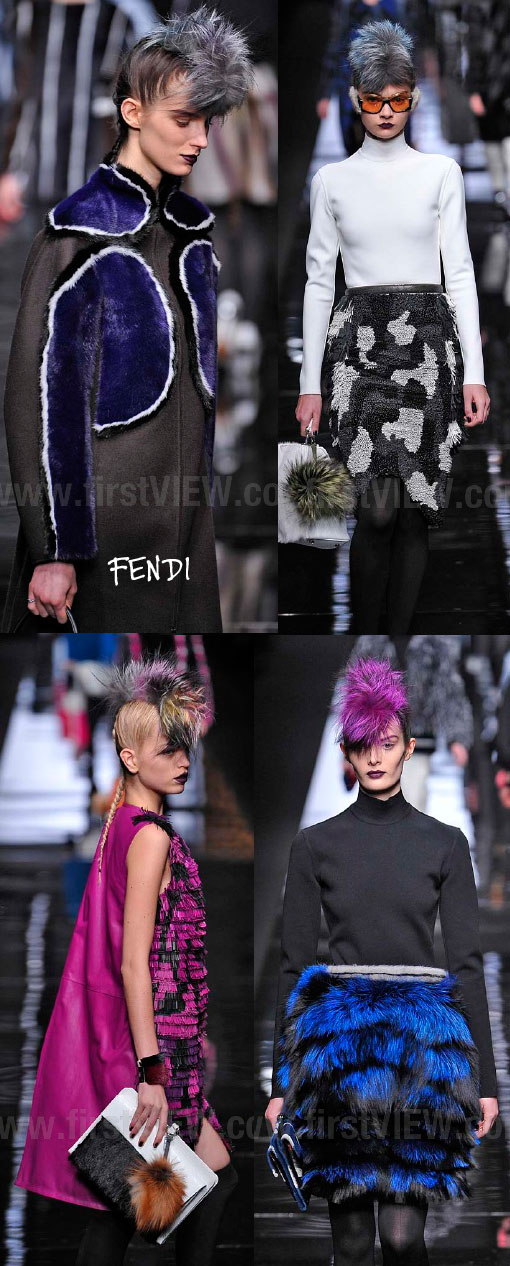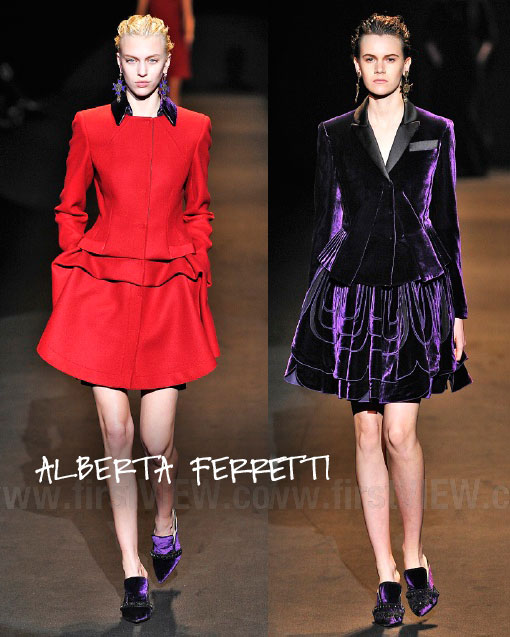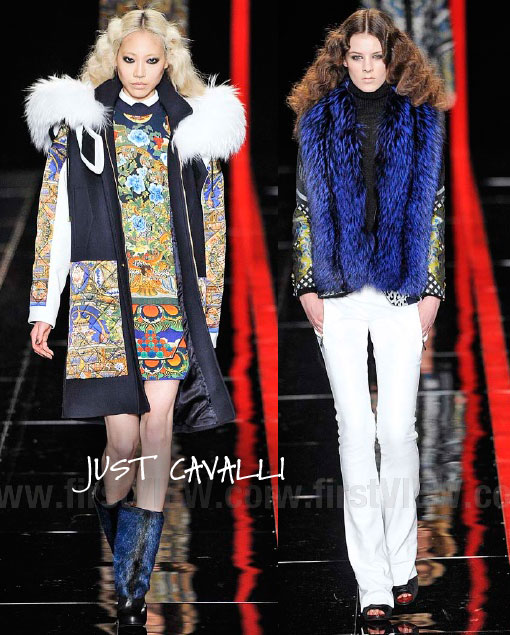 It seems hard to keep up with it all. Runways. Backstage. The dizzying world of fashion has moved to Milan and Fall 2013 is now unfolding in a marked contrast to London (and we will backtrack to that city). On day 1, Gucci made its statements with skins. As lovely as it was, Fendi truly ruled the runway with an elegant and ultra extravagant collection that had its roots in the famous FF (Fun Furs) Fendi logo and their signature 60's look; and we mean everything from coats, trim, bags, boots, sunglasses and fur perched atop or woven into mohawks with the models reminiscent of exotic birds.
If you want to know how I might even know this, Fendi was my favorite fragrance when my husband actually helped launch it years ago with the iconic Karl Lagerfeld and Silvia Venturini Fendi. Now, they suddenly seem re-energized and inspired as they have creatively harkened back to their roots. Co-conspirators and collaborators on what is Lagerfeld's 96th Fendi collection, this is sure to be an editorial favorite and street style must.
Also noteworthy, with this season being so much about skins and fur from almost every designer, was Just Cavalli marching out stellar prints with stunning white fur accents and a "Cavalli" blue. Alberta Ferretti added her own touch to the day in jeweled toned velvets and sensational pumps.
Birds of a feather are flocking together.
xo
NJ Goldston, The Brunette