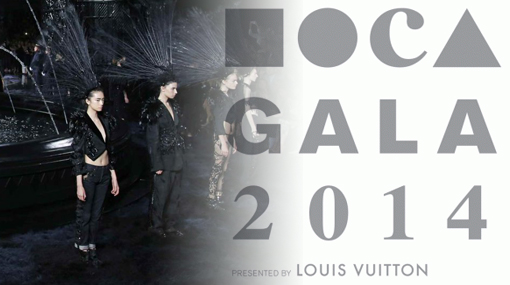 Sold out. Yup. If you were lucky enough to score a ticket, table or be invited as a guest, it's going to be quite the Black Tie party when Louis Vuitton presents this year's MOCA Gala tomorrow night. As a dinner chair, I can tell you there's lots to celebrate from welcoming the museum's new Director Phillipe Vergne to the much-anticipated "Mike Kelley" exhibition spanning his works from the '70s to the present.
Be on the look out for a spectacular red carpet, surprise entertainment, that everyone will be writing about the next day, a party that will last into the wee hours, and some great fashion surprises as celebs from Katy Perry to Pharrell join the celebration. If you're wondering what I'm going to wear, the theme of Marc Jacobs Louis Vuitton final runway show was "showgirls". Enough said. Stay tuned for lots of details. It's going to be a night to remember.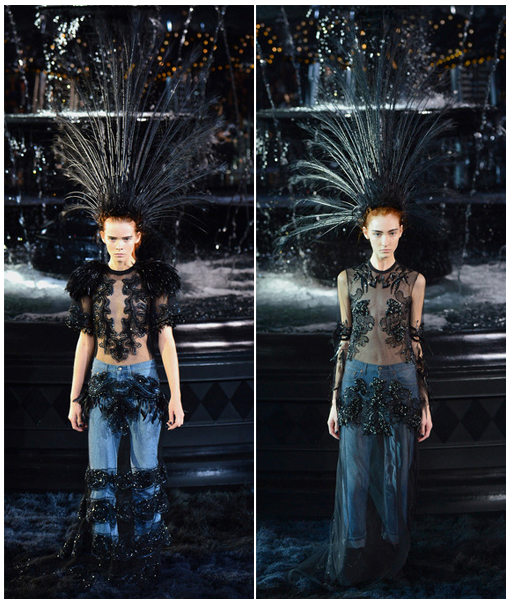 Louis Vuitton "Showgirls" Collection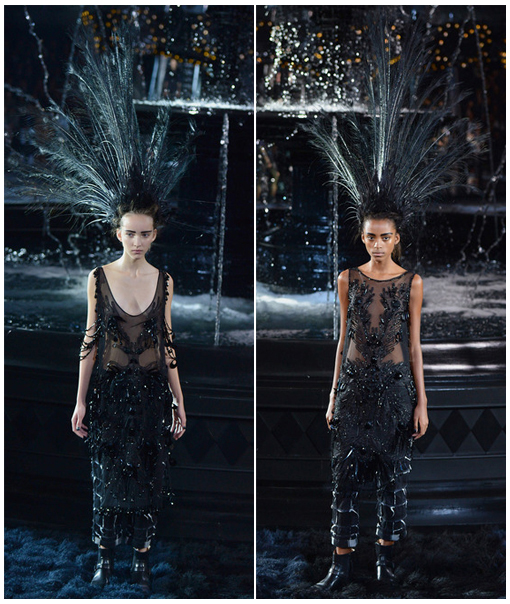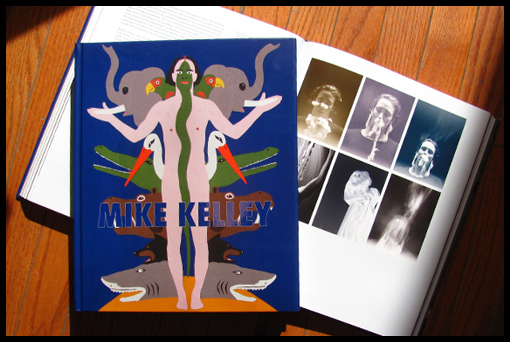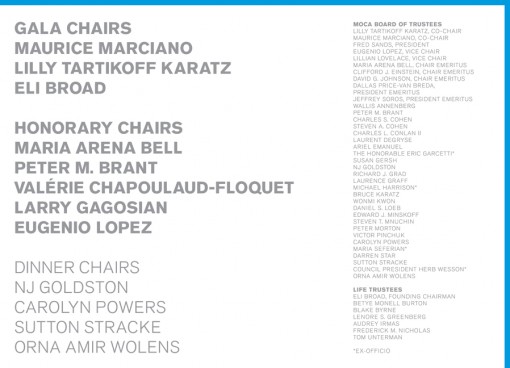 A special thank you to Louis Vuitton and their generous support of MOCA, the Young Arts Program to their Art Talks. The Mike Kelly exhibit runs through July 28th. It's a do not miss at The Geffen Contemporary at MOCA. 152 North Central Avenue, Los Angeles.
With Love From LA,
NJ Goldston, The Brunette