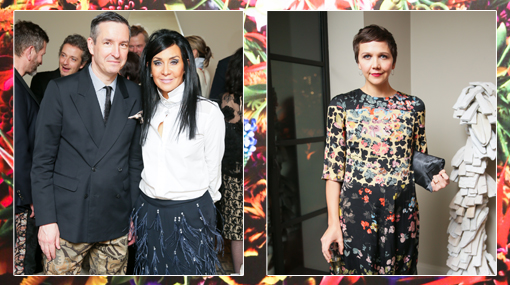 I was there! Barney's CEO Mark Lee opened up his sprawling Chelsea penthouse Tuesday evening in New York City to fête fashion designer Dries van Noten. It was a special occasion. Notable guests traveled far and wide to celebrate the designer and his remarkable exhibition Dries Van Noten: Inspirations running in Paris at the Musée des Arts Décoratifs. I couldn't have been more thrilled to be included. As a longtime fan of his work, I had already been to the extraordinary show in Paris during my recent Paris Fashion Week trip.
I wasn't the only one as I had my own "Where's Waldo" moment mingling with everyone from Glenda Bailey, Editor-In-Chief of Harper's Bazaar (as we shared lots of french fries together and compared our very similar Dries outfits from the Fall 2013 collection), Simon Doonan (as we shared lots of jokes), Dries (as we talked about the exhibit), Mark Lee (as we discussed the amazing partnership Barneys has shared with Dries for almost 30 years), to chatting with my LA buddy, Sue Kroll, President, Worldwide Marketing & International Distribution for Warner Bros., and spending time with Harold Koda, Chief Curator of The Met Costume Institute.
Other notable fashion guests included everyone from Maggie Gyllenhaal, Narcisco Rodriquez, Diane von Furstenberg, Derek Blasberg, Philip Lim, Lyn Yaeger and Hamish Bowles. Guests indulged in small dinner entrees passed throughout the night. Lee made a brief but touching speech thanking the show's curator, Pamela Golbin, for her extraordinary curatorial abilities as well as Bonnie Pressman for having the vision to bring Dries to Barneys so many years ago. Of course, Lee and Golbin praised Van Noten for "letting everyone into his private world." I was audacious enough to suggest that Van Noten reissue certain favorite looks from time to time. He countered with "I am always looking to the future!" He's right. But, just this once, I'm glad we had a chance to travel back in time.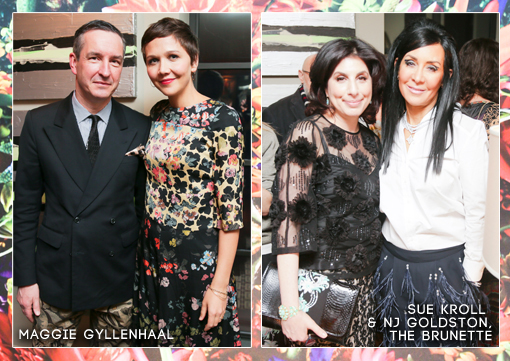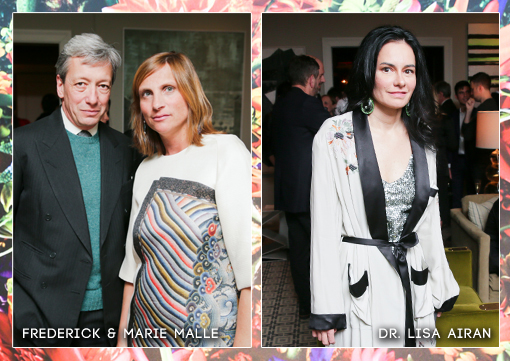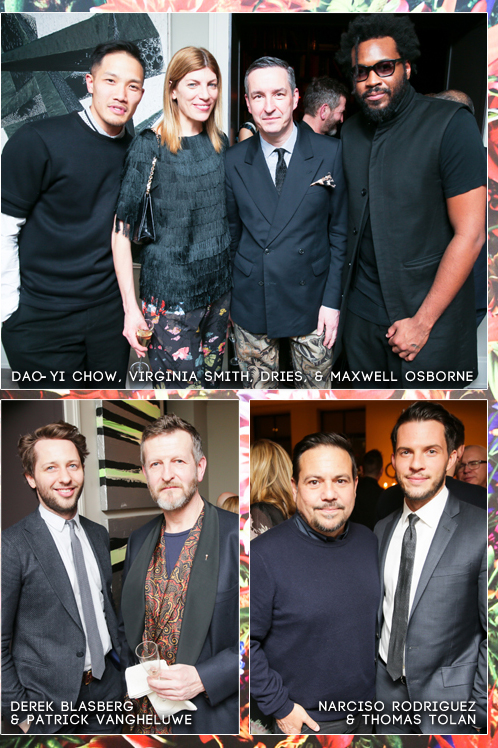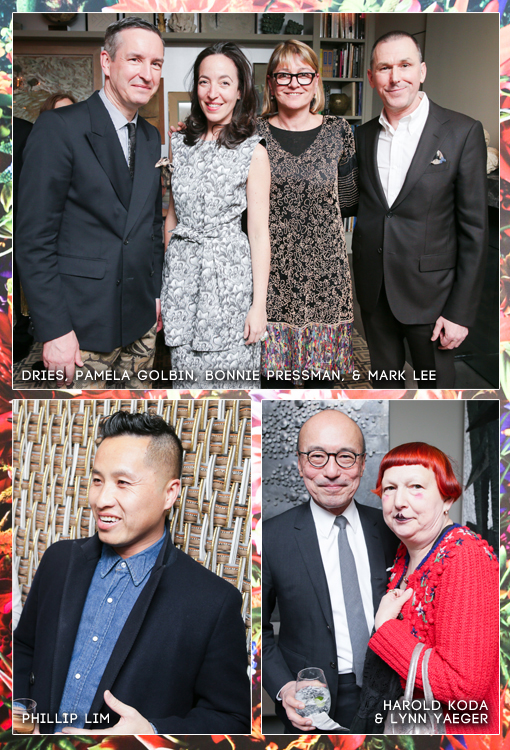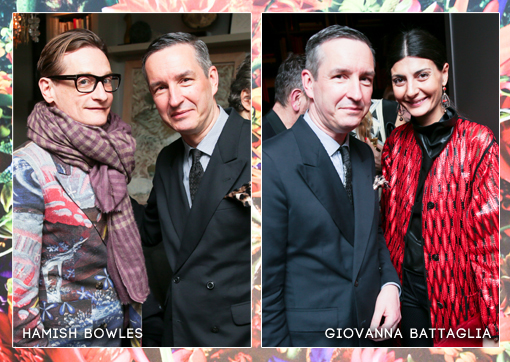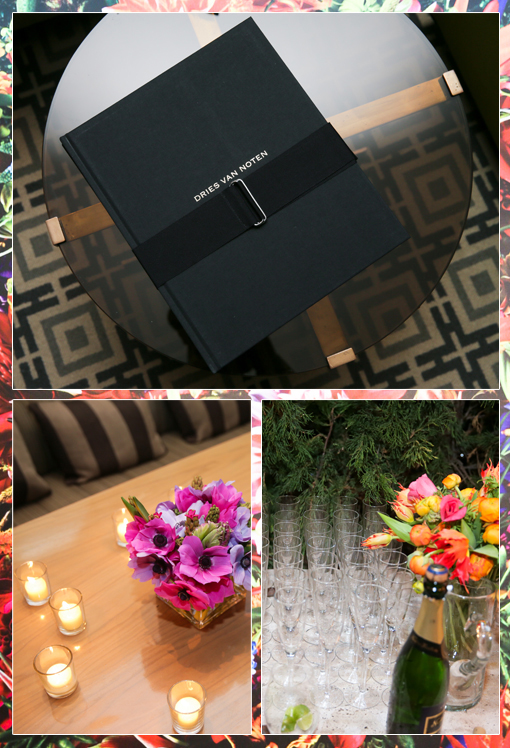 The stunning Dries Van Noten catalog & Mark Lee, CEO of Barneys New York Penthouse done up for the evening. I have my own autographed copy now!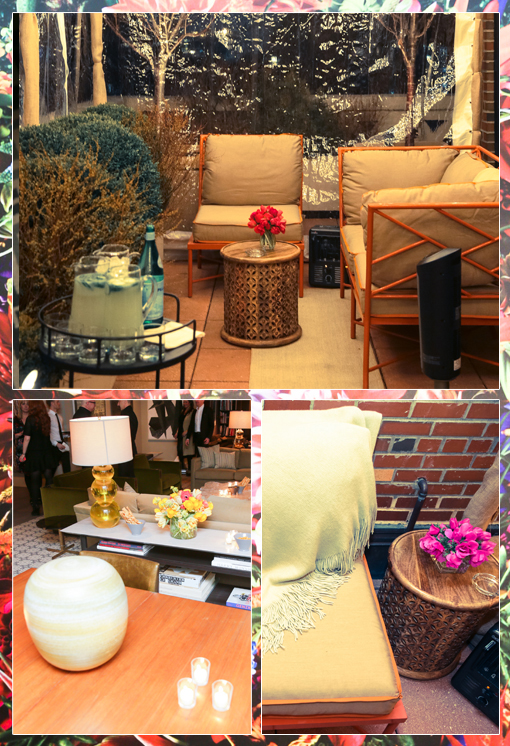 Barneys also just unveiled Inspirations-inspired window displays around midnight on Monday. I was out there in the cold stalking the Billy Farrell Agency as they were shooting the pics. I took some of my own as well. The windows also included original films by Andrew Zuckerman. I went back two nights in a row to revisit them. I think that's called love at first sight. The next day Van Noten was in-store for the exclusive book signing. I also snapped pics of the archived looks on display while attending the by invitation only brunch. I hope he didn't think I was stalking him!
All above photos: David X Prutting/BFAnyc.com
All photos below, courtesy of NJ Goldston, The Brunette!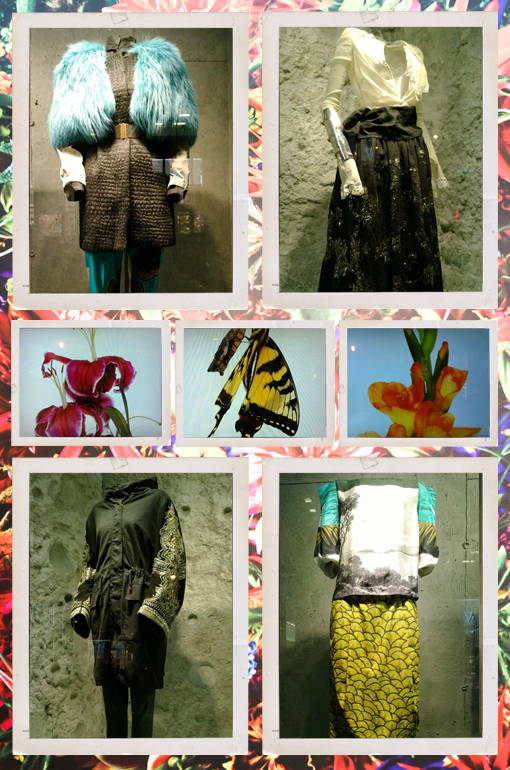 If you live in or New York City, it's worth the trip to take in the windows and view the Spring 2014 Dries Van Noten collection. If not, Barneys is the exclusive vendor of the luxury edition of the exhibition catalog, which comes with an extra volume of archive dresses and "a saucy belt" holding the whole thing together.
With Love From New York City,
NJ Goldston, The Brunette