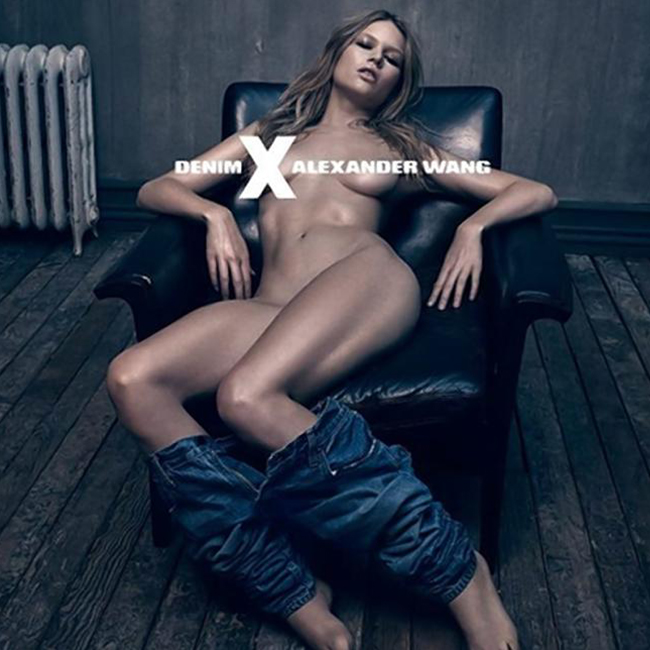 Whoa baby! Once again, Alexander Wang, one of my favorite designers in the world has grabbed my attention. First for his very calculated debut into the über tough denim market; and secondly, and maybe even more importantly, for his Steven Klein lensed series of provocative Denim x Alexander Wang campaign ads. You can't miss them. The two images featuring Dutch model/muse Ana Ewes naked, save for some denim pants hitting her ankles with an X (get the subliminal prompt of being x-rated?!) placed over her breasts, while the other graphically shows the model with her hands going down her pants alluding to well, you know. I've got your attention along with Wang, right?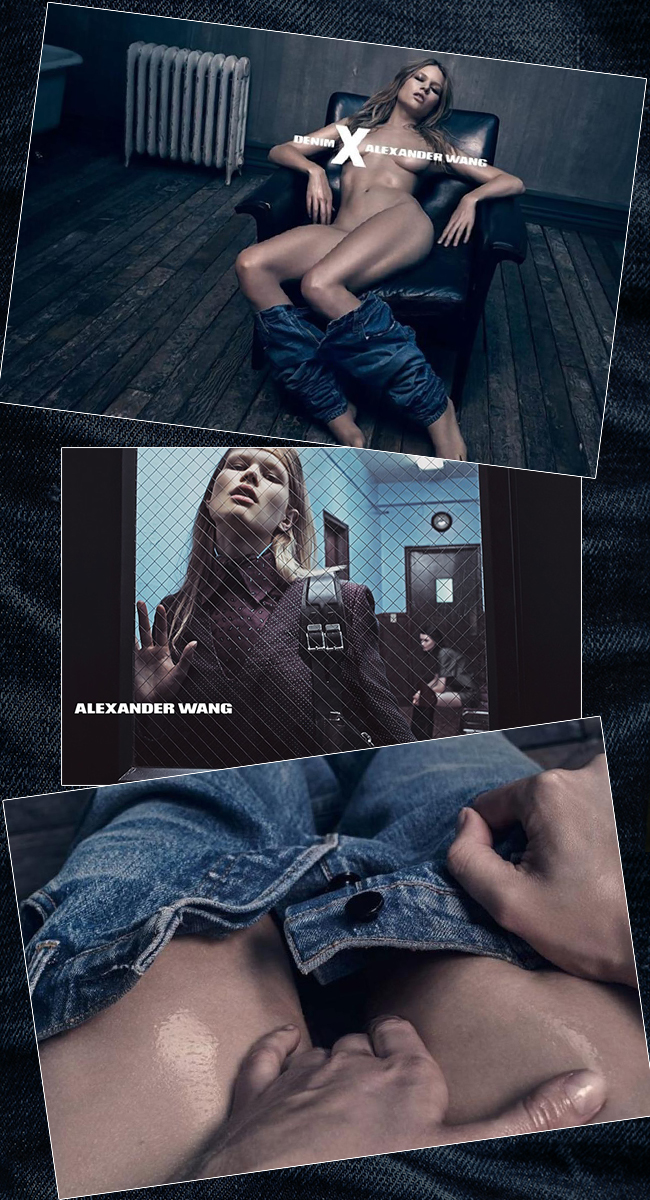 O.K. Let me just get into this one-two design punch a bit more. Break into a category and get everyone's attention. Check. Go with an attention getting ad campaign verging on soft porn but oh-so tasteful. Check. Now, for anyone old enough to remember, I'd say Wang has cleverly created the modern version of the very controversial Brooke Shields "Do you know what comes between me and my Calvins? Nothing." 80's denim campaign. But just like Calvin, the product is worth of all the surrounding hype. Wang has zeroed in on three key styles and named them (duh!) Wang 001 (Slim Fit), Wang 002 (Relaxed Fit), and Wang 003 (Boy Fit).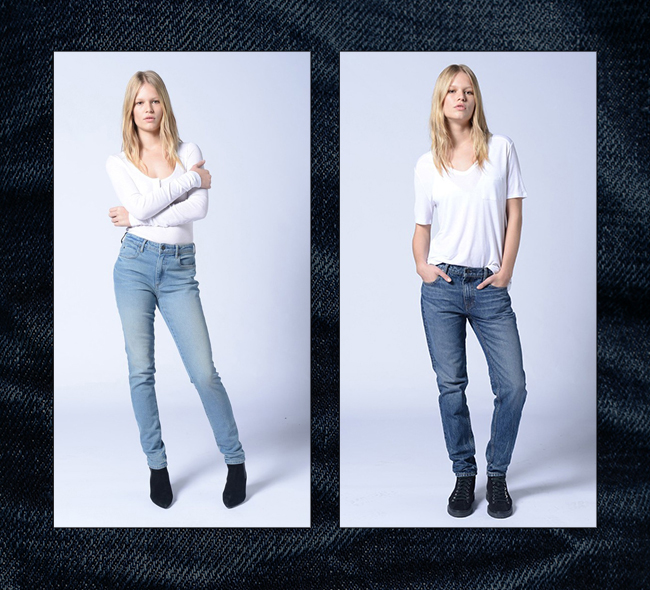 Now for the kicker. Wang promises that his new black denim jeans won't even start fading until after the eighth wash. As a black jean fanatic, that actually means something. Black jeans normally fade after the third wash. Now he really has my attention and probably yours.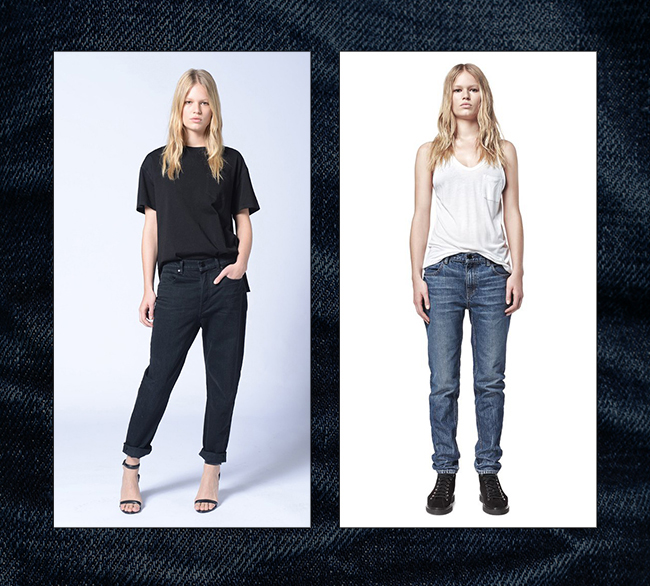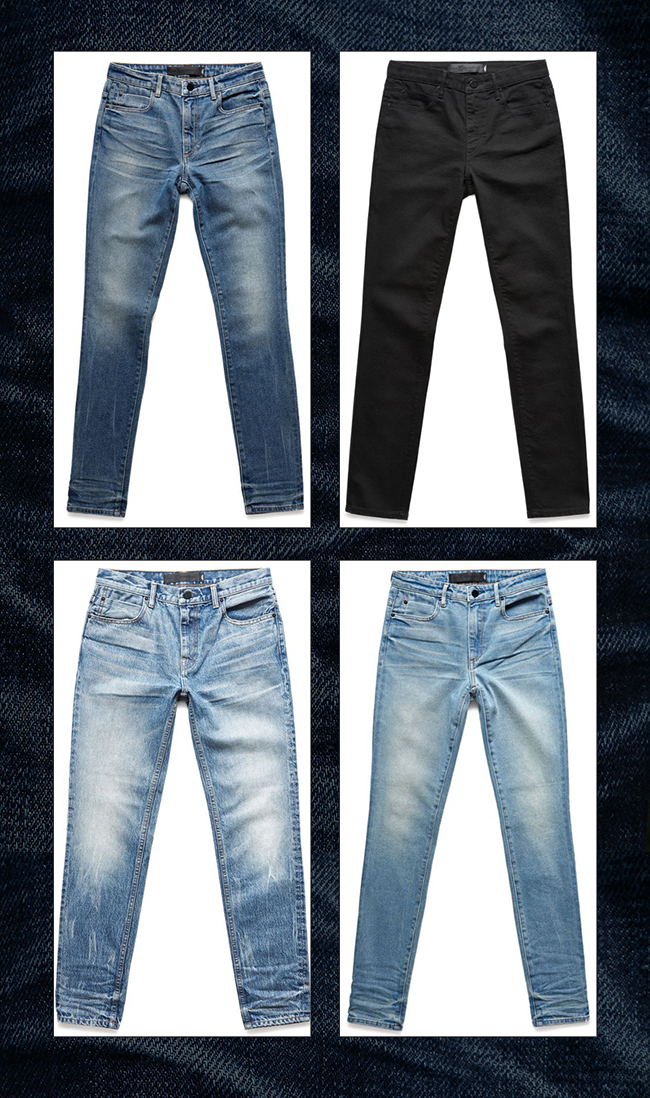 If I can look as good as Ana, I'm in. The line is currently available for pre–order online and set to launch in stores on December 8th. I'm guessing they're going to go fast. It might be time to ante up instead of stripping down.
With Love From LA,
NJ Goldston, The Brunette