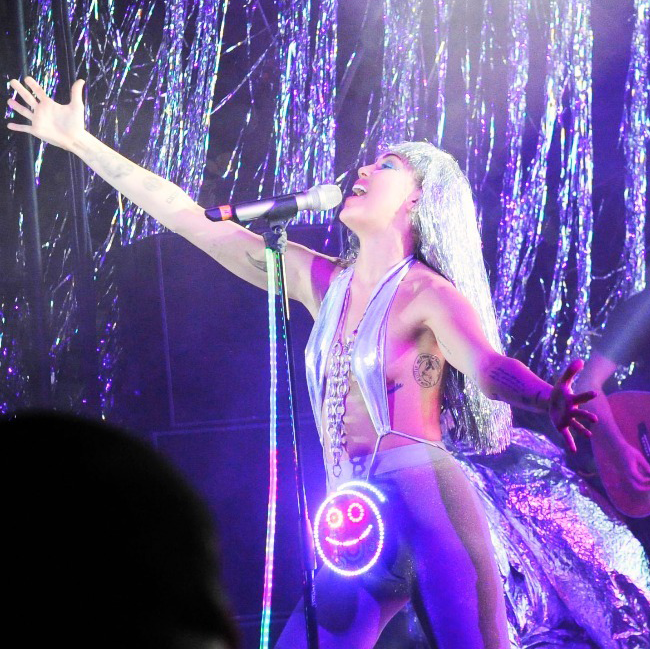 It seems like all of the art and fashion world is/was at Art Basel in Miami having the time of their life this week. I'm not sure how everyone gets off from work right before the holidays, wait, I know. Art events are big business as brands promote themselves by collaborating with just the right players. We thought if you couldn't be there, you'd want to party vicariously with us as we round up the best parties and events that were a do-not miss in South Beach the last few days.
I think the pictures go without saying that the TOMMY HILFIGER, JEFFREY DEITCH, and V MAGAZINE opening night party was absolute madness. As expected, Miley Cyrus killed her opening performance and brought the house down. However, we can't neglect the fashion commentary. Miley was as risque as ever performing basically topless, with her breasts covered by disco ball nipple pasties. She even rocked a matching tinsel wig, sheer silver tights and a tiny thong worn on the outside of her hosiery. And why not, when you're 21 and in love, with Patrick Schwarzenegger, no less, the world is your oyster.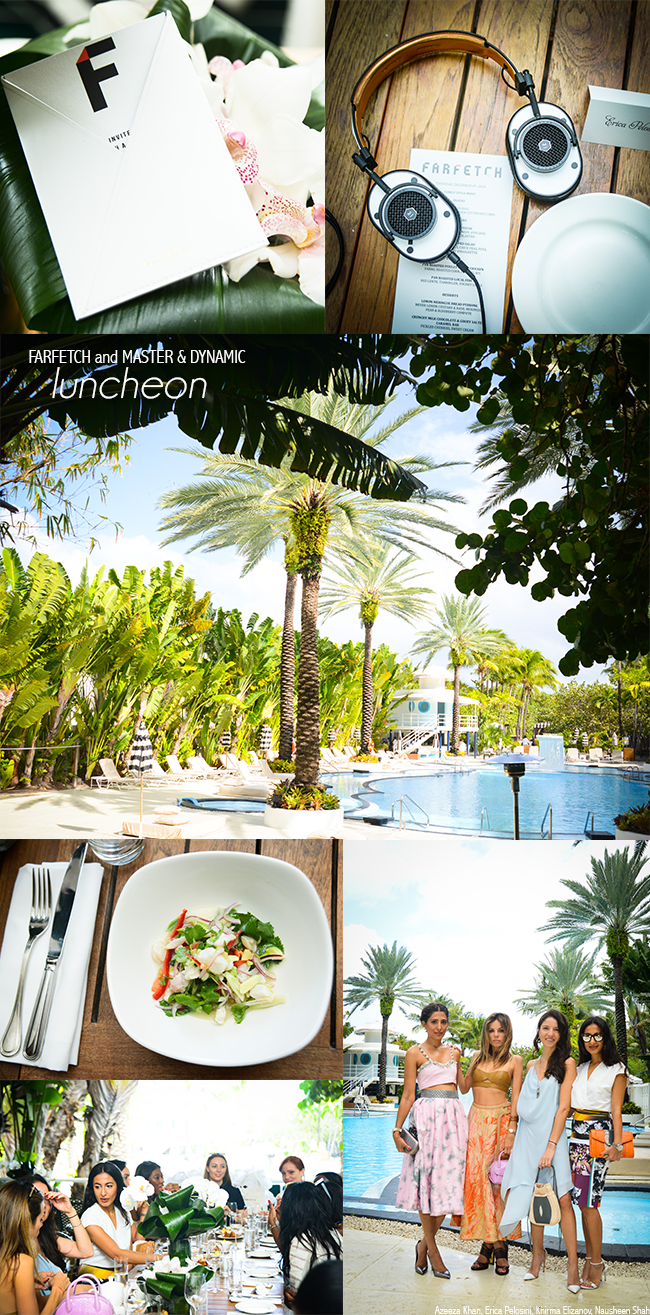 The next day, we got the invite from FARFETCH and MASTER & DYNAMIC to the ever-so exclusive luncheon with my good buddy, Erica Pelosini of The Coveteur. She rocked a crop top and flared skirt look along with other guests. I suspect we'll see a lot of this Spring. However, I didn't get the memo. Darn.
Finally, as you've probably surmised, when the lights go down in Miami, things start to get a little wild. Check out the scene at the Dom Pérignon Metamorphosis after hours party. Always considered the most exclusive, coveted invite at Art Basil, the security was even tighter this year with bracelets and three check-in points. This year it was all to celebrate fashion designer Iris Van Herpen's Metamorphosis collaboration with the champagne. Think great holiday gift! Naturally there was an an endless stream of Dom Pérignon poured into champagne flutes all about. Art-world power players in attendance included gallerist Larry Gagosian, Russian art collector and patron Dasha Zhukova, Artsy founder Carter Cleveland, collector Jean Pigozzi, tennis player and artist Daniel Arsham — partied with supermodels Jourdan Dunn and Chanel Iman, fashion designer Tommy Hilfiger, hotelier André Balazs, actor Owen Wilson, Paris Hilton, Princess Firyal of Jordan, artist Will Cotton, rapper Wiz Khalifa. Revelers said, "It was packed like a can of sardines at the party's peak, and by the early hours of the morning." It was literally all the rage.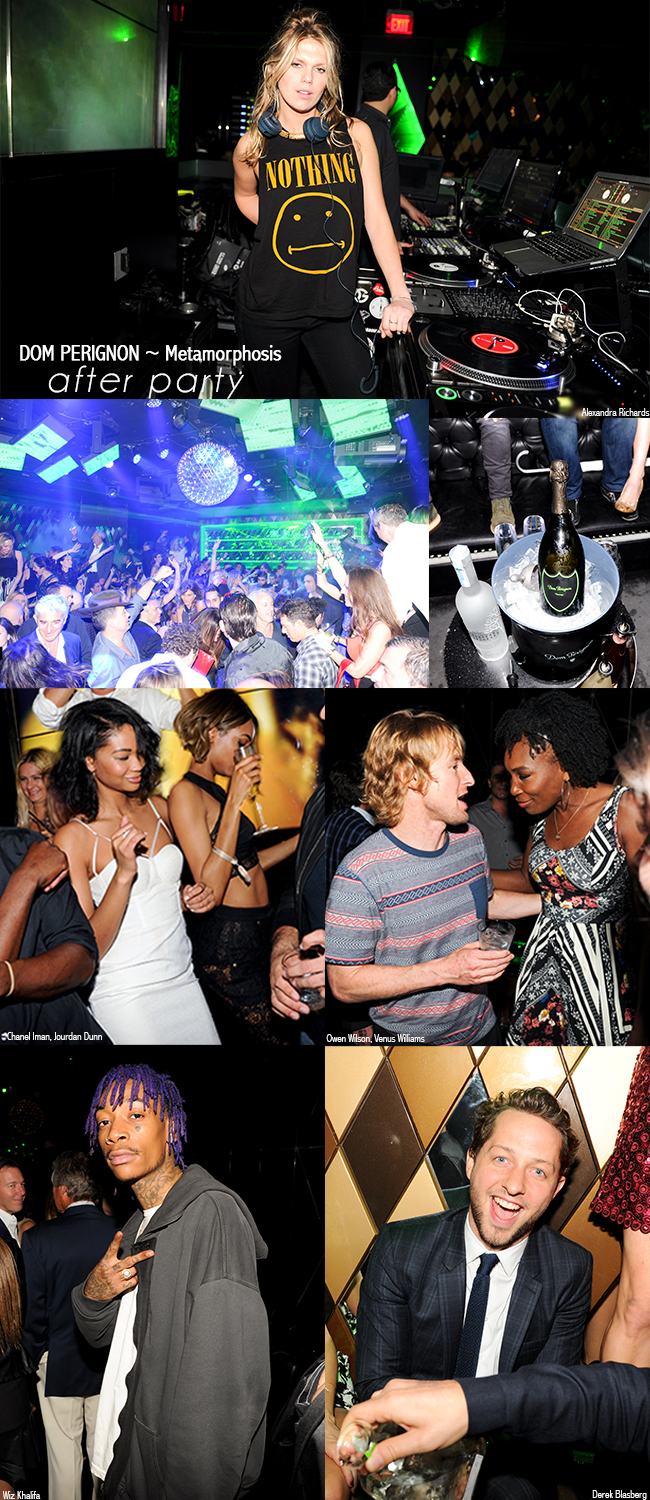 One last thing. Don't forget to pick up the Art Edition of W magazine. They've done an extremely clever job of capturing all the key players on the art scene. I was even lucky enough to be included as part of the MOCA Board of Trustees photo op. Not my best photo but a very fun shoot. However, if you're wondering why my mouth is wide open, W cleverly art directed the trustees talking to each other about the art scene. Obviously, none of us were at a loss for words.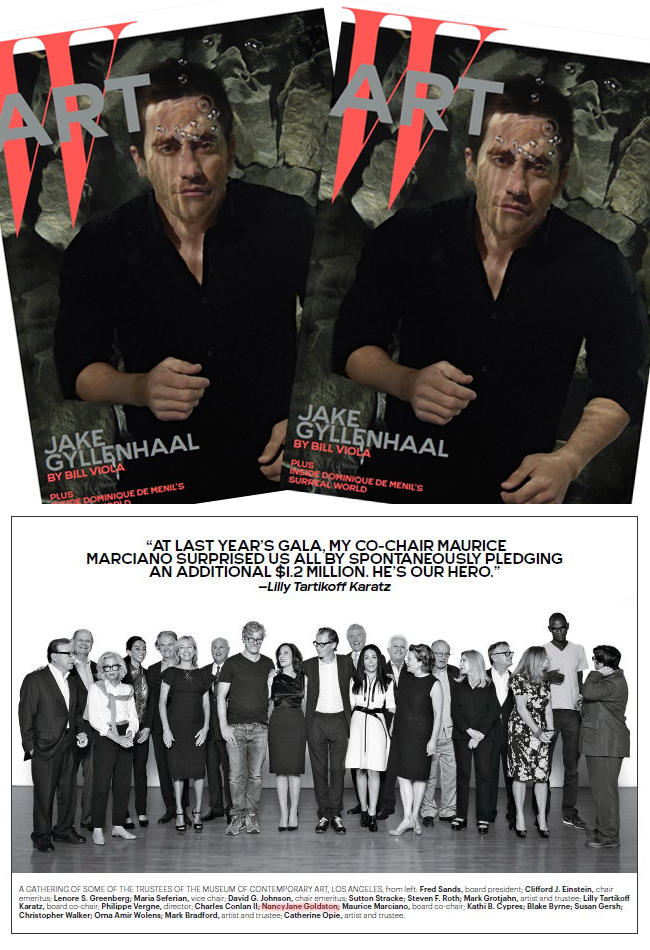 That's a wrap. More in a few days if we have the energy. Enjoy!
With Love From Miami,
NJ Goldston, The Brunette & Lauren Cheek, The Blondette
Art Basil Photo Credits: Billy Farrell Agency
W Magazine Photos: Courtesy W Magazine & MOCA