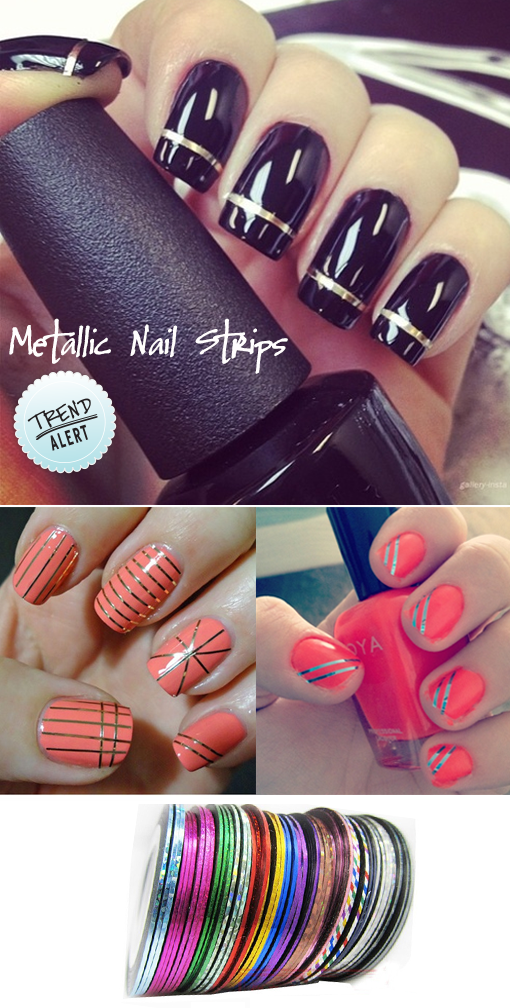 It seems like every week there is a hot new nail trend. How is a girl to keep up?
We've done our research and concluded that this summers hottest nail polish colors are nude, pastels, metallics, corals, teal, turquoise and ombre! But even more trendy than these summer colors are the new metallic "nail strips." Nail strips can be used to compliment any manicure. Not only do they add an awesome pop of metallic flare, but they also come in handy to section off each nail, so you are able to play around with various colors.
Above, are a few of my favorite examples, just to get you started!
Most nail salons carry this tape, but if you're feeling adventurous and would like to try this new trend out at home, you can purchase the tape on Amazon, for as little as two dollars!
Metallic Nail Tape $1.03. A dollar for a brand new look!!!
Xx. Jadan Huter