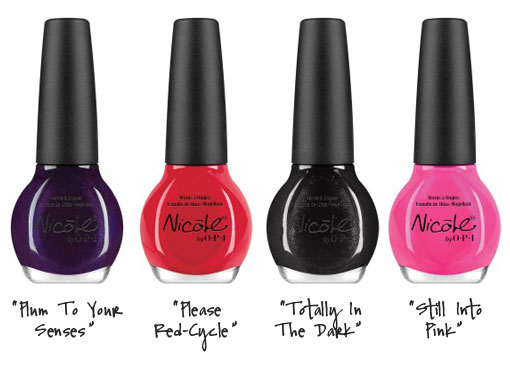 Four daring new shades of polishes from Nicole by OPI are making their debut. Each one is classically chic featuring two vibrant crème shades of bright pink and rich red and two shimmering hues of deep plum and glossy black. Perfect for the Louboutin manicure we wrote about the other day or just plain perfect for everyday if you love intense color with on-trend hues.
Now available for $7.99 each at retailers including select Walmart, Target, CVS, Rite Aid, Kmart, Kroger, ULTA, H-E-B, Meijer and Duane Reade locations. In Canada, these shades will be available for $10.99 each at Shoppers Drug Mart, Walmart Canada, Jean Coutu, Loblaw, and London Drug.
Perfect for making a fashion-forward statement on a budget.
xo
NJ, The Brunette