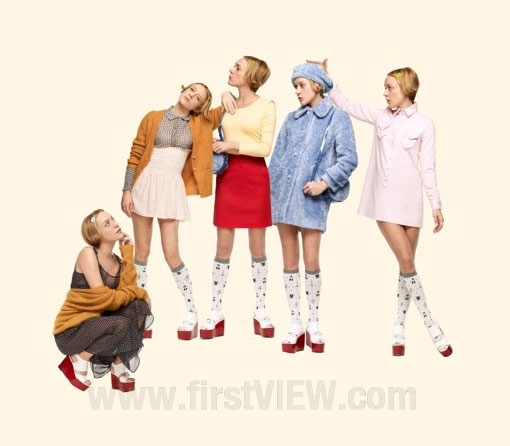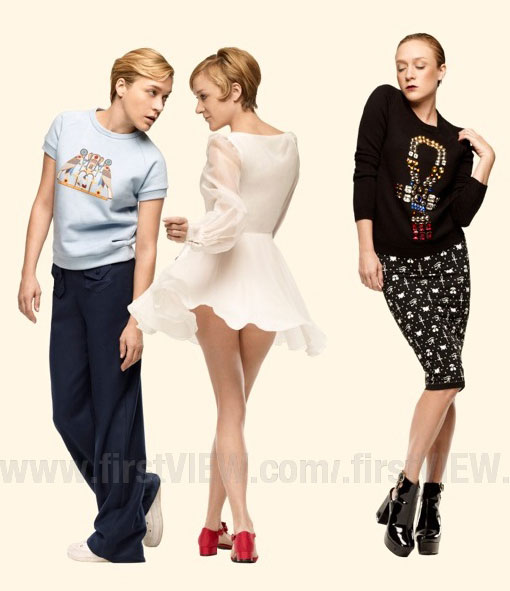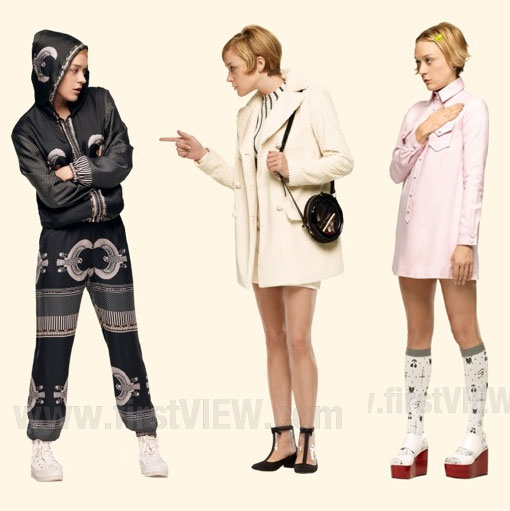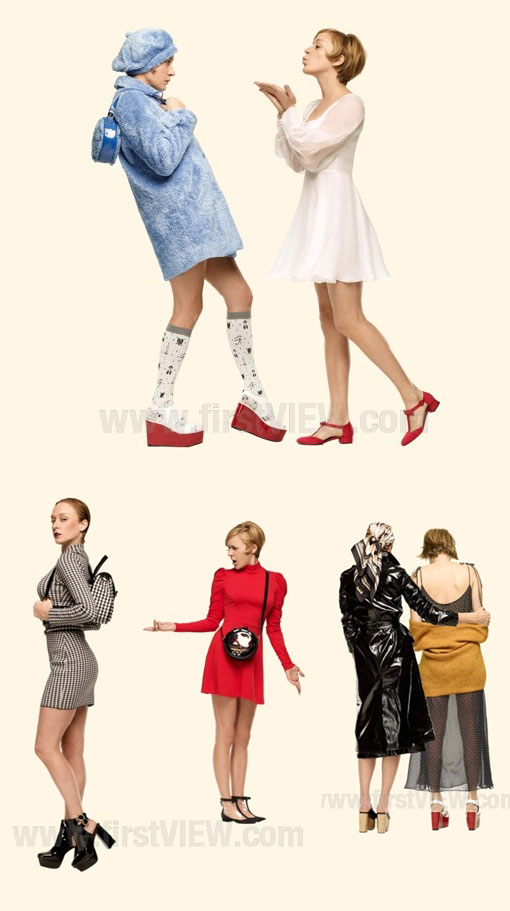 Like sorbet, we need to occasionally refresh our palette. This is an intermission before our next deep dive into Fashion Week. Helming and modeling her own collection, Chloe Sevigny For Opening Ceremony, this is somewhat of an anti-fashion statement. A take on the 60's, protests and all, with Chloe proclaiming "I feel like every teenager that's somewhat alternative goes through… a sixties obsession and a mod obsession."
Yeah. We get it. Platforms. Minis. A-line dresses. Shag rugs as coats. Knee socks and scarves. Patent leather booties. Bow-front T-strap flats, sweats, trenches, tops printed with Egyptian ankhs, and (short) stretch skirts. Fashion show as a "happening".
She may be the icon and representative of the 90's X-generation, and we could be wrong, but, this time she may be very misunderstood. Remember how difficult those teenage years are? Not for Chloe.
xo
NJ, The Brunette