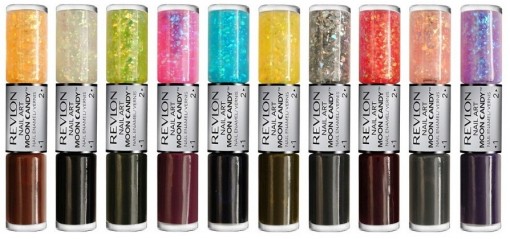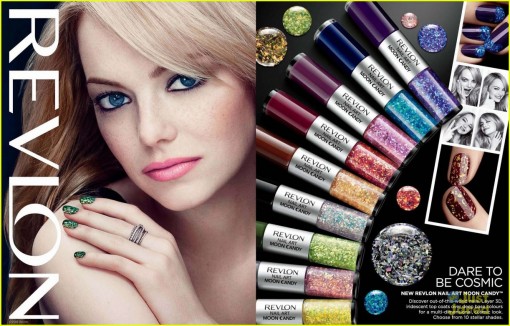 Here's to a colorful Monday morning for you! As you probably already know, we're a little obsessed with nails over at The Blonde and The Brunette! So we had to to share Revlon's newest limited-edition release, Revlon Nail Art Moon Candy. The name sounds like it came straight out of the My Little Pony childhood TV show!
On one side of the nail wand Revlon features a matte base color, and on the other, is an iridescent-flake-sheer color. Revlon refers to as a "rock candy finish". So yummy. It's one step up from the glitter polish that has been such a big hit lately with stars such as Rihanna, Katy Perry and Beyoncé.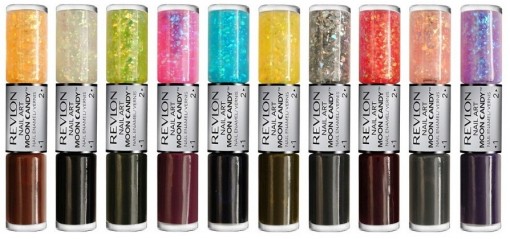 Emma Stone, the celebrity face who adds so much polish to this campaign, models the iridescent effect inspired by outer space. The holographic glitter top coat is illuminated by the dark cream base coat, giving your nails a multi-dimensional look. Available in 10 stellar shades the collection includes hues such as Universe, Galactic, Milky Way, Satellite, Supernova, Cosmic, Orbit and Moon Dust. We can't help but love how sci-fi and magical everything sounds! $8.99 each and available at drugstore.com.
We double dare you to be cosmic.
Xx. Jadan Huter