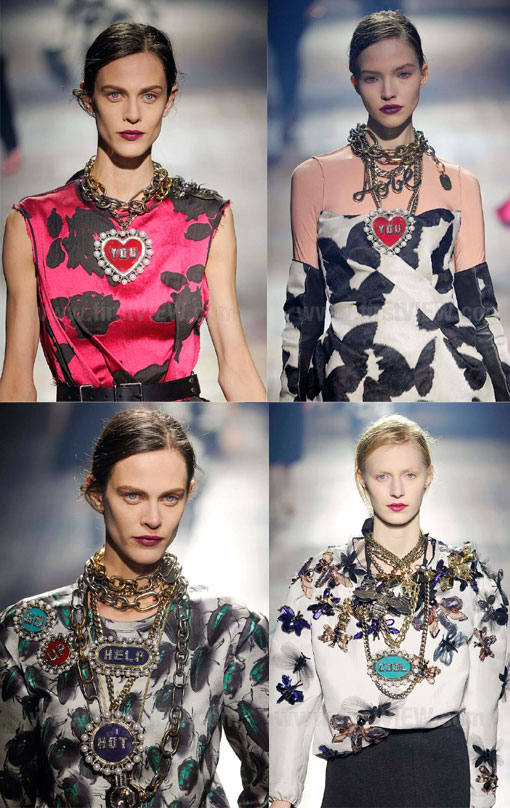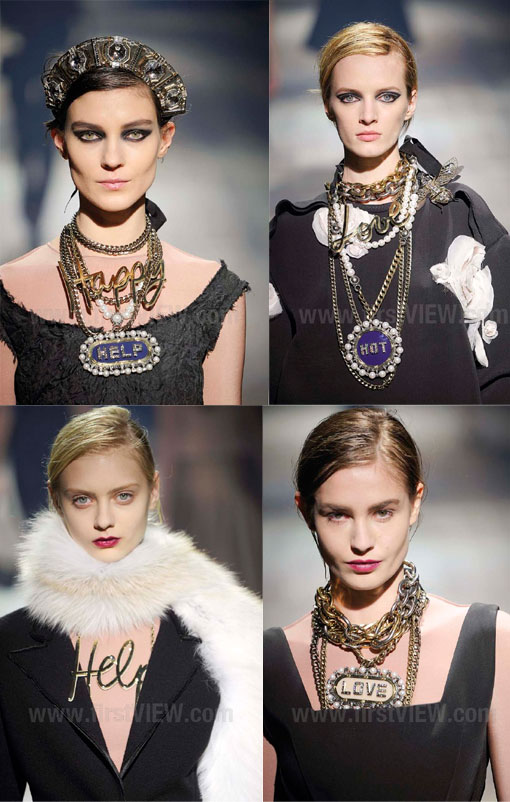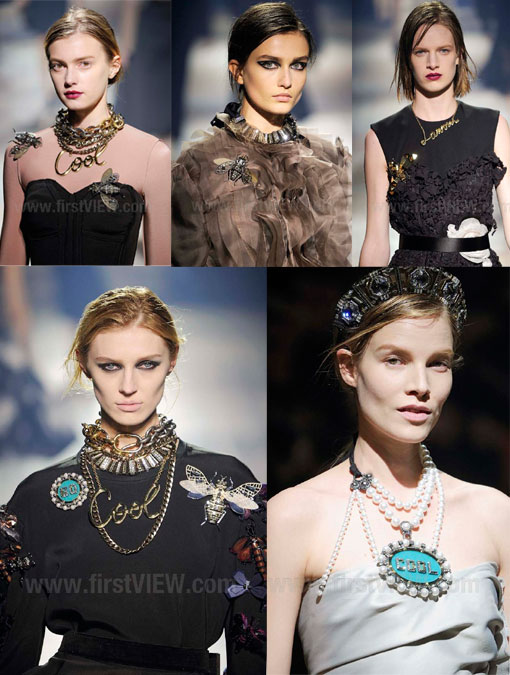 We already know what we want for the holidays. Something, anything from the Lanvin Fall 2013 Collection. OK, maybe we are lusting after one of the necklaces; and, by the way, we want more than one. We love them all so much, we can't even begin to choose a favorite. Let's start discussing it since it will take us months to decide.
Are you in "LOVE"? Don't you want some "FUN?" Do you need "HELP" with your fashion addiction? And did you catch the play on the stunning bejeweled bee icon (or is it a butterfly?) as in "B. COOL?". Maybe you feel like being "HOT", or fashion makes you feel "UP", or is it all about "YOU?" or your life is "GO", "GO", "GO". "SO" whatever it is, we want more, more, more, especially since Alber has personally told me "more is more". All of it makes on so very "HAPPY", because we "LOVE" "LANVIN".
Start thinking about which one is your favorite and let us know because girls just want to have "FUN".

xo
NJ Goldston, The Brunette & Ashlee McNulty, Brunette Contributor