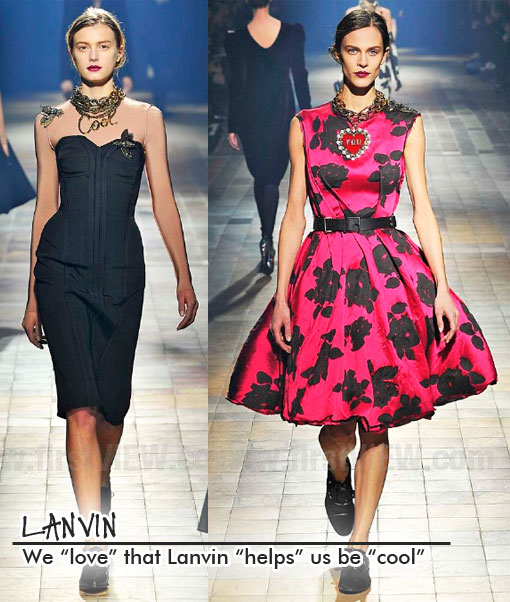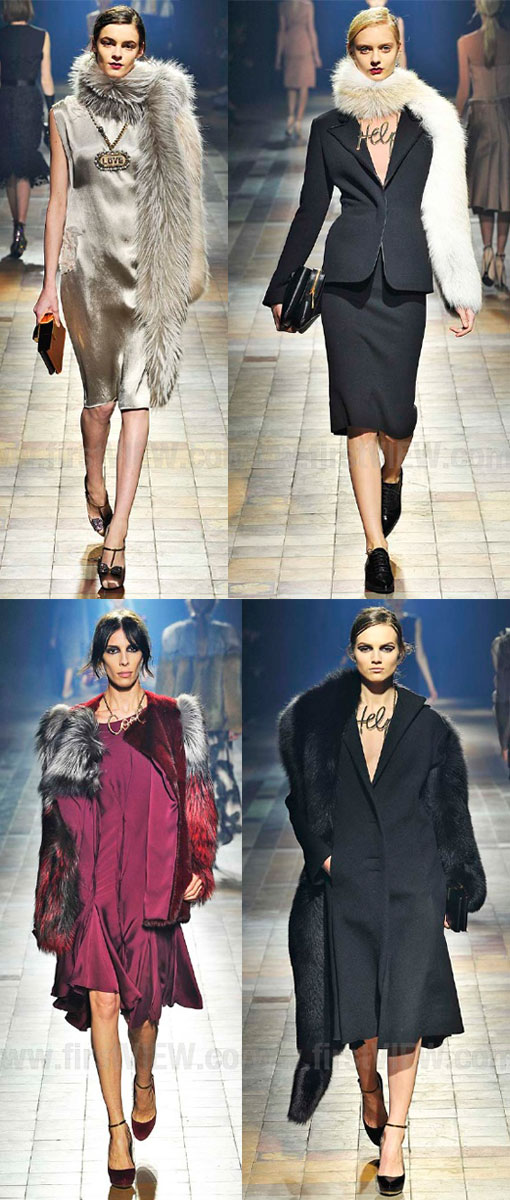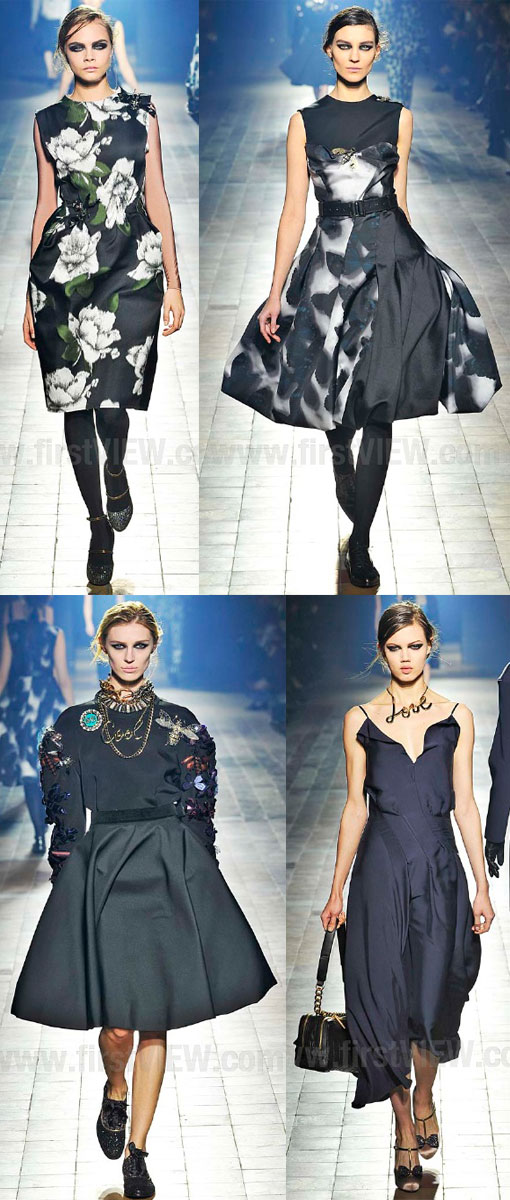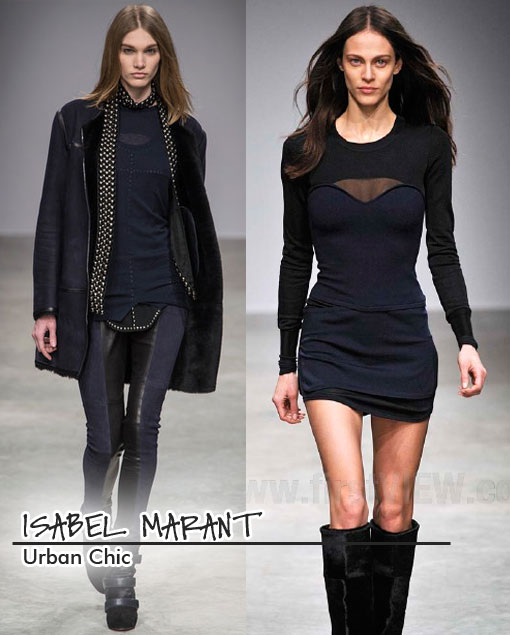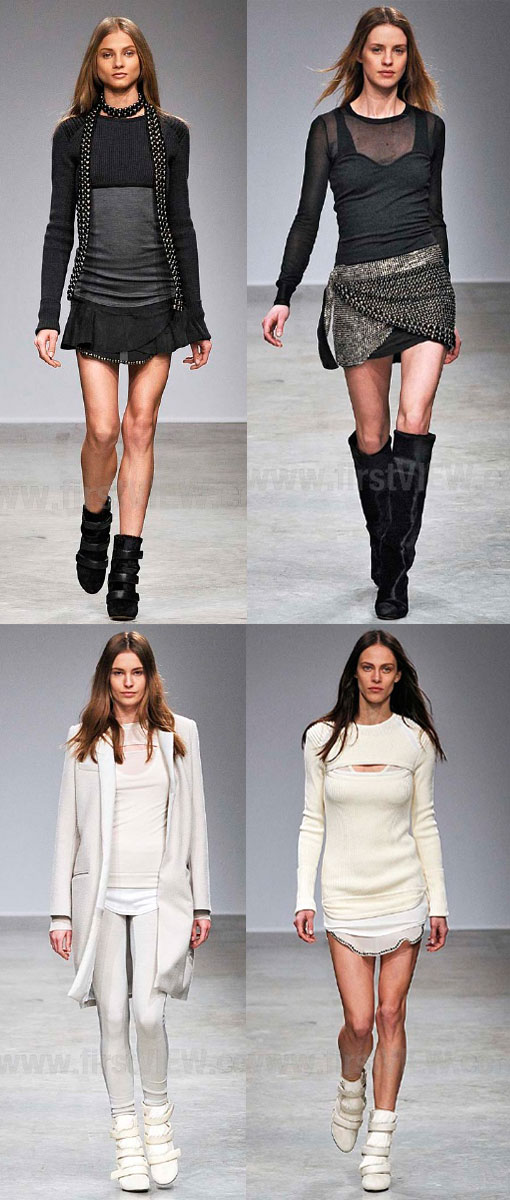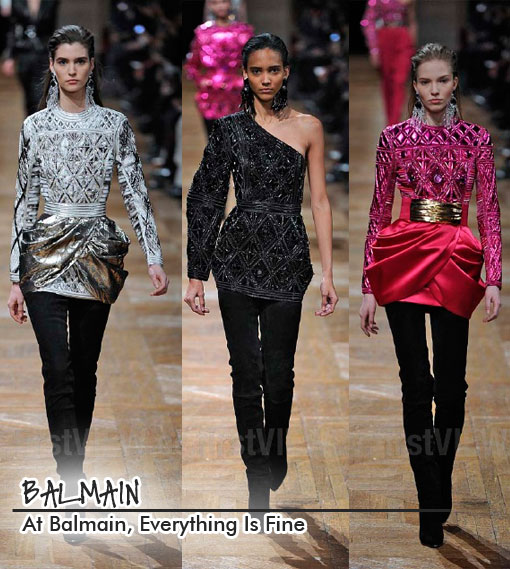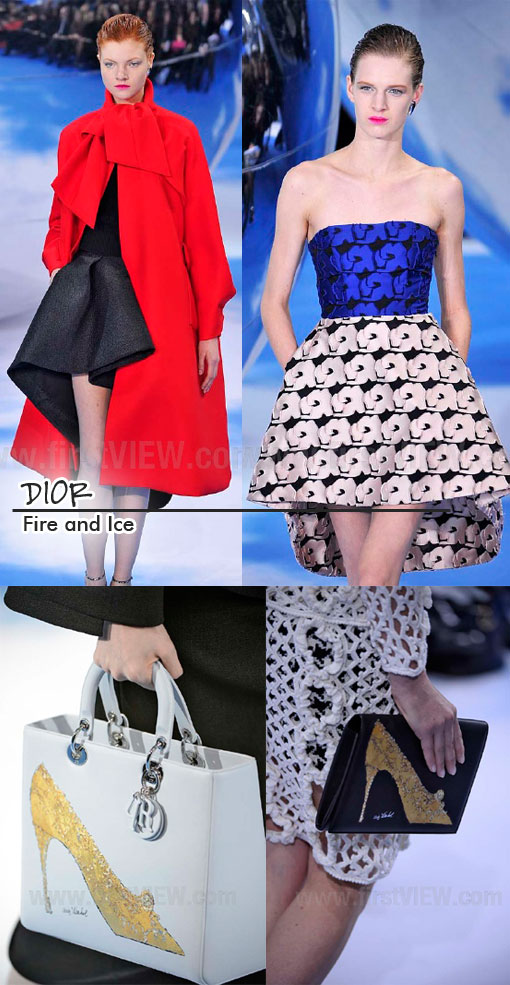 Don't you love it when something takes you by surprise? Every time we think Alber Elbaz at Lanvin pushes the creative envelope we can't imagine what he could possibly do to top his own genius. It's not easy always having a card up your sleeve. So we gasped with delight and deep appreciation of how once again he turned the tables. Lanvin Fall 2013. Cool, right? Well, apparently, there is no word he "hates more than cool!" Here comes the trick. He always pays attention to his words.
We've personally witnessed it as he has introduced many a collection; so, I am quite sure this is not an accident that he has made us fall in "love" with "Lanvin" all over again but in a new way. So we'll use words like fun, amazing, clever, need, playful, stunning, and desire to describe his latest coup.
Elbaz explained, "I think this is a collection about thinking. It is about the world changing, women changing. Who's next? Which designer? Which pope? This is a collection that is not just a global view, but more a local view. How the skills of the French atelier are valid, precious, and relevant. How you can have fashion and business and not kill fashion." Most of all, you must have Elbaz at the helm with his intellect, his creativity, his eye for the detail, his sly sense of humor and his gift for the dramatic. That's exactly how he morphs women and fashion to move with the times. One thought at a time.
As a contrast and not in the same category, but still noteworthy, Isabel Marant sent out her ever wonderful knit and leather ready-to-wear that is a staple of any chic urban street style warrior, Balmain delivered the house's signature lux looks for girls who just want to have fun, and Christian Dior, which has now reached a new pinnacle, but in a totally different way, sent out the modern sensibility that is wowing the world.
But at the end of the day, or should we say at almost the end of the week, cool is still the king. Stay tuned. We have just a bit more to say about that!
xo
NJ Goldston, The Brunette