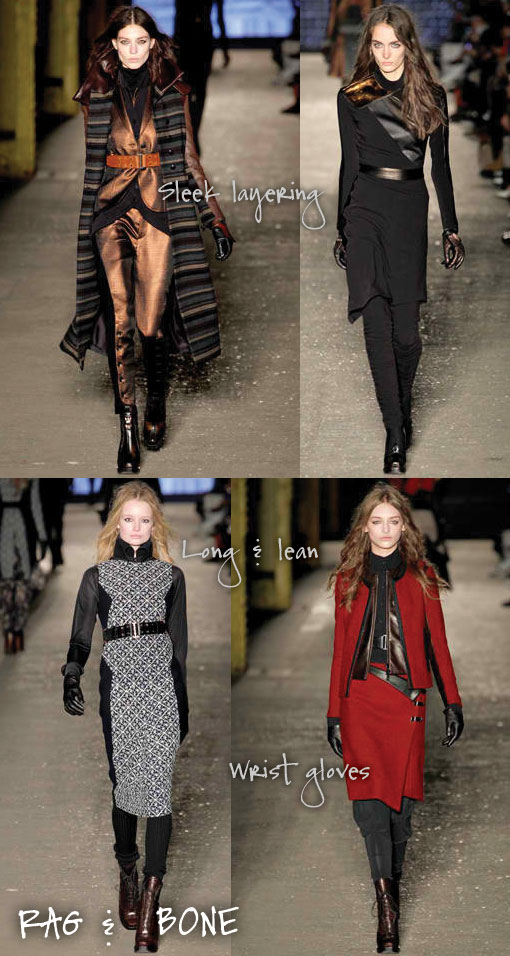 The Blonde and The Brunette have been very busy running from here to there for New York fashion week. From navigating the trucks lined up behind Lincoln Center to grabbing our electronic scannable show ticket from kiosks, we are trying to absorb it all. Here's our first past on some of the great shows and trends. Rag & Bone Take-Away Trends: Sleek Layering/Wrist Gloves/ Long & Lean.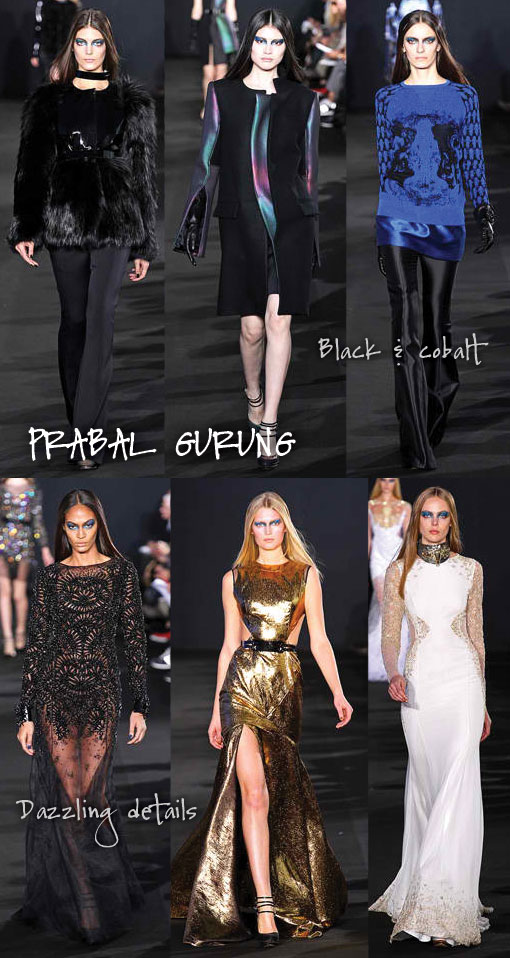 Prabal Gurung, one of the top fashion influencers, stepped out of the ladies who lunch comfort zone and launched a mixed dark journey from the depths of hell, the blacks, to a touch of the cobalt blue sky, to heaven. The Blonde and The Brunette are weighing on on the sleek half of his show which combined leather or furs to create real drama. We expect to see at least two or three of his gowns walking the steps of The Met in May and perhaps the the long white chiffon with its bejeweled sleeves at the Oscars. Prabal Gurung Take-Away Trends: Sleek Silhouettes / Long & Lean Gowns/ Black/ Cobalt Blue/ White/ Dazzling Details/Sequins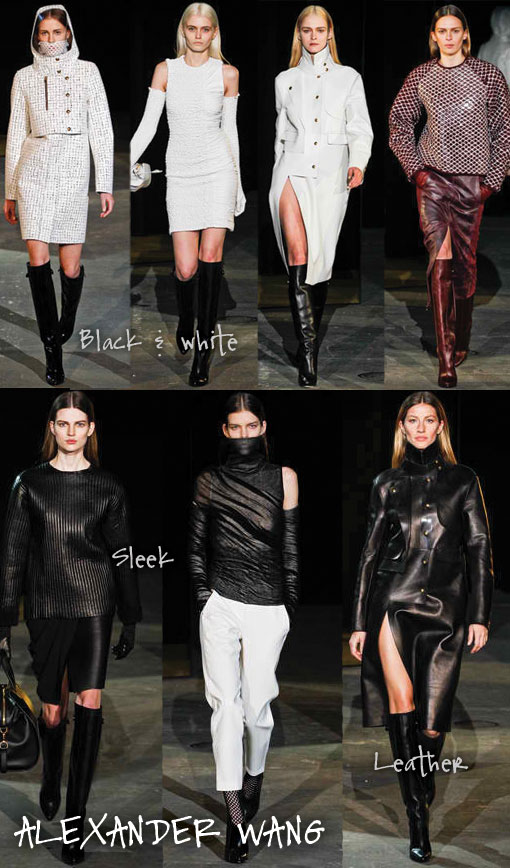 I am an Alexander Wang devotee (AKA a groupie) and he is consistently our go-to urban girl aesthetic. His black and white palette married with sexy boots and long-sleeve gloves is a winner for us and retailers alike; and who but Alexander Wang, could close the show with anyone else but Carmen Kass and Gisele Buchen looking all that and more. Alexander Wang Take-Away Trends. Lean/ Gloves / Titanium/Leather
Net Net: Restrained Style which seems to be a new theme in fashion. Not 50's. Not 60's. Just very now.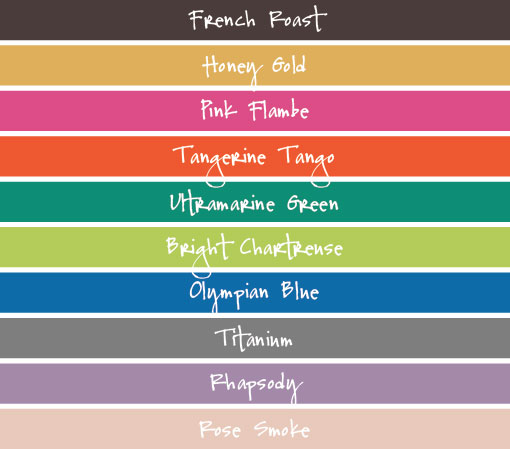 Cool Colors: Black (Of Course!) White And The Pantone Fall Fashion Colors Have Emerged on The Runway With Different Designers Pulling From This Beautifully Calibrated Palette.
Hair Trend: Long soft curls or stick straight with a middle part.
NJ Goldston, The Brunette, From NYC