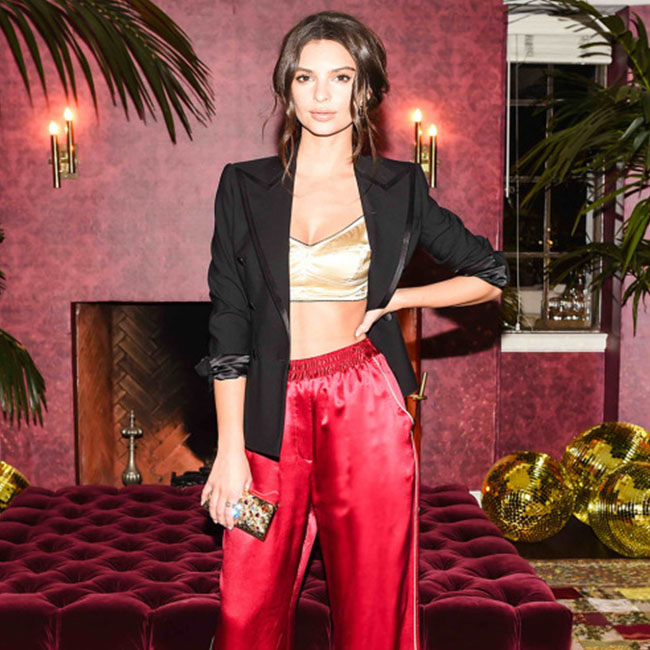 Maybes it's a bit of March Madness but I love the pajama trend and the whole sexy thing that is happening right now. There I said it. It falls right in line with prepping my wardrobe for Spring. Apparently great minds think alike as right in the midst of Oscar Week Dolce & Gabanna held a very chic (of course they did) Pajama Party. Celebs, along with select D & G Alta Moda attendees, slipped into designer pj's for pillow fights, a bit of snuggling, and a fun evening. As a quick style side note, Net-A-Porter Fashion Director Sarah Rutson was doing this ages ago smack in the middle of #FW last October. Taking her queue, I splurged and wore a Michael Kors embellished look a few weeks before to another Hollywood soireé. Now, as the weather warms up, it's time to add even a bit more pizzazz to my wardrobe. So I'm going to step up with satin pj's, a slip dress (I am lusting after the Celine one which basically doesn't exist at retail), a choker which works perfectly with any plunging neckline or not, another pair of distressed denims only this time in grey or the right shade of blue, and reflective sunnies. Pick any of these looks. They seem absolutely perfect for right now and all year long.
PAJAMAS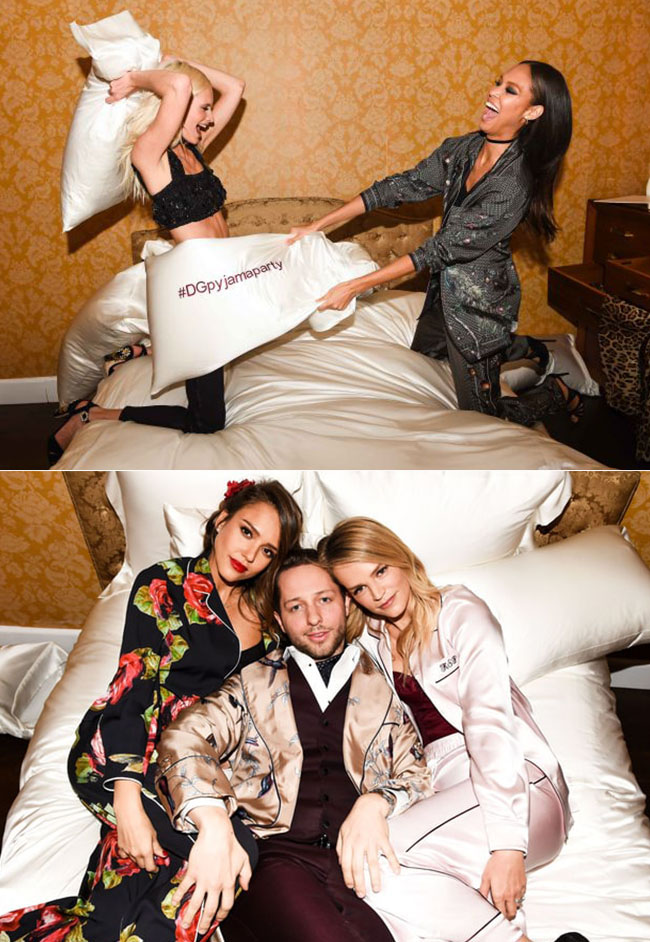 photo credit: Billy Farrell/BFA.com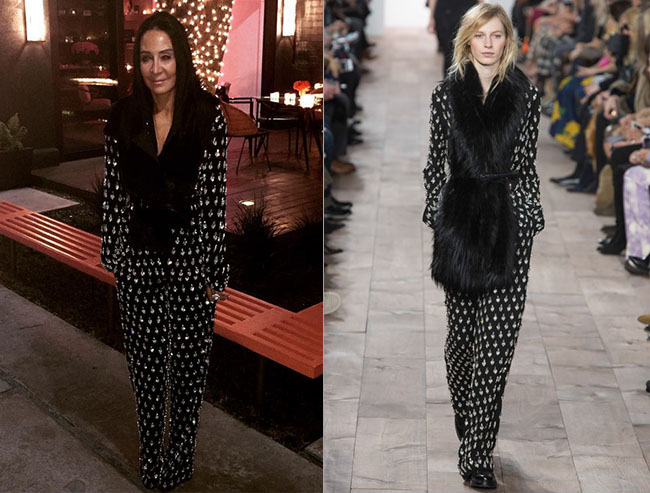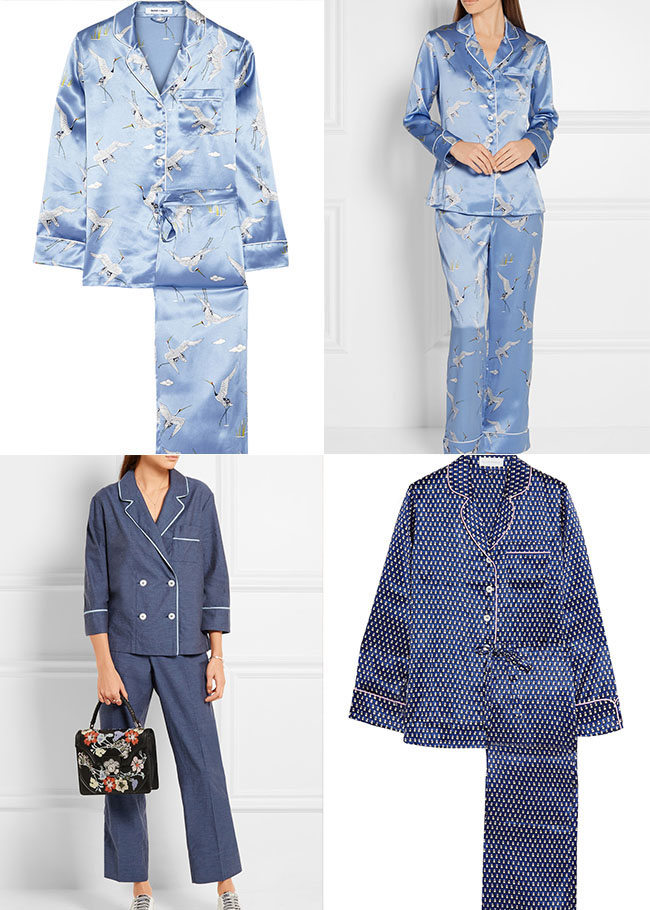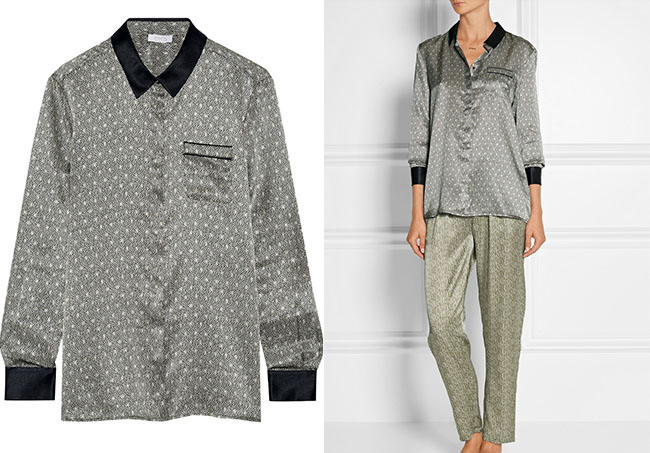 If you decide to indulge in some sleep wear for day or evening wear be sure to style your look with a dressy shoe, a lacey camisole or bra, and polished bag preferable with lush detailing. Net-A-Porter has a slew of options that won't tax your wallet.
2. SLIP DRESSES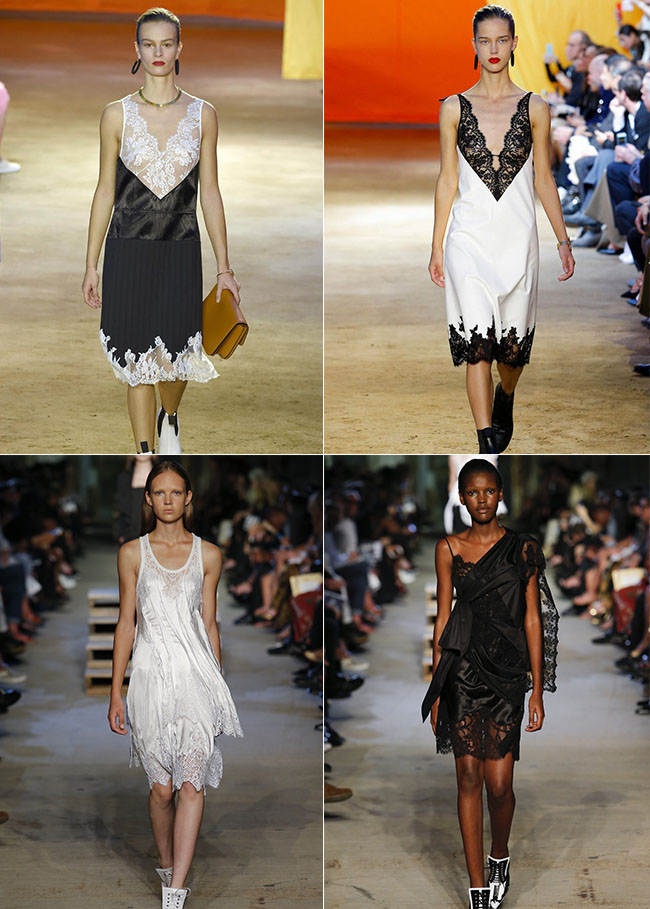 Sexy. End of story. Just pair with booties, sneaks or sandals. Hairy is lose and casual and statement earrings dress up the look. Word to the wise you can't look like you actually just rolled out of bed. If you're besotted with the Givenchy looks above, as I am, you can pre-order a select few at Neiman Marcus.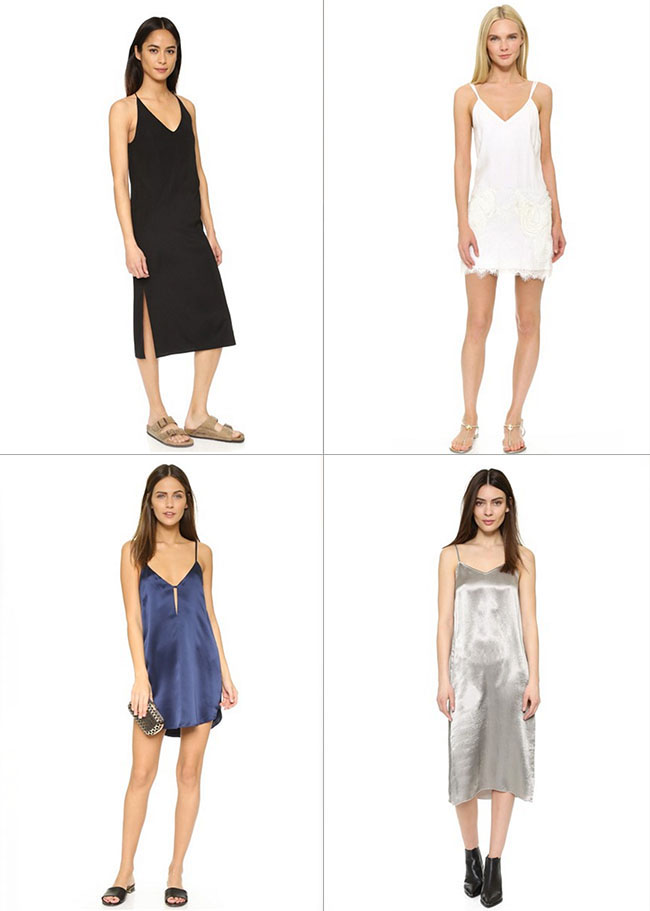 3. A CHOKER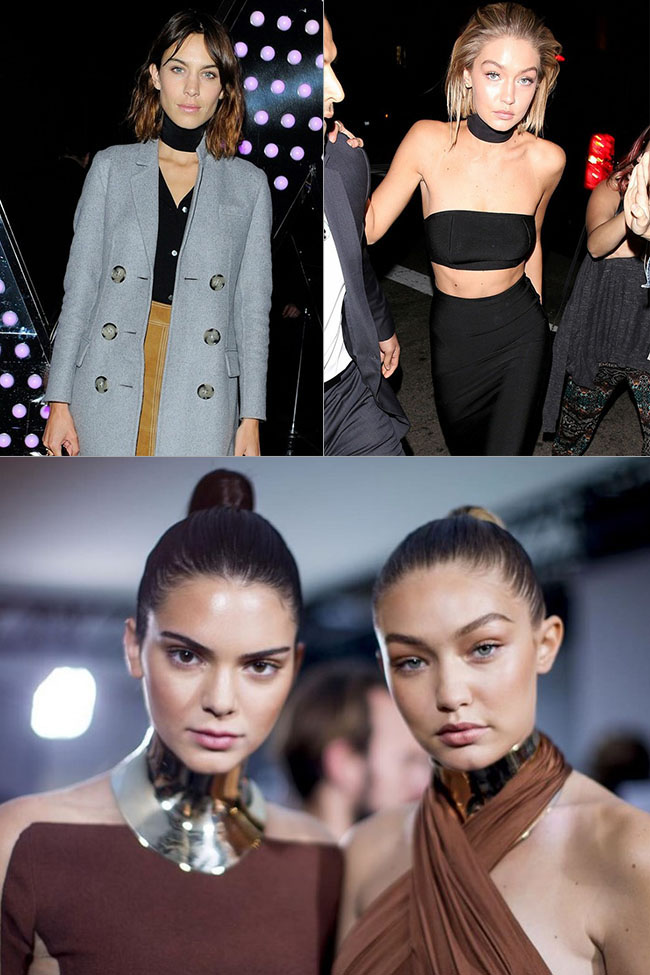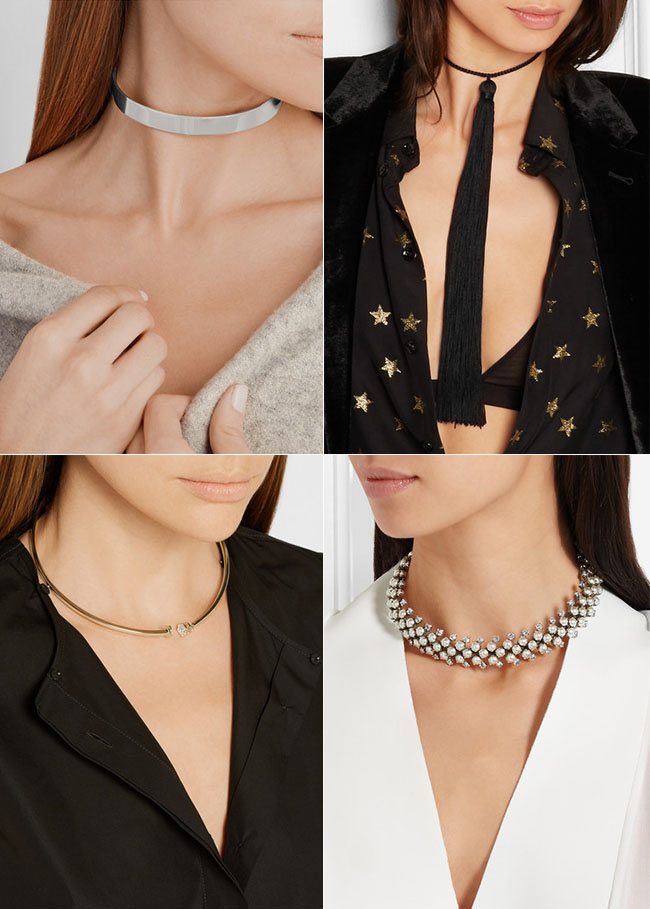 There are two ways to go with chokers. Bold or delicate. Make more of a statement for evening and pair back for day.
4. GREY OR BLUE RIPPED DENIM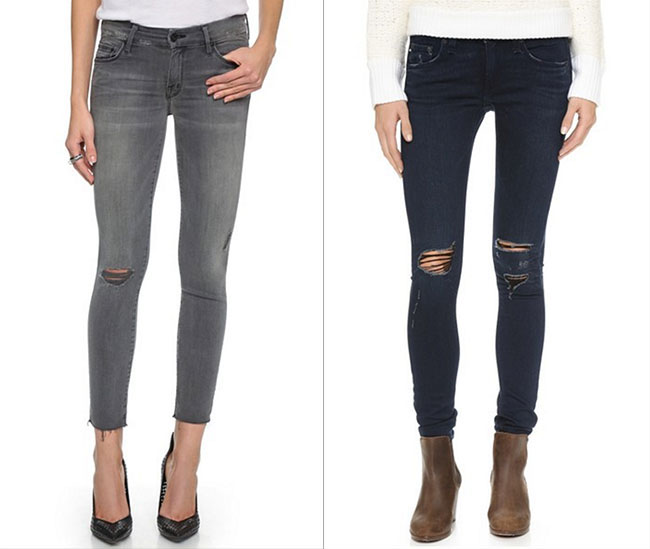 Worth collecting. Love the grey as a new versatile neutral. Perfect to with a white tee.
5. REFLECTIVE SUNGLASSES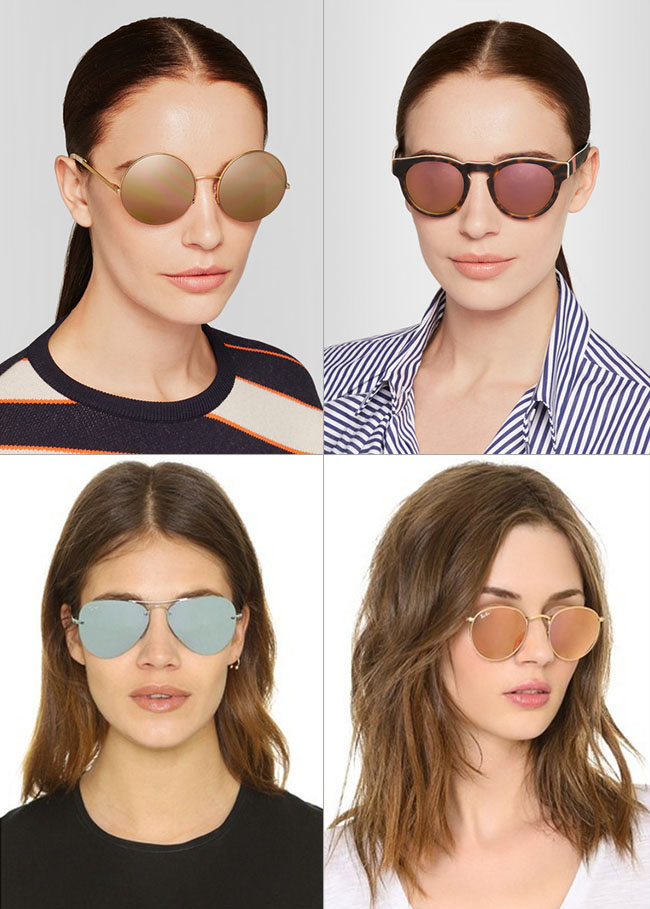 An LA staple. The reflective sunnie especially in a rose tint. A consistently good look. Now your turn. Which one of these looks is your March Madness?

XO,
-NJ Goldston, The Brunette