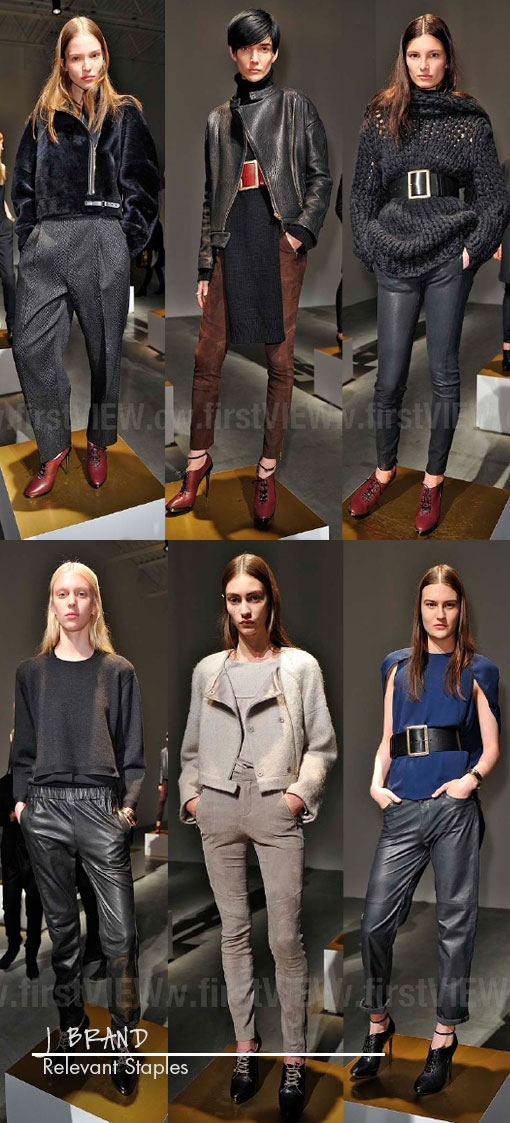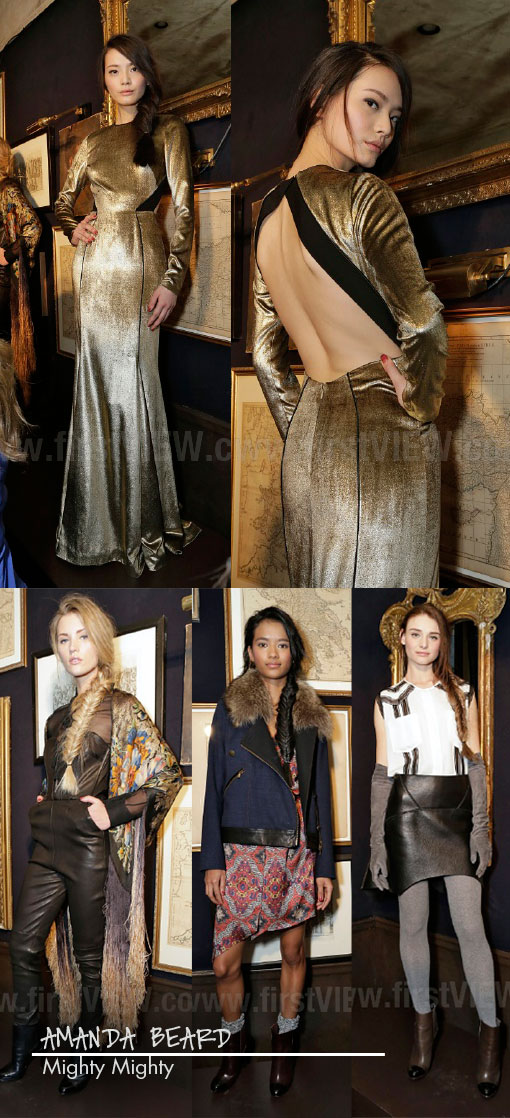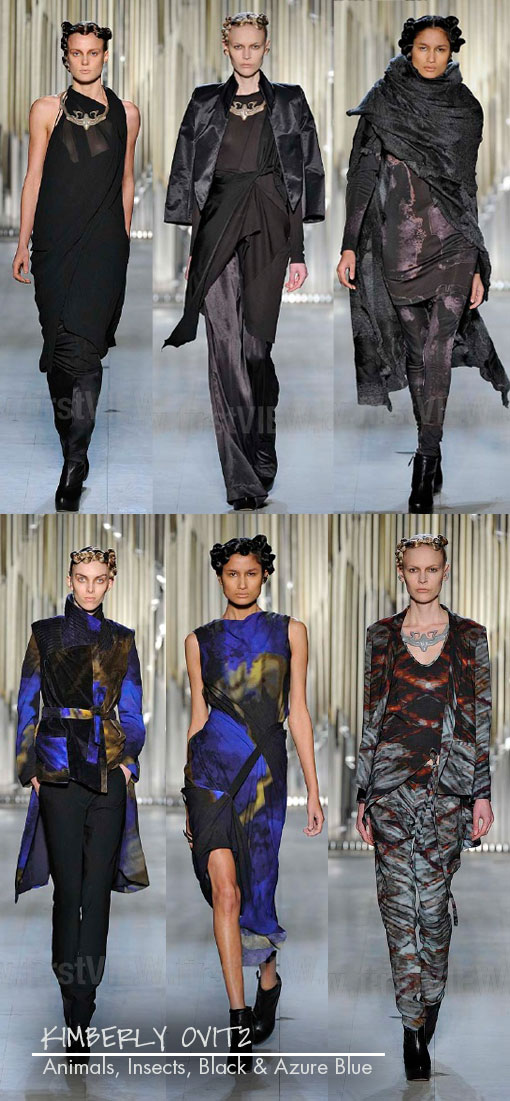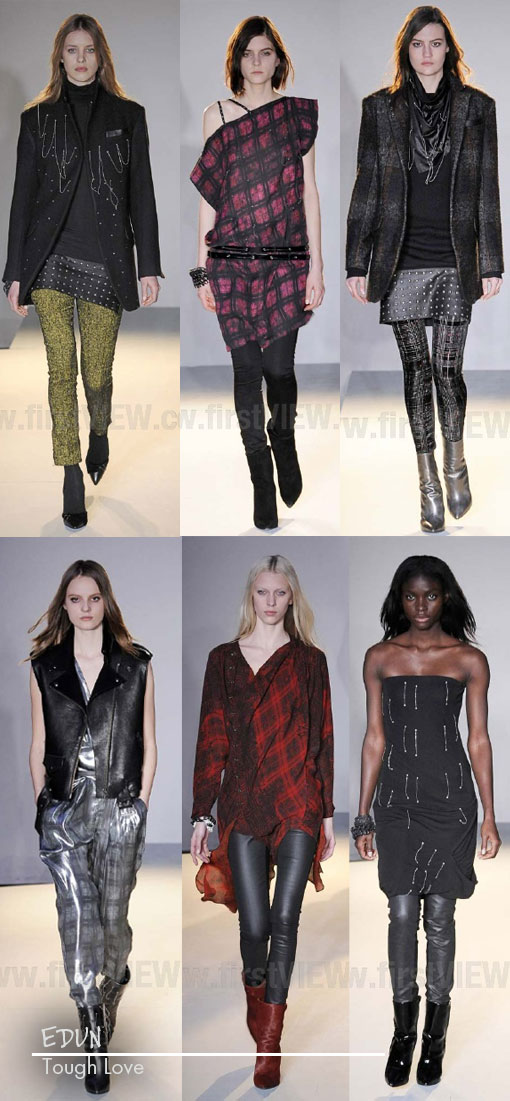 New York Fashion Week and the Fall RTW 2013 Collections are off and running. No mixed messages here. There's lots of exciting looks making their way down the runway with leather, cropped jackets, art influences, loads of staples you might actually wear, skinny jeans and skinny girls in black, booties and my much beloved laced platform oxfords, middle parts and long wavy hair complimenting the urban aesthetic.
Pantone's key fall colors are woven into most lines as part of the seasonal black line-up. Deep lichen green. Mykonos Blue. Acai (a subtle shade of purple). Carafe. Emerald. Turbulence (a shade of gray). Koi (an obvious take on last year's color of the year tangerine) with touches of rose-colored "Vivacious" sprinkled into key fabrics.
Two standouts at the start of the week include fashion week newcomer LA-based J Brand's ever so wearable collection and the very much talked about Creatures Of The Wind riff on the the art world. We also noticed wide cinch belts, bold piping and subtle plaids playing an important role on day one of the shows.
Stay tuned. Fashion week and a mega New York snowstorm are just getting underway.
xo
NJ, The Brunette