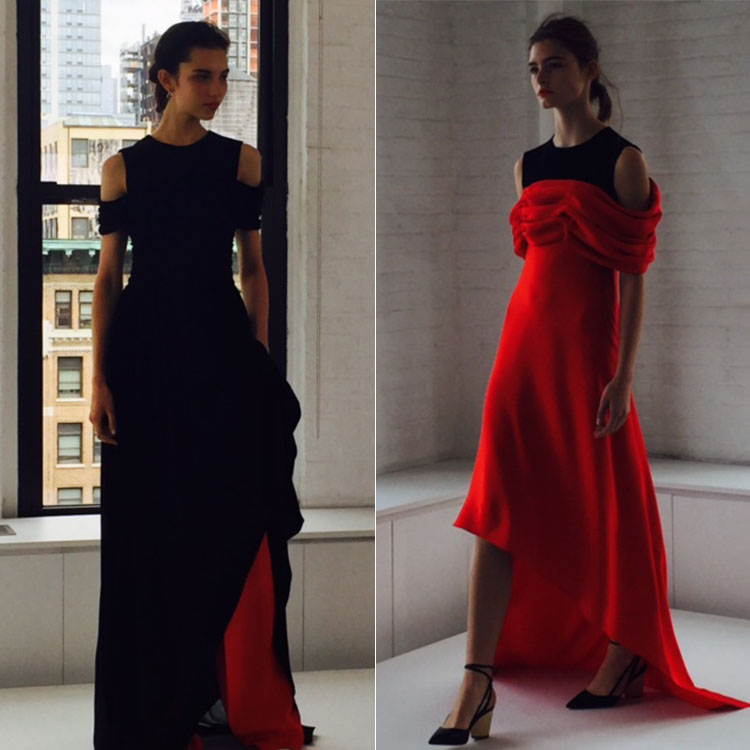 You can see all the mainstream presentations instantly but thanks to Net-a-Porter I happily found myself on the humid first day of Fashion Week at the spot-0n Spring 17 Adeam "Presentation." Held downtown at their 11th Avenue headquarters, the collection was showcased against a striking backdrop of the New York Skyline (and by the way a presentation format allows guests, editors, and buyers to arrive at will for several hours as a collection is informally presented over and over). Designer Hanako Maeda (who transposed her last name to create the Adeam brand name), who is know for creating collections with art while infusing wearablity, drew inspiration from Japanese calligraphy for next Spring. She even hand painted an exquisite work throughout the morning mimicking brush strokes that appear as embroideries on crisp white cotton shirting and light weight twill trenching along with beautiful brushstrokes intertwined in key colors of bright red, ceramic blue, beige, and black.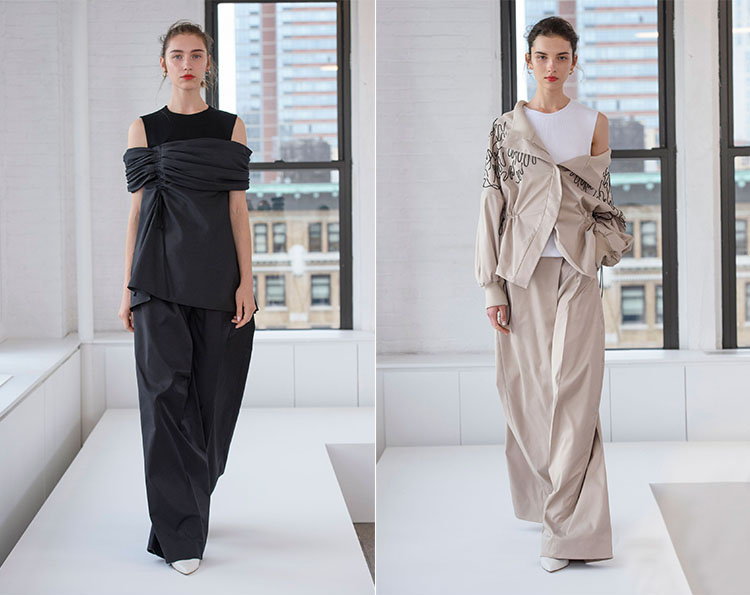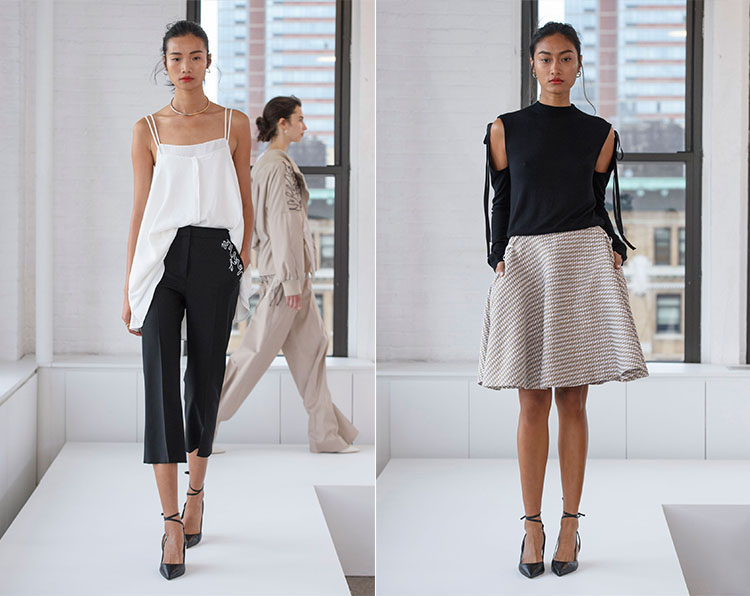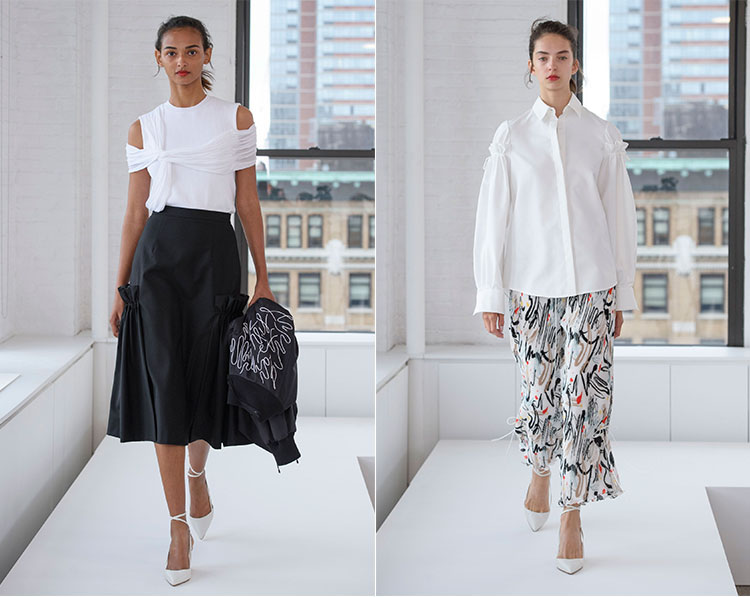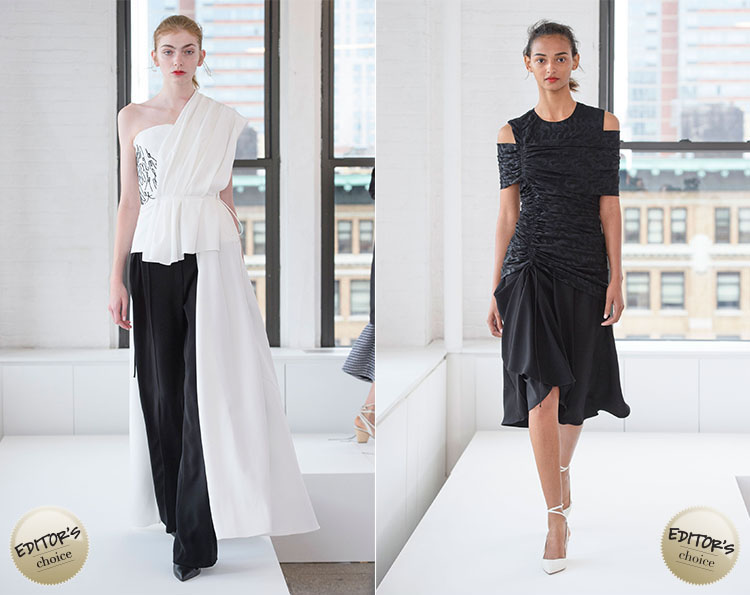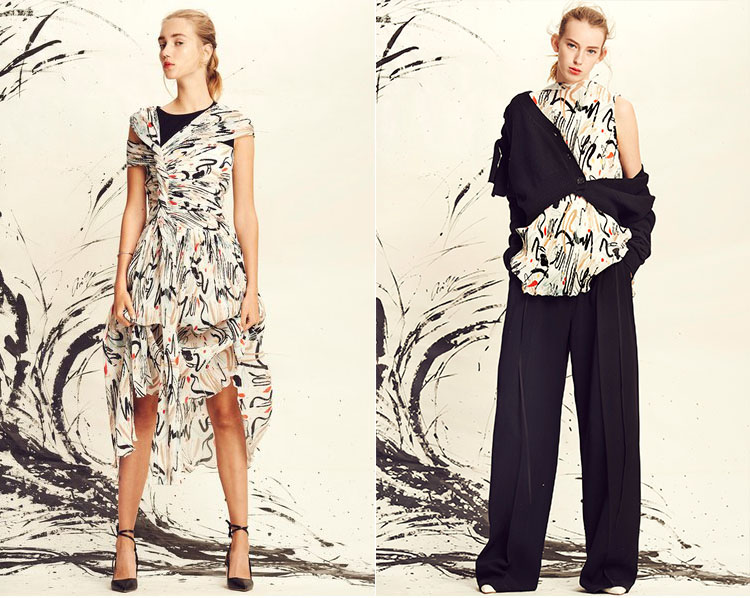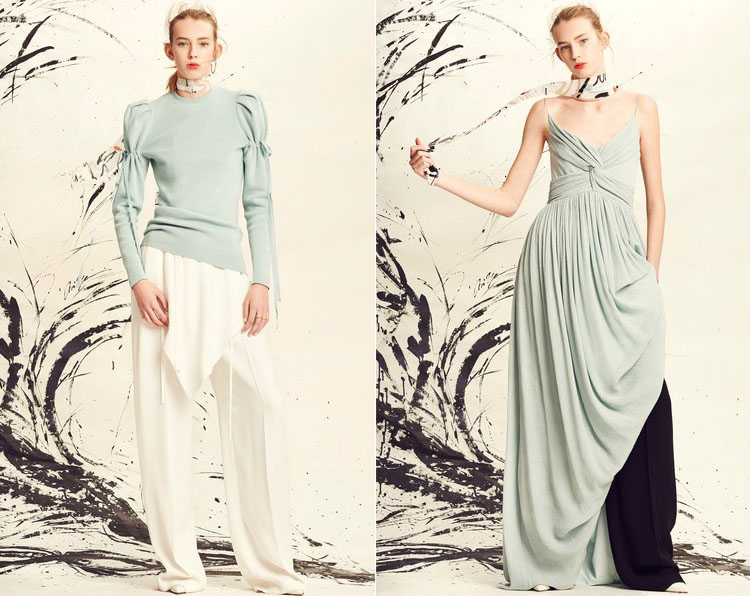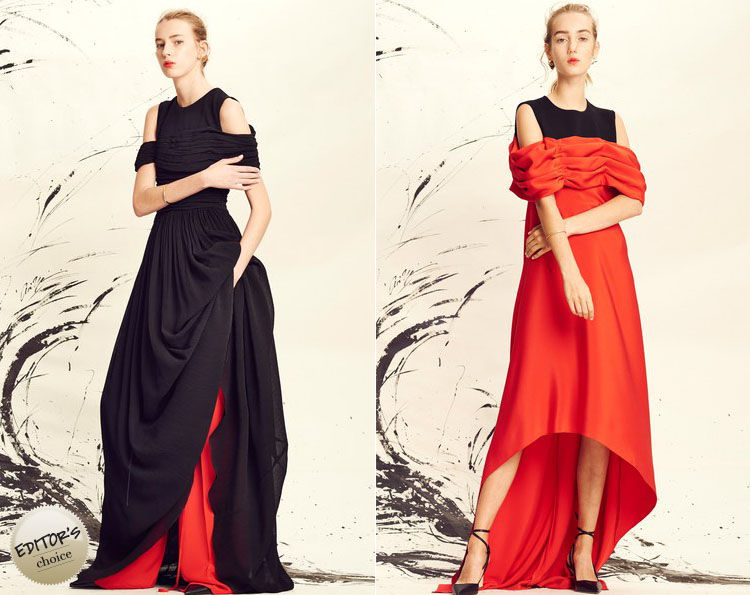 My favorite pieces, had a refreshing fluidity for summer and evening. Ruching, organic knots, statement knit sweaters, a pop of Adeam red, and elegant pleated chiffon — all a subliminal reference to to the natural loops in calligraphy. It's all meant to add a sense of ease in our fast paced lives— perfect for a woman, like me, who as the designer Hanako told me, "are omposed but yet at ease."
BEHIND THE SCENES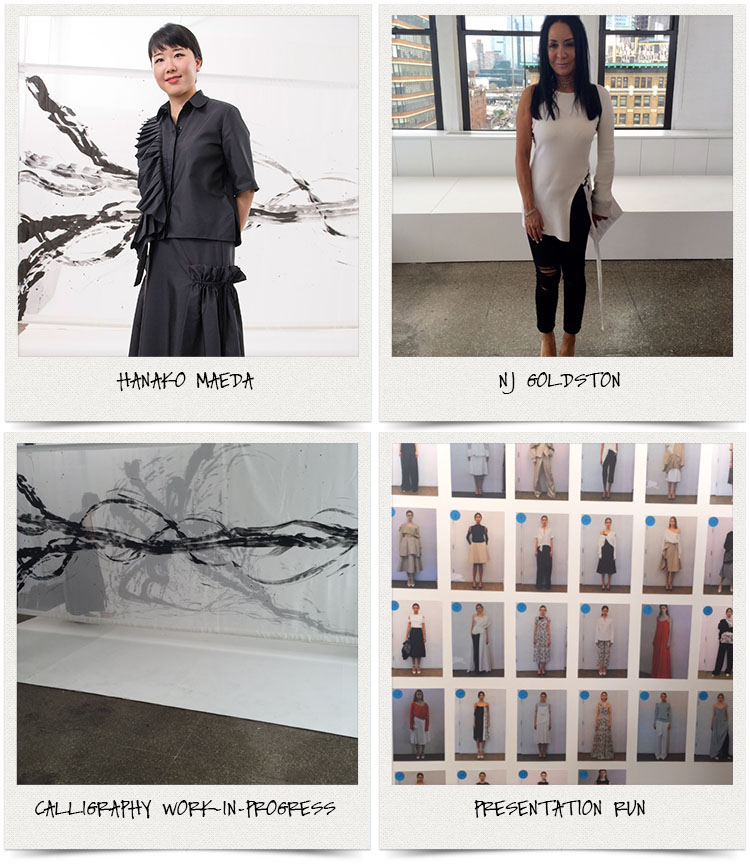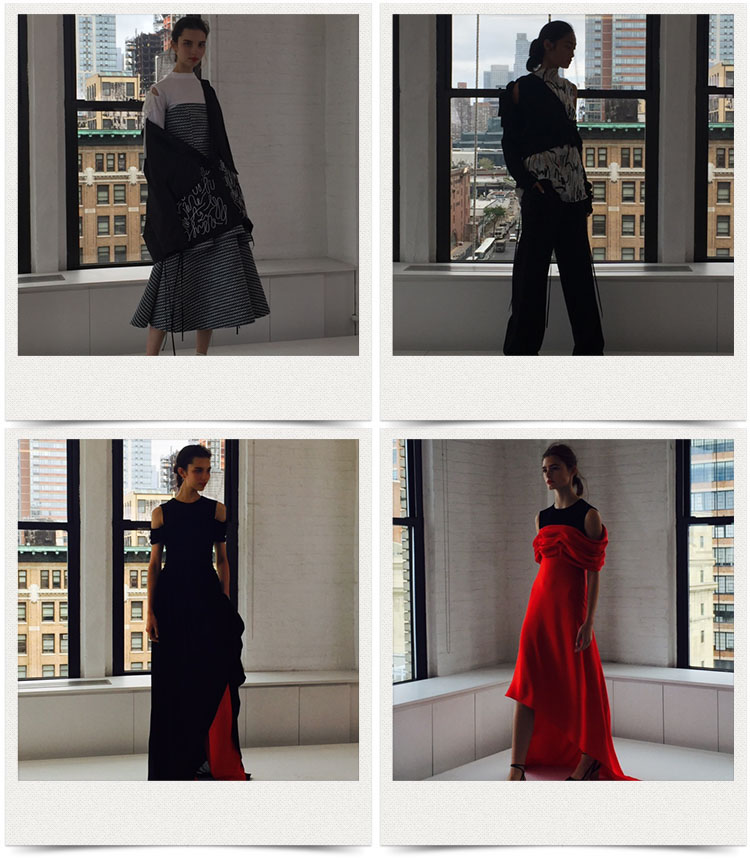 Finally, a designer who understands style and women. Love it. My names written all over this collection.
With Love From #NYFW
NJ Goldston, The Brunette