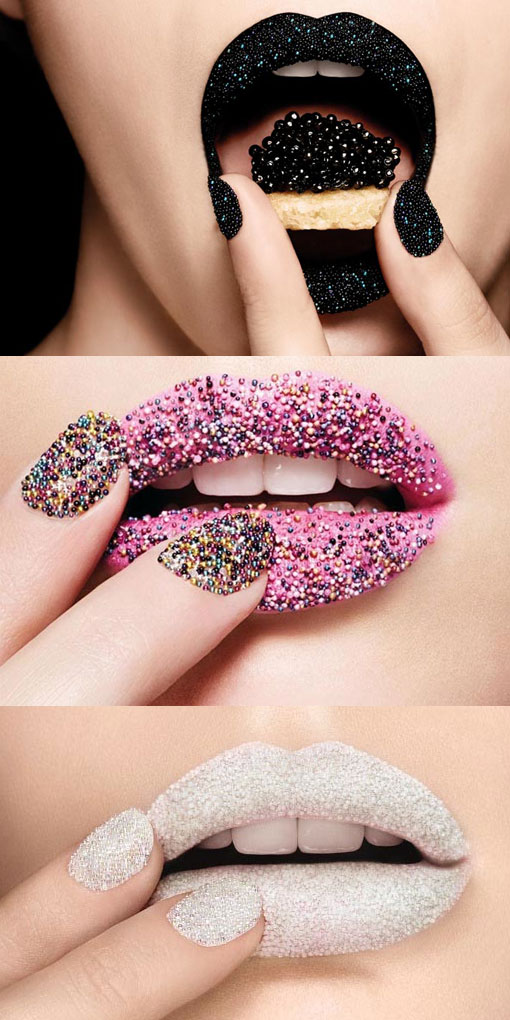 It's the hottest trend in nail lacquer and it's pretty much been sold out. But…it's back in stock!! Ciate Caviar Pearls in Black. F or a sweeter look, you can do the Limited Edition Caviar Pearls in Rainbow or Mother-of Pearl. So my guess is Astrid for Black Pearl; Rainbow Caviar for Kathryn, The Blonde; and NJ, The Brunette in Mother-of-Pearl (which might be a great bridal look too).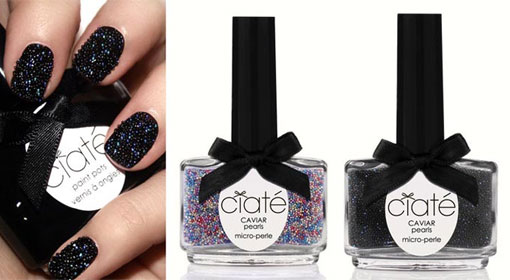 If you don't know Ciate, we thought we would share a bit of their history. Based in London, Charlotte Knight, founder and Creative Director of Ciaté, is one of the nail industry's best-kept secrets. Starting off as a salon based nail technician with her own chain of nail bars, she has since become one of the UK's leading session and celebrity nail technicians. With her experience working on fashion shows, magazine shoots and in her nail bars, she saw a gap in the market for a nail fashion brand that embodied everything she looks for in beauty brands in terms of luxury, sophistication, femininity and fun whilst keeping it affordable and accessible to all.
The inspiration behind the Caviar Manicure™ came about when Charlotte, Ciaté's Creative Director, was looking to create 3-dimensional nails for a front cover magazine shoot and wanted to develop something feminine, indulgent yet delicately extravagant. Bingo! Charlotte's editorial genius has launched a finished and daring effect that gives nails an instant sophisticated look that has hit the fashion world like a wildfire.
It's about a 20 minute process and absolutely worth the time. Here are the step by step directions. Go online to choose your color or kit from Ciate or Sephora. Individual Polish Pots are £9. or $15. Polish Kits are £ 30 or $25.
| | | |
| --- | --- | --- |
| | | |
| Work on one nail at a time and apply two coats of the enclosed Ciaté Paint Pot shade. | | Place your finger over the tray and sprinkle Caviar pearls over your painted nail ensuring you do this whilst the nails are still wet. |
| | | |
| | | |
| Once fully covered, gently press and compact the Caviar pearls into your nail bed to ensure durability. | | Place the mini funnel into the Caviar pearls bottle and tilt the tray over the funnel to pour in your precious beads. |
| | | |
| | | |
| Once finished, leave your nails to completely dry for 15 to 20 minutes. | | Voila! You now have perfectly Caviar manicured nails. |
NJ, The Brunette