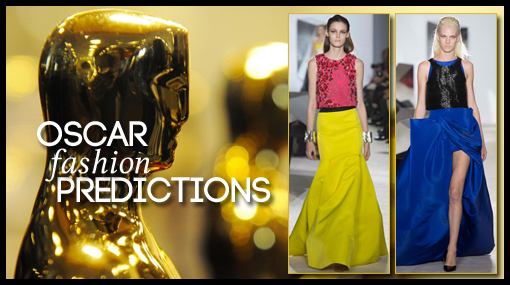 We can't resist making our annual predictions of which A-Lister might wear what Spring 2014 Haute Couture delight on the Oscar Red Carpet, the after-party circuit, and to the exclusive Oscar luncheon. Lots of ready-to wear gowns might also literally make the cut from designers such as Monique Lhiullier and Givenchy, but we thought we'd limit our opinions to the recent Haute Couture collections. It's all in good fun. Remember, these ladies are in the spotlight and are dressing for the photo op of a lifetime, so they'll play it elegantly safe and have access to anything their heart's desire. They then make a quick change and bring sexy back for the Oscar After-Parties.
Our first guess is always Jennifer Lawrence in Dior since she's under contract with the house. We assume they'll take a runway look and turn out something very exclusive for her as most of these designers will for A-list celebs. By the way, in recent years, the received wisdom on Couture is it's basically just a promotional device for a brand's perfume.
Cate Blanchette always goes for something elegant with a modern twist and often with dramatic color. Since she's the front runner, we suspect she might have the standout look of the night or may go with something from Armani Privé that we haven't seen on the runway.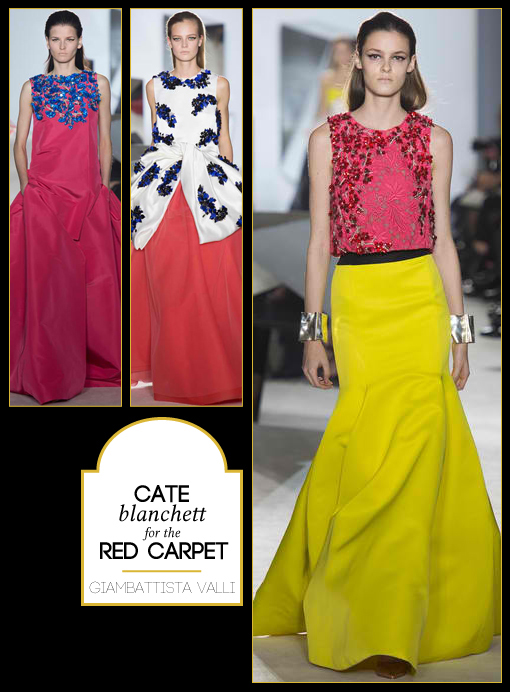 This awards season Amy Adams seems to be having lots of fashion fun channeling a bit of her American Hustle character with plunging necklines. Let's see if she keeps the trend going. Valentino has lots of great options and we think she'll take one of their Spring looks and do something in their signature red for Adams. However, since Katy Perry just wore one of their gowns to the Grammy's this could be a risky bet. For the after parties, Adams has the bod and the attitude to go with Versace. I'd personally love to rock one of those $100 000+ gowns for The MET Gala this year.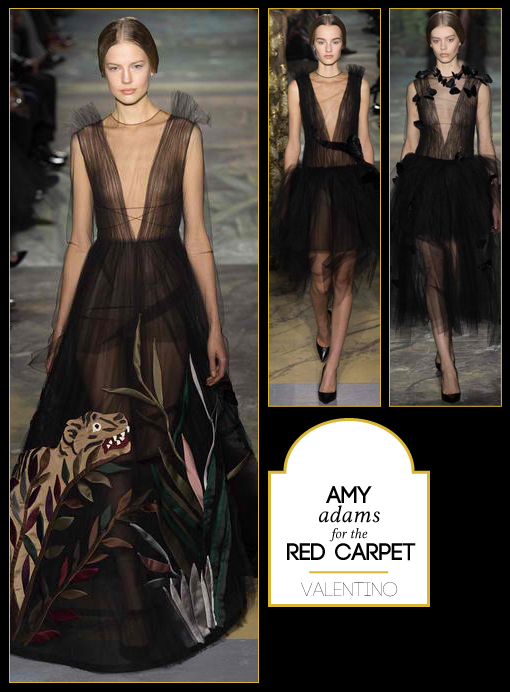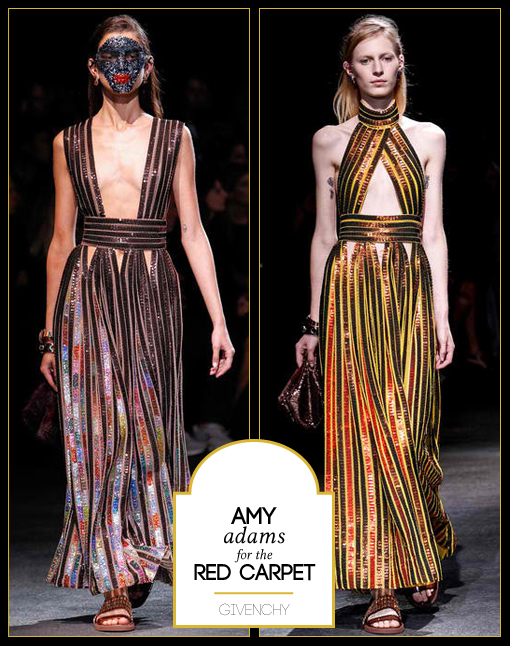 Although we expected to see Ms. Adams in this gown, Cate Blachette, The Blue Jasmine star popped up at the AACTA Awards in Sydney, Australia in this sequined Givenchy stunner that has also recently graced Vogue and Harper's Bazaar. As we expected, it wasn't just the glittery fabric that caught everyone's eye, it was also the plunging neckline.
Sandra Bullock and Julia Roberts have stepped out of their comfort zones lately (and we love it), but we suspect they'll go a bit more old school (and Julie usually loves a bit of a sleeve) for the big night. The Red Carpet's new fashion darling, newcomer Lupita Nyong'o of 12 Years a Slave, is all about color, color blocking, and clean lines. We think she might even opt for Giambattista Valli.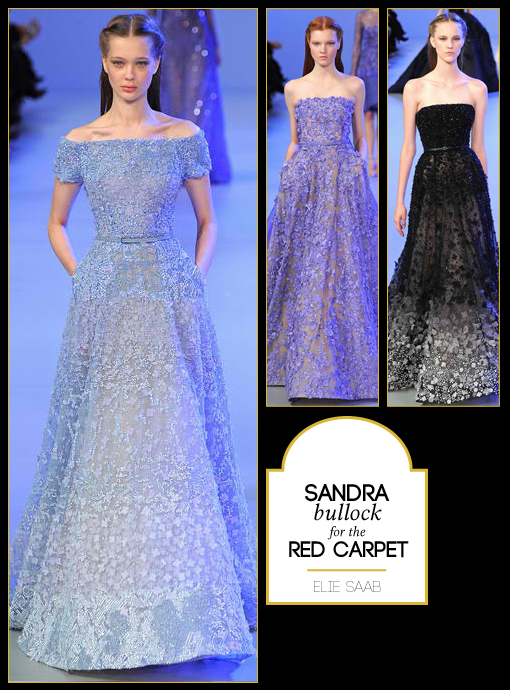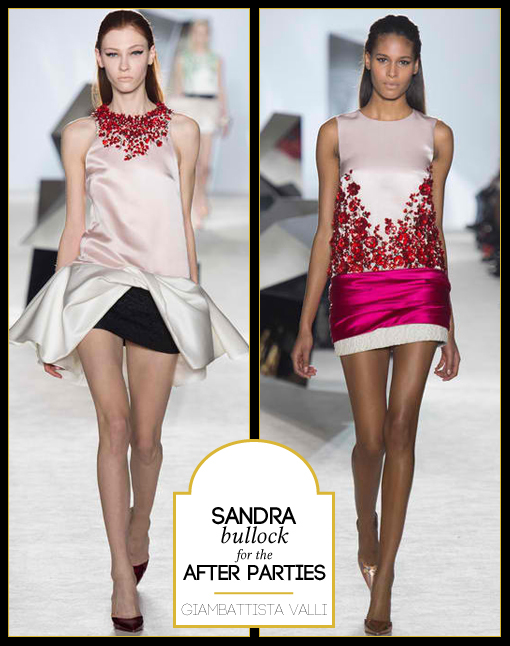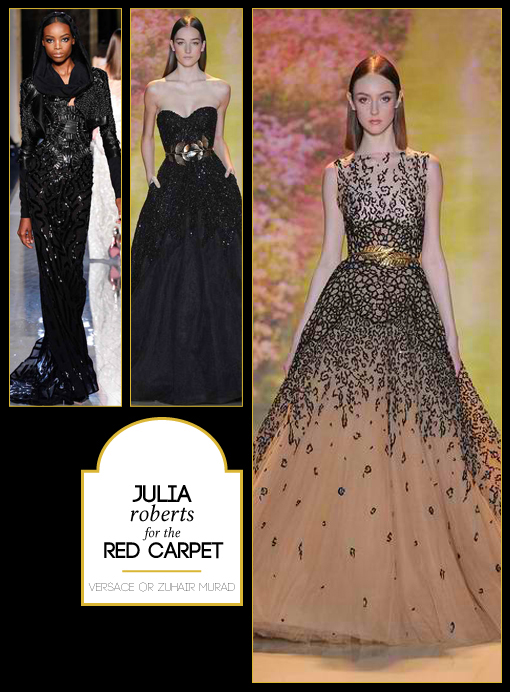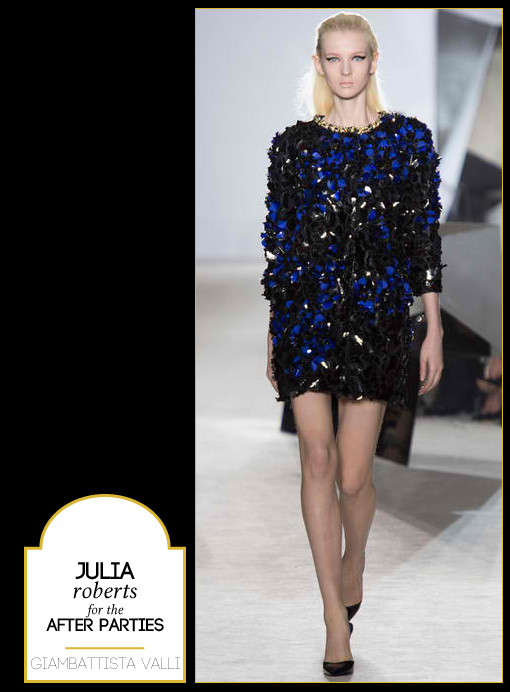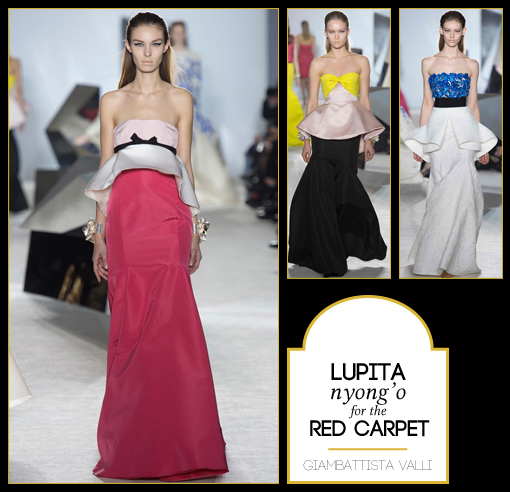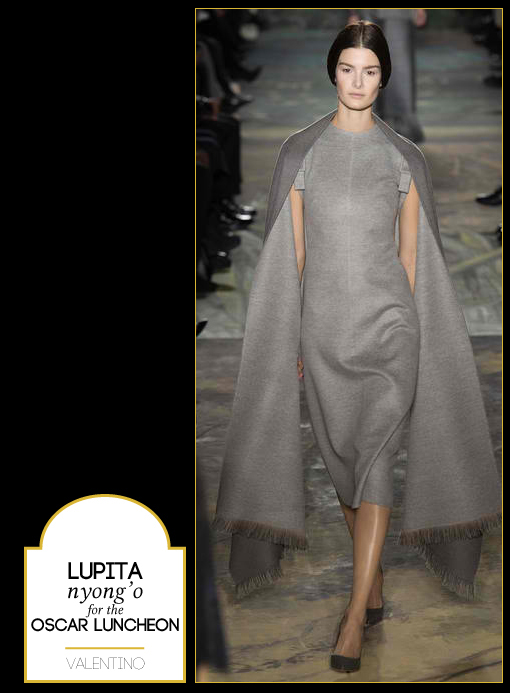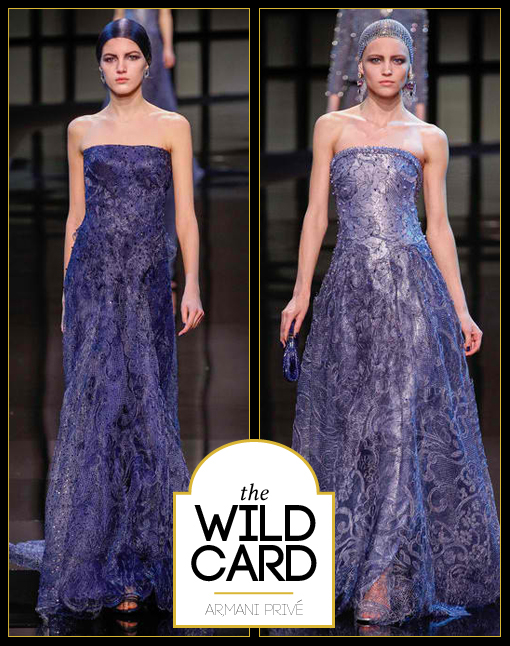 Finally, Armani Privé owns the Red Carpet so they're the wild card as many a celeb will be in one of their drop dead, custom made couture gowns. We'll be sure to make a tally. It's all in good fun!
Let the guessing game begin.
With Love From LA,
NJ, The Brunette and David Soriano, Contributor