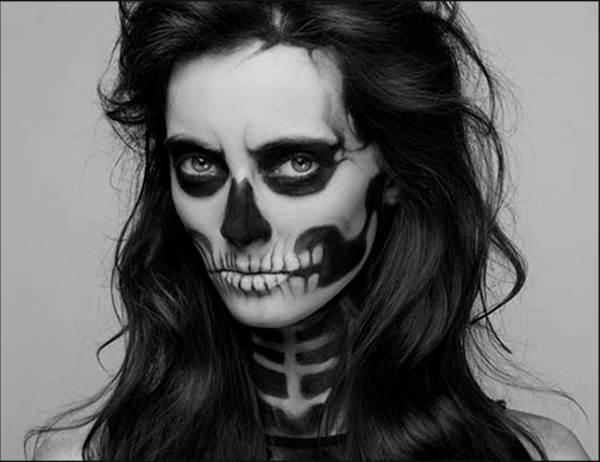 This year for Halloween, why not try something different? For those of you who love to do your makeup, heres an exciting challenge for you. Change it up from the typical costume and try something completely new – no dorky costume needed! Wear all black and try out some of these scary makeup looks. From an extremely scary skeleton to a subtle touch of leopard, this year all thats required is some black eyeliner and patience.
Read on to check out some of our favorite spooky nails to sport this haunted Halloween!
These makeup ideas are simple enough to do on your own, yet edgy enough to stand out in a crowd! Makeup lovers, go crazy! And if your not such a makeup wizard, our friends over at Vincent Longo laid it out for us. Two easy looks that you can achieve by following their step by step process. Between a subtle mod glam look or a leopard print eyeshadow, either way your sure to be standing out this Halloween.
Below are some spooky nail art inspos that we've found, that are both cute and creepy… Ooo, we likey! It's not too late for you to join in on the fun and get the look. Try a little nail DIY yourself, or take one of these fun photos into your nail salon and get festive!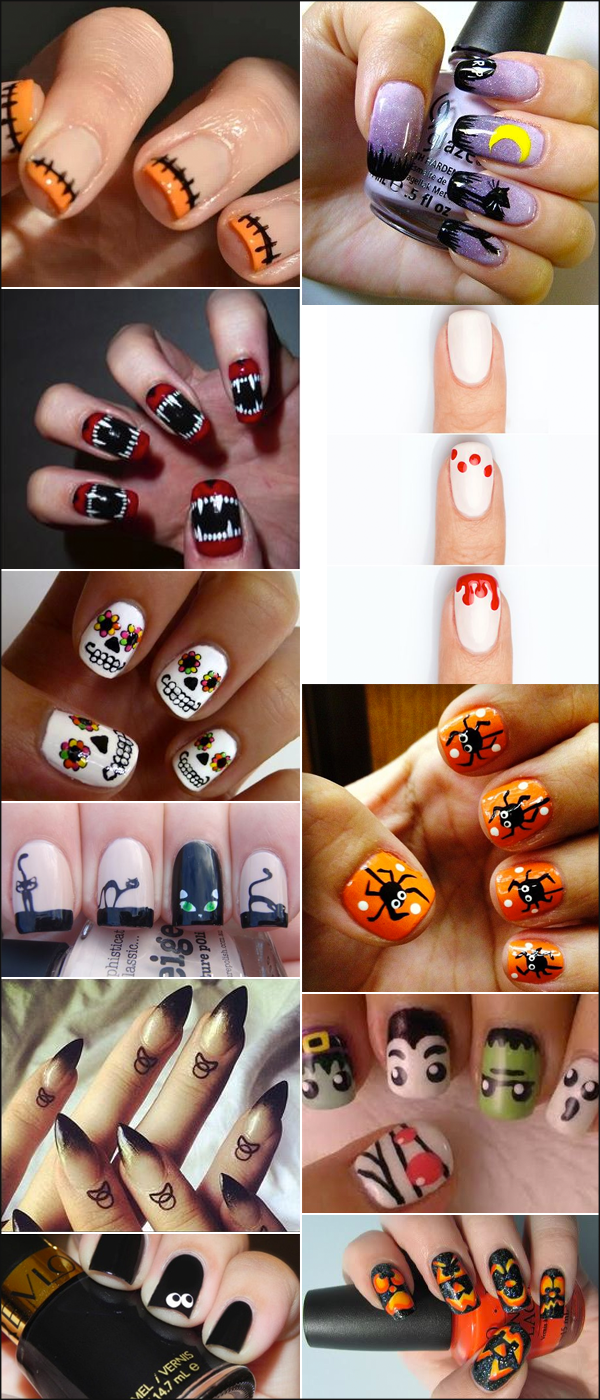 Have a spooky and safe Halloween!!
xo,
-Lauren, The Blondette.