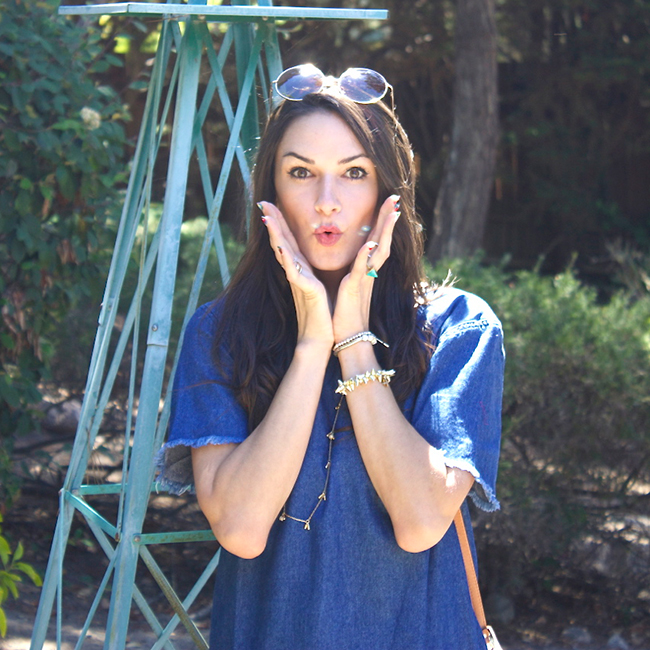 We've already familiarized you with the season's best denim dresses, but recently, one style in-particular has become it's own trend all together. Meet my new summer staple, the raw hem denim dress. Last weekend, as I once again traveled to Northern California, it was packed in my carry-on as my go-to wardrobe solution.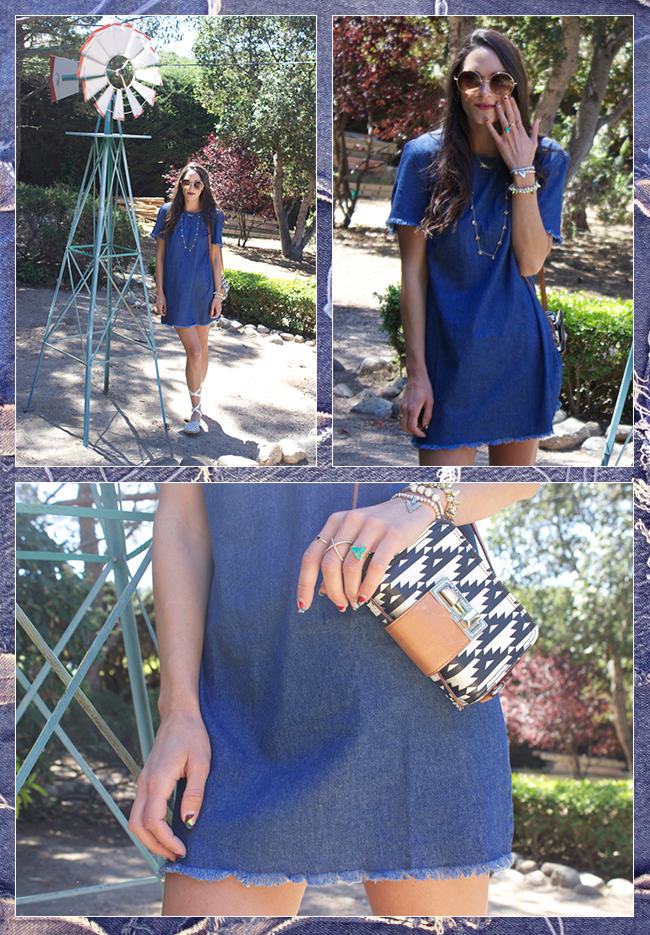 Why? It's an effortless look with the just the right amount of texture plus the perfect blank canvas to dress-up or dress down with accessories. I went semi-casual with espadrilles, layered jewelry, and a patterned cross-body bag. But you can even do heels or tennies to change the look up.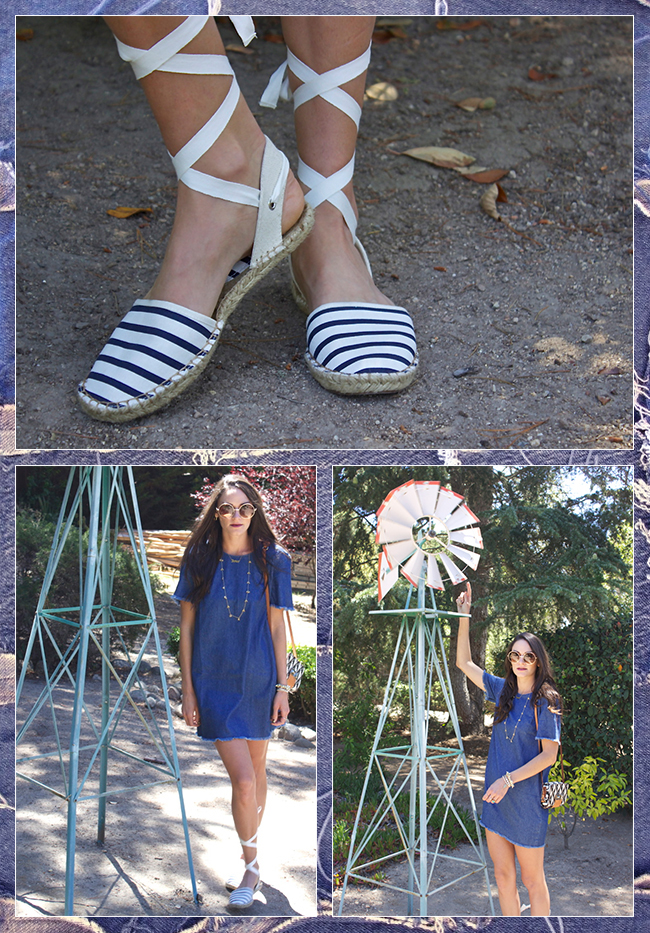 If you're a DIY junkie, this is a perfect look to channel your inner designer and give new life to an old piece in your closet. If you'd rather just keep it simple, you've come to the right place! Shop my entire look below.
Xx. Jadan Huter