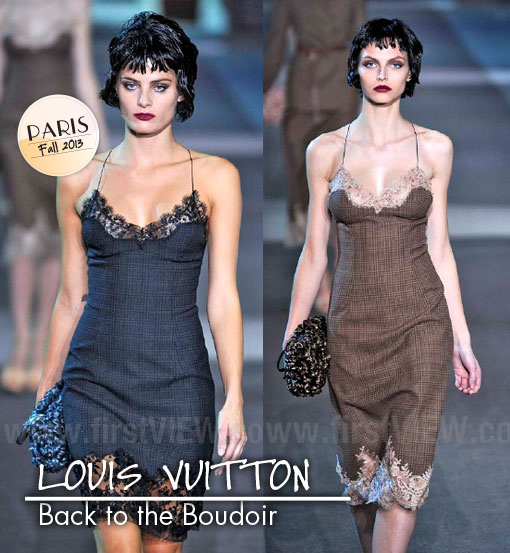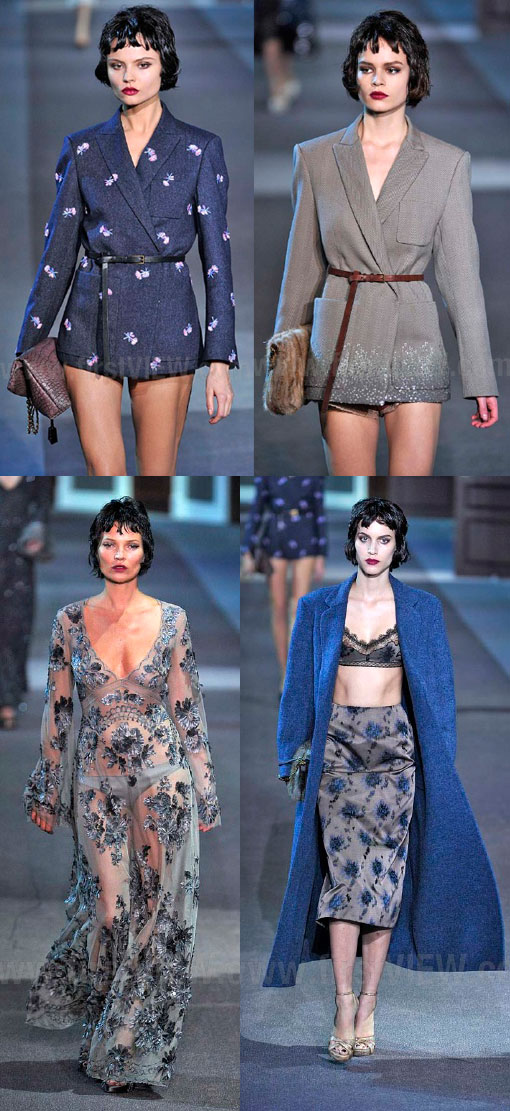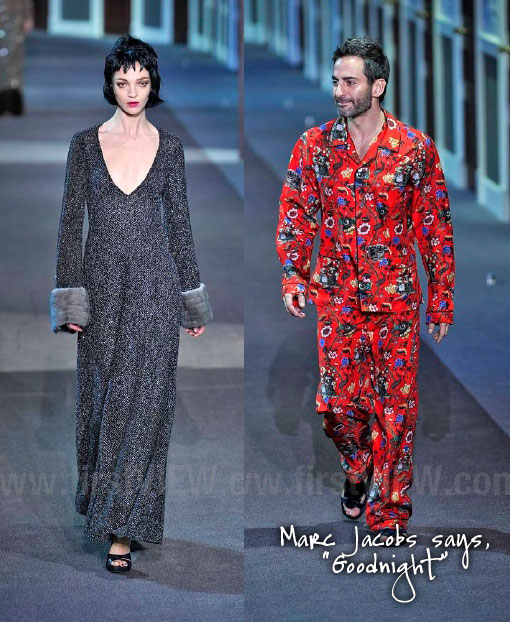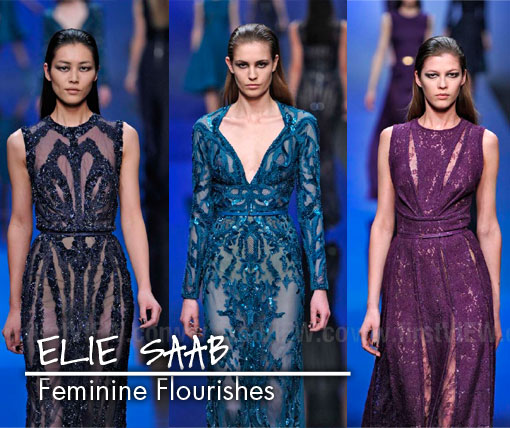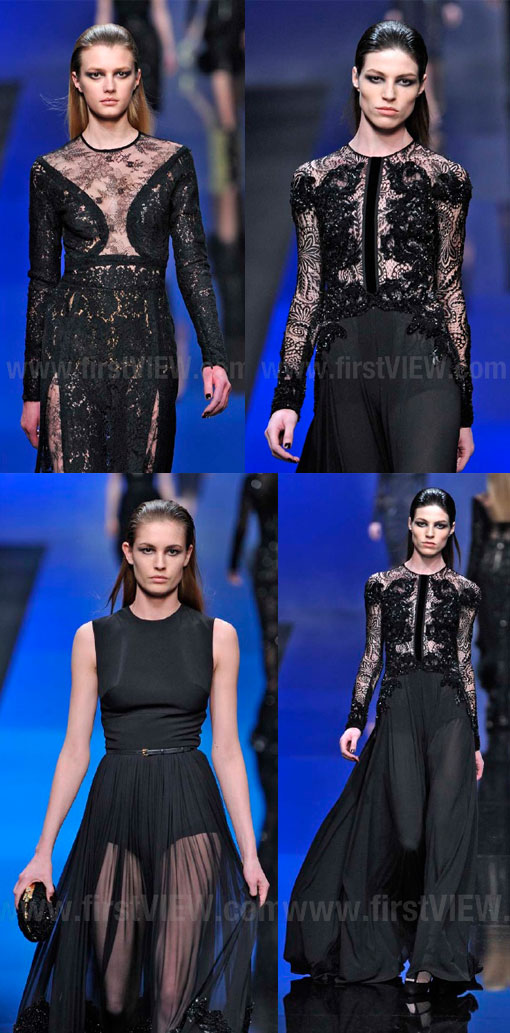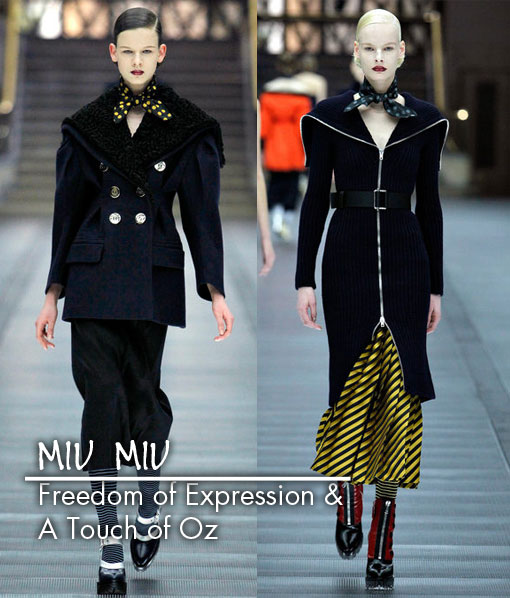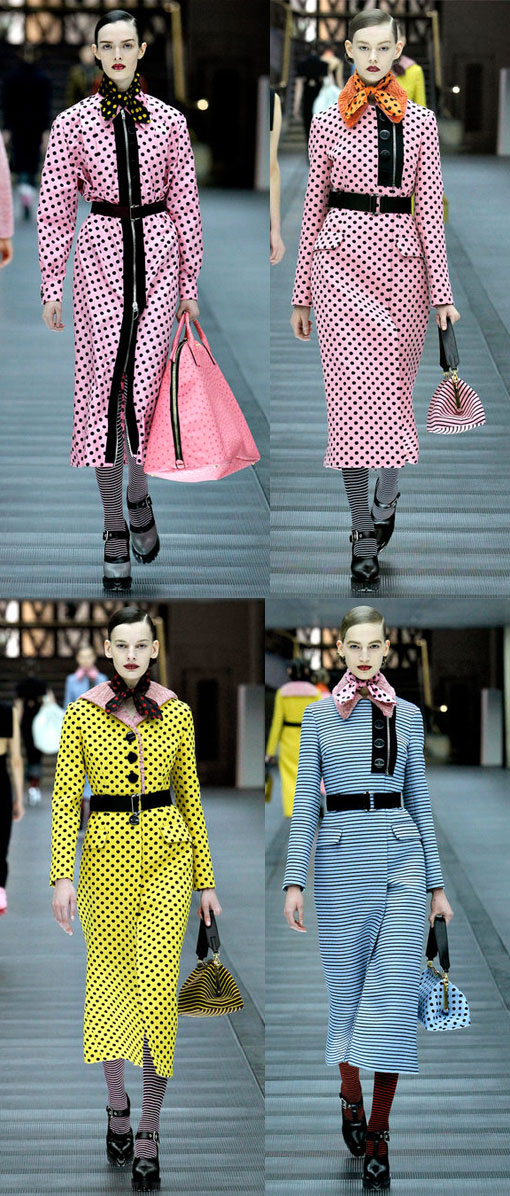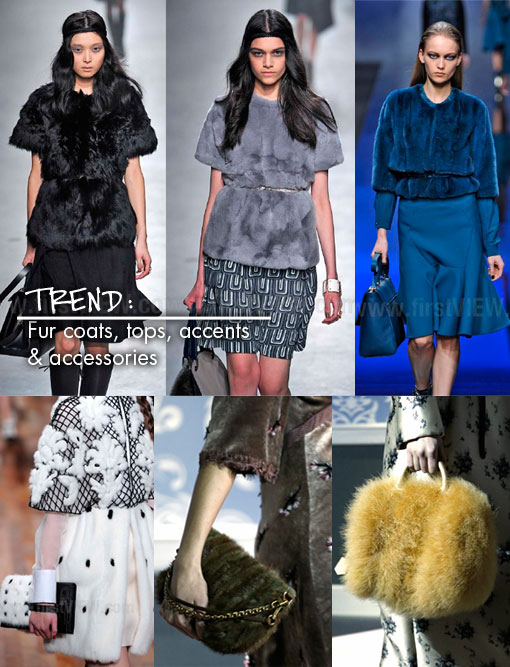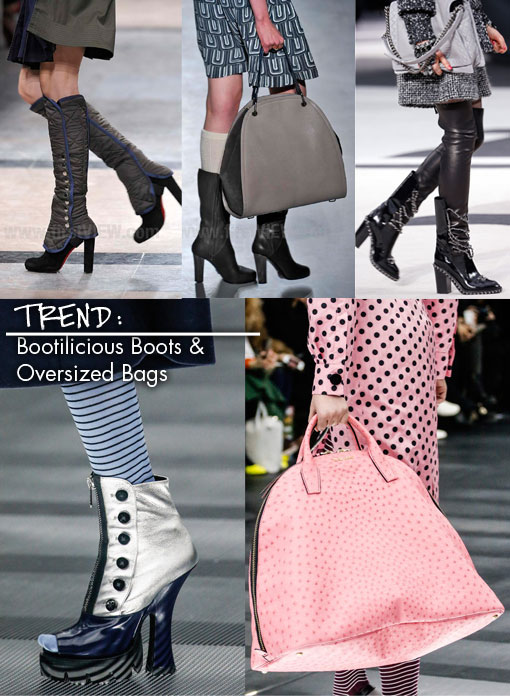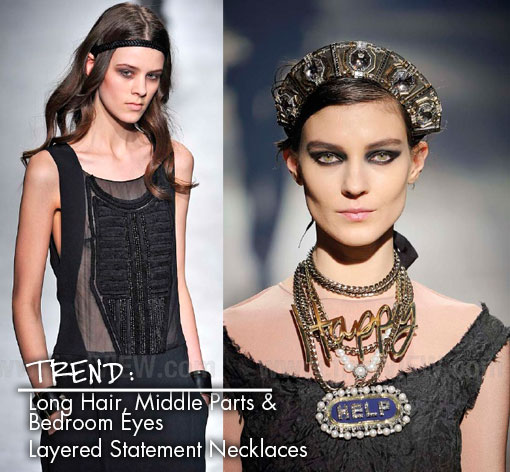 Weeks and weeks and weeks of amazing collections from New York, London, Milan and Paris took their final bow with a feminine flourish from Louis Vuitton. Using lingerie and a reference to the boudoir, including hot red lips, Marc Jacobs will probably get the man in your life to swoon when you make an entrance. Many of the looks included stunning fur accents from cuffs, coats and signature LV clutches to their signature "Speedy" in a wide array of autumn tones.
Elie Saab was thinking similar thoughts as he sent out sensual evening gowns in heavily embellished lace and strategically placed sheer panels. We are sure these will end up on the Red Carpet in coming months with hair and make-up having a bit of the Kristen Stewart vibe.
Femininity took another turn with Miu Miu. Mrs. Prada exercised much more free "reign" with a collection that seemed to be all about joy and a women's freedom of expression. Who doesn't feel that way when they look at polka dots, pink, and scarves representing a "Frenchness". Is it just me; but, we sensed a well-timed ironic drop of "OZ". It was all in good fun because maybe we should be all be walking a yellow brick road of our own creation.
Finally, whether you approve or not, fur is a huge trend this season starting with multi-colored or elegant jackets and tops, bags of every kind, accents, cuffs and coats. Out-of-this world boots completed many a look, and big, mulit-layered chained-linked necklaces along with over-sized bags in exotic skins also seem hot for next Fall. On the beauty front, long hair with middle parts, smokey eyes and pale or heighten red lips looked fresh.
Since it's Friday, like Marc Jacobs we're saying "Goodnight" from the shows and curling up in our pj's. 'Till tomorrow. We're fashionably exhausted.
xo
NJ Goldston, The Brunette & Ashlee McNulty, Brunette Contributor