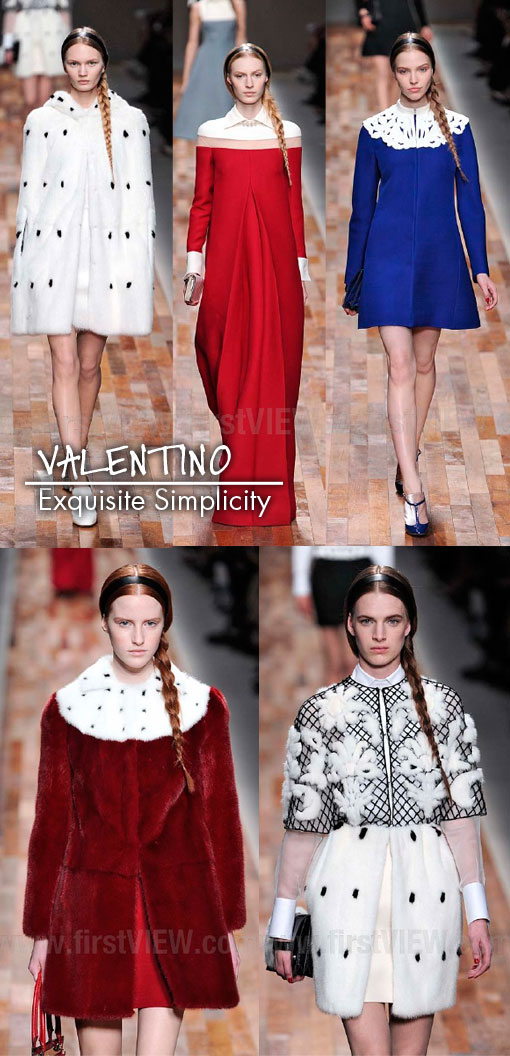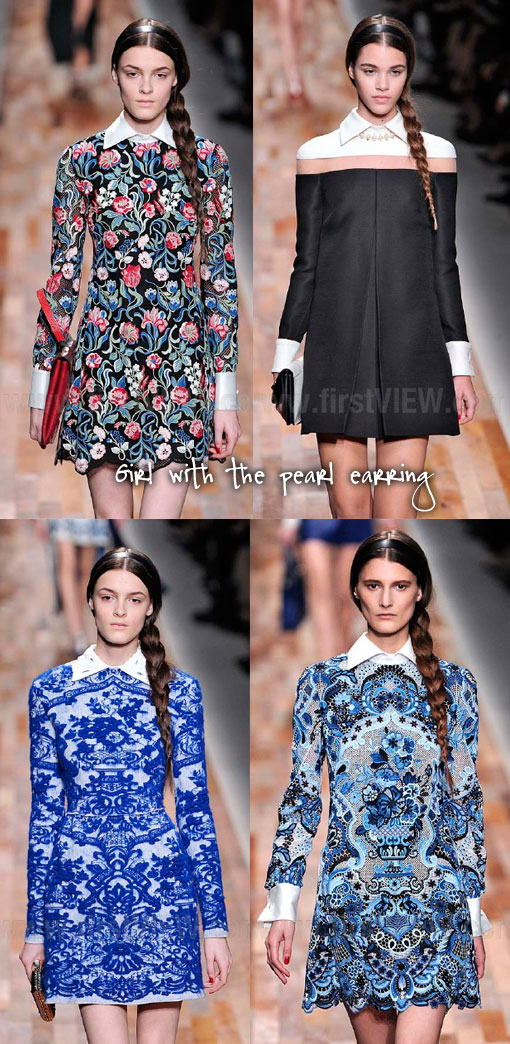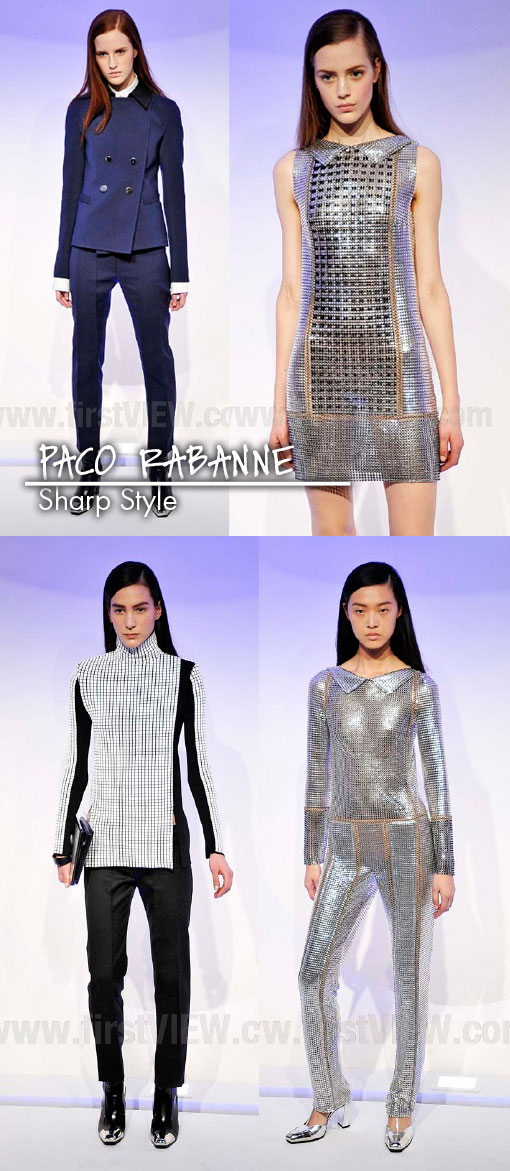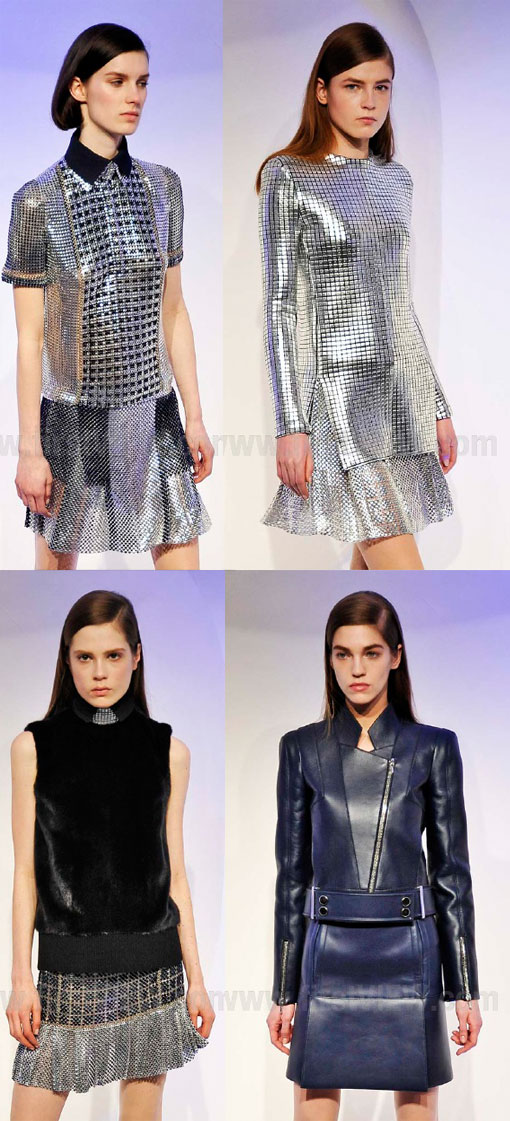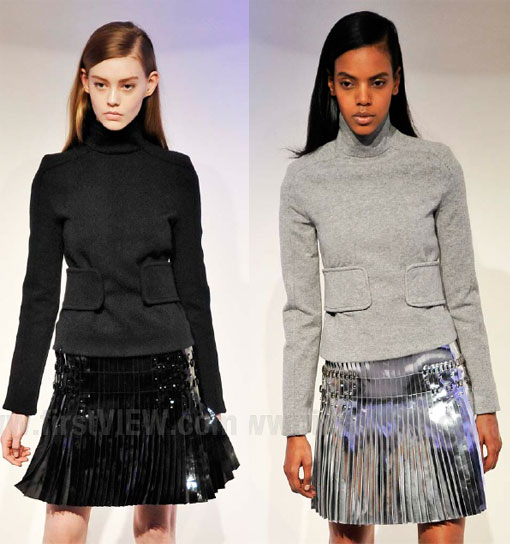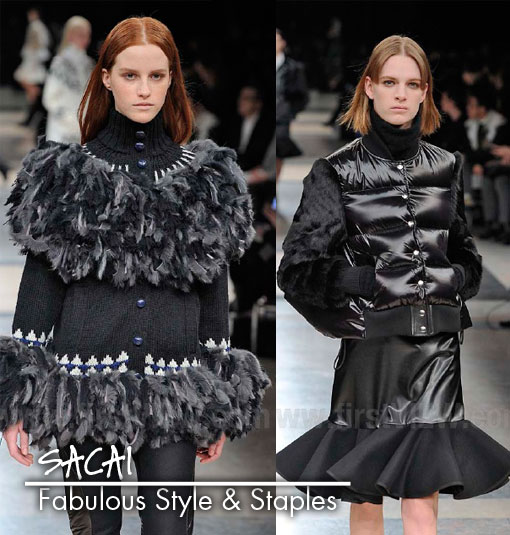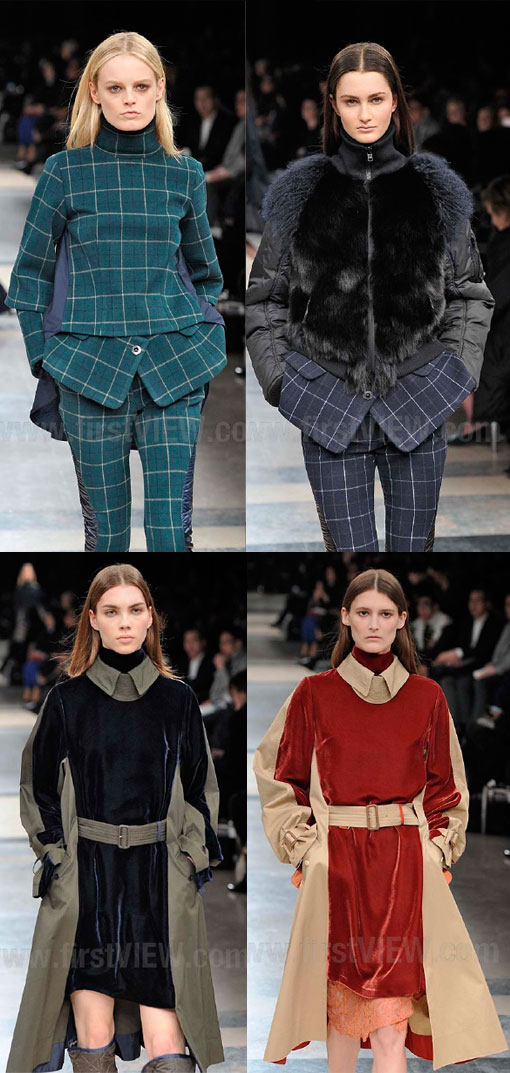 Contrast is always so exciting at the Paris Fall 2013 runway shows. Valentino versus Paco Rabonne versus Sacai. A perfect mix of equally elegant looks, all beautifully designed, and distinct creative takes on modern style. Each line is trend-right. Did they all get the same memo requesting luxurious fabrics and furs in extraordinary colors and treatments?
Valentino wowed with a take on a "Calvinist" simplicity that is reminiscent of Scarlett Johansson and her portrayal of "The Girl With The Pearl Earring"; Paco Rabonne, possibly channeling a bit of Pierre Cardin along with chain maille (again another collection that has "Punk" and The Red Carpet on its mind ) delivered a fresh version of sharp style, and Japanese designer Sacai (one of my personal favorites) gave us elegant twists on her fabulous gift for creating the perfect wardrobe staples.
I can't wait to see who will be wearing these looks. My guess is Valentino for Young Hollywood, Paco Rabanne for the fashion glitterati and Sacai for working fashionistas. One last thought. Grow your hair. Long locks with a middle part is trending for next fall.
xo
NJ, The Brunette