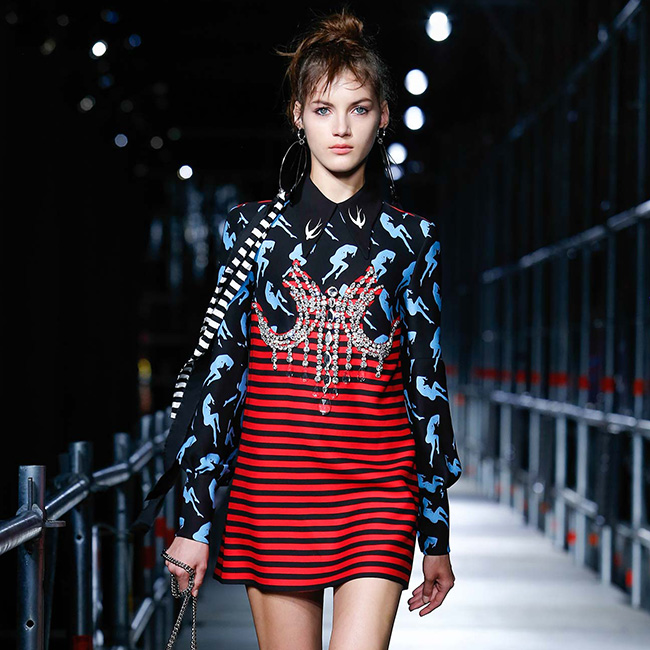 There's a small, wonderful group of my friends from LA that make their way to Couture Week in Paris every July (and so do I on occasion) and then head straight to the exclusive Dolce & Gabbana invite only Couture show a few days later. This year it will be in Portofino and lots of gold is involved. In the days ahead, we'll take you inside and you can live vicariously and we'll be giving thumbs up and down for many of the runway looks. It's all in good fun and feel free to chime in. I'm a Prada girl so I was tickled pink that Miu Miu Resort 2016 (an they're always the last to close out the RTW) led the way to kick off the week. Mrs. P's definitely got her groove back.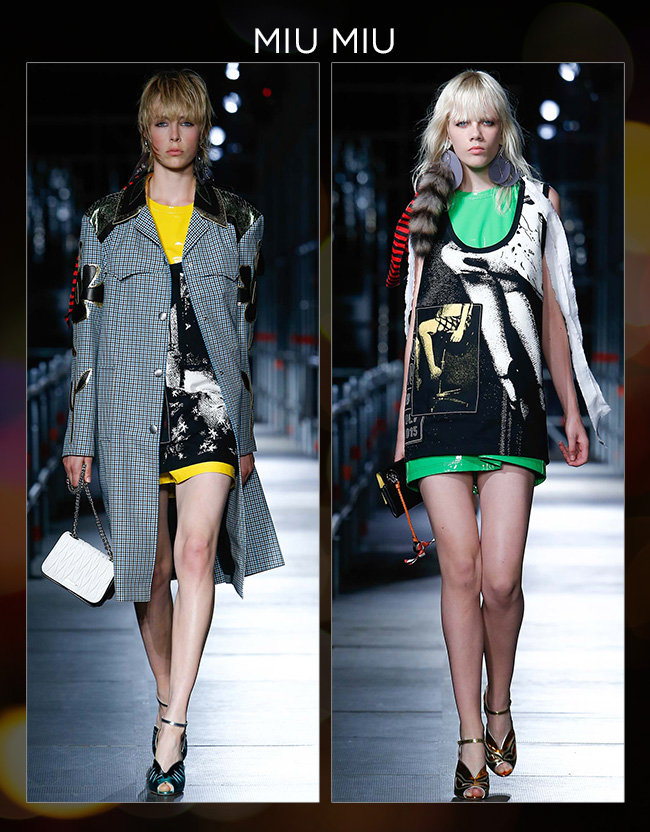 However, as there is almost a Gatsby-esque indulgence to it all, I'm fascinated that we are watching this against the backdrop of Greece (and Puerto Rico) and the domino monetary issues that will ripple through the worldwide economies and the EU. Wait 'till everyone finds out how some of the hedge funds thought there would be support that has yet to materialize. Fortunes will be made in lost if you've bet the wrong way. Will the real customers spend or this is all for show? Remember, all the glamorous, wonderful people in the breathless media photos are being dressed and the clothes go back at midnight like Cinderella. It's up to the regular folk to support it. Will they woo us as economic concerns build? Only time will tell. In the meantime, there's over 1,700 billionaires in the world so we'll leave it to them. Enjoy.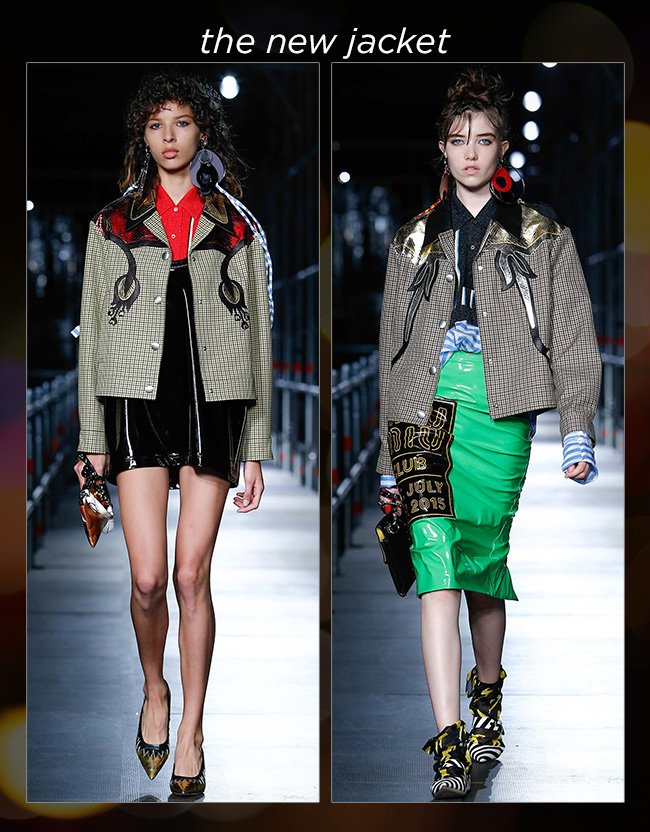 Yup. This is the new jacket that everyone or a version of it will be wearing about six months from now (or when it's a wee bit warmer after another brutal winter).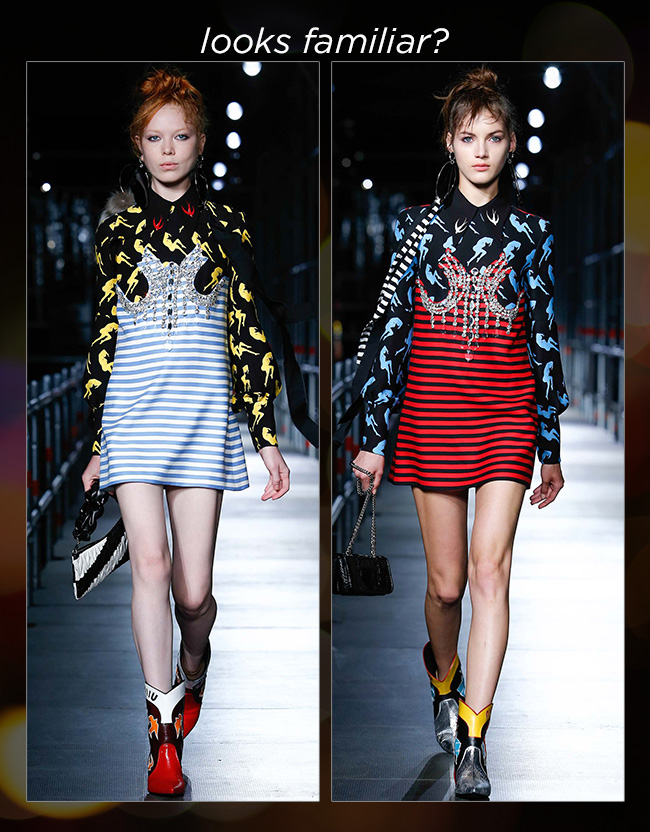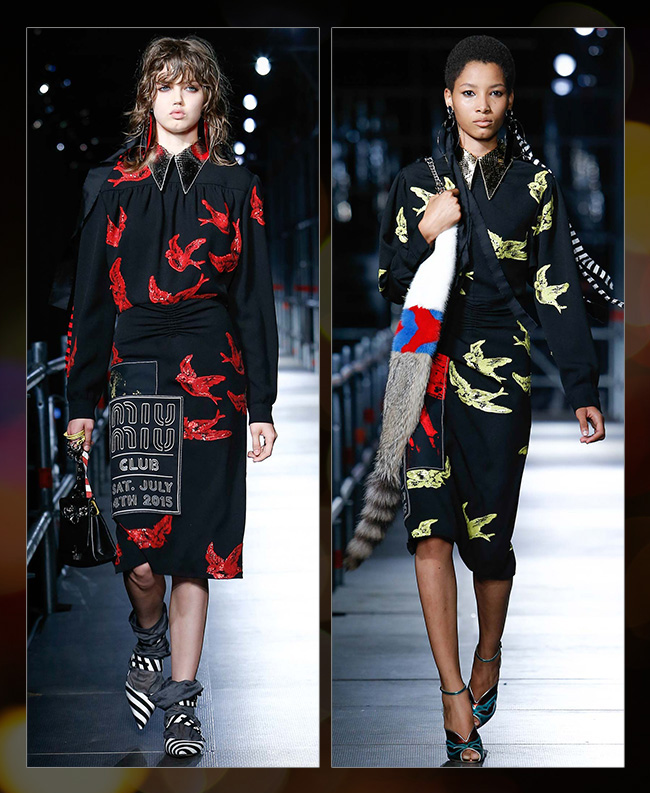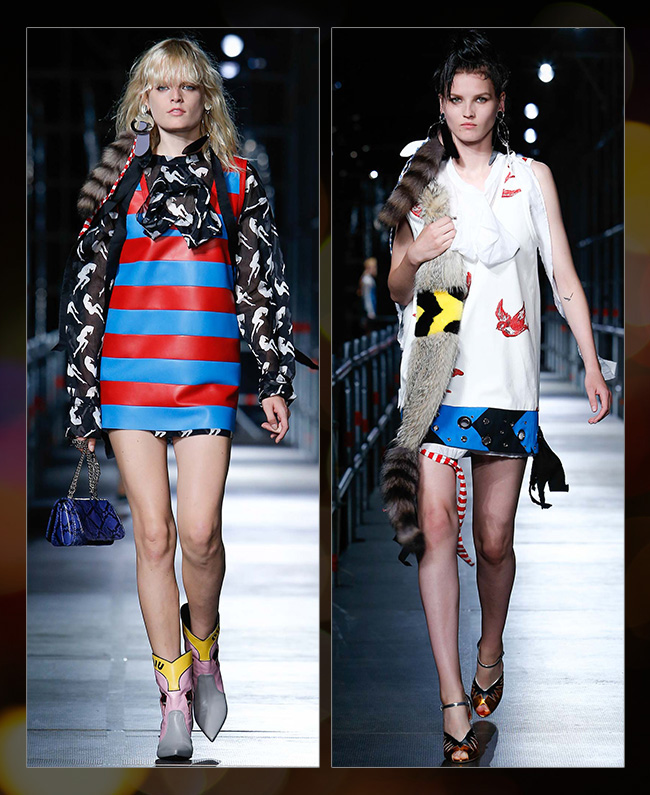 I'll say what no one else is saying. The beloved Mrs. P is the master of mining the archives. For us in the know, she's tripping on her Miu Miu Spring 2010 collection, which is my favorites of all time. She's revisited some of the fabrications and embellishments in new ways plus added a twist on the Prada boas from the famed bananas collection. Good move. I love the latest interpretation. A Devil Loves Prada moment, wouldn't you say?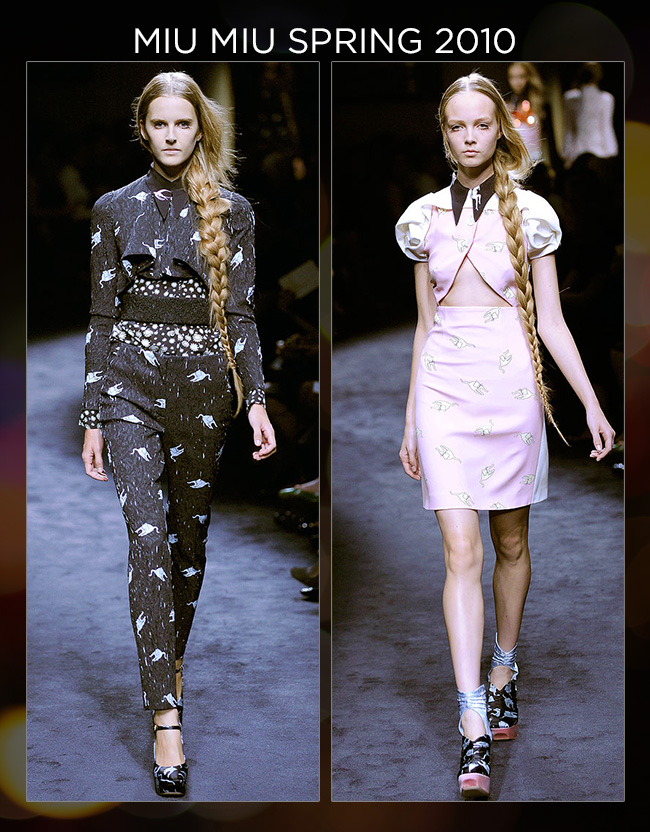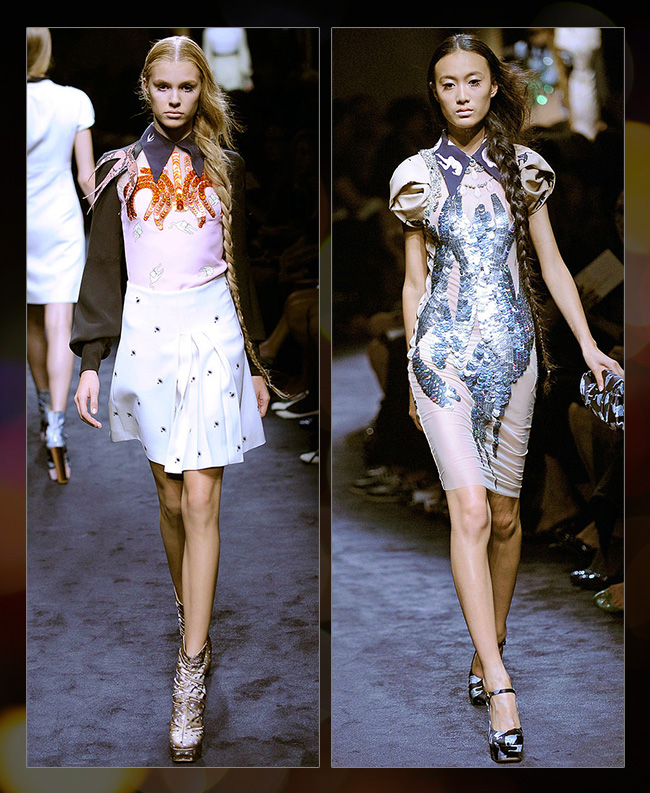 Not so new news flash. Women are not dressing up the same way. Couture or no couture. So why not channel it into couture? That's exactly what Donatella Versace did (and once again the fashion press may not agree with me) with her aptly named "Tattered" Couture Collection. First off, I am sure we'll see Kate Hudson in one of these looks in no time but more than that, beyond being figure flattering, the collection is sultry and sexy in a whole new stoned out Woodstock bohemian kind-a way. You just wouldn't wear it to Max Yasgur's 600-acre dairy farm near Bethel, New York but I'm sure we'll be seeing some of these beauties on the Fall Red Carpets in Hollywood. Which one will be on Kate Hudson?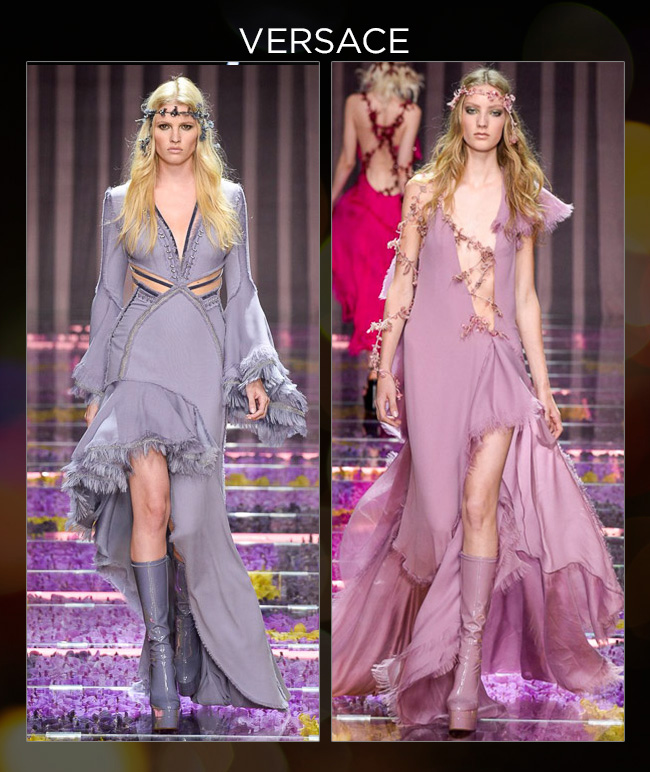 It was all still signature Versace with cut-away body flattering boning and thigh-high slits; however, why not combine floral crowns and platform go-go boots and sandals to pull it together along with the best models in the biz? It worked!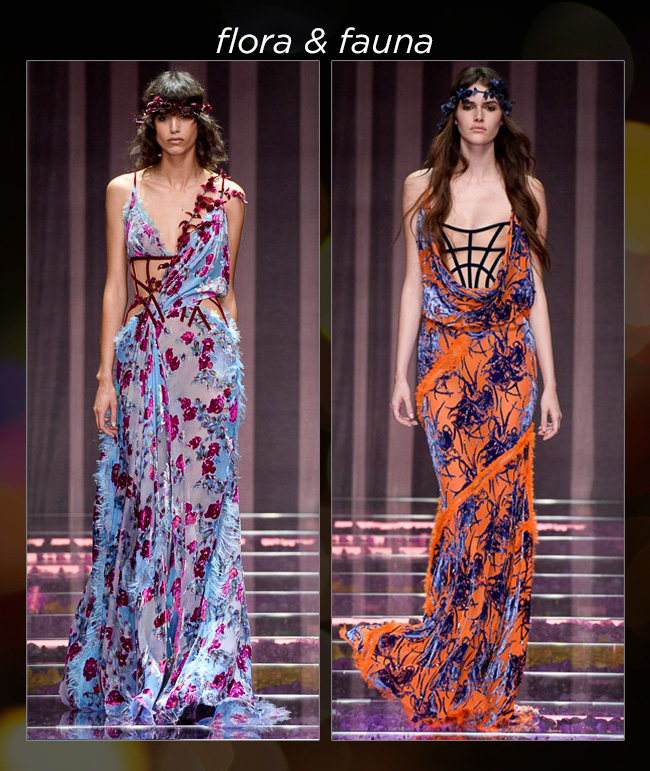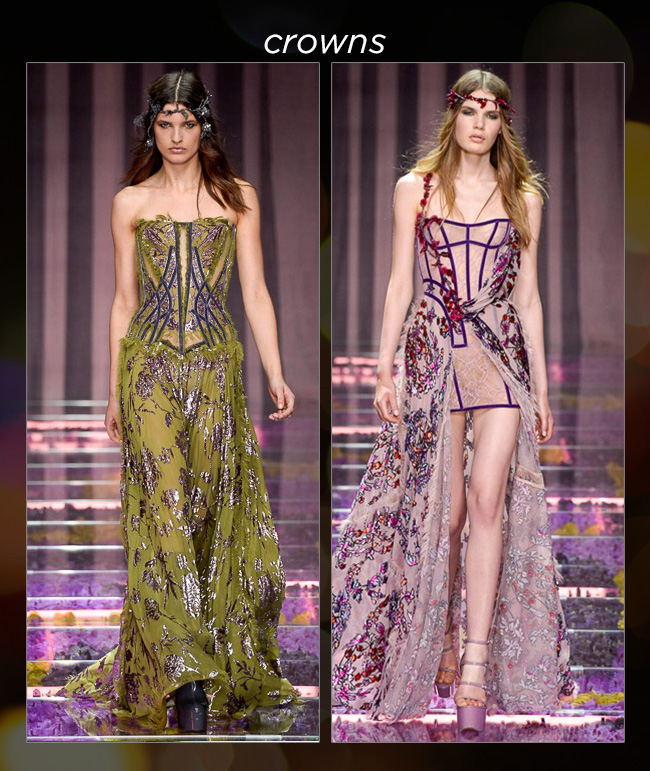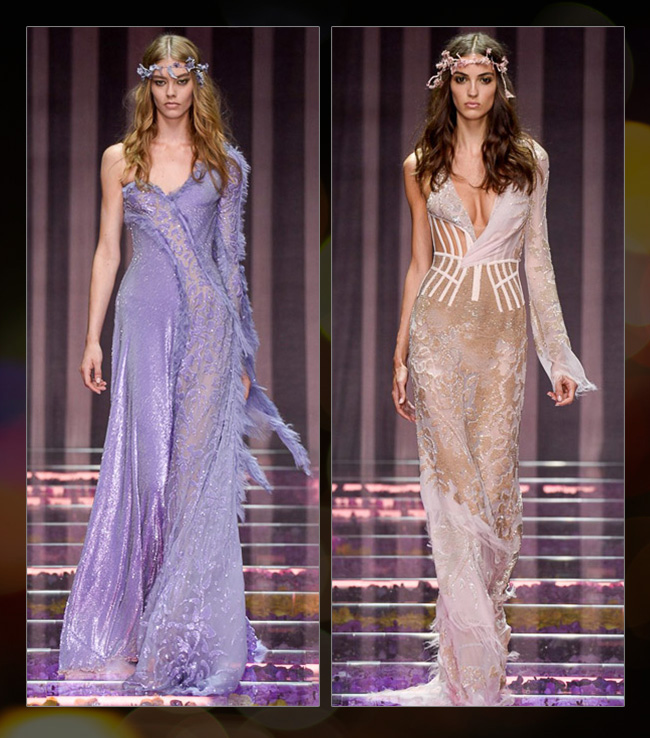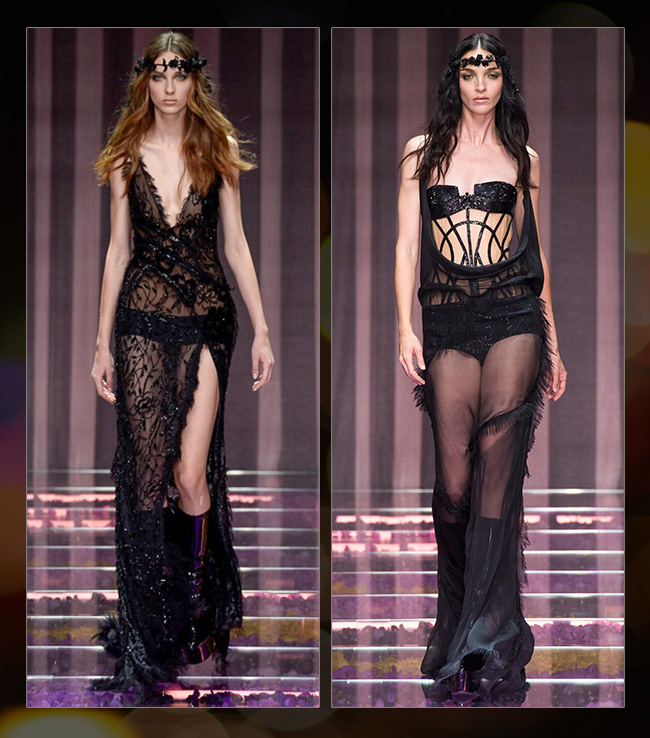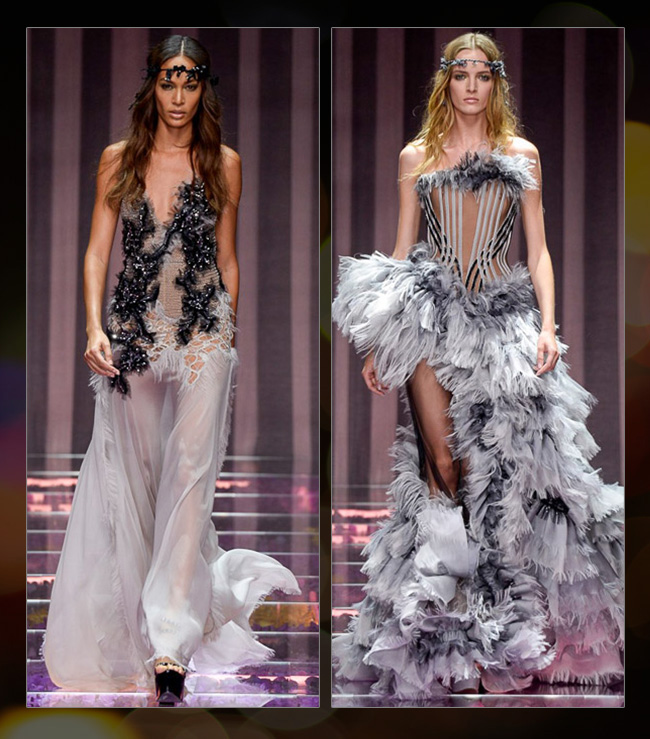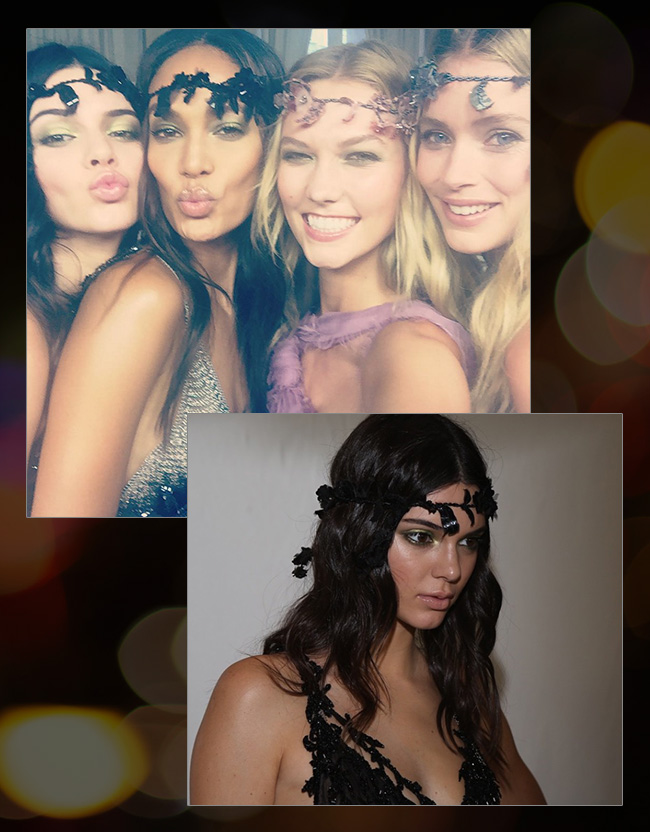 I'd say the nymphs from the forest look pretty good.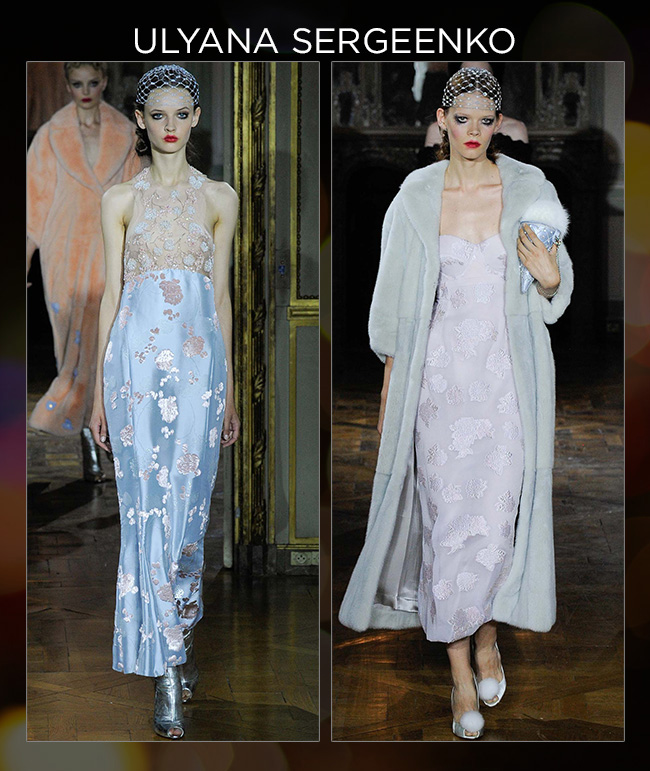 Not as well know but still part of the elite Couture group, Ulyana Sergeenko had a few looks a limited group of Hollywood stylists might grab in the months ahead. However, they're not as mainstream so the risk factor is there big time. I do love the shoes.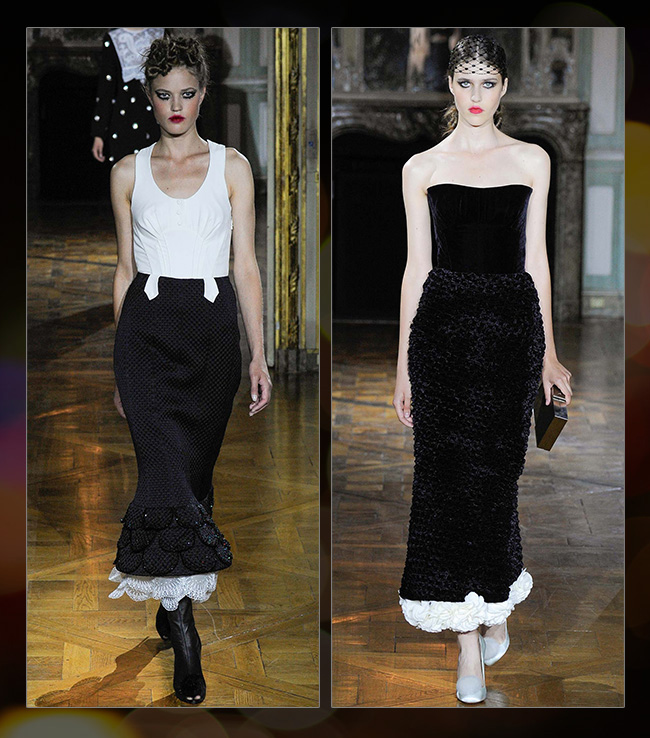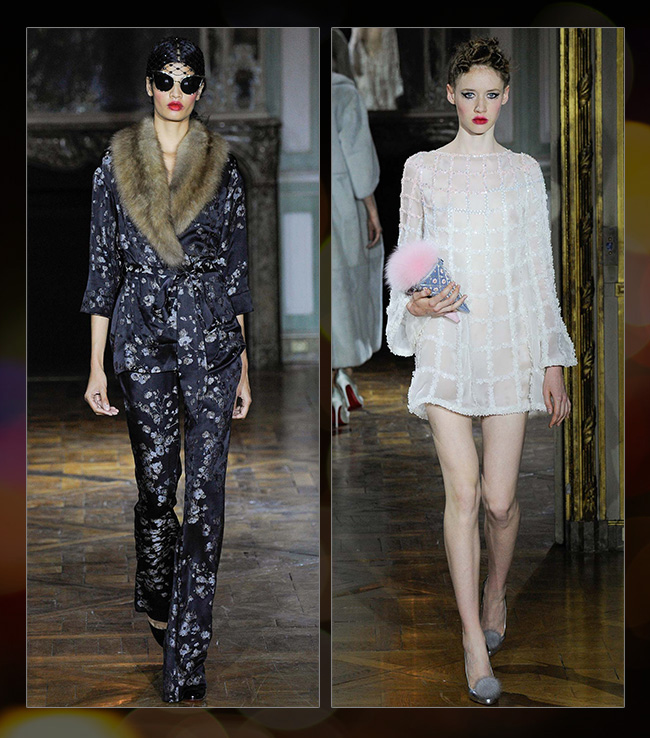 With Love From (The Virtual) Paris Runway
NJ Goldston, The Brunette