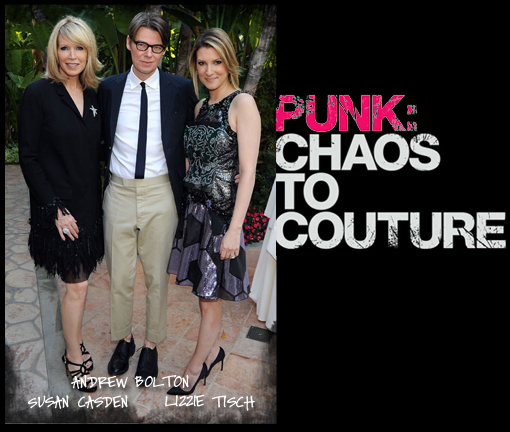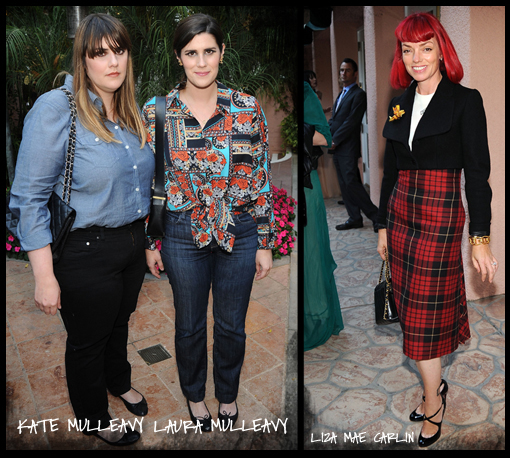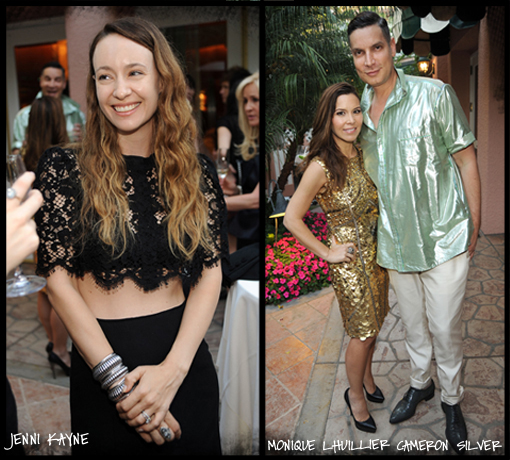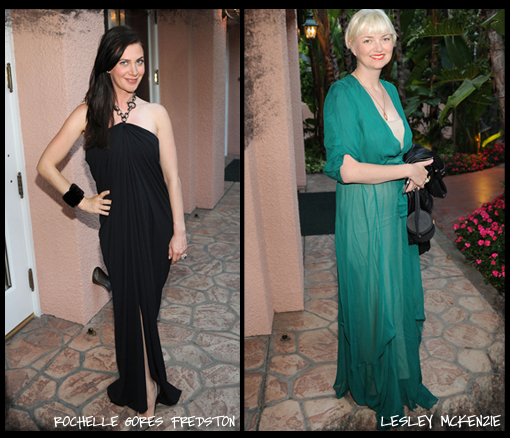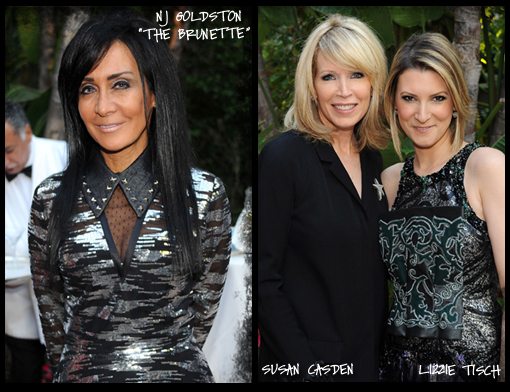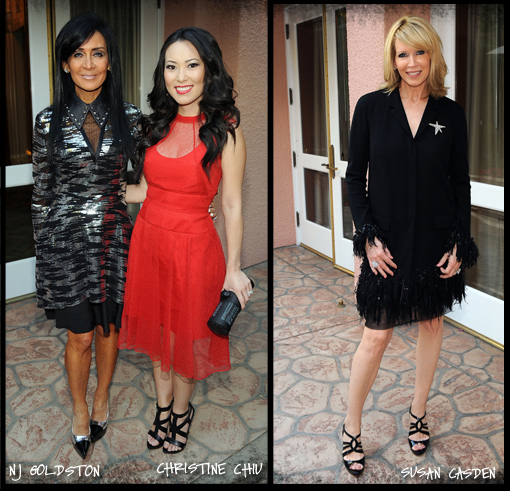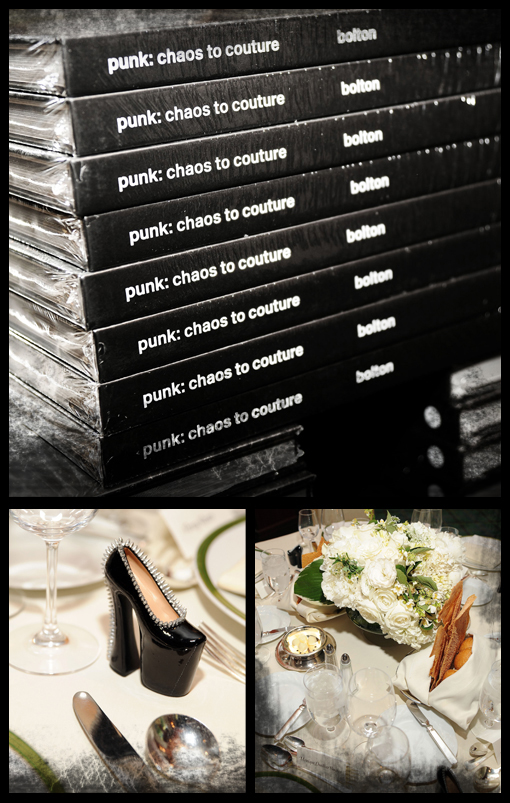 photos: patrickmcmullan.com/andreas branch
It's always one of my favorite dinners. Everyone knows each other, loves fashion and supports The Metropolitan Museum's Costume Institute. This year was no exception as Institute benefactor Lizzie Tisch winged her way in from NYC to co-host the evening along with Susan Casden. We were all there to honor Andrew Bolton, curator extraordinaire, of this year's daring Punk: Chaos to Couture exhibit. The crowds have been exponentially expanding with over 240,000 visitors since the May opening.
If you haven't seen it, you should. It's a remarkable interpretation of the influence of punk. Make no mistake this is about how a genre has seeped its way into the psyche and work of many a famed designer, high fashion and couture house.
The tradition of holding the event at the Beverly Hills Hotel continued along with, yes, fried chicken as a dinner option. Naturally the attire for the evening was a touch of Punk and the most votes went to Rodarte creations by the fabulous designers and sister act Kate and Laura Mulleavy. According to Interview magazine, their creations are "shockingly original but beautifully feminine clothes that look like nothing else."

Themes from the exhibit predominated fashion choices. Lizzie Tisch and Christine Suppes, who flew in from San Francisco, wore Rodarte from the Spring 2013 collection which was all about "medieval and fantasy role-playing games"; and yours truly went with more of the exhibit D.I.Y: Destroy theme (in a sequined camouflage creation from the exclusive Moda Operandi & Rodarte collaboration accessorized with my special Eddie Borgo "cone" bracelets) along with Susan Casden in a stunning Chanel Haute Couture. Perrey Reeves and Liza Mae Carlin showcased "Clothes For Heroes" by channeling the famed Alexander McQueen tartan.
Other fashion glitterati included Harold Koda, The Costume Institute's Curator-In-Charge, designers Monique Lhuillier and Jenni Kayne, Decades Co-Owner and Dukes of Melrose star, Cameron Silver, Rochelle Gores Fredston, Christine Chiu and beloved Editor-In-Chief of Angeleno Magazine, Lesley McKenzie. The mix also included Jacqui Getty, Angelique Soave, Jennifer Hale of C Magazine, James Galanos and Crystal Lourd.
The evening finished with another tradition. Remarks from Andrew Bolton. Some of the reviews were mixed but Andrew addressed it with his natural aplomb, saying, "we knew the show would generate some controversy, though I wish there wasn't quite so much. But punk provokes a lot of emotions. I myself think it was quite a romantic movement." We agree.
Finally, each year there is a signature miniature shoe party favor which doubles as an ornament and autographed copies of the the latest stunning exhibit catalog. I love that my collection is growing. Next year, the subject of the exhibit will be American fashion of a particular era. Another heroic choice just like punk.
xo
NJ Goldston, The Brunette