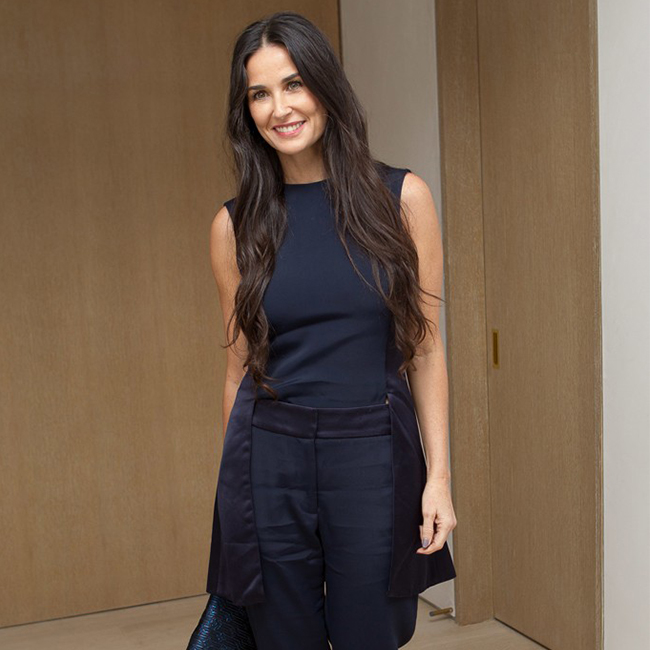 Yup. Another amazing evening in my life. Last Thursday night Net-A-Porter hosted a very exclusive soireé to fête the launch of Rosetta Getty's namesake line. Held at Rosetta and Balthazar Getty's very modern, brand new home high a-top the Hollywood Hills, with a view overlooking all of LA, it was quite a night and quite a crowd.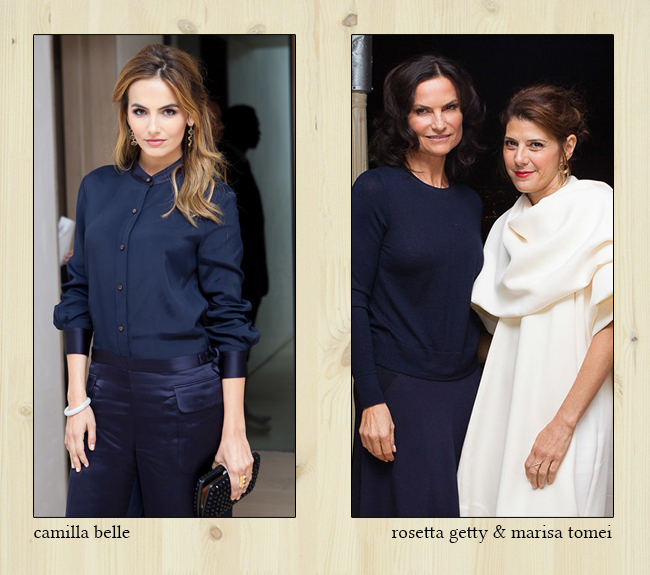 The turnout of a very Rosetta Getty clad crowd included friends Marisa Tomei, Camilla Belle, Demi Moore, Patricia Arquette, Emile Hirsch, Alex Pettyfer, Rebecca Gayheart, Langley Fox, Will Peltz and "Fifty Shades of Grey" director Sam Taylor-Johnson and her actor husband, Aaron Taylor-Johnson. Heads turned when Tullalah Willis arrived with a freshly shaved head accompanied by sis Scout Willis. She apparently had a moment that very morning where she felt she couldn't go another moment with hair. That aside, the focus was still very much on the stunning clothes Getty creates for women who love outfits that transition effortlessly from day to evening. Her trademark is the universally flattering color palette and soft tailoring.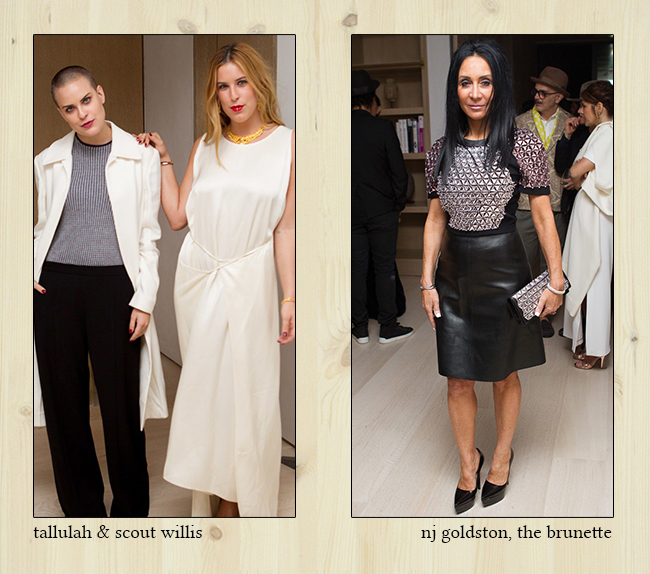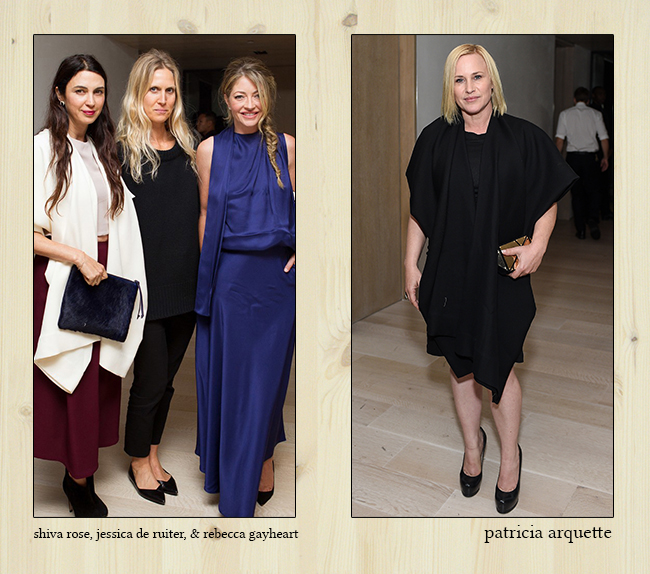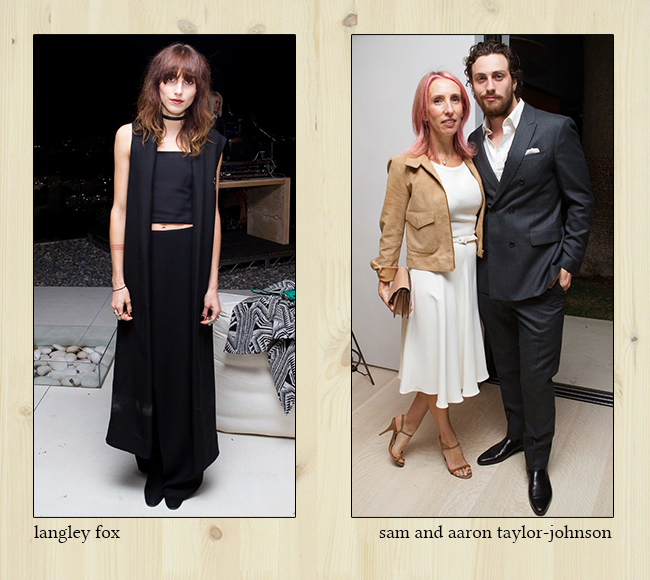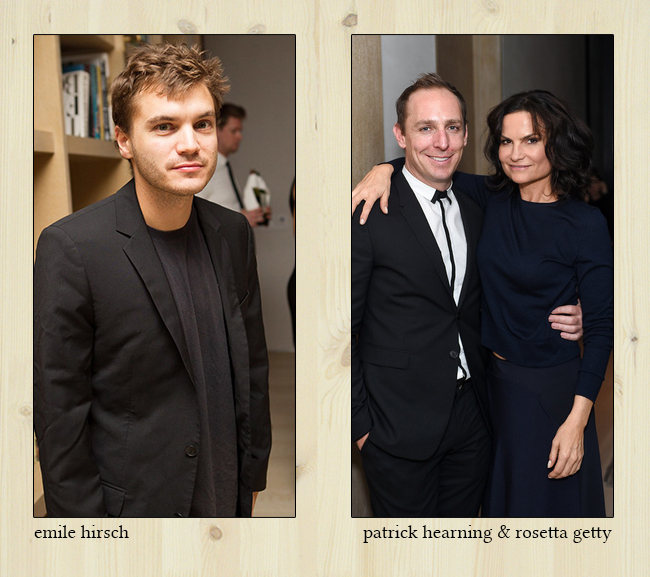 During the cocktail hour, I grabbed a minute with Rosetta, and she told me how excited she was about her new digs tucked away in LA's Nichols Canyon along with the launch of her line. It seemed perfect to combine the two and so she did. With the amazing terrace as a back-drop, the evening progressed from a wonderful cocktail hour to a seated dinner.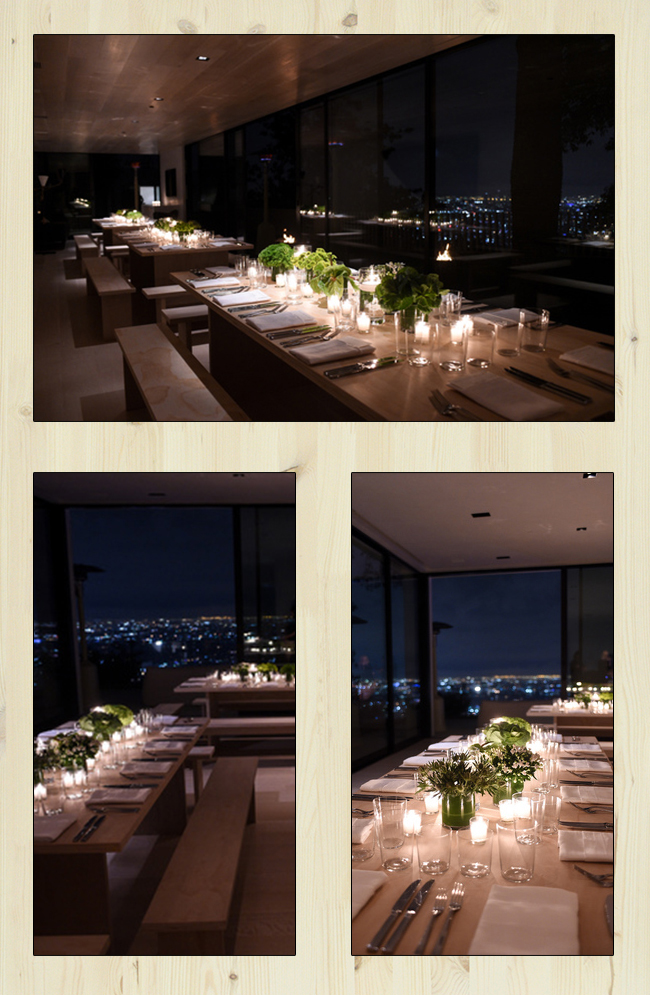 Beautifully candlelit "picnic tables", with floral arrangements by celeb florist Eric Buterbaugh inspired by Rosetta, were as perfectly minimalist as Rosetta's creations. I was lucky enough to be seated next to Net-A-Porter's Lupe Puerta and Fashion Blogger Chriselle Lim with Shiva Rose, Marisa Tomei and Angelique Soave. DJ Saint Claire's mixes provided a great musical backdrop and then Balthazar and his group performed a rousing set with trumpet and keyboard solos that brought the house down. I'd say that was the perfect way to christen a new home and a new line.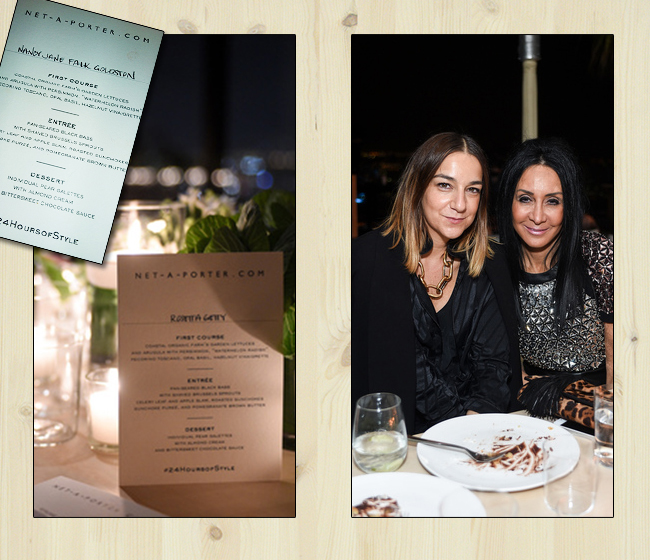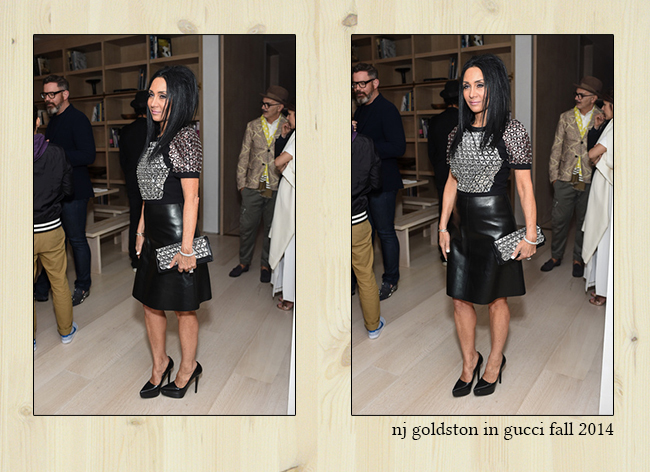 In terms of my own fashion choice for the evening, I went with a Gucci Fall 2014 leather dress with the a crystal and bead-embellished bodice. It seemed the perfect mix with the matching clutch and simple pumps. Fellow Blogger Chriselle Lim ,who is 31 weeks into her pregnancy, wore a beautiful emerald green Rosetta Getty silk satin gown from the debut collection that has already sold-out!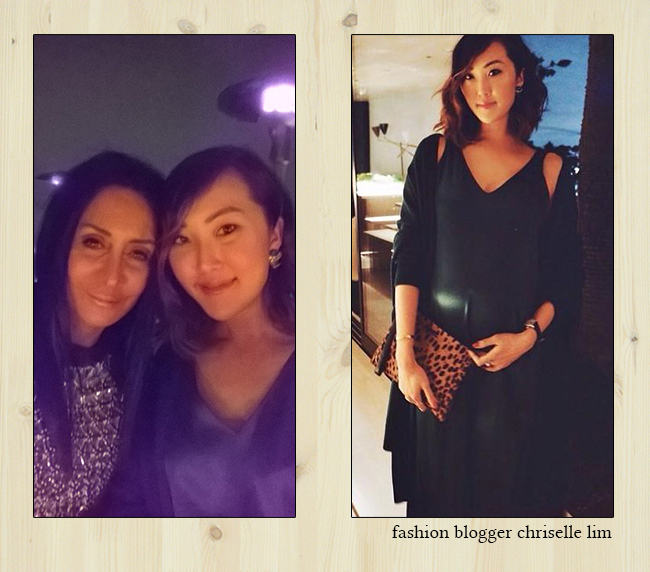 Congrats to Rosetta. To check out her new minimalist, modern line head on over to Net-A-Porter.
With Love From The Hollywood Hills
NJ Goldston, The Brunette
photo credits: courtesy the HL Group/Getty Images/Stephanie Keenan/ Katie Jones/NJ Goldston