My friend and beloved designer Mary Katrantzou has had quite a week as Matches Fashion launched her exclusive alphabet tote collection in LA on Monday evening. Who doesn't love carrying their own initials, right? Well Mary Katrantzou has collaborated with MATCHESFASHION.com on an exclusive collection of coated-canvas A to Z alphabet tote bags. Each initial tote is emblazoned with collage-like prints depicting fantastical motifs. I was hooked the second I saw the totes and was even asked to represent the letter "N" at one of her two L.A. soirees hosted by Mary Katrantzou along with Tom and Ruth Chapman from Matches Fashion.com. I couldn't say "yes" fast enough!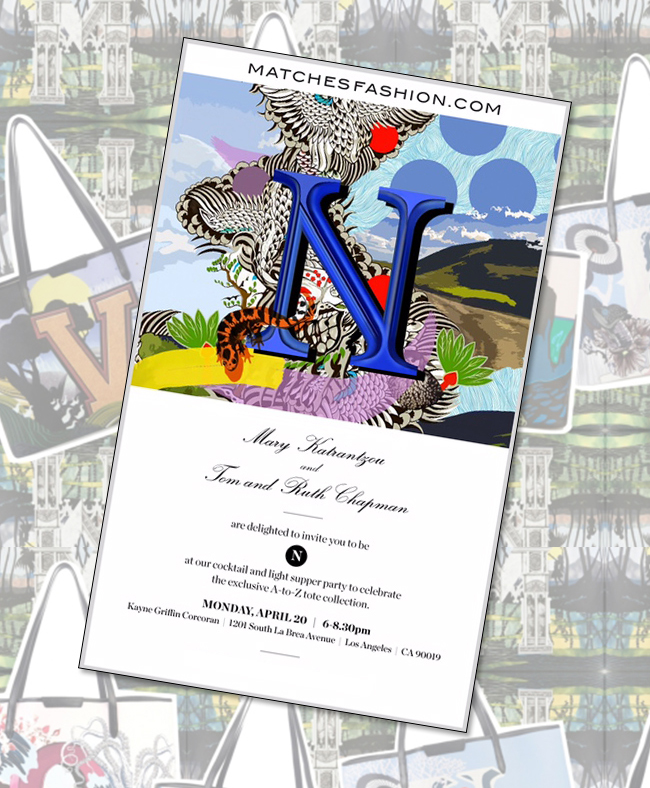 You've got to check them out as they are all so Mary and truly special. We've got a quick spattering of some of our favorite initials (NJ and Mary of course) below to give you a feel for the collection, but, rest assured every letter of the alphabet is there but you've got to grab yours fast as we've heard some may already be sold out. I couldn't resist showing the "N and the J" along with M-A-R-Y spelled out.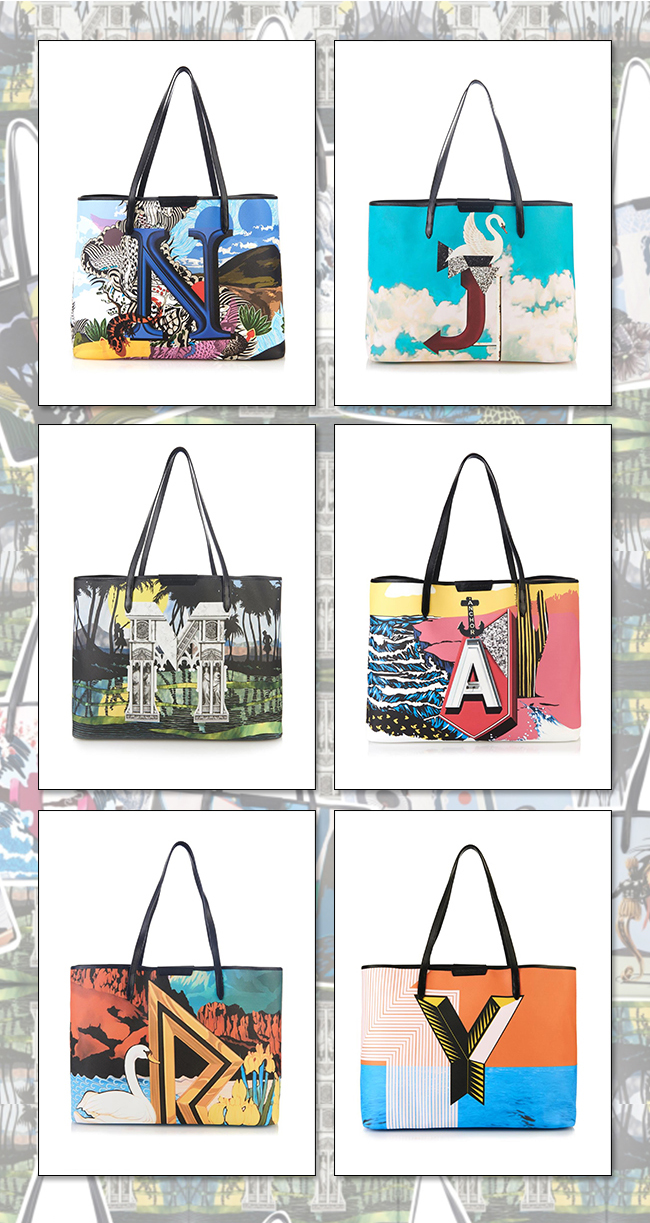 The best part is whatever your letter, it looks great with basically anything you'll wear.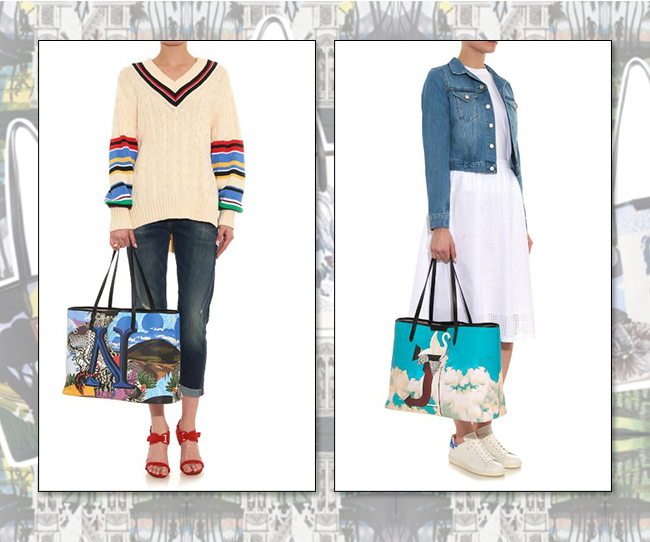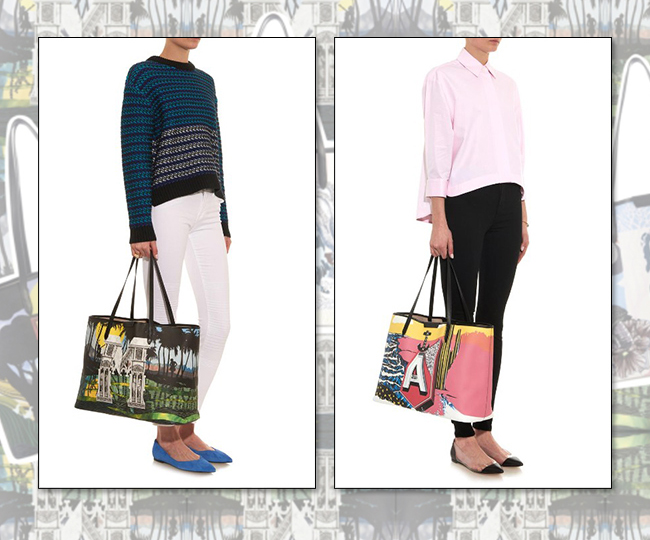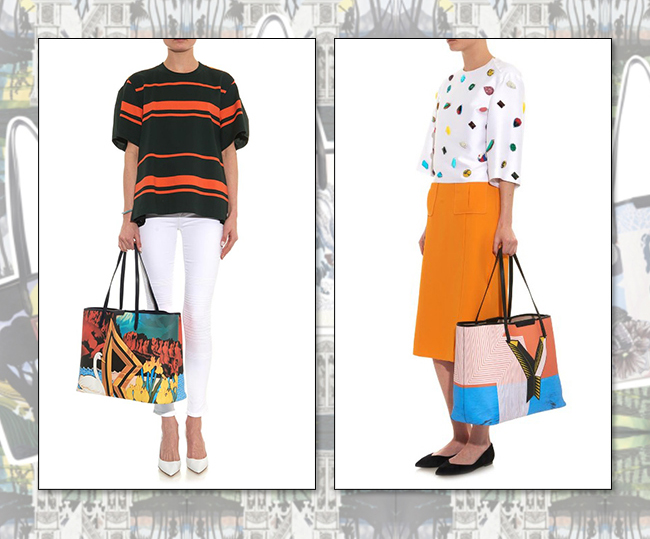 Now for a bit of the party news. On Wednesday night one of the two parties was held at a private home with all the bags on display under the stars. It was a magical evening with cocktails by the pool , the totes lined up on individual pedestals in alphabetical order and the best step and repeat I've seen in a very long time. Of course, we each had place cards with our own initials and most of us, including me, wore Mary Katrantzou from her Spring Summer 15 collection. In case you missed it, I'm wearing color!!!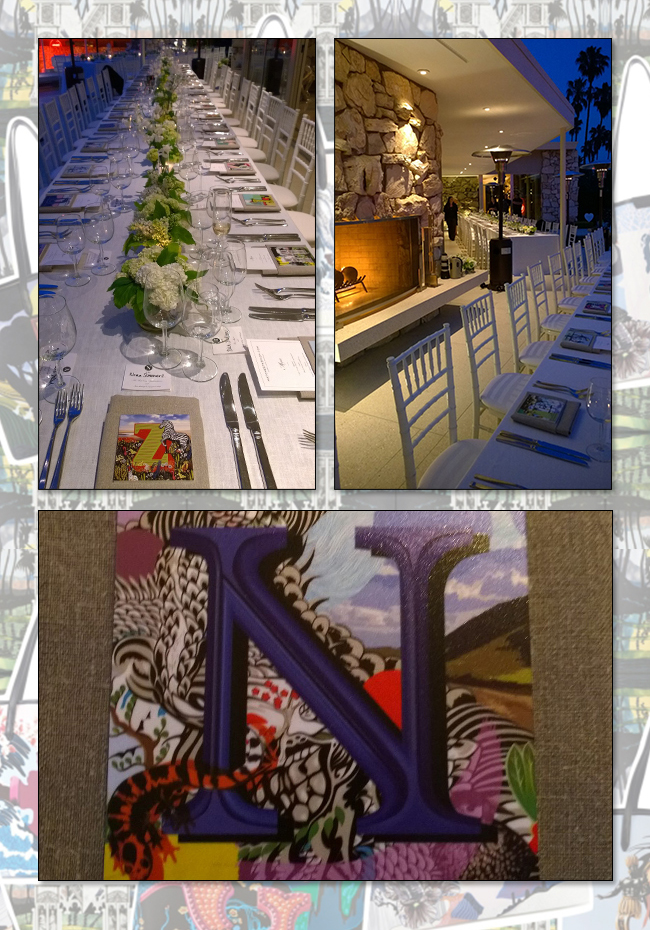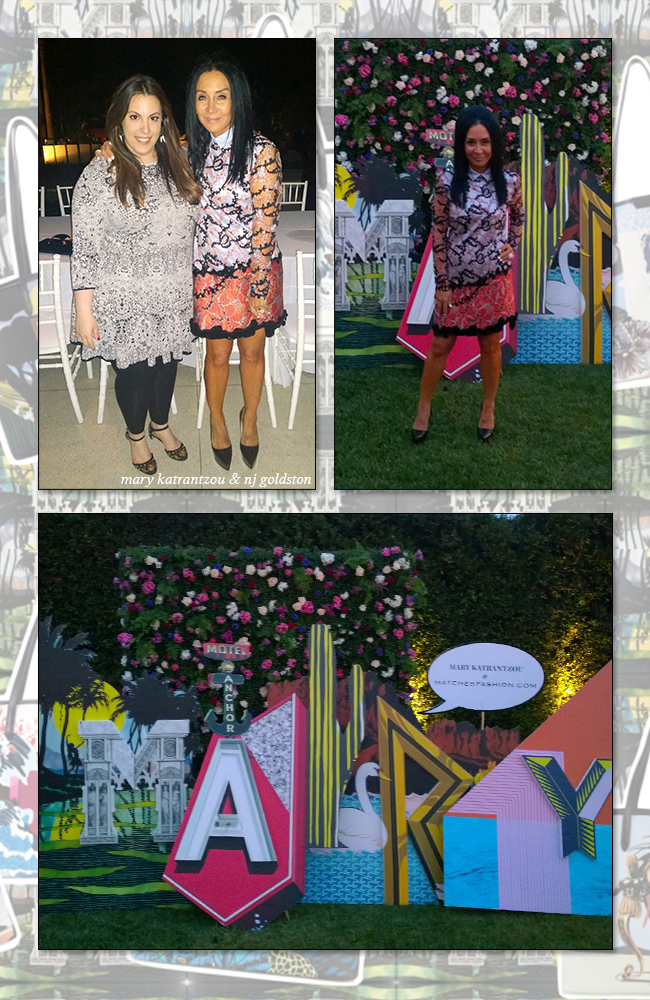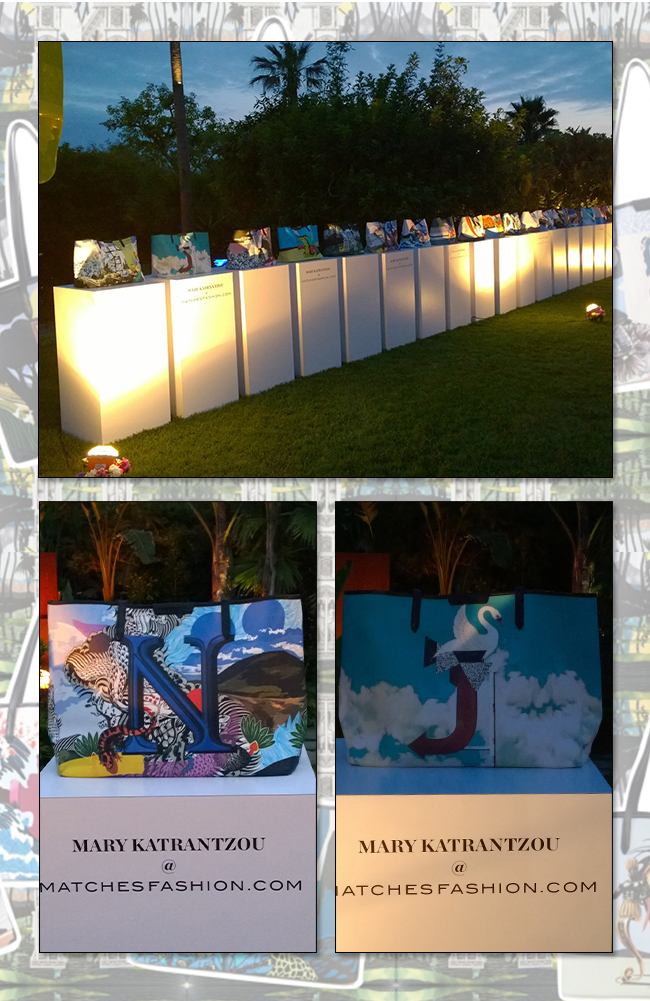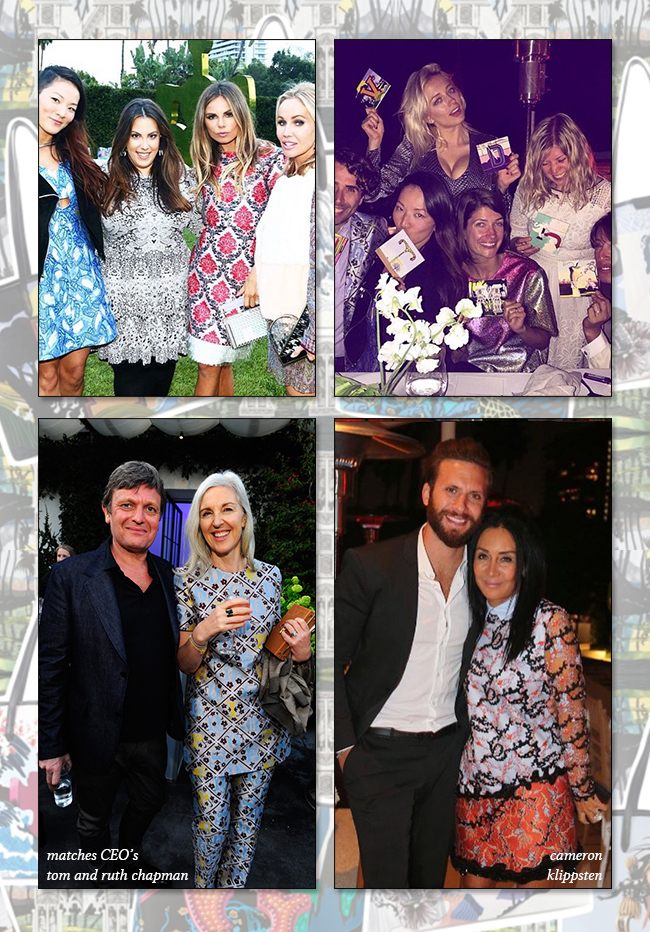 To get your very own tote, head on over to Matches Fashion. It's a do not miss.
With Love From LA
The "N and The J" , NJ Goldston, The Brunette.