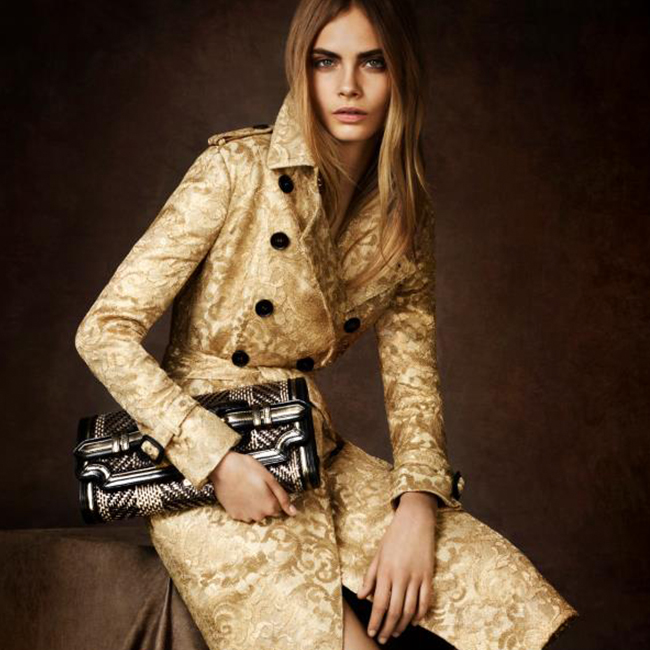 With spring in the air, and a side of sprinkles still in the forecast, slouchy trenches are this seasons new take on an old trend.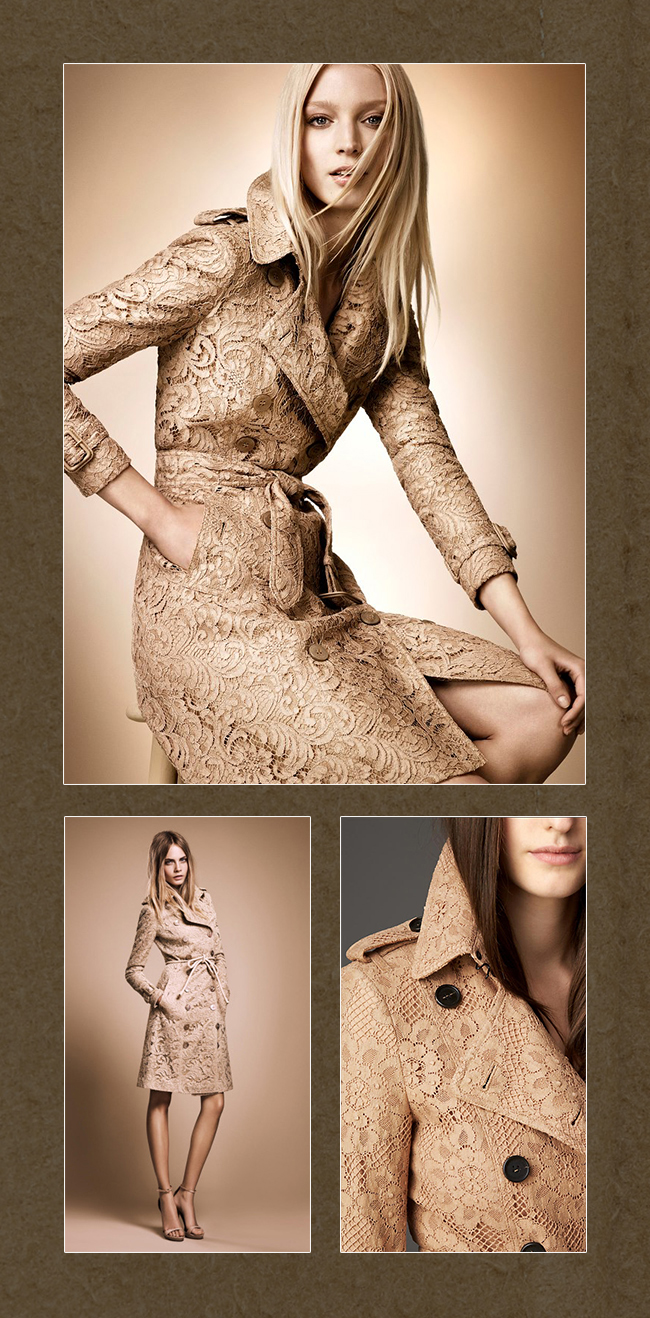 Last week in LA, Burberry amped up the trend when saw the English lace trench on models and celebs at their big London to Los Angeles event. So it's no surprise, not only are slouchy trench coats rumored to be hot going into fall 15′, they're a classic staple that you won't regret investing in later.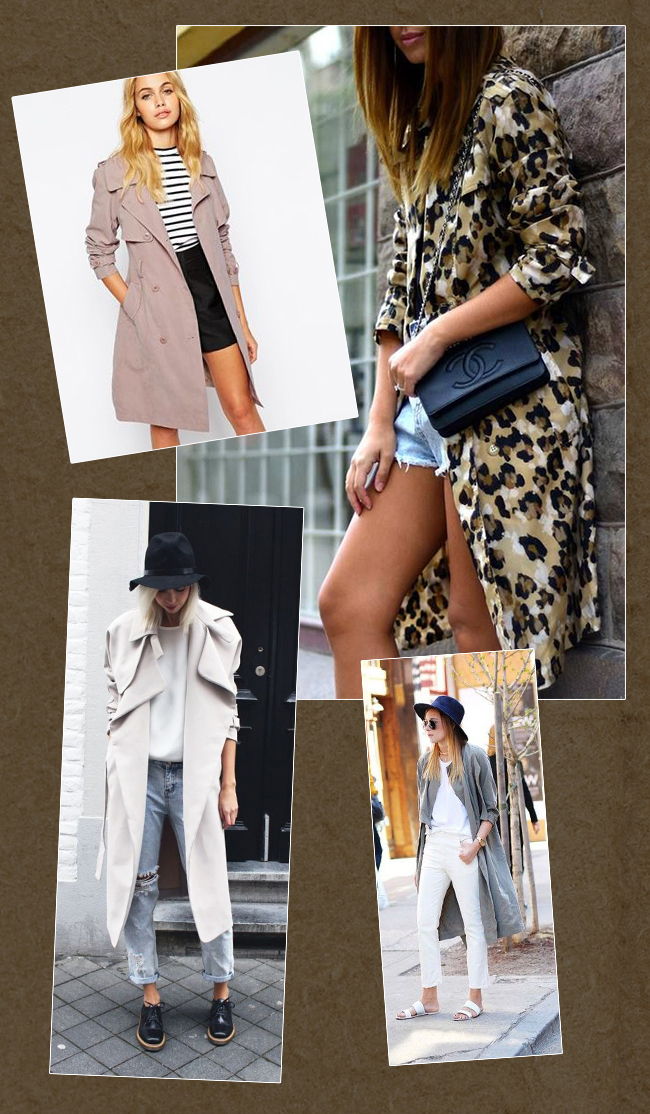 We all know trench coats have been around for decades, but we've seen a big revival this year with a more laid back vibe and versatile cut and softer silhouette. The best way to update the look is to keep it casual by wearing it open over an old pair of skinnys and a cute tee or throw it on over a cute cocktail dress. Don't forget to cinch the waist to add an air of elegance, or tie the belt back, and roll up the sleeves for a laid back relaxed look.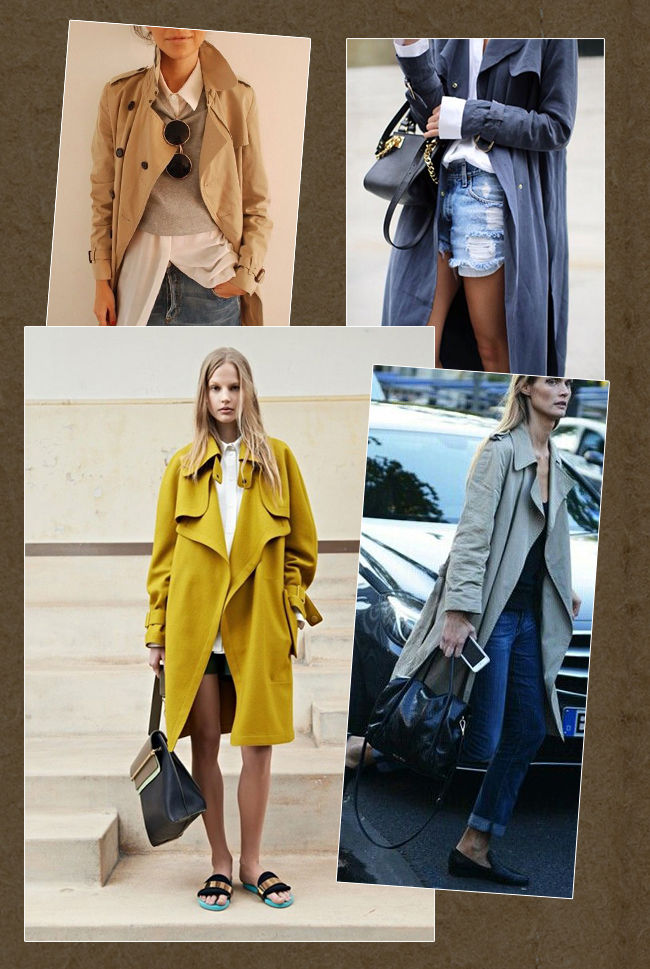 For Spring you can also change up the look with jeans, sandals, and flats paired with a white oxford shirt or a great scoop neck tee. It combines everything you love about your old trench, without the inspector gadget structure.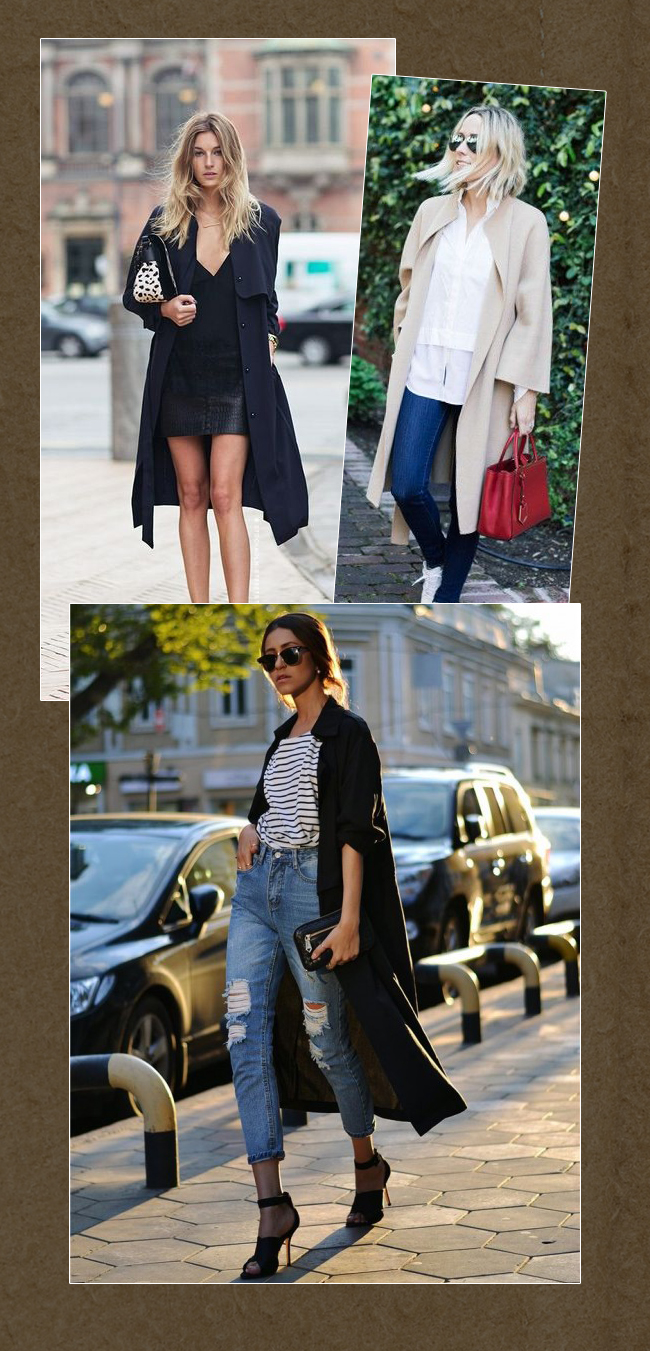 Don't forget a contrasting bag is the best accent except maybe with a black trench.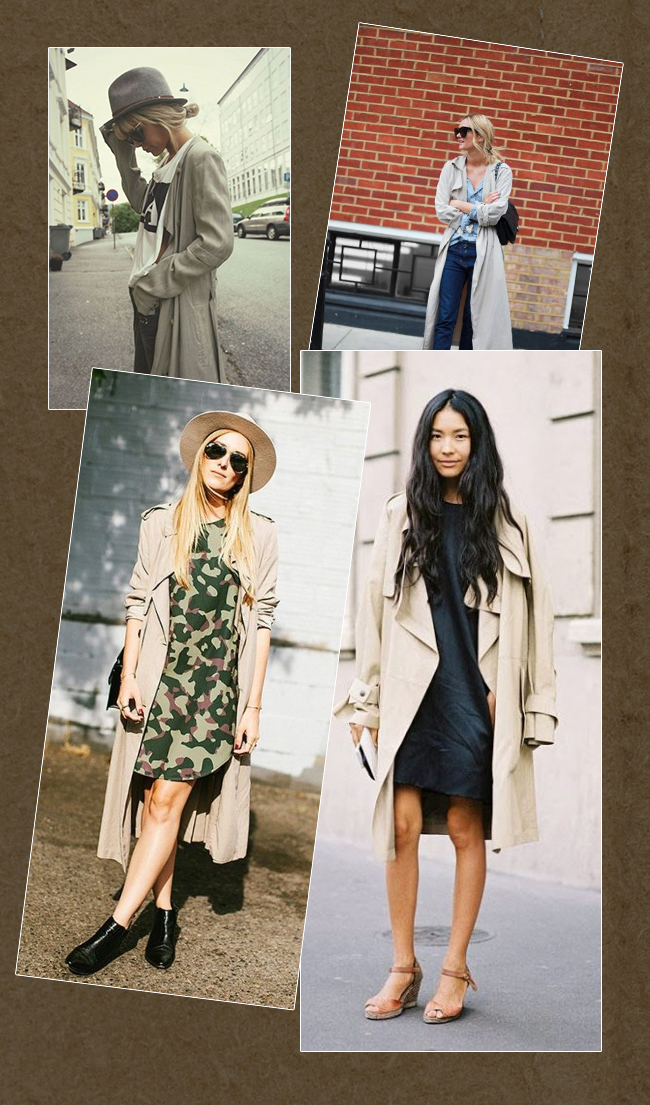 If you've never owned a trench, take my word for it, they're great! They're incredibly timeless, modern, and possess a sense of cool confidence. They're as comfortable as a robe, nice enough to be a proper coat and cool enough to outshine an awesome kimono.

Xx. Jadan Huter