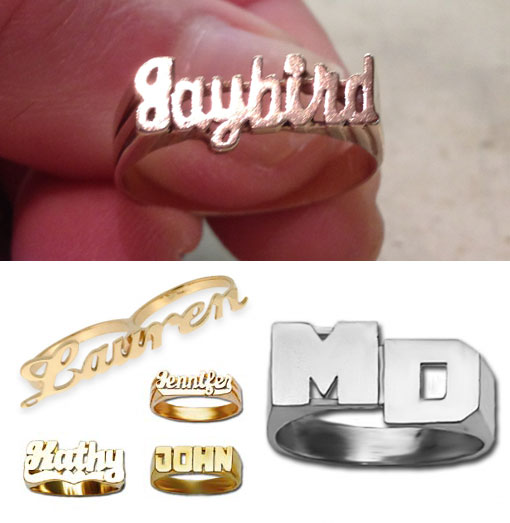 We're still very focused on all things with names and initials as this is becoming such a big trend. I love personalization and anything personalized immediately becomes a bit more important. Not to mention, personalized jewelry pieces are a great conversation starter.
My newest obsession is my namesake "Jaybird" ring. (Jaybird, a nickname given to me by my family years ago, has become like a second name for me.) It goes perfectly with the signature "Jaybird" necklace I have been wearing for years! This is a simple piece I hope to hold on to for the rest of my life, and something I look forward to passing down to my kids one day.
We favorite source is Personalized Boutique a great website for rings, but they also specialize in all sorts of incredible personalized pieces. Take a look around and treat yourself to a special something just for YOU!
Xx.
Jadan Huter