The Blonde and The Brunette met Antonio Marras, his wife, Patrizia and the rest of his team to view his debut Spring 2013 Ready to Wear collection at SAKS. This is a happy collection full of visual surprises. We asked the former Kenzo Designer everything we all want to know!
B&B: How would you describe the fabrications in this collection?
AM: I like the contrast of the fabrications. I'm a little schizophrenic and I imagine a girl a bit borderline when I designed this collection. Also the Artist, Henry Darger has inspired me and we did a special collaboration with Swarovski.
B&B: We found a quote of you saying that you design with "a bad girls' elegance; the idea of a woman as a tough cookie!"
AM: The inspiration is Patrizia, my wife.
B&B: Your aesthetic has been described as a mix between the Sex Pistols and Queen Elizabeth. Can you please explain!
AM: I thought of a special wedding with feminine cakes everywhere and the bride is bad girl! Sweet on the outside but dark inside. The contrast of something very sweet with edge.
Runway show: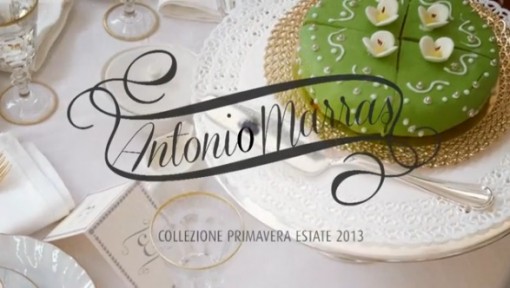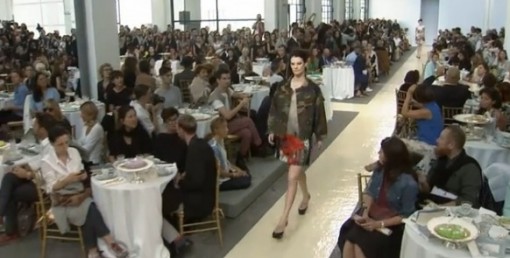 B&B: Who is your target age group?
AM: Ageless. A women with great personality and strong enough to choose something special.
B&B: Sexiest look for a woman?
AM: A very high neckline without sleeves.
B&B: A confident woman wears:
AM: She mixes different fabrics and embroidery and she is not afraid of wearing something special. She also mixes pieces of the previous collection with new pieces. Clothing is timeless.
"You can wear Antonio's clothes exactly how you like. Its about self expression." -Antonio's Wife, Patrizia
B&B: Who is your favorite Blonde and who is your favorite Brunette?
AM: Betty Davis and Joan Crawford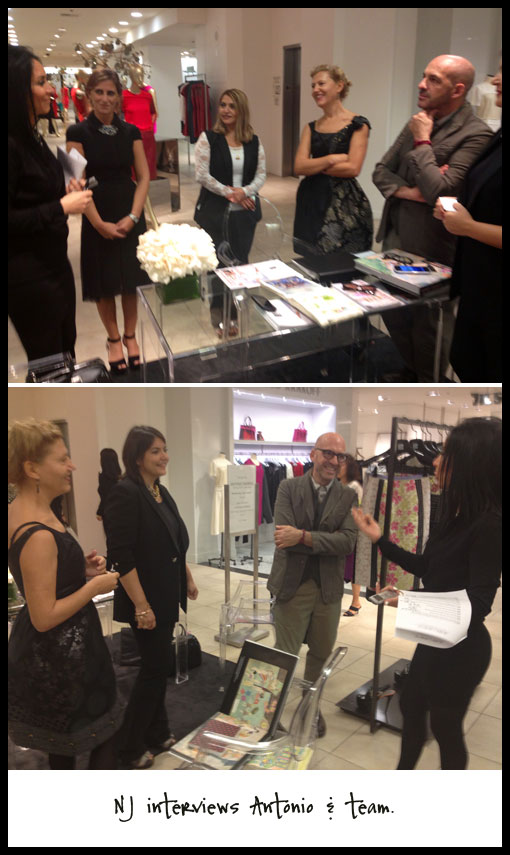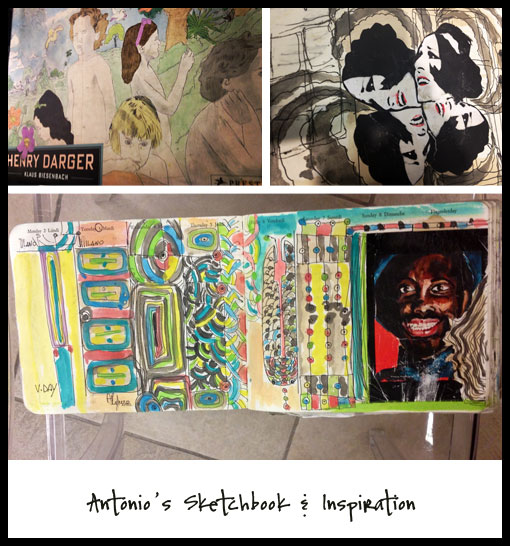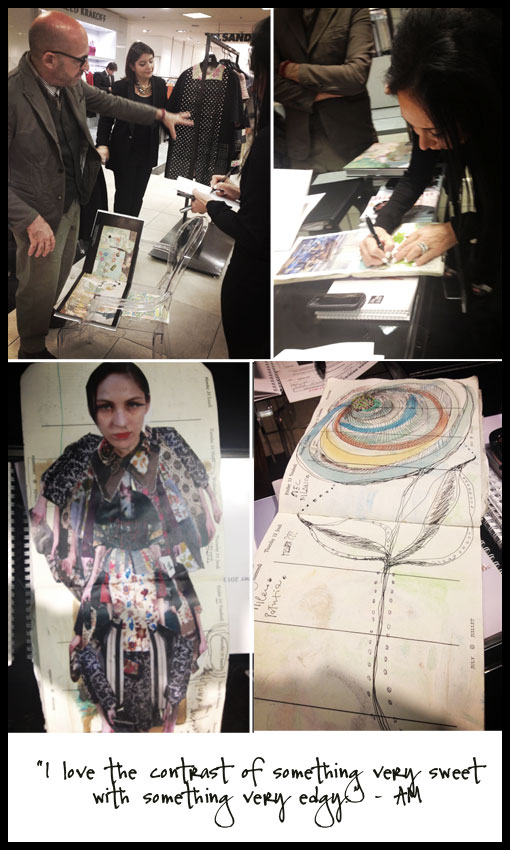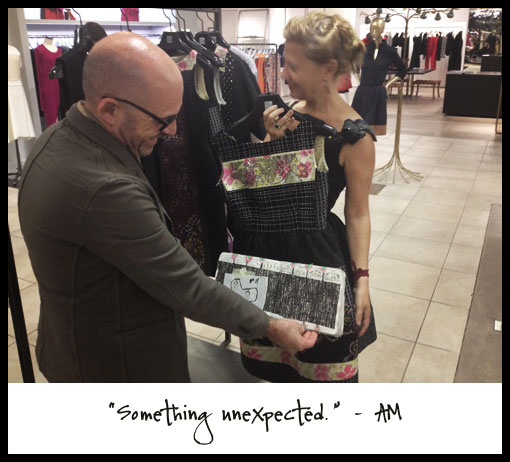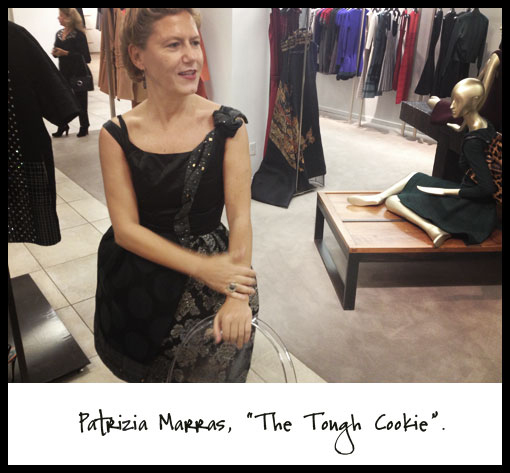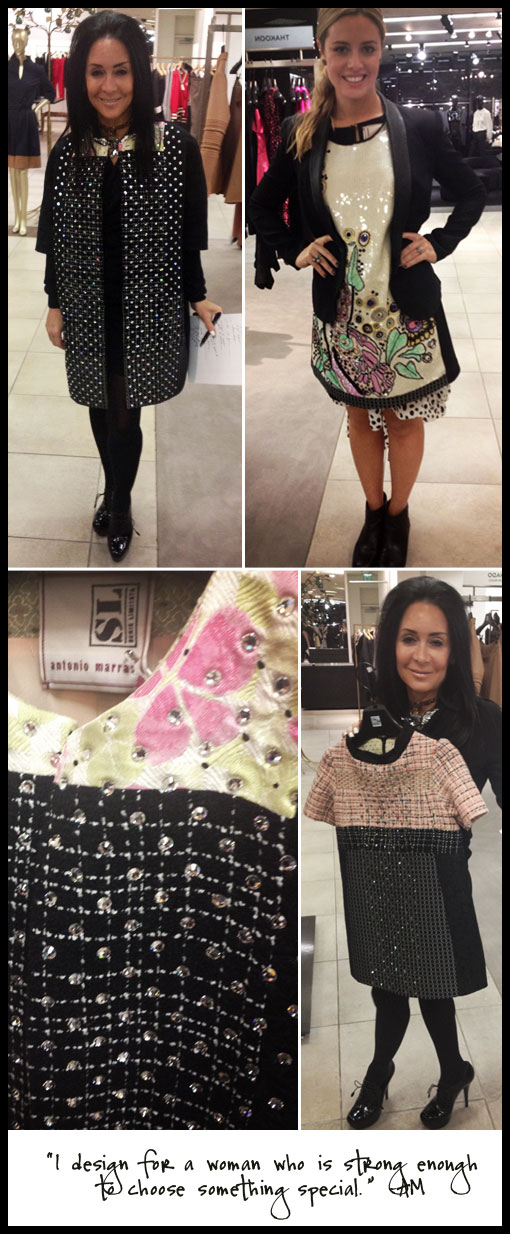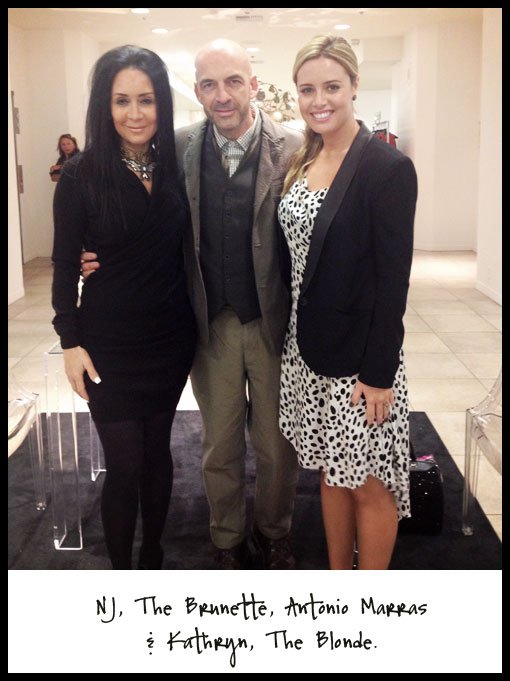 Grazie Mille! Ciao Ciao!
xo
-NJ, The Brunette & Kathryn, The Blonde